Guan Yu Statue Description:
What a big and magnificent bronze Guan Yu statue design, this sculpture is made of bronze material. Do you want to put this large figure sculpture on the driveway? YouFine believes that you could not only put it in your garden, but you could also put it in a zoo or park. Because they look so impressive, the bronze Guan Yu statues would definitely attract people's attention. Especially Guan Yu's clothes are very luxurious, with the style of a general.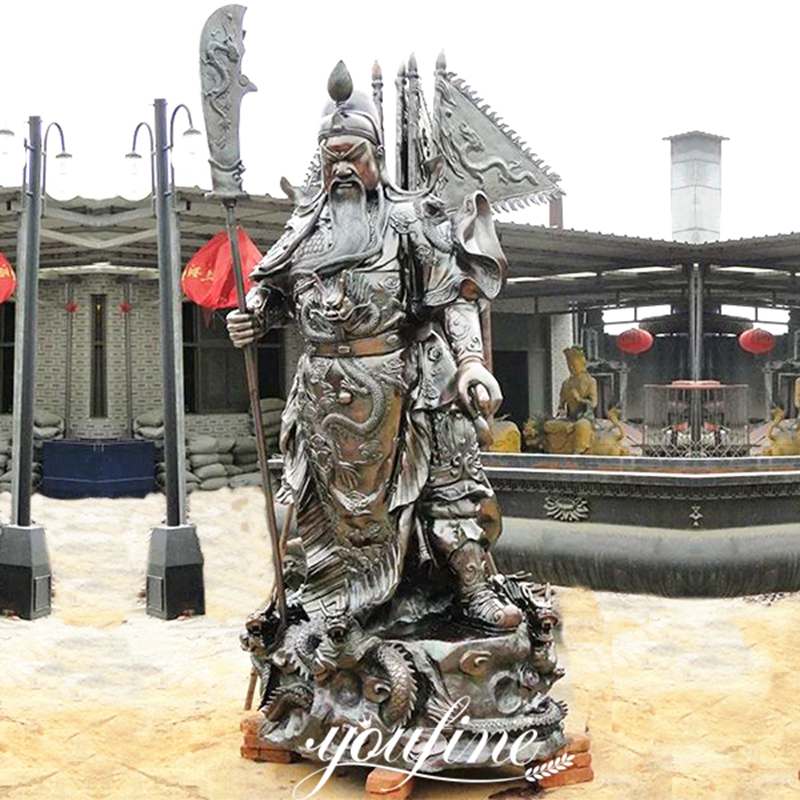 General Guan Yu's Reputation:
Guan Yu is too famous. In Chinese history and culture, he is a brave general. Moreover, many people in the world admire him, he is the embodiment of loyalty. Many families also display famous bronze statues of Emperor Guan, because it is believed that the general could bless peace. Even many businessmen adore Guan Yu because they think Guan Yu could bring wealth. In this era, Guan Yu has become an almighty protector.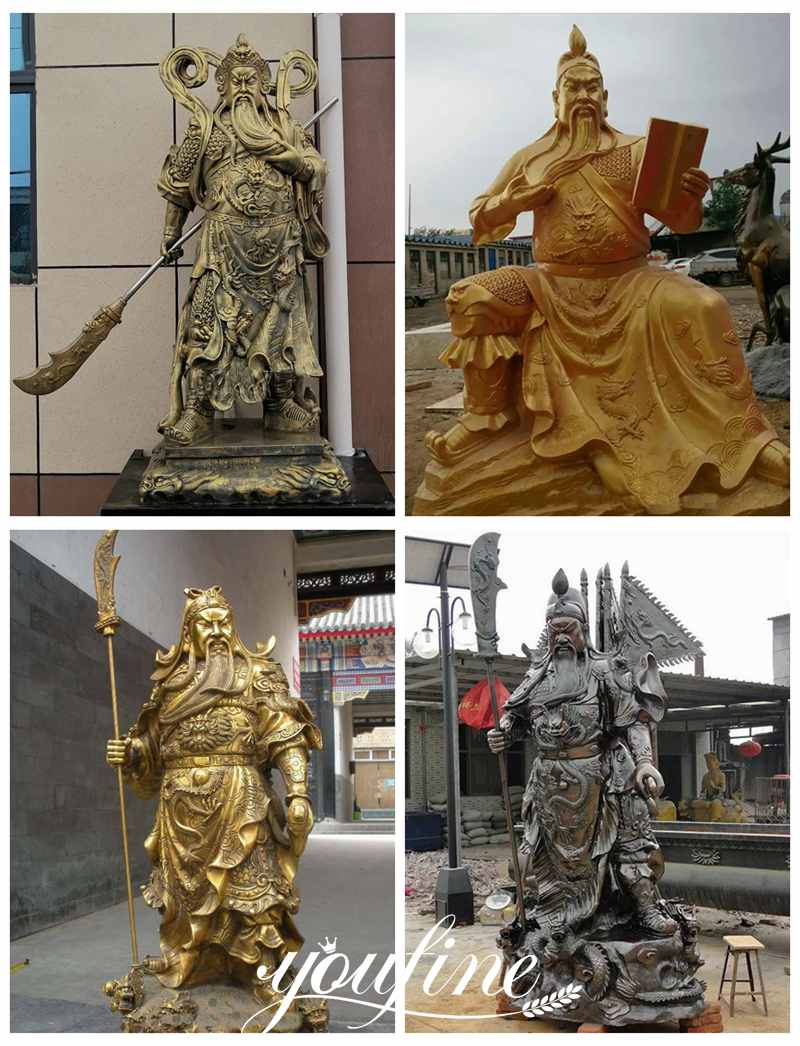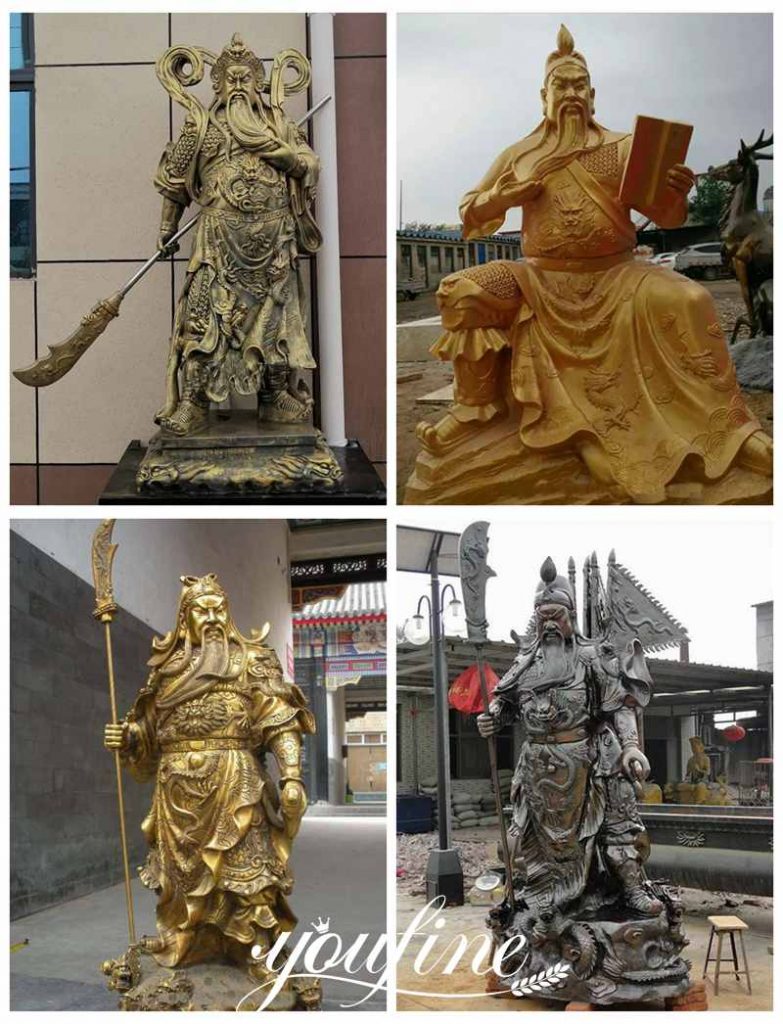 During the Three Kingdoms period of China, there were many famous generals, and Guan Yu was one of them. Moreover, he has fought countless victories. He was also the favorite general of the monarchs of that era. Later generations built Guan Yu's temples and cast Guan Yu statues in many places. Guan Yu was given an interesting nickname, everyone called him "Guan Gong", and this name has been passed down to this day.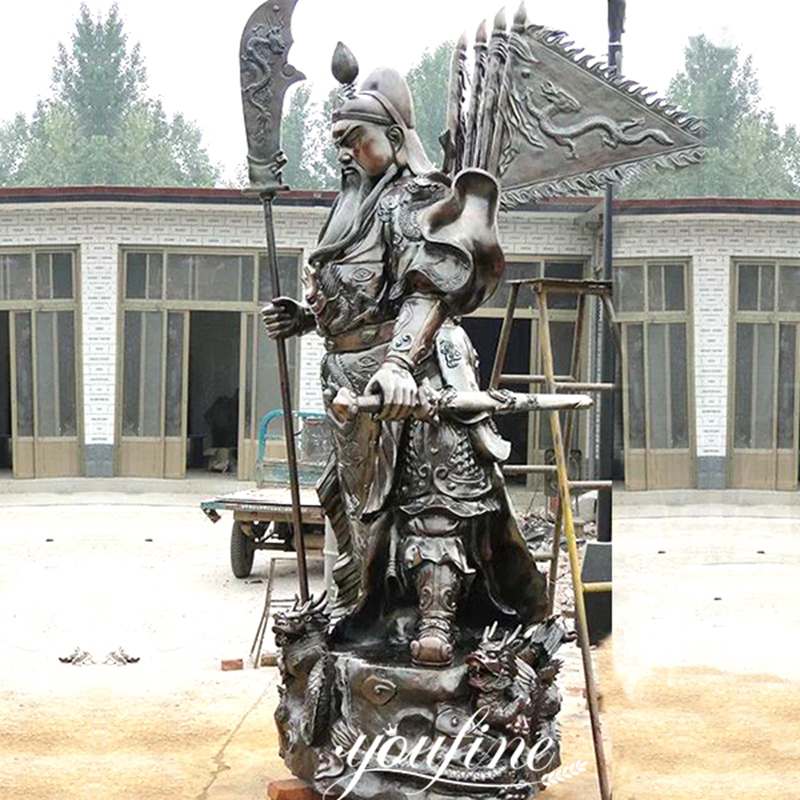 1:1 Clay Model:
YouFine factory produces Guan Yu statues of different designs for customers all year round. First of all, our clay model artist would sculpt 1:1 clay models. Therefore we ensure that all details reach the best proportions. Our sales consultant would show our clay model to customers. When the customer was very satisfied with our statue, we started casting the bronze parts.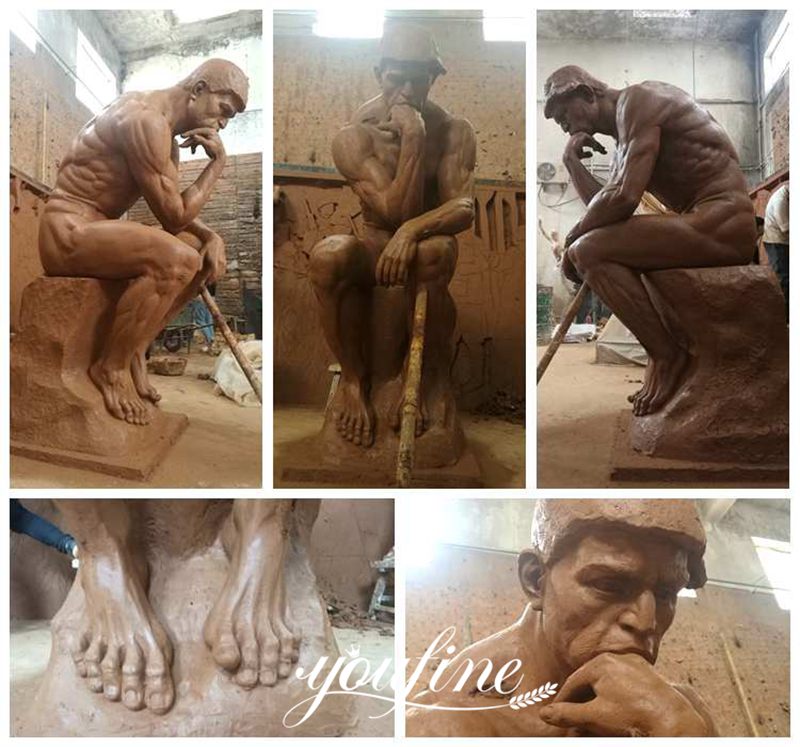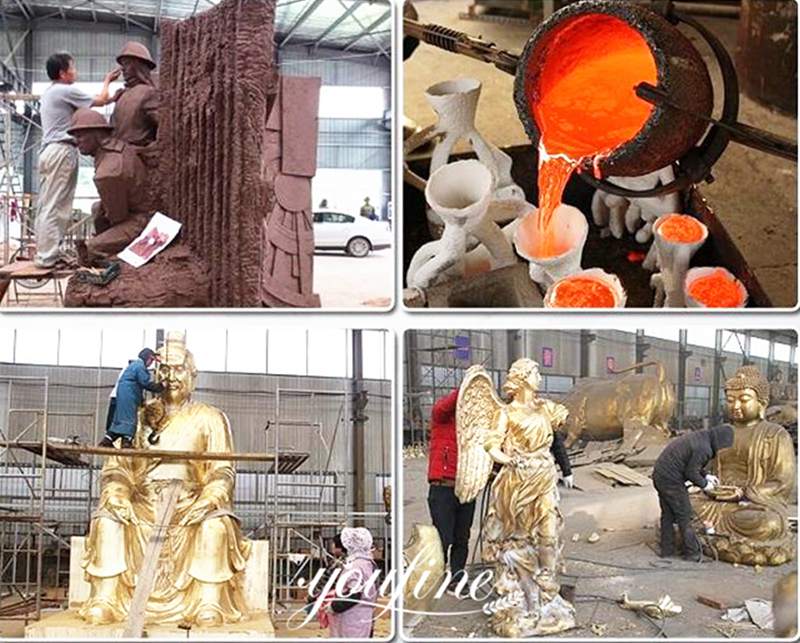 We have professional bronze figure sculptors who focused on casting statues when they were young. And they have rich experience in making this bronze Guan Yu statue. If you are interested in the Chinese God of War statue, please contact us immediately.