Lynn Chadwick Sculpture for Sale Details:
This bronze Lynn Chadwick sculpture for sale is one of a series of abstract sculptures by artist Lynn Chadwick. And his series of statues usually depict women with pyramidal triangular heads and men with square heads. This statue depicts a woman standing in the breeze, her entire dress floating behind her. The abstract art form of the statue highlights the mysterious and unique color.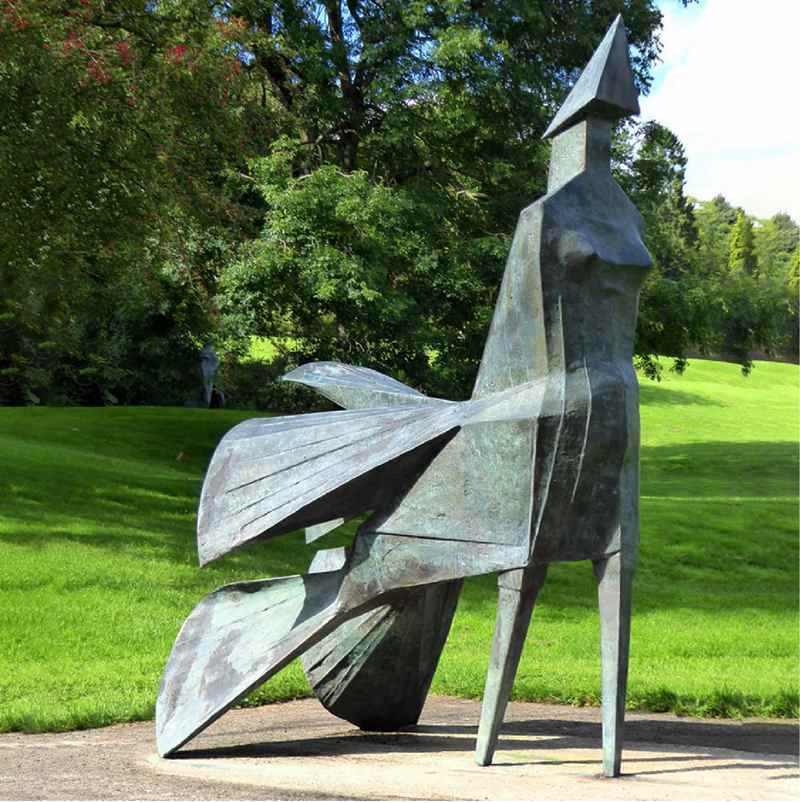 Introduction by Lynn Chadwick:
Lynn Russell Chadwick is an English sculptor and artist. Most of his works are semi-abstract sculptures made of bronze or steel. Chadwick's sculptures pay great attention to detail and reflect the artist's apprenticeship training under the architect Roger Thomas. Who encouraged him to move towards sculpture. Through the almost imperceptible adjustment of angle or aspect, his works convey a sense of action and the emotional relationship between forms.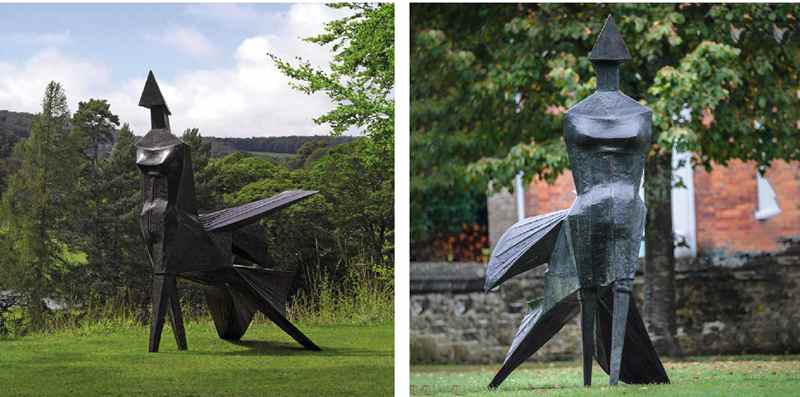 Highly Restored Details:
As a casting factory with a long history, You Fine can ensure that the details of the Lynn Chadwick sculpture are highly restored. We have professional clay model artists. And our artists have been engaged in the production of clay model sculptures for many years. They can make the details of the clay sculpture very vivid and lifelike. So, it can lay a good foundation for casting bronze statues. In addition, You Fine also has professional sculptors. Whose mastery of the bronze casting process can ensure the quality of casting this famous bronze Lynn Chadwick sculpture.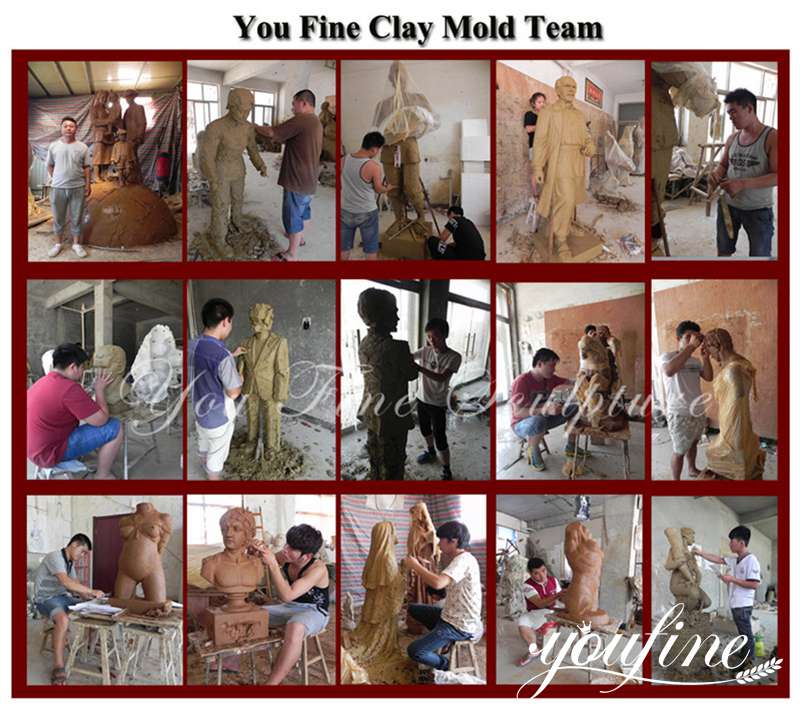 More Custom Statue Options:
You Fine is a professional bronze casting factory and can accept any customized bronze statues. And our professional clay mold masters and sculptors can make a series of famous artist bronze statues for you. Of course, You Fine can also make custom statues based on photos or designs provided by customers.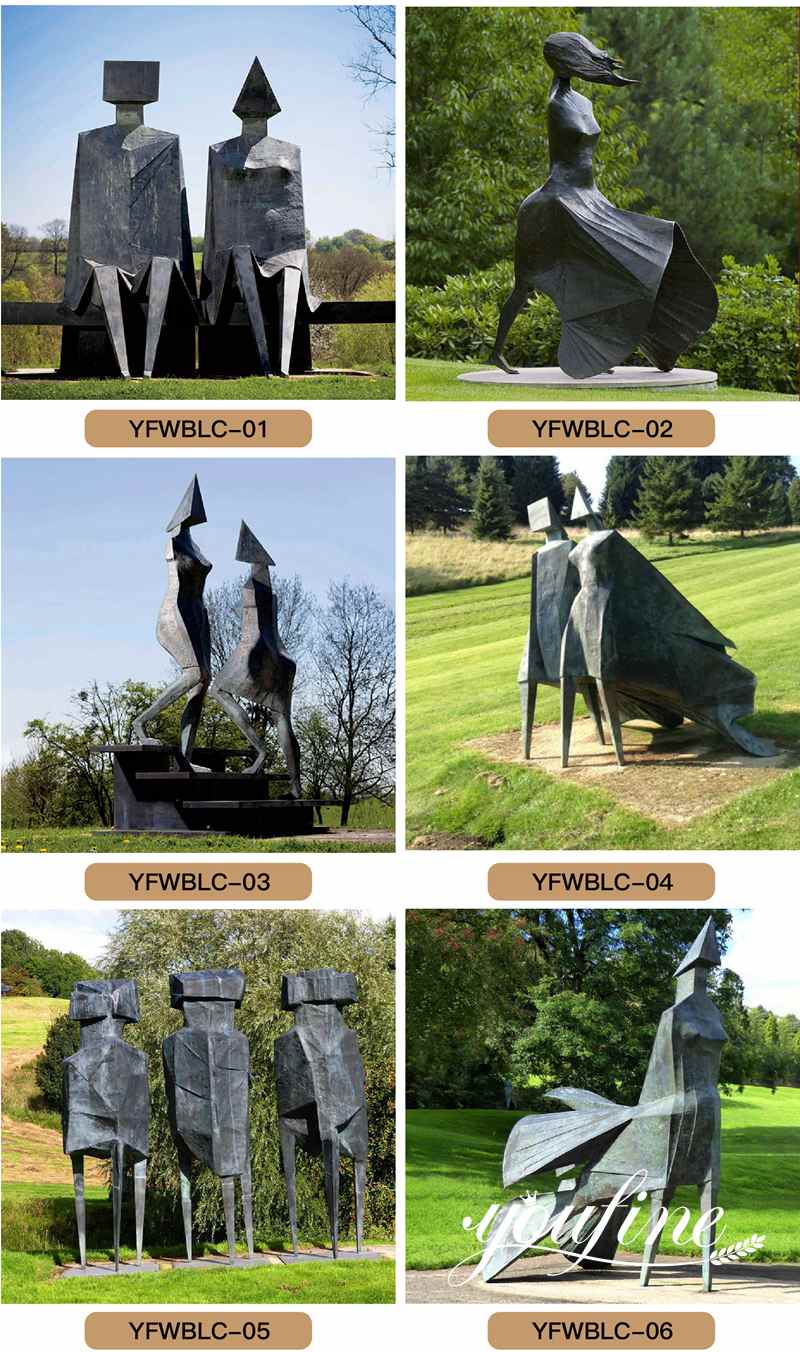 If you like a series of bronze Lynn Chadwick sculptures for sale, please feel free to contact You Fine. As well as, a professional bronze casting factory can provide you with sculptures that satisfy you.