Dancing Angel Bronze Sculpture Details:
Very beautiful and elegant life-size dancing angel bronze sculpture for your garden decoration. And this sculpture depicts an angel dancing. She has to stand on tiptoes, and her hands were gently stroking her soft hair. A pair of beautiful wings is on her back. The sculpture is life-size, about 170 cm high, and has a beautiful round base.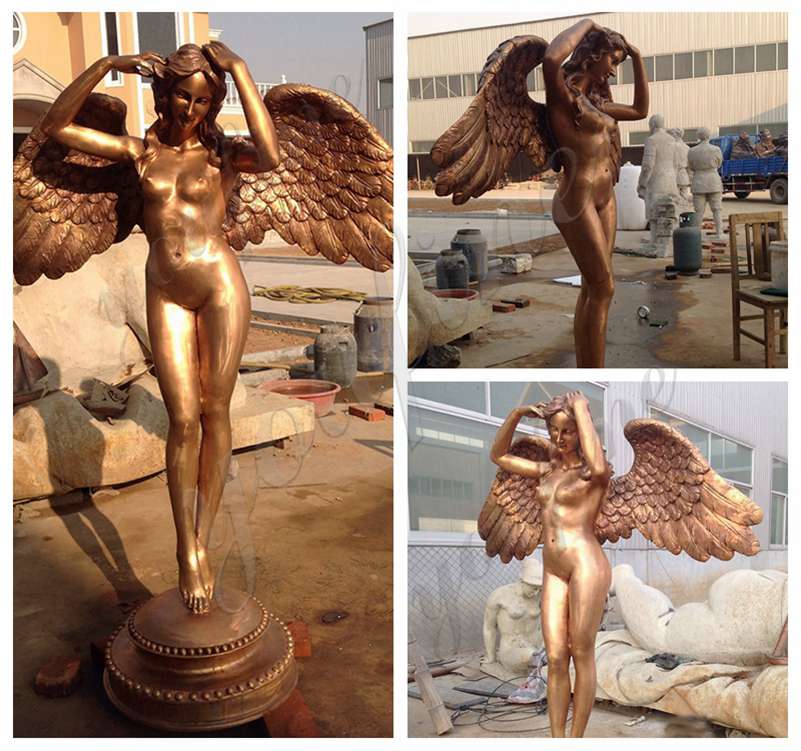 Has Professional Clay Model Masters:
When making this beautiful garden dancing angel bronze sculpture, our master first needs to make a 1:1 clay model sculpture. As well, You Fine has a professional clay mold studio, and our clay mold masters have rich experience in making clay molds. Then, you could see that our master carved each feather on the angel's wings very delicately and vividly. There are angel hair, the face, and every detail of the body. This is the result of our master's pursuit of the ultimate in art.
Use The Silica Sol Technology:
At present, our factory has improved and upgraded the bronze sculpture casting process. And, in the traditional lost wax casting technology, we use advanced silica sol technology. This new technology can greatly improve the quality and details of the sculpture. Using new casting technology, the sculpture will not produce white spots after hundreds of years of use. However, the ordinary ammonia process cannot achieve this effect.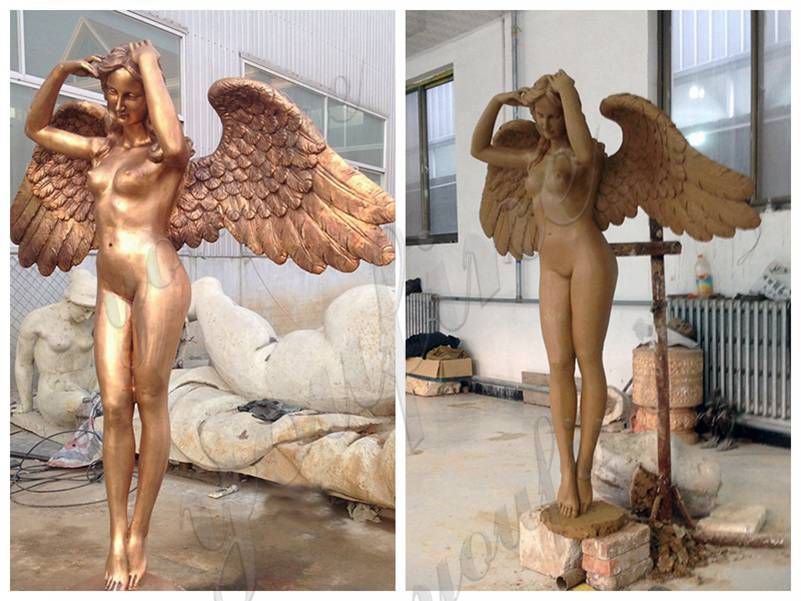 Where Could This Statue Place?
Our beautiful life-size angel bronze sculpture can be a beautiful outdoor decoration in the garden of your own home. This will make your garden unique. Of course, our statues can also be the best choice for any outdoor space such as public parks, manors, hotels, squares, etc. High-quality quality can certainly be used outdoors for hundreds of years without any quality problems.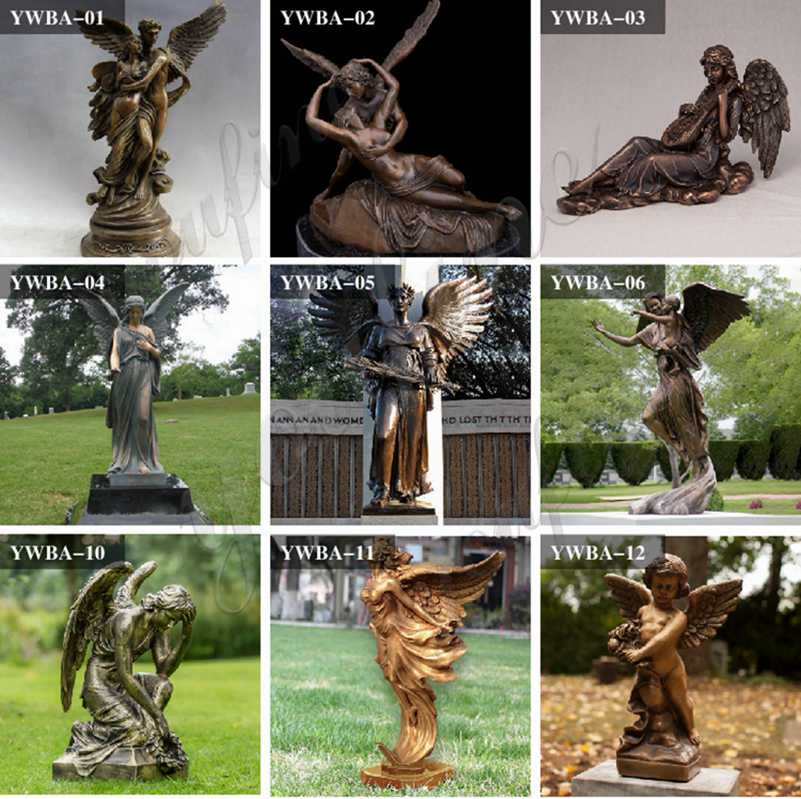 So for more information about our beautiful garden angel bronze classical sculpture, please contact You Fine Bronze Foundry immediately. We are professional in making bronze statues. And, our sculptures and services will definitely make you 100% satisfied.