Bronze Romeo and Juliet Statue Details:
This beautiful bronze Romeo and Juliet statue perfectly carve the image of two figures of Romeo and Juliet who are in love. They hug each other affectionately, Romeo's hand's place on Juliet's waist, and Juliet's left hand was around his neck. They are about to kiss each other. This beautiful picture is the epitome of any young person's love. Therefore, anyone who sees this sculpture can make them imagine the sweet time of love when they were young.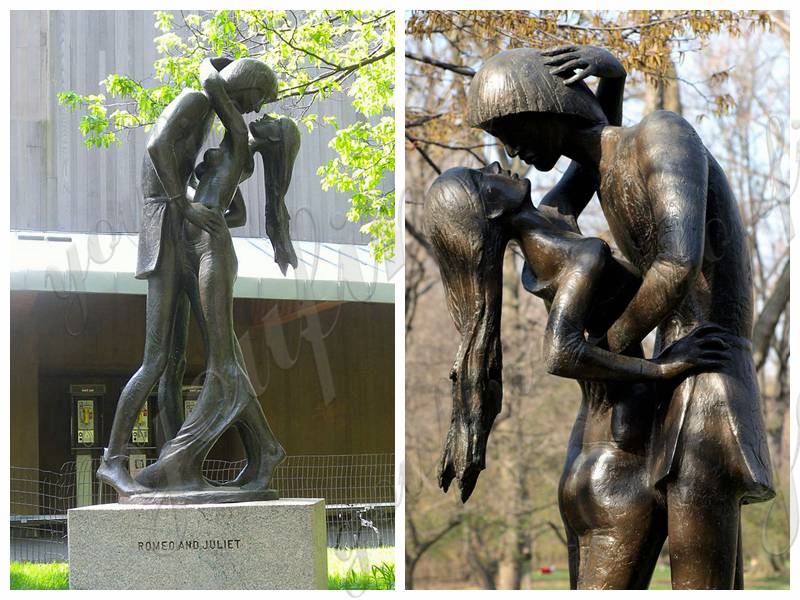 Romeo and Juliet Introduction:
Romeo and Juliet are one of the tragedies of William Shakespeare's early career. It tells about two young interstellar lovers whose death finally reconciled their hateful family. This is one of Shakespeare's most popular plays in his life. And together with Hamlet, it is one of his most performed plays. Today, the title character is considered the young lover of the prototype.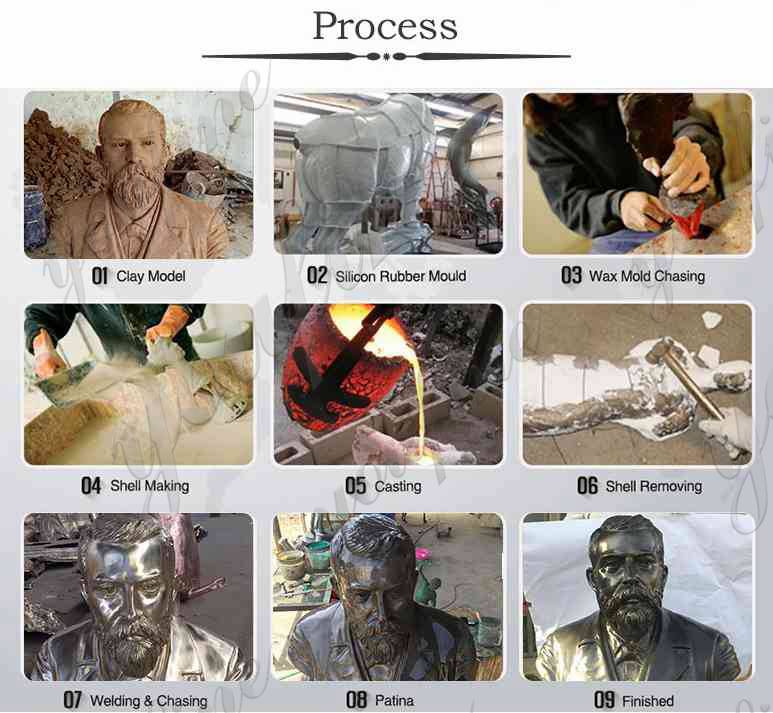 This classic bronze Romeo and Juliet statue are one of the famous American artist Milton Hebald's artwork. Although Romeo and Juliet are the characters in the play, Hebald perfectly restores these two characters through the interpretation of the play and his own creation. And the sculpture is currently located in front of the Dracott Theatre in Central Park, Manhattan, USA. It is one of two companion works in the theater carved by Hebald, and the other is The Tempest.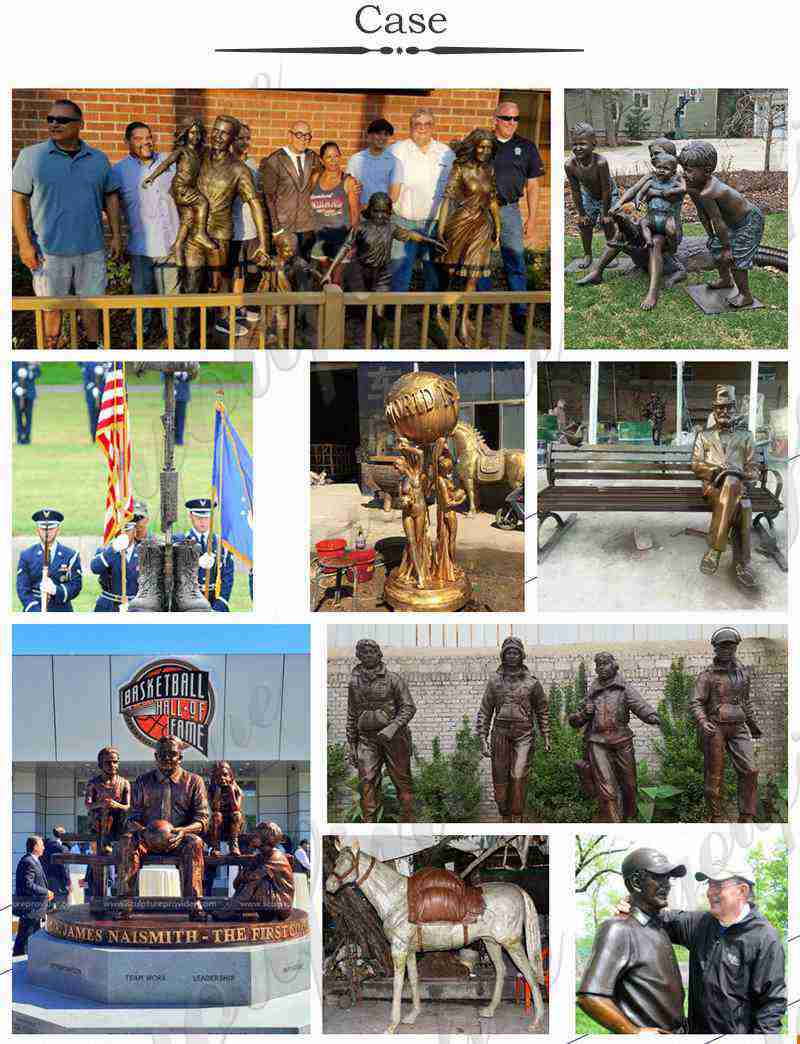 Why Choose You Fine Bronze Foundry?
As a professional bronze casting factory, You Fine would use the traditional lost wax method to cast this classic Romeo and Juliet bronze statue. Our factory has more than 35 years of experience in sculpture casting. So our casting technology is always in a leading position in the industry. Our factory has adopted the latest silica sol process to maximize product quality. With the new casting process, the cast bronze sculpture will not produce any white spots.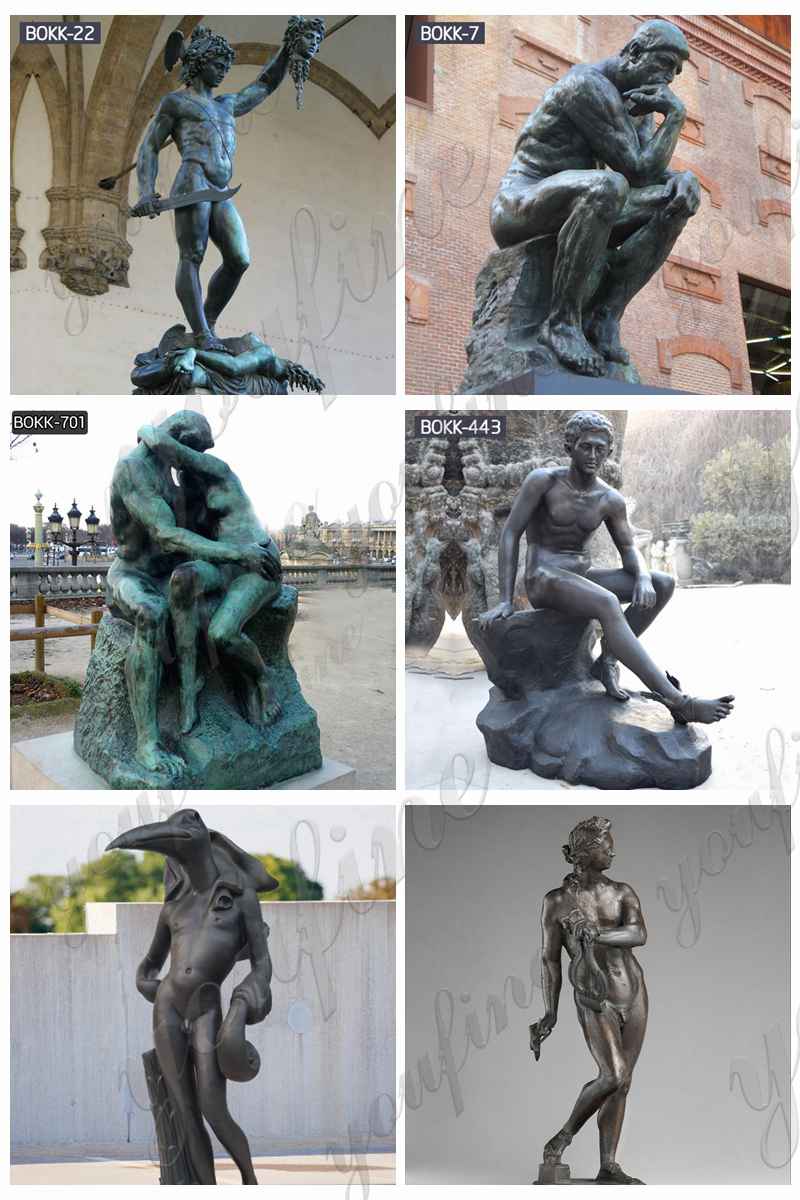 In addition to using advanced technology, You Fine also has professional craftsmen. We can customize it for you according to your size requirements. Therefore, please feel free to contact us for product details and prices.