The Winner Bronze Garden Statue Details:
This is the winner bronze garden statue with abstract art form. From the design of this sculpture, you could clearly see what the theme of this bronze garden sculpture wants to express for us. Of course, it is well done! This sculpture depicts two figures, perhaps a father and his child. Dad's hand and son's hands are high-fiving. They may be celebrating the success of each project. Or maybe this dad is celebrating the child's victory.
The entire sculpture brings us unlimited imagination from the abstract art form. Maybe they are other status symbols. But the main theme that this winner bronze statue wants to express for us is indeed the same, that is, to celebrate victory.
And this exquisite bronze sculpture would be cast using the traditional lost wax method. As we all know, this is the most primitive and oldest method of making bronze sculptures. Of course, our factory would use the most advanced technological process and the most professional master to make this the winner bronze sculpture.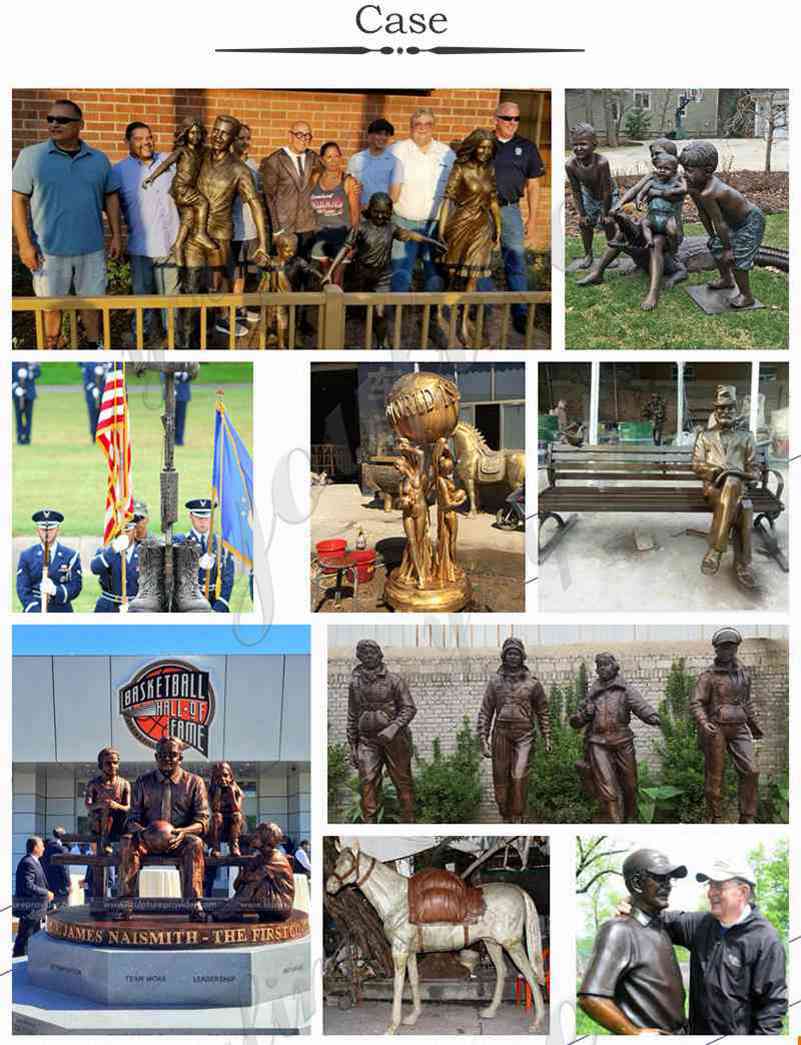 Advanced Craftsmanship and Professional Masters:
As a professional bronze sculpture production factory. Our factory uses advanced silica sol technology through continuous improvement of the casting process. Make sure that the sculpture does not have any white spots after casting. Even though the sculpture has been used for hundreds of years. In addition, our factory also has professional masters to complete all the operating procedures. The welding and exquisite carving and polishing of this the winner statue require our professional masters to complete them by hand.
Why Choose You Fine Factory?
You Fine is a professional bronze sculpture factory with more than 35 years of experience. At the same time, our factory also has masters who have more than 30 years of experience in carving. And their carving techniques are all learned and passed on from their parents. With their pursuit and love of art, all the bronze figure sculptures they produce are full of details.