1. The Introduction of Bronze the Thinker Statue:
A man sits alone on a rock that is addicted to thought. He leans forward, his elbows on his knees and his hands on his chin. He focuses clearly and concentrates on looking down. This sculpture is called as Bronze the Thinker Statue and represents creative thinking at work. Despite sitting, he did not rest.
As the French artist Auguste Rodin who created this famous bronze sculpture said: "What my thinker thinks is that he not only thinks about the brain, with his knitted brow, his distended nostrils, and compressed lips, but with every muscle of his arms, back, and legs, with his clenched fist and gripping toes." By choosing to portray the "the Thinker" as a strong, athletic character, Rodin conveys that thinking activity is a powerful exercise.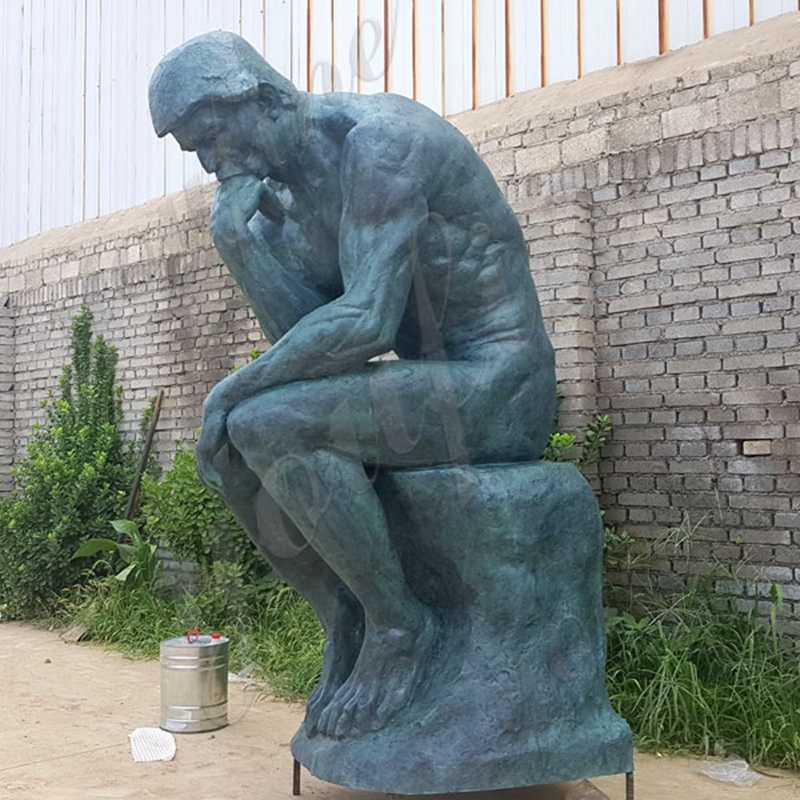 2. The Thinker's interpretation:
The sculpture is often used to represent philosophy. Many people interpret it as a person who is thinking deeply, not exactly Dante. From an artistic point of view, it is analyzed as a person with a twisted and curved body. For the artist, this represents an inner struggle, which is difficult in thought. The open left hand is intended to capture any reality brought by his vision, and he is prepared to take action on it.
3. The thinker is not its given name:
When this famous the thinker bronze statue was first exhibited in Copenhagen in 1888, Rodin initially called this contemplative figure "the poet." When he was exhibited in Paris in 1889, he was renamed "Thinker-Poet". Since then, he has been appointed as a thinker. The two changes in this name reflect that Rodin's ideology of the work is constantly changing, transforming the specific image of evil thought in Dante's hell into a common image of the thinker.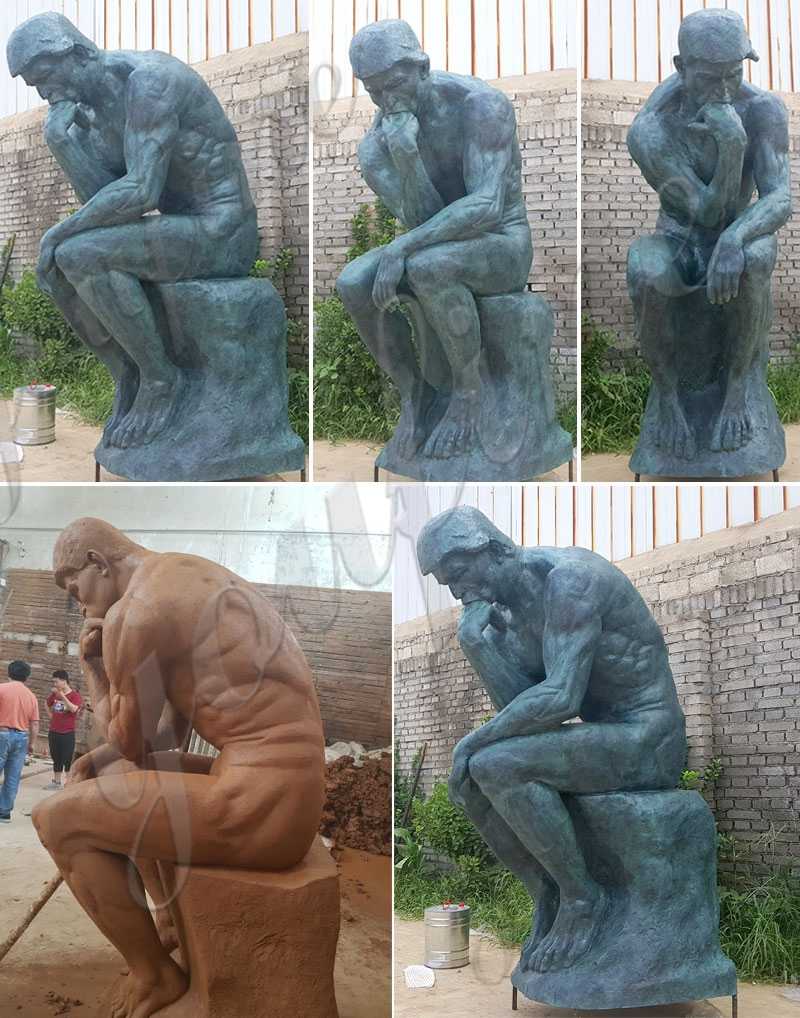 Firstly, all of our bronze statue products are cast from the highest quality bronze materials, containing 80% bronze and 20% other metals materials, while utilizing proprietary casting techniques- "Lost Wax Process". We paint, oil and seal all bronze statue products to ensure that the bronze sculptures are solid and rust-free. So you know they will last a lifetime and truly are solid as a rock!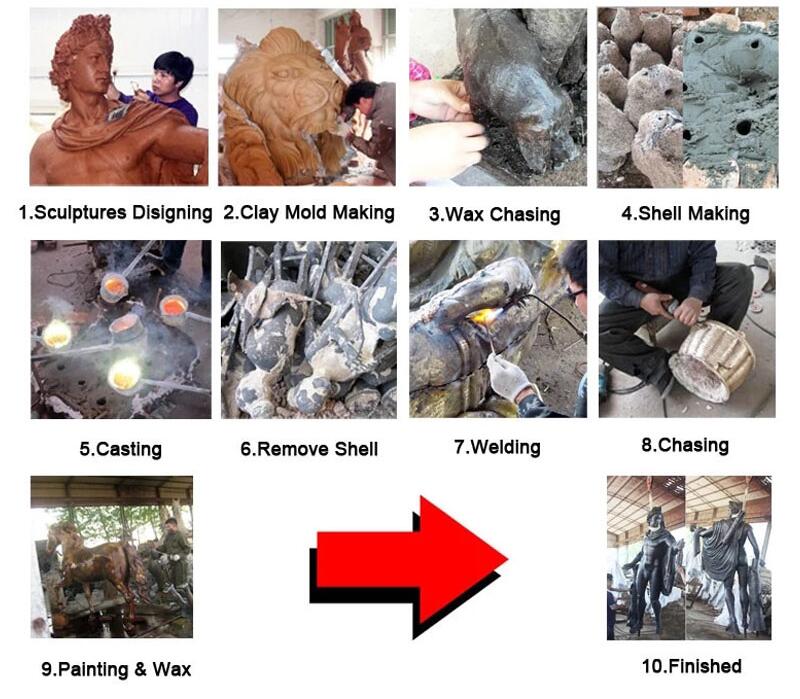 Then, the statues are available in a wide variety of colors and styles. You Fine Art Sculpture could make a variety of  bronze statues, but only some products are displayed online. Therefor, you could also contact us if you want other design styles. Because we could also accept the customization of any military sculptures. Please note that only you want any bronze sculpture products, you could order from our company.
4.More Design of Brozne Figure Statues:
You Fine Art Sculpture is focusing on making different bronze statues for 30 years, so the quality of our brozne the thinker statue is guaranteed. For more information, please contact us quickly!