Bronze Thinker Statue Introduction:
The Thinker is a bronze sculpture by Auguste Rodin, usually placed on a stone pedestal. This work is as sad, with one hand on the chin and the other on a naked, nude male figure, often used as an image to express philosophy on stone. You Fine has almost 40 years of sculpting experience and can reproduce this sculpture perfectly.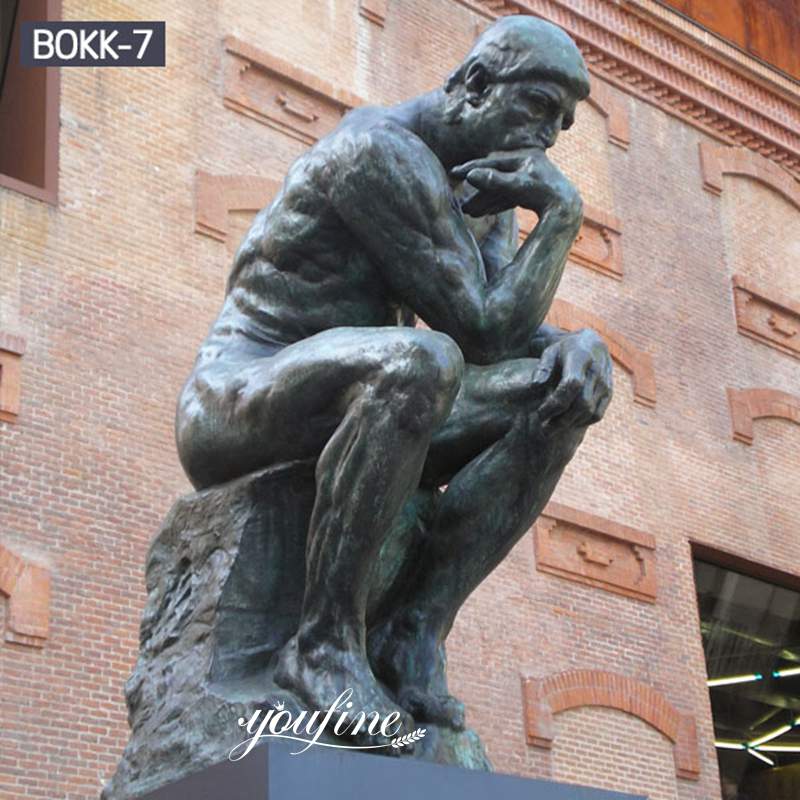 The sculpture often used to represent philosophy. Many people interpret it as a person who is thinking deeply, not exactly Dante. From an artistic point of view, it analyzed as a person with a twisted and curved body. For the artist, this represents an inner struggle, which is difficult in thought. The open left hand is intended to capture any reality brought by his vision, and he is prepared to take action on it.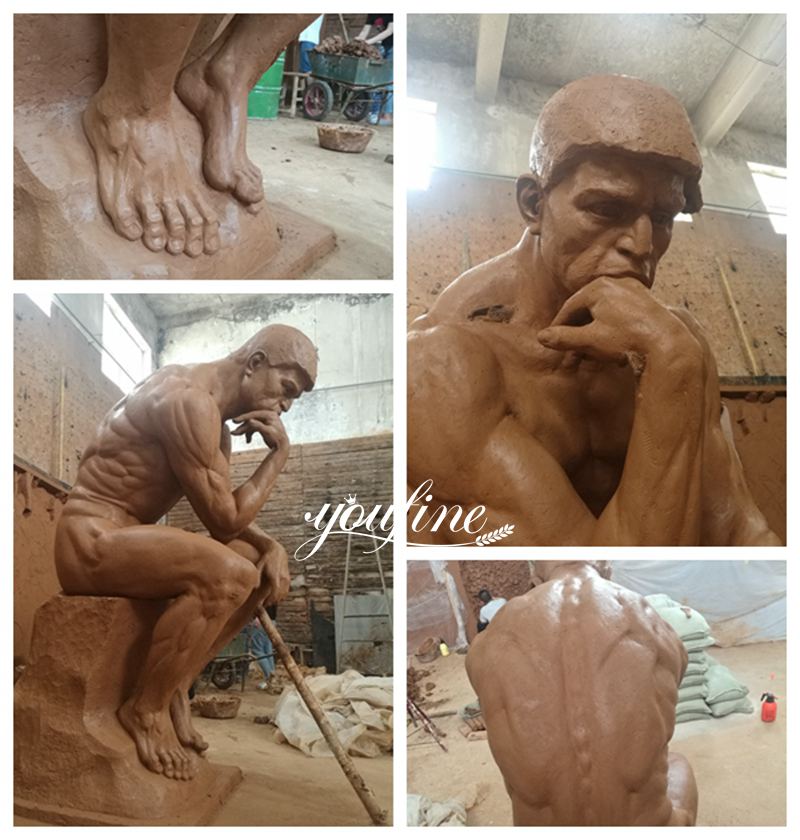 Firstly, all of our bronze statue products cast from the highest quality bronze materials, containing 80% bronze and 20% other metals materials, while utilizing proprietary casting techniques- "Lost Wax Process". We paint, oil, and seal all bronze statue products to ensure that the bronze sculptures are solid and rust-free. So you know they will last a lifetime and truly are solid as a rock!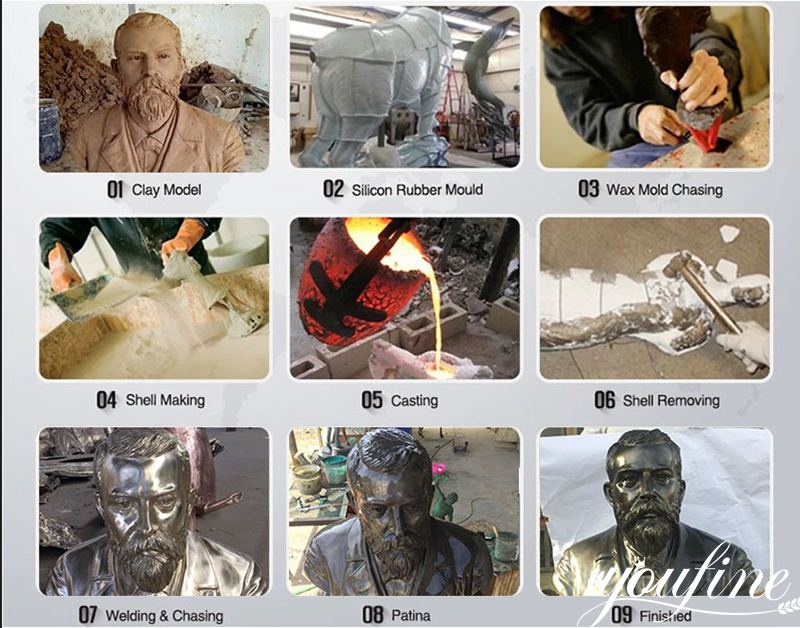 To bring the bronze sculpture to perfection, YouFine requires 33 processes. From drawing to making the clay mold, from restoration to the finished product. Every step of the process supervised to ensure that everything is perfect. And we always send progress drawings to our customers for confirmation. Even online, our customers can shop with peace of mind.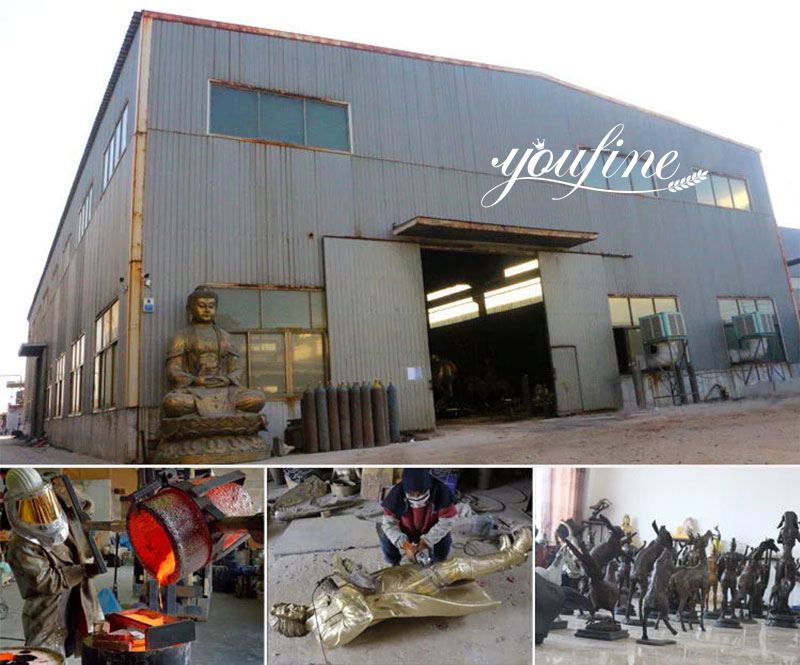 You Fine Art Sculpture is focusing on making different bronze statues for 30 years, so the quality of our bronze thinker statue is very well. For more information, please contact us quickly!