1. The Introduction of Bronze the Kiss Statue:
The prototype of bronze the kiss statue is based on Paul and Francesca who went to hell in the Divine Comedy. The sculpture originally engraved in a prominent position on the left side of the Gate of Hell. However, in 1880 the French government booked the sculpture separately.  And completed it as an independent work in 1898. Therefore, the "Kiss" independently exhibited was very different from the original meaning of Rodin's carving on "The Gate of Hell".
Our outstanding bronze casting craftsmen could replicate this famous bronze sculpture. All of our bronze sculptures are using precision casting methods to ensure the quality of the sculpture and the details of each sculpture.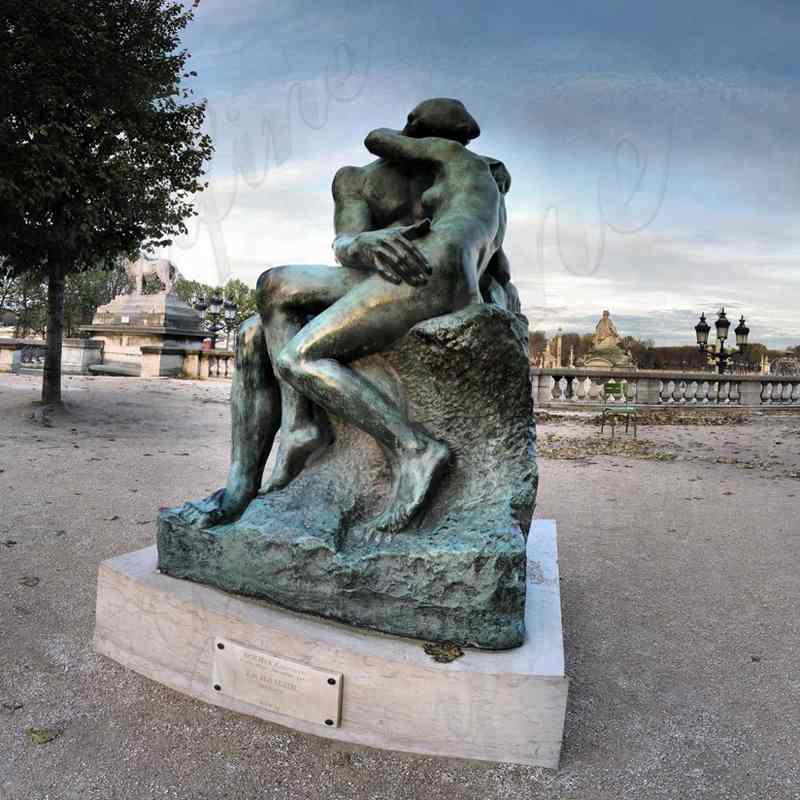 2. The Meaning of the Kiss Statue:
When people appreciate this famous the Kiss statue, they think that this is a joyful expression of human happiness. But the original intention of the author is not the case. The original work in "The Gate of Hell" shows a pair of lovers,  they discovered and killed by the woman's husband during the affair.
The implication of this sculpture is to warn people that the pursuit of moral sin is the chief culprit of human beings to hell. The "kiss" exhibited independently was seen as a work that praised love. The difference between them is a manifestation of human indifference and degeneration.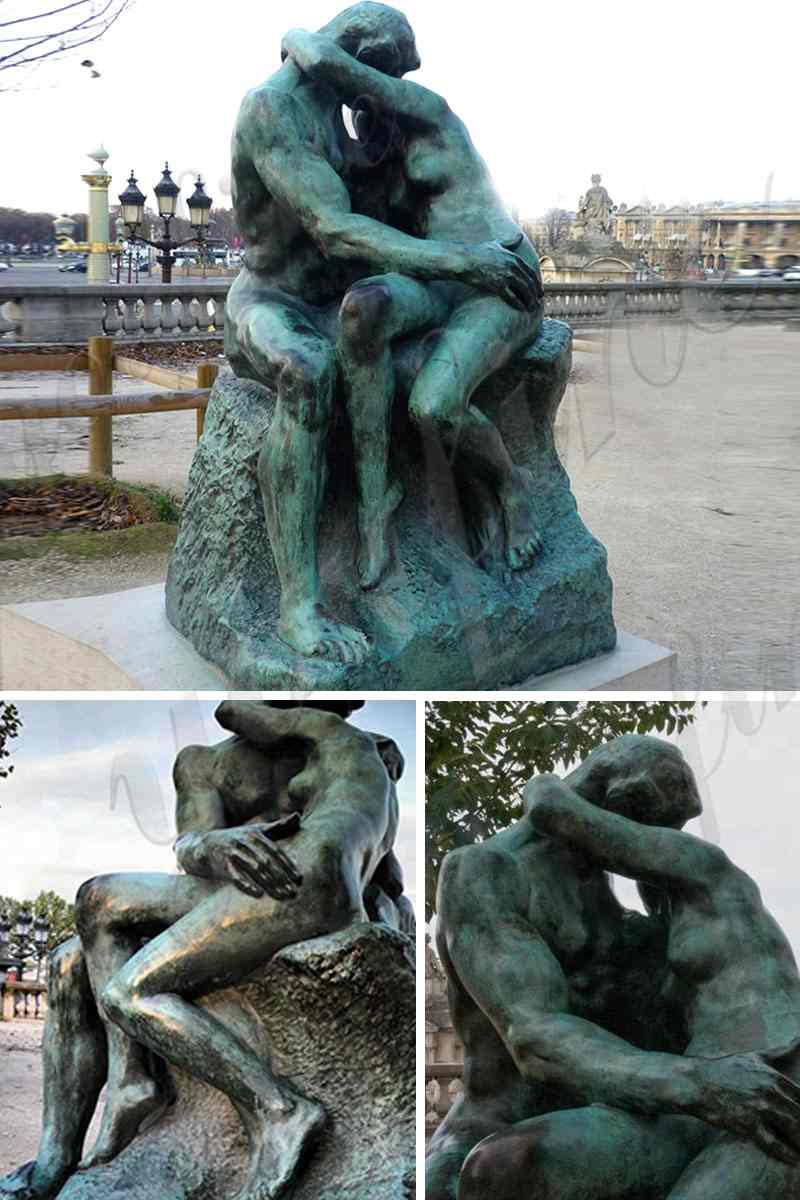 Firstly, all of our bronze statue products are cast from the highest quality bronze materials, containing 80% bronze and 20% other metals materials, while utilizing proprietary casting techniques- "Lost Wax Process". We paint, oil and seal all bronze statue products to ensure that the bronze sculptures are solid and rust-free. So you know they will last a lifetime and truly are solid as a rock!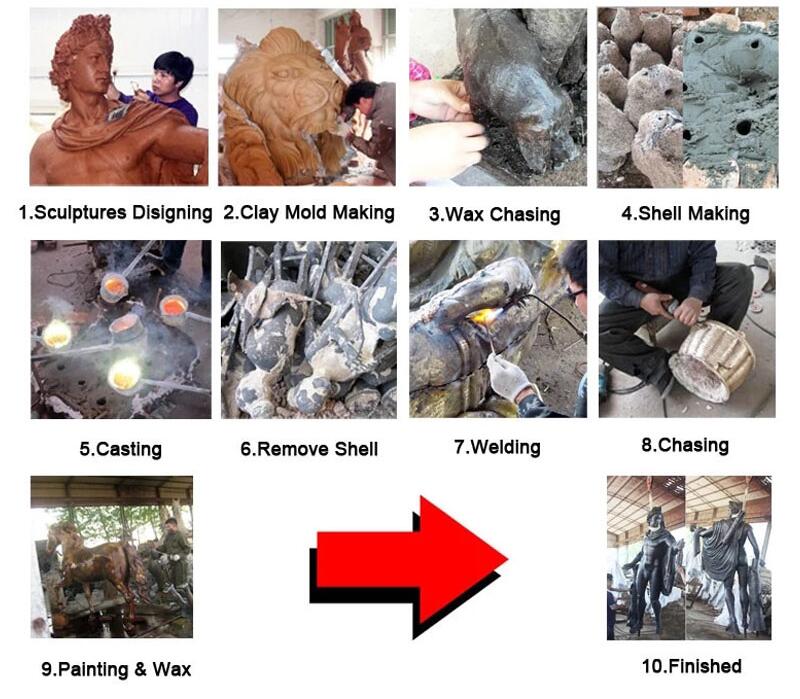 Then, the statues are available in a wide variety of colors and styles. You Fine Art Sculpture could make a variety of  bronze statues, but only some products are displayed online. Therefor, you could also contact us if you want other design styles. Because we could also accept the customization of any military sculptures. Please note that only you want any bronze sculpture products, you could order from our company.
4.More Design of Brozne Figure Statues:
You Fine Art Sculpture is focusing on making different bronze statues for 30 years, so the quality of our brozne the Kiss statue is guaranteed. For more information, please contact us quickly!