Bronze Grosse Female Figure Statue Details:
This is a group of very interesting outdoor abstract bronze Grosse female figure statue. The sculpture depicts two very fat women. One of the females is riding a bicycle, and her right hand is holding the other female running on the ground. This group of sculptures is very fun. The abstract art form highlights the unique beauty of the two characters in a fat form. Therefore, our beautiful bronze sculpture could become a beautiful and hungry landscape outdoors.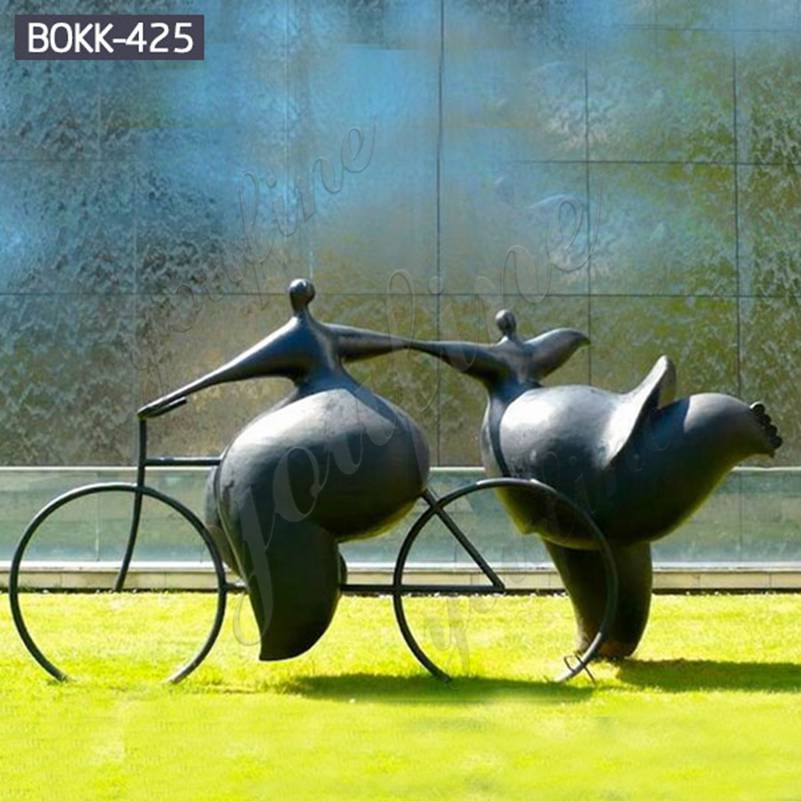 How to Make This Bronze Statue?
This abstract bronze Grosse female figure statue entirely uses high-quality bronze metal materials. Our factory always put the product quality in the first place. Therefore, the bronze metal content in the bronze sculpture must reach 88% or more.  But when our master makes this bronze sculpture, our master needs to cast the sculpture separately. Finally, they are welded together by our professionals masters.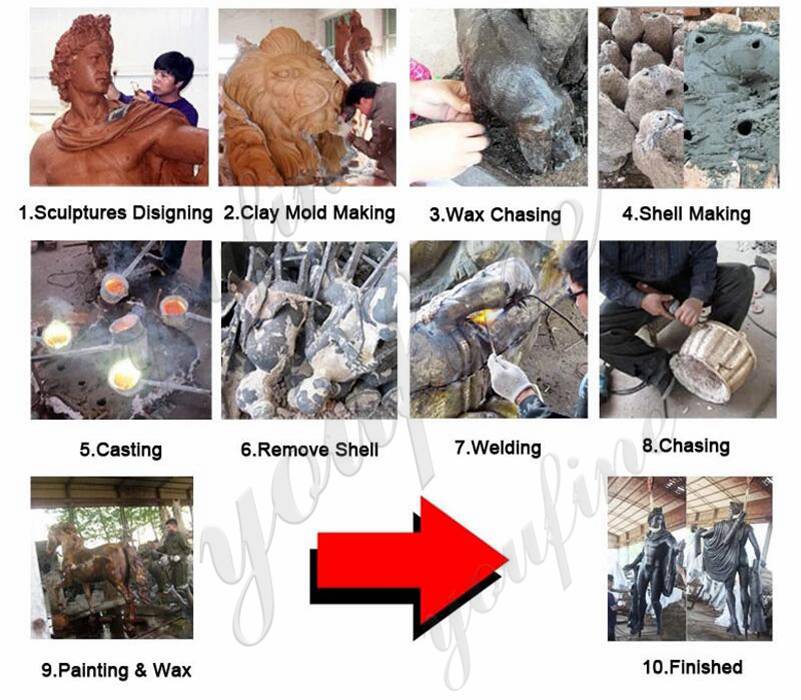 You Fine Has the Professional Clay Mold Studio:
Of course, before making this bronze sculpture, we also need to make a 1:1 clay model. Our factory has a professional clay model studio. And our clay mold masters have their own areas of expertise. Therefore, this bronze Grosse figure statue would be made by our masters who are good at making figure clay models. As well as, our clay model would constantly revised and confirmed with customers until our customers are satisfied before making bronze sculptures.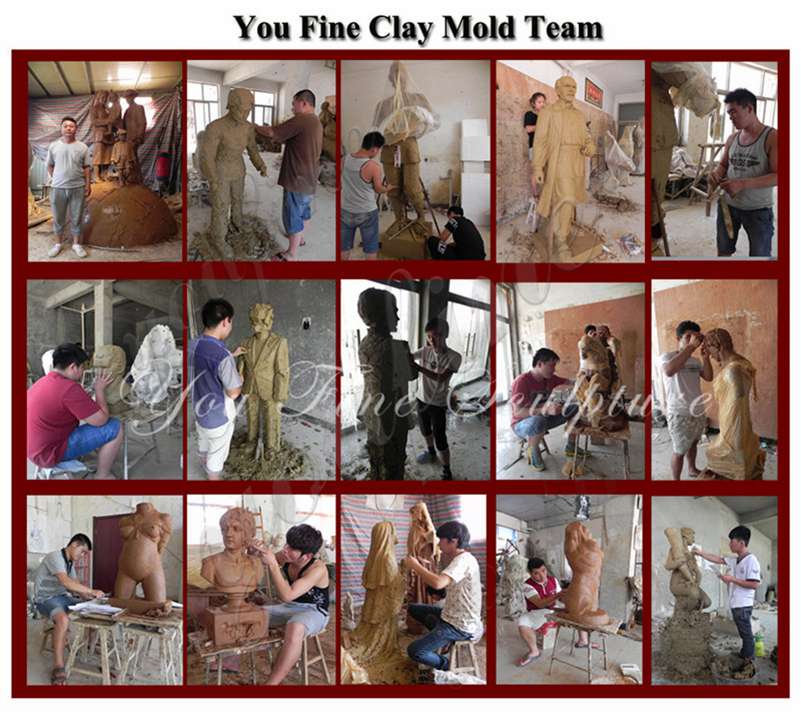 This abstract bronze figure sculpture could become one of the modern style outdoor urban decoration artworks. It is could not only place in outdoor grass, gardens, parks, or squares. Unique and interesting sculptures could surely become a beautiful outdoor landscape.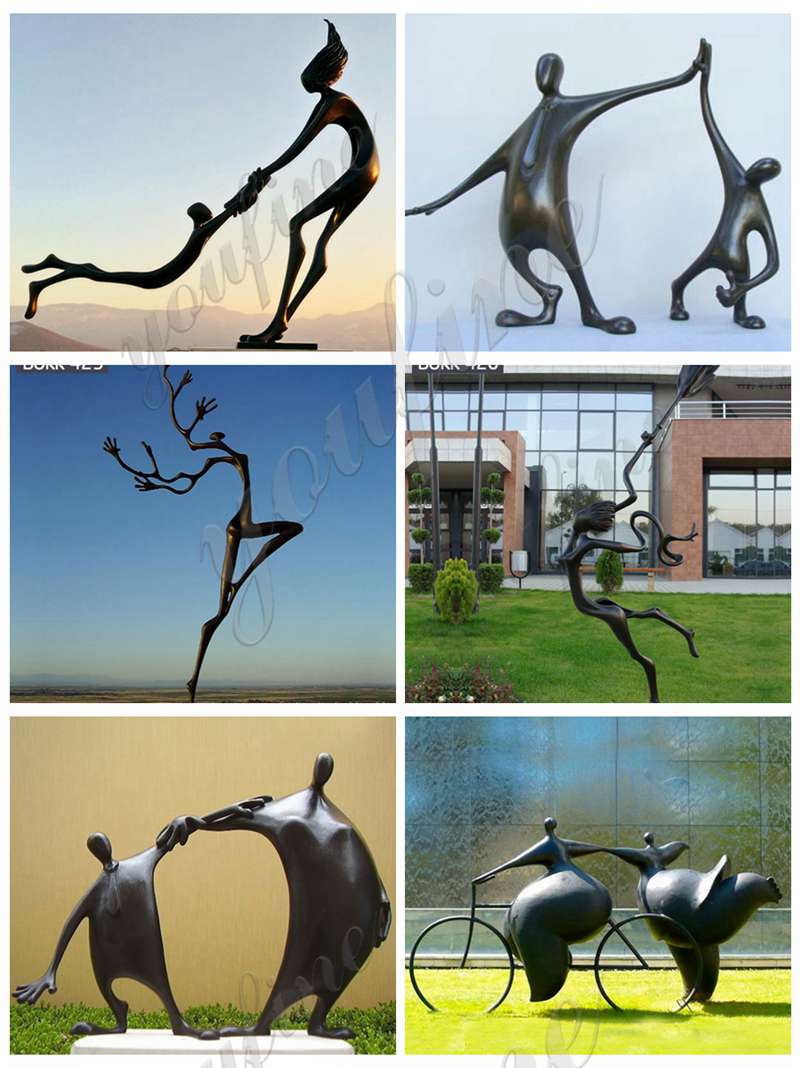 Our factory could also make a series of other abstract bronze figure sculptures. For example, you could always check our product catalog to find your favorite sculptures.