1. Life Size Bronze Jumping Horse Sculpture Detail:
The size of this bronze jumping horse sculpture is life size, so the image of the horse is perfectly vivid and lifelike. I believe that as a gallery quality bronze horse sculpture, it has been exquisitely cast through centuries-old lost wax methods and has become the core of any occasion. Lost wax method as the oldest and highest quality bronze sculpture production method, our professional bronze sculptors could make any detail perfectly.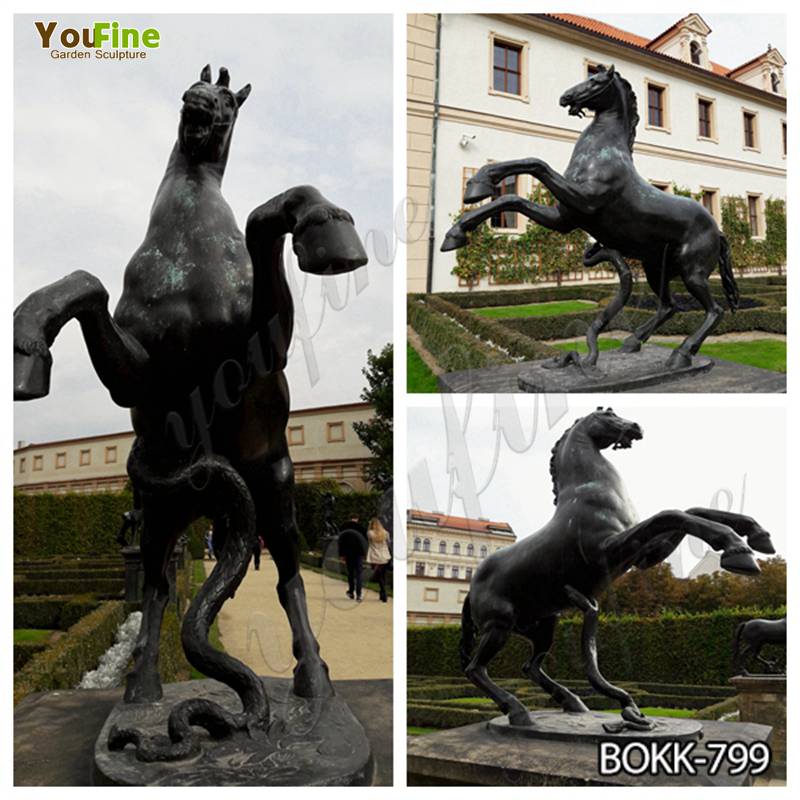 Our professional masters interpretation of classic bronze jumping horse sculpture adds drama, dynamics and prestige to your outdoor displays. As everyone knows, horses are a symbol of success, so our high quality bronze horse sculptures would surely be loved by more people. So whether it placed in your own home garden or an iconic building for any outdoor public place, this would be a good choice.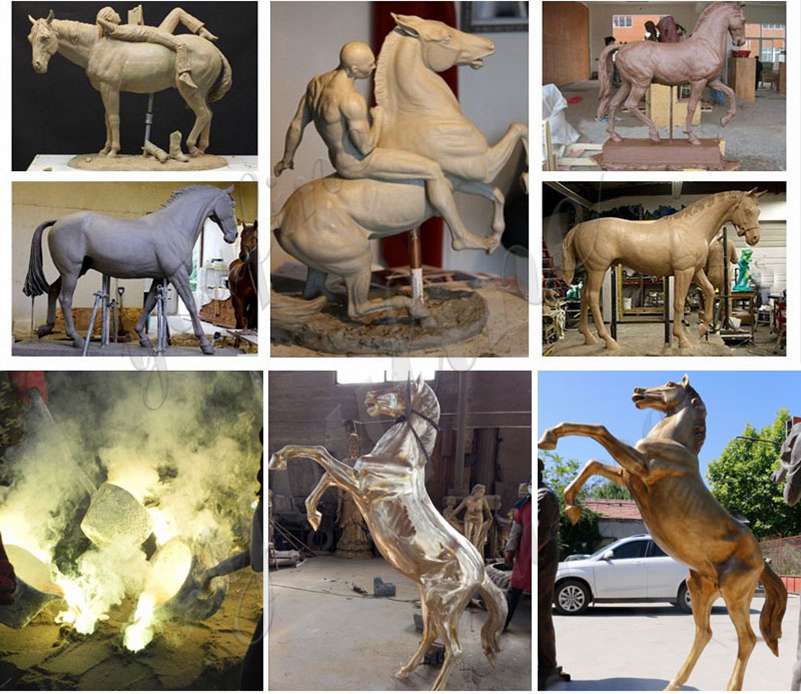 2. What could we make of brozne horse sculpture:
All of our bronze animal sculptures are made using ancient and traditional lost wax process and real art. Our bronze animal horse sculptures are ideal for school mascots, ranches, riding academy, racetracks, shopping centers, storefront displays, restaurants, and hotel decorations. Or any decorating facility that seeks high quality work of art.
Because we use high quality bronze metal materials. Bronze metal contains more than 80% and also contains 20% other metals to ensure the solid nature of the sculpture. Therefore, our sculptures are suitable for indoor or outdoor use for many years without fading, and would be more lustrous. And this sturdy, flexible bronze statue could put in any severe weather environments.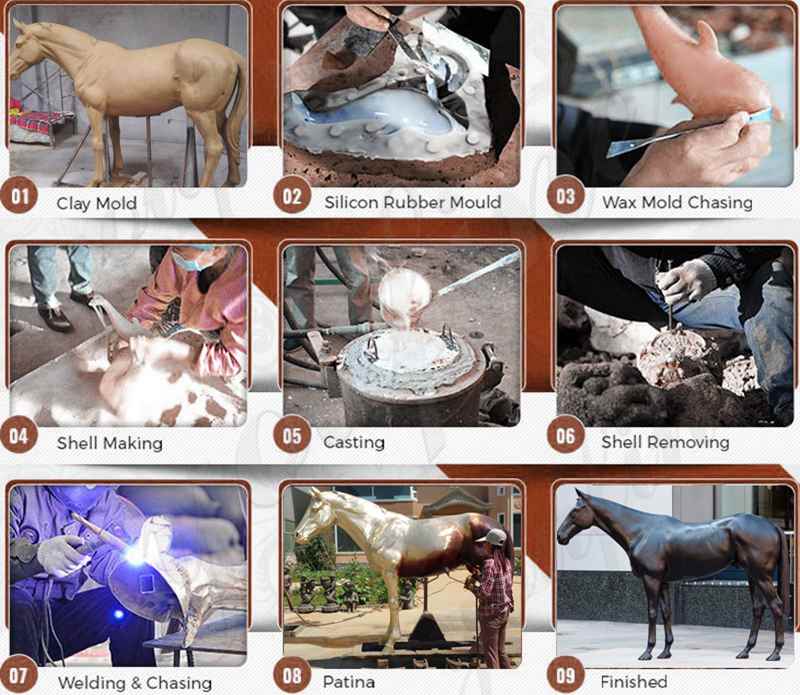 3. More Designs of Bronze Horse Sculptures:
We have focused on making various bronze horse sculptures for more than 35 years, so our bronze masters have a lot of experience. They have learned the production of bronze sculptures and clay models since they were young. And they also have special research on the structure of horses. Therefore, You Fine could make various designs of horse sculptures for customers, such as racing horse, jumping horse , running horse, etc. At the same time, we also accept customization.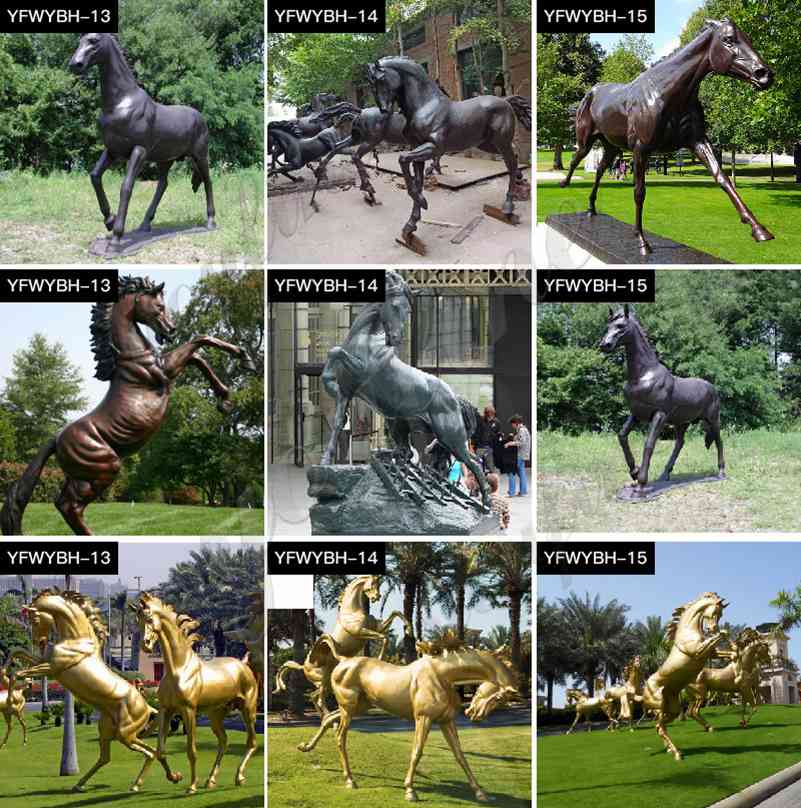 Please contact us for more information as soon as possible. As this bronze jumping horse sculpture is a special sculpture. So it requires us to communicate in detail to ensure the most satisfactory sculpture for our customers.