Famous Man on Horse Statue Display:
This bronze statue of a man on a horse is large-scale. And the statue is a very majestic work of art and a popular one. The man and the horse were all in armor and looked very heroic. YoFine' top artists cast this famous sculpture using the traditional and complicated lost wax method to ensure the details. Our artists have carefully considered every detail to achieve an extremely high degree of restoration of the original sculpture.
An Extraordinary Patina Finish:
Our bronze sculptures all use a professional patina coloring method. t is to color the bronze sculptures with professional and finely proportioned chemical potions. At the same time as high-temperature treatment, our professional artists would spray the chemical potion evenly on the surface of the bronze horse sculpture.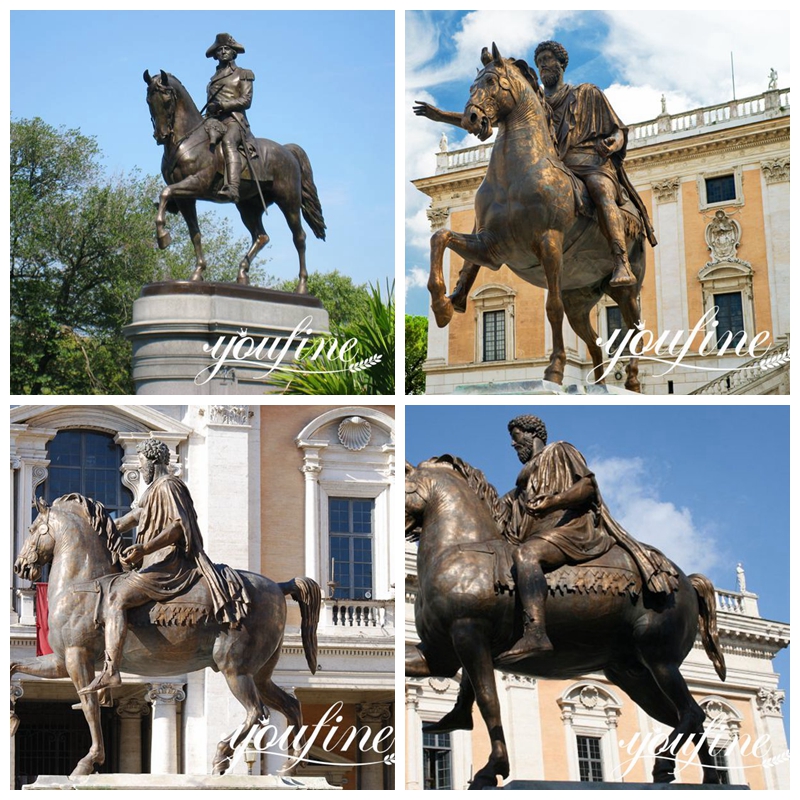 The horse sculpture's surface presents a very pretty patina color. The color would not fade over time and even become more and more natural and attractive. More importantly, YouFine has our own unique color palette of patina coloring potions. Well, we could provide customers with hundreds of color choices.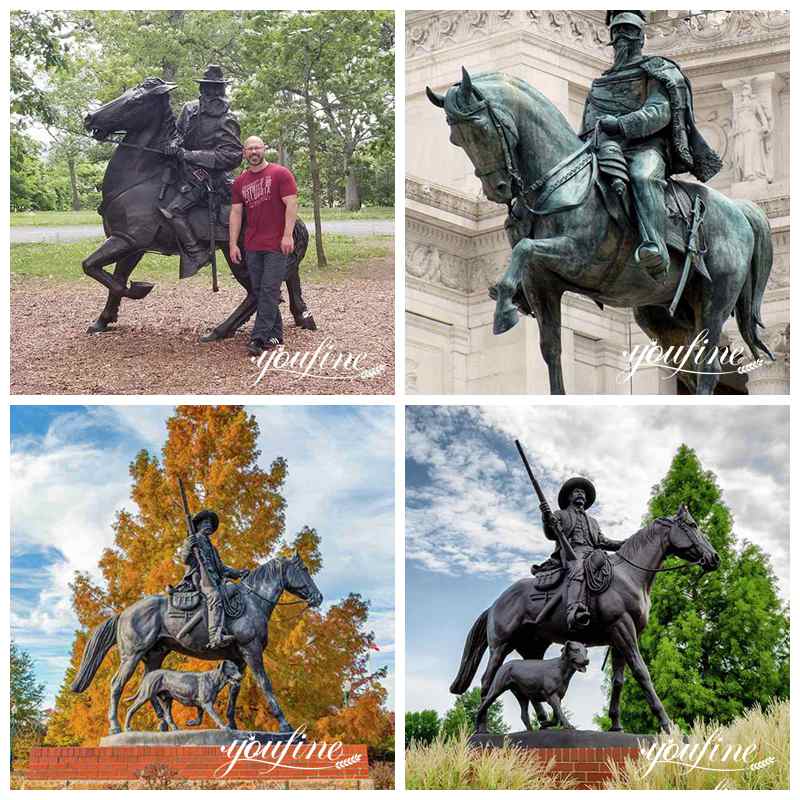 Why Equestrian Statue is So Popular?
This bronze equestrian statue is so popular that many city squares and parks place one. Because it is a sign of cultural status. And their designs are expensive and complex. Then, the statue is requiring the artist to deal with both the human figure and the horse's movements. It is very spectacular and attractive when placed outdoors.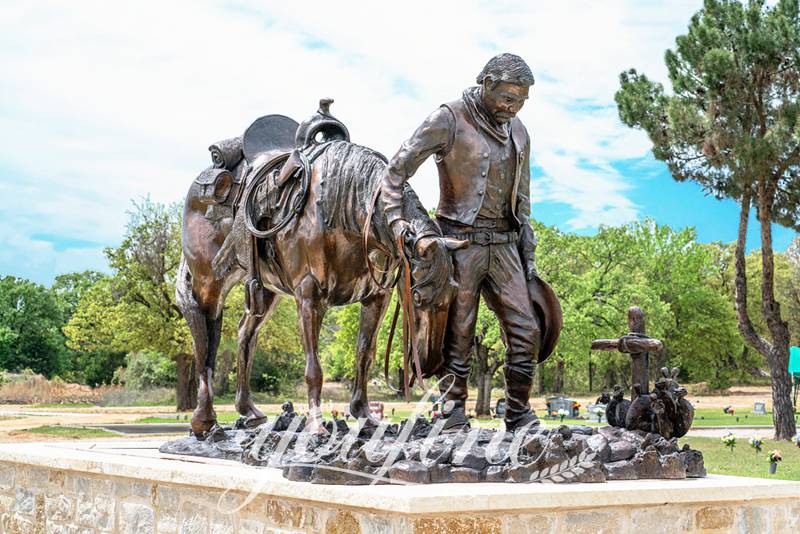 Professional Bronze Sculpture Foundry:
As a factory engaged in the sculpture industry for nearly 40 years, YouFine has always adhered to the original intention of bringing better sculpture works to customers with professional ability. We have always paid attention to the quality of each sculpture. Also, from the selection of raw materials for each sculpture to the quality inspection before the final shipment, there is professional personnel to supervise. Moreover, our team provides patient assistance to every customer who needs after-sales service. Therefore, with our professional team and excellent sculpture quality, our sculptures are sold at home and abroad. And received unanimous praise from customers in many countries.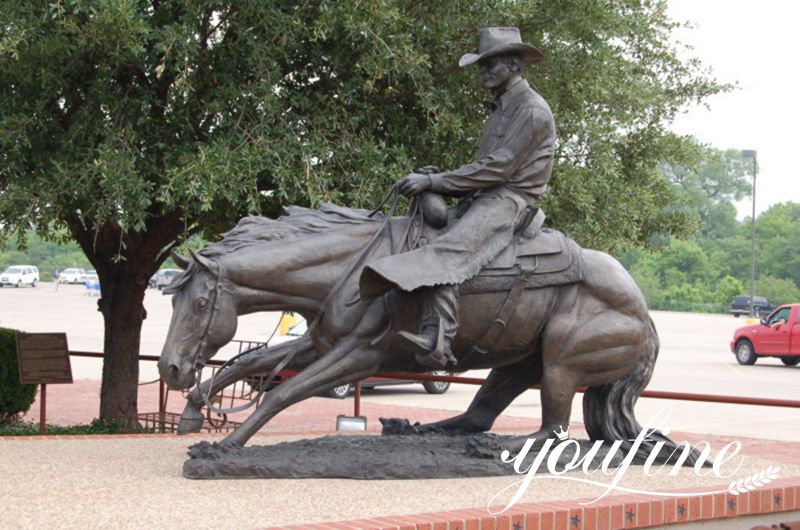 Therefore if you are looking for a famous statue of a man on a horse, please feel free to contact us.