Bronze Tortoise Cat Elephant Statue Details:
This original bronze tortoise cat elephant statue stands outside the Minsk Circus. These three interesting animals, the turtle is at the bottom, the cat is standing on top of the tortoise. And the elephant is sitting on the cat's body. As well as the elephant is playing with his nose and a ball. The three animals seemed to be showing their performance skills to us.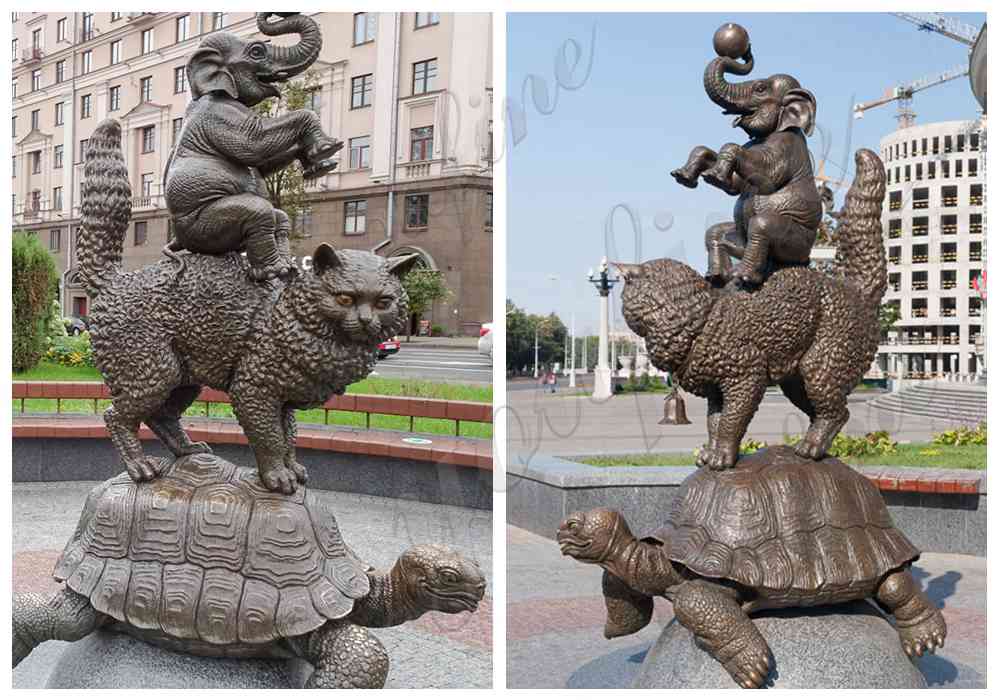 Our bronze tortoise cat and elephant statue uses the traditional lost wax method. As we all know, this is the most primitive way to cast bronze statues, and usually requires 33 operating steps. Although the casting process of the entire bronze craft is very complicated. Our master is very professional and has many years of experience in making bronze statues. So he can master the production process and craftsmanship of the statue very skillfully.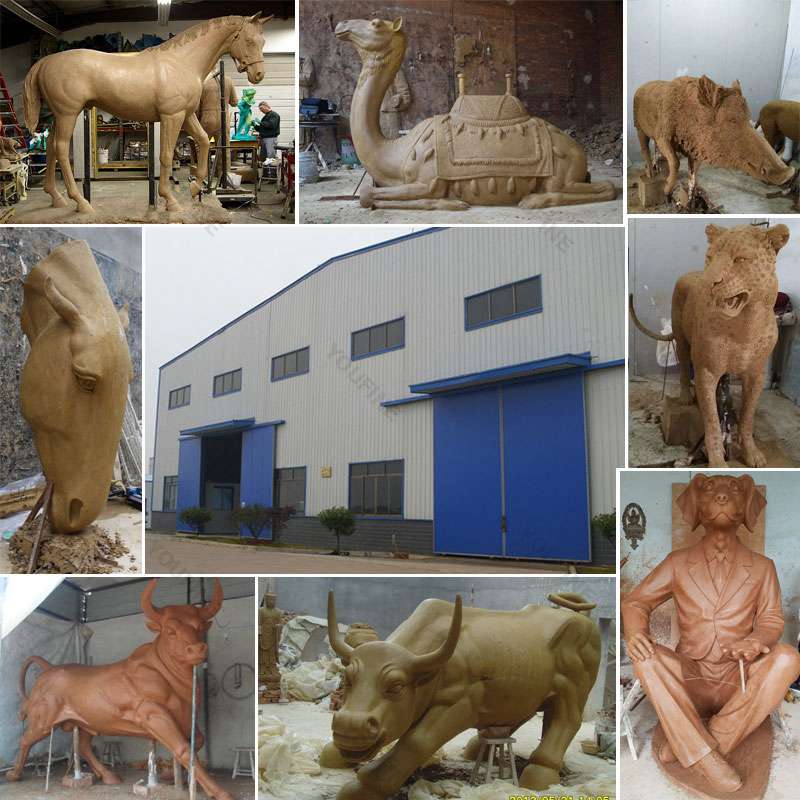 Bronze Animal Statue Applications:
Such interesting bronze animal statues can place in any outdoor garden. It must be a good choice. I believe that our interesting and cute tortoise cat and elephant statue group can become a beautiful outdoor landscape. If you are looking for a suitable statue decoration for your garden, then our animal statue can definitely add fun to your garden. Of course, our statues can also place in outdoor grasslands, parks, zoos, and parks.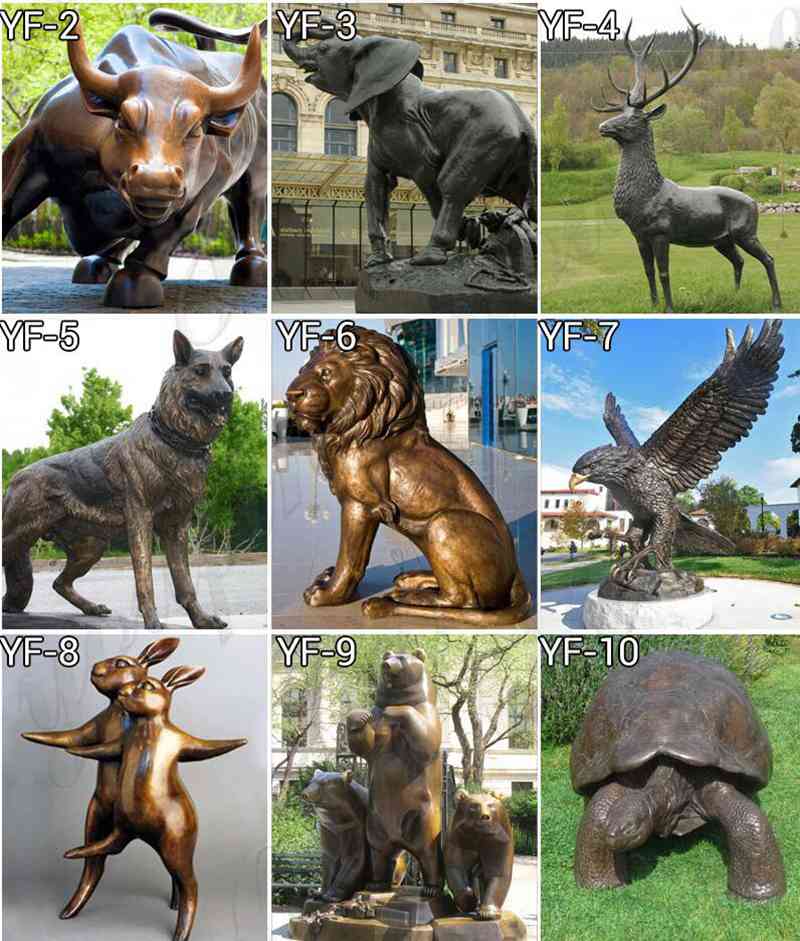 More Animal Statues to Choose:
As a professional casting bronze statue factory, with more than 35 years of experience. You Fine can provide you with various animal statue designs to choose from. We have extensive experience in making different kinds of animals. Such as bronze ducks statues, bronze dogs statues, bronze lions statues, bronze horse statues. As well as bronze deer statues, bronze cattle statues, bronze eagle statues, and so on.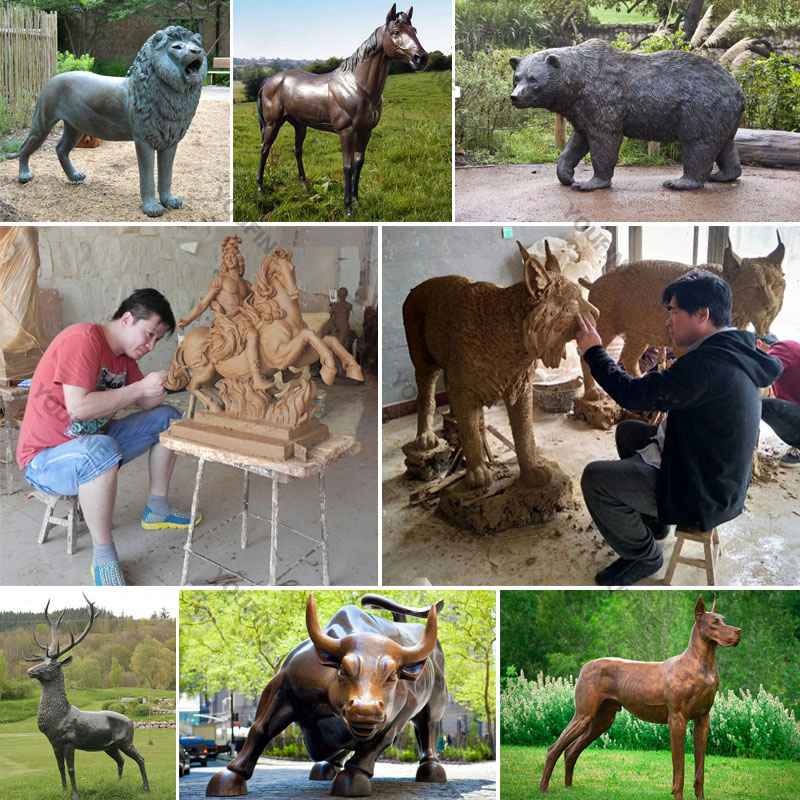 Our bronze animal garden statues will definitely use high-quality metal raw materials, so our quality must be guaranteed. We always put the quality of our products in the first place. So the quality can be guaranteed.