1. Antique Bronze Horse and Knight Statue Detail:
This is a bronze horse and knight statue. This knight is touching his horse and looking at and communicating with his horse. The knight's favorite must be his horse racing. This bronze sculpture could fully depict this warm picture. I believe this must be the favorite sculpture of all horse racing enthusiasts.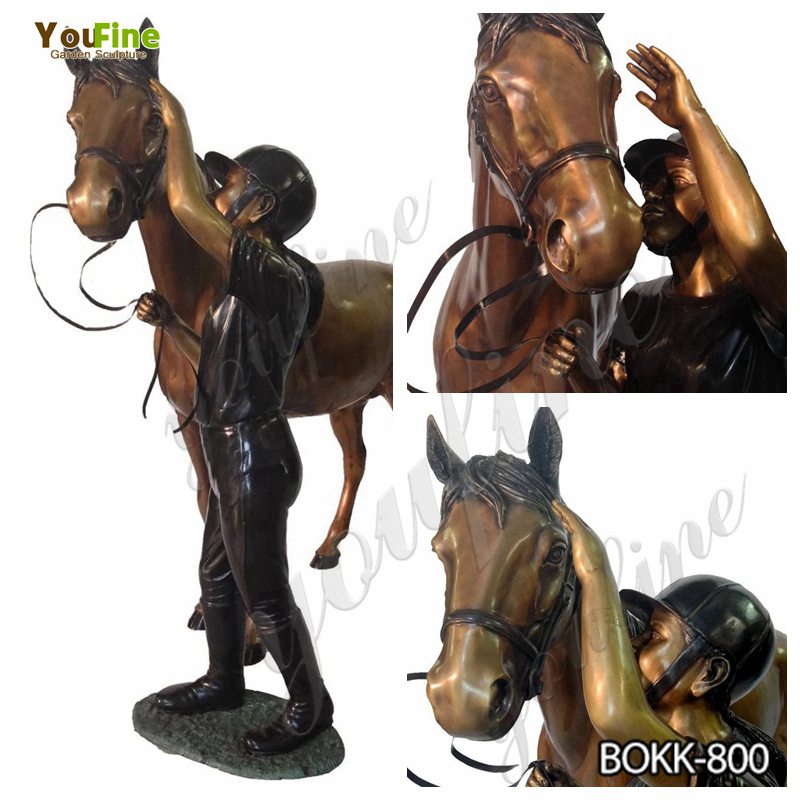 The dimensions of our bronze horse and knight statue is life size. So our sculpture must be the best ornament in any outdoor space such as garden or zoo. Of course, this is also a good choice, you could place it in your backyard home garden. With perfect details and realistic sculptures, our beautiful sculptures would definitely add color to your garden.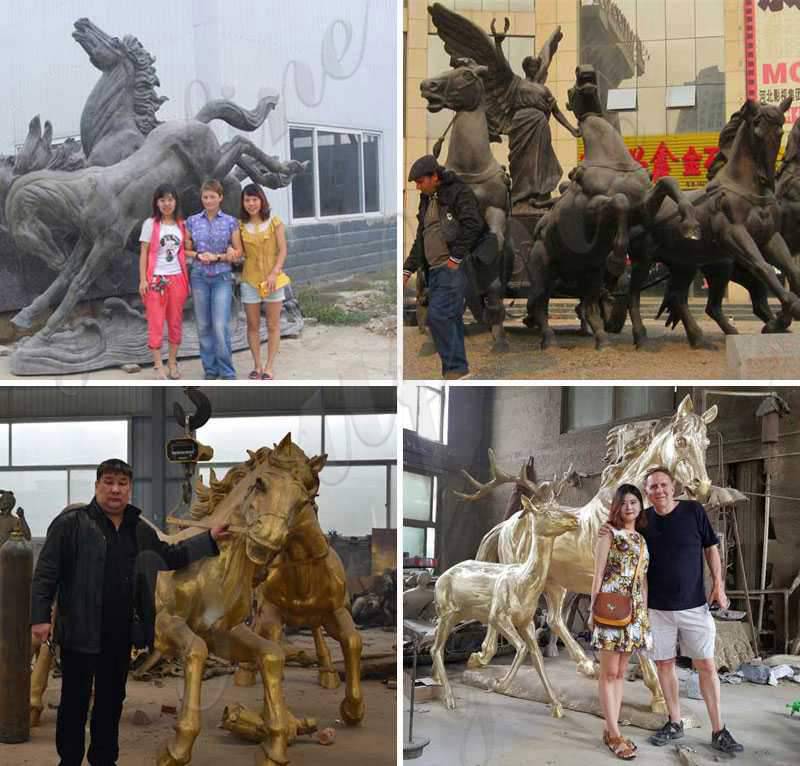 2. What could we make of brozne horse statue:
All of our bronze animal sculptures are made using ancient and traditional lost wax process and real art. Our bronze animal horse sculptures are ideal for school mascots, ranches, riding academy, racetracks, shopping centers, storefront displays, restaurants, and hotel decorations. Or any decorating facility that seeks high quality work of art.
Because we use high quality bronze metal materials. Bronze metal contains more than 80% and also contains 20% other metals to ensure the solid nature of the sculpture. Therefore, our sculptures are suitable for indoor or outdoor use for many years without fading, and would be more lustrous. And this sturdy, flexible bronze statue could put in any severe weather environments .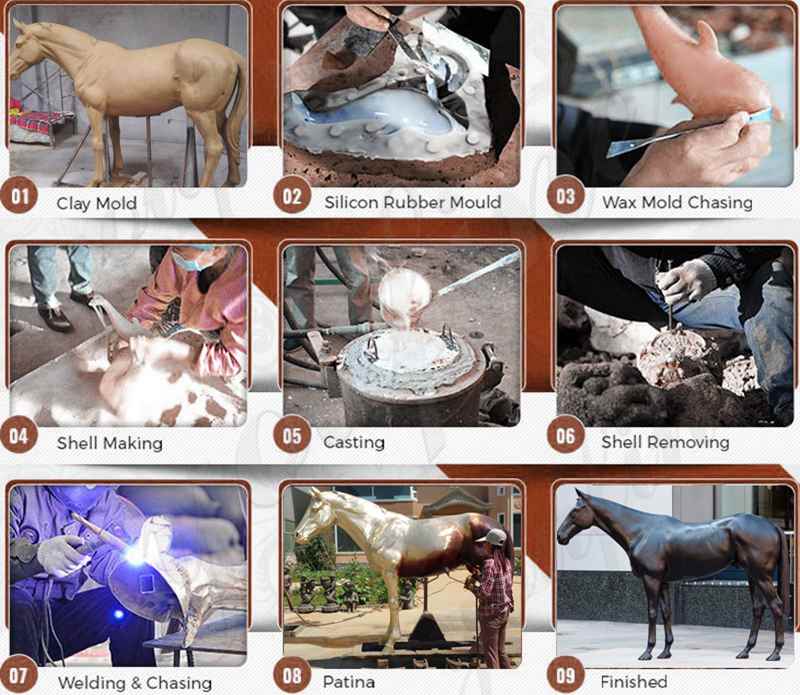 3. The Advantage of Our Factory:
We have focused on making various bronze horse sculptures for more than 35 years, so our bronze masters have a lot of experience. They have learned the production of bronze sculptures and clay models since they were young. And they also have special research on the structure of horses. Therefore, You Fine could make various designs of horse sculptures for customers, such as racing horse, jumping horse , running horse, etc. At the same time, we also accept customization.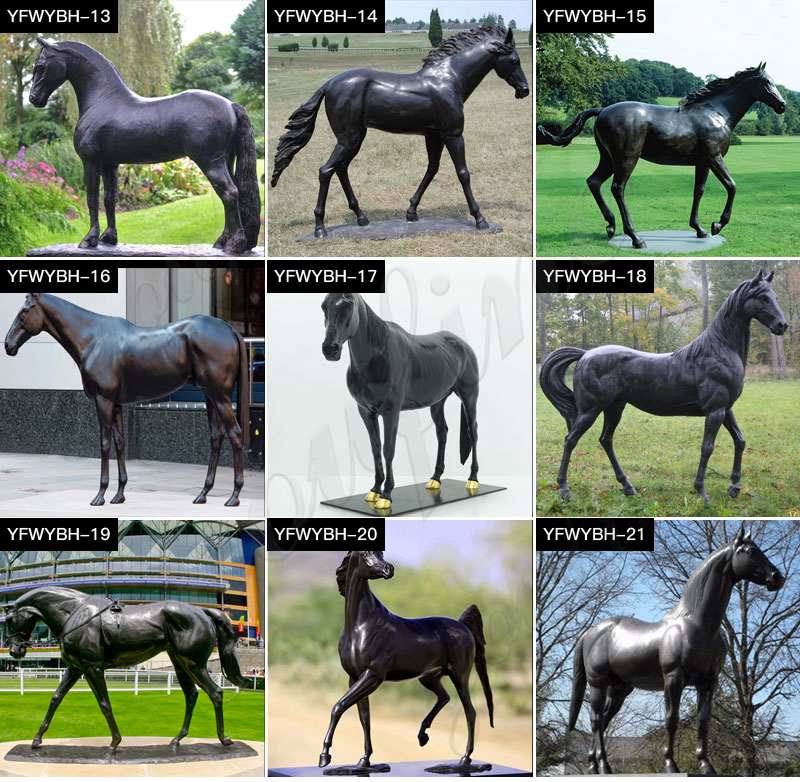 Our quality and price are the best, because we are a factory, so our price for this  bronze horse and knight statue would lower than your local purchase. Please feel free to contact us to get price, size , shipping cost and delivery time, design.