Antique Bronze Eagle Garden Sculpture Detail
Recently, this Bronze Eagle Garden Sculpture is very popular. The eagle in the picture looks to be in high spirits and it is spreading its wings and trying to fly high. "Freedom", "strength", "courage" and "victory" are all meanings of the eagle. The eagle has the spirit of tenacity, the tenacity of perseverance, the tenacity of perseverance, and the tenacity of not giving up until the goal is reached. Therefore, many people admire the eagle very much.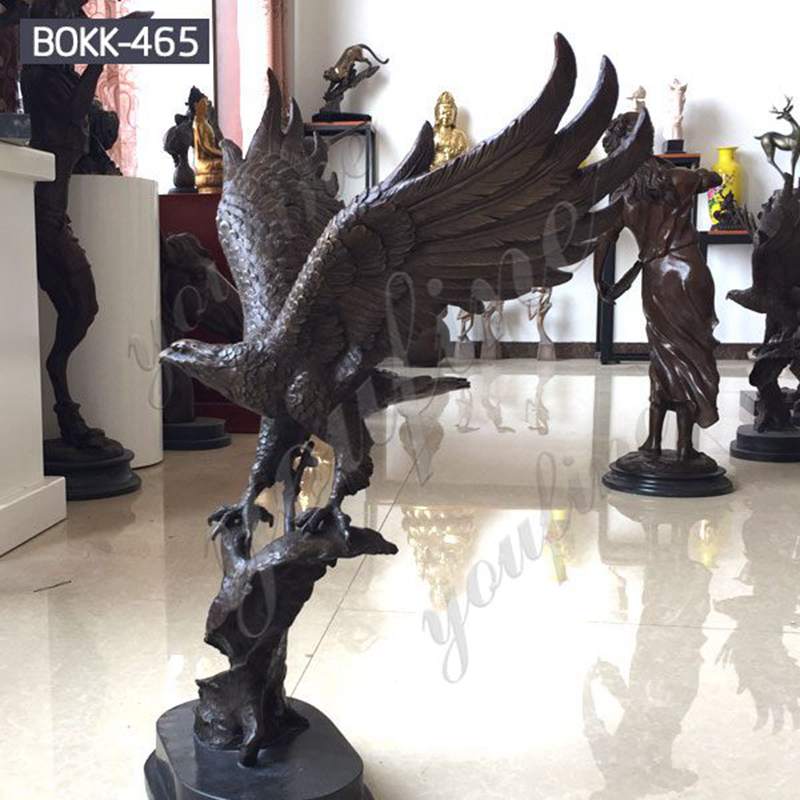 This bronze eagle sculpture could be placed in your own home as a decoration or as a gift for a friend or colleague. When your friend has made great progress in his career, you could use this sculpture to inspire him and encourage him to continue to move forward to achieve greater success.
Our Technology      
Make clay film; all of our bronze sculptures are to make clay film in advance and strictly according to the ratio of 1:1.
Turn over the mold; simple modeling can be turned with plaster, complex modeling with silicone to turn.
Waxing; after turning the mold, pour the melted wax into the plaster mold or silicone mold, and wait for the wax to cool. After disassembling the mold, line up the wax mold.
Make the shell; wrap the wax model with quartz sand layer by layer.
Casting; (lost wax method) put the wax mold into the heat-resistant mold, burn the paraffin wax inside the shell by high temperature, then pour copper water into the quartz sand. Shell, cool, shape.
6.Sanding, splicing, welding seam treatment.
Coloring, oiling, and sealing wax.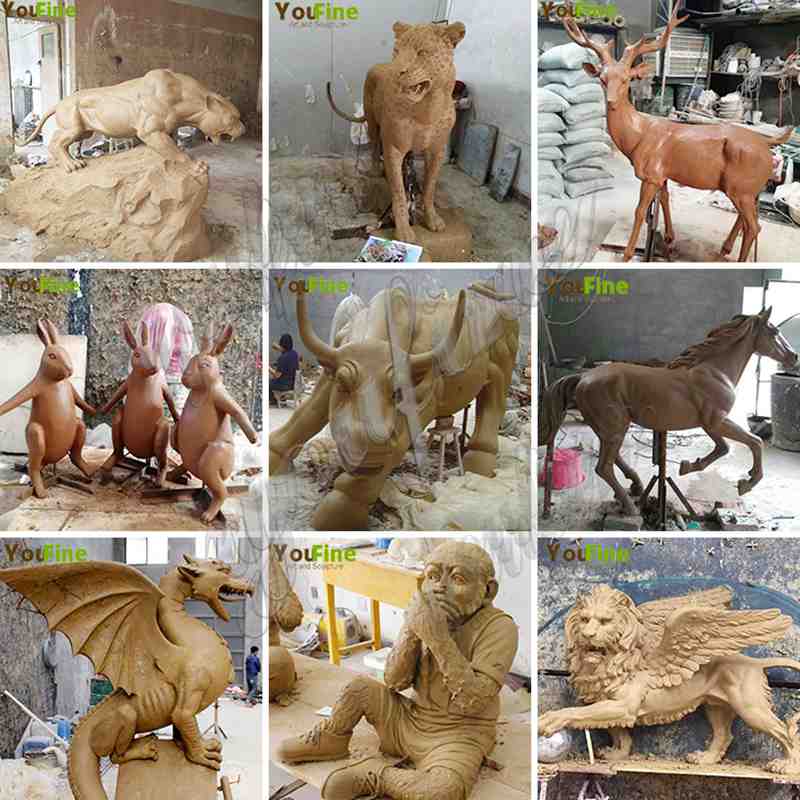 Company Profile
For Large Bronze Eagle Garden Sculpture, we have many designs. You Fine Art Sculpture has a factory specializing in the production of bronze statues. As for the dimensions, we could customize according to customer requirements. We have completed many large indoor and outdoor bronze garden statues, including Western statues, classical statues, children statues, various wildlife statues, water sculptures, and celebrity busts. Our company has its own production plant with more than 30 years of experience in making and exporting sculpture. We have a professional design team and production team to ensure that we provide you with high-quality products.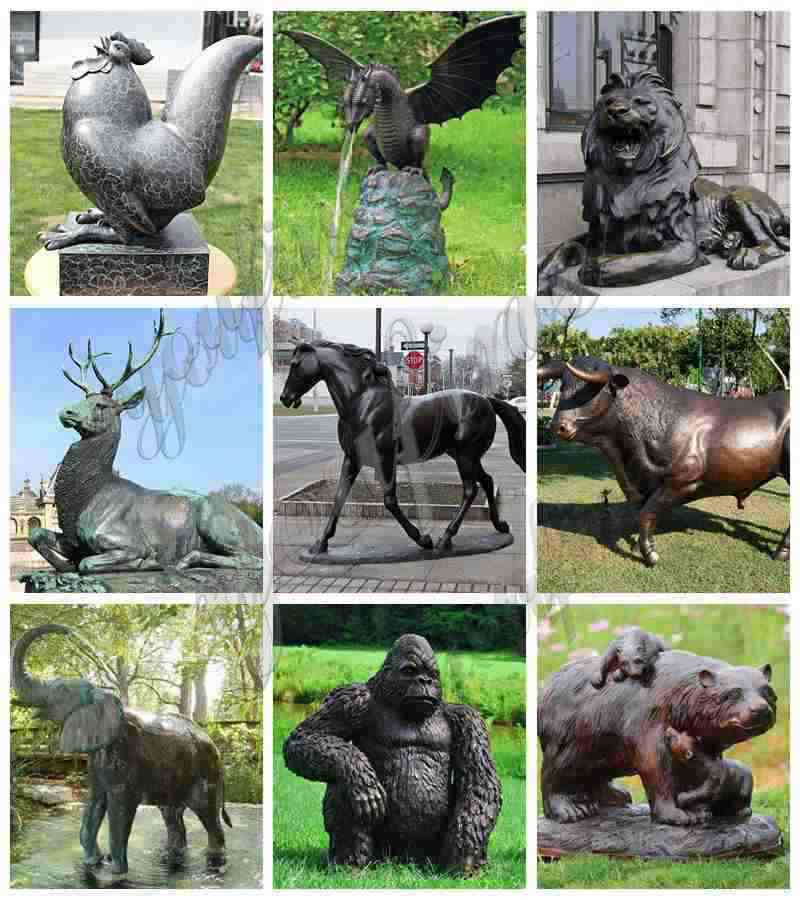 We also have many innovative designs of Outdoor Bronze Eagle Garden Sculpture for you to choose from. What's more, all of our bronze garden sculptures are factory direct, so you could get the best price from us.