Metal Eagle Statue Description:
The YouFine metal eagle statue is cast by experienced artists to achieve a lifelike effect. This black eagle sculpture has a noble aura. YouFine not only casts high-quality feathers, but our artists also express the ferocious spirit of the eagle. We also have many interesting eagle sculptures for you to choose from, each of which demonstrates the spirit of the eagle.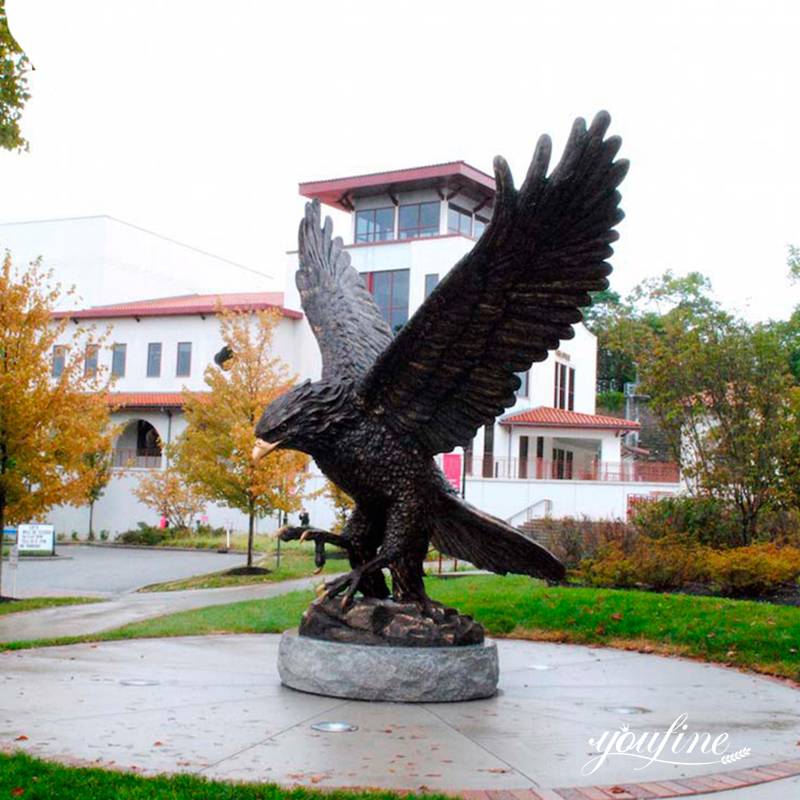 Professional Patina Technique:
YouFine has an excellent coloring artist. This black metal eagle statue uses a chemical coloring method. Therefore, the color of the eagle would become more natural and beautiful over time. YouFine's artists are very good at color grading, so the color of our eagle sculptures could be completely comparable to real eagles. Of course, for each part of the eagle, our artist has made a different color matching according to the actual situation. Especially for the eagle's beak and claws, our colors are exactly like real eagles. People must be very surprised when they see this sculpture.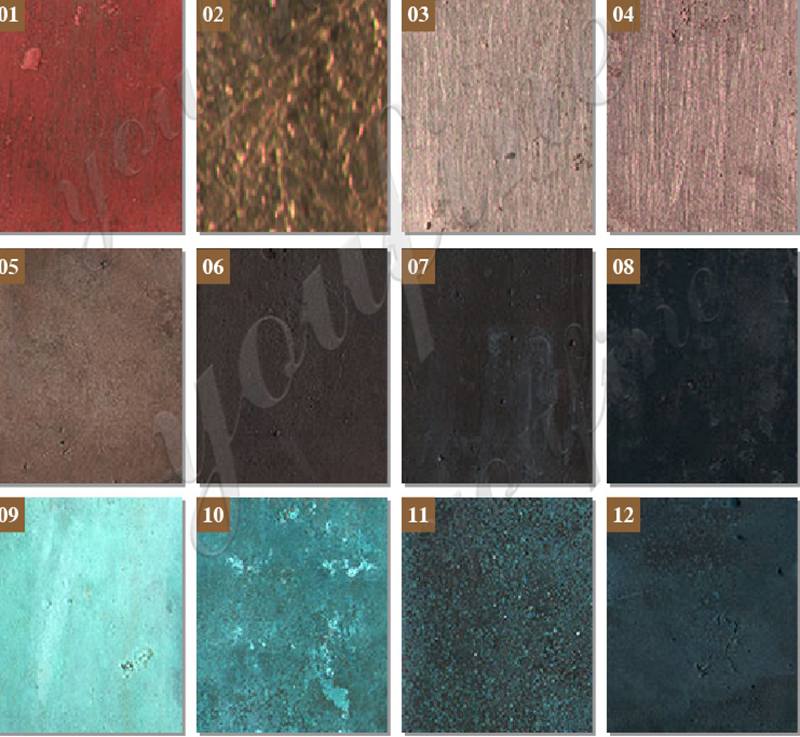 Must-Have a Beautiful Clay Model:
In order to express the three-dimensional shape of the eagle statue, you must have an exquisite clay model. YouFine clay model artists often visit our animal breeding base. In addition, they learned the carving techniques of clay models from an early age.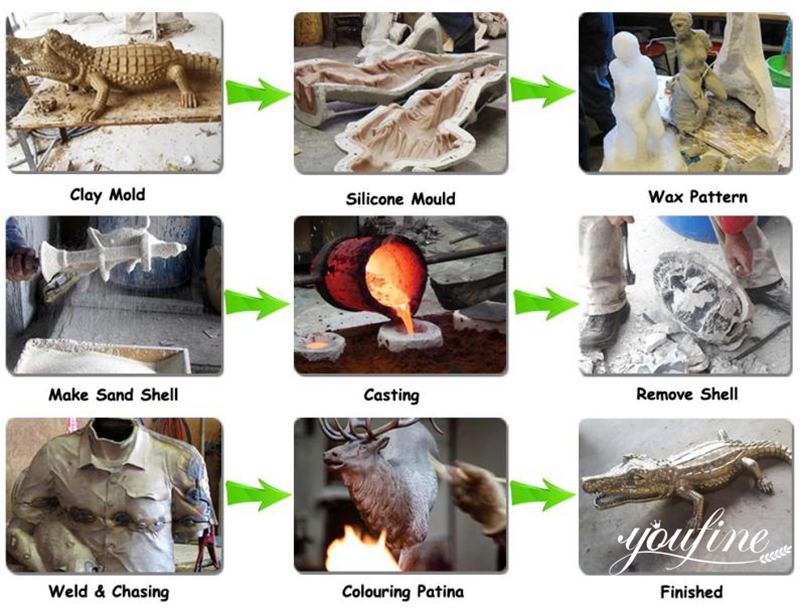 Therefore, the sharp beak of the eagle could also do very well, including the sharp eyes of the eagle. YouFine believes that when you see this sculpture's clay model, you would be very moved. And decided to buy a bronze eagle statue from YouFine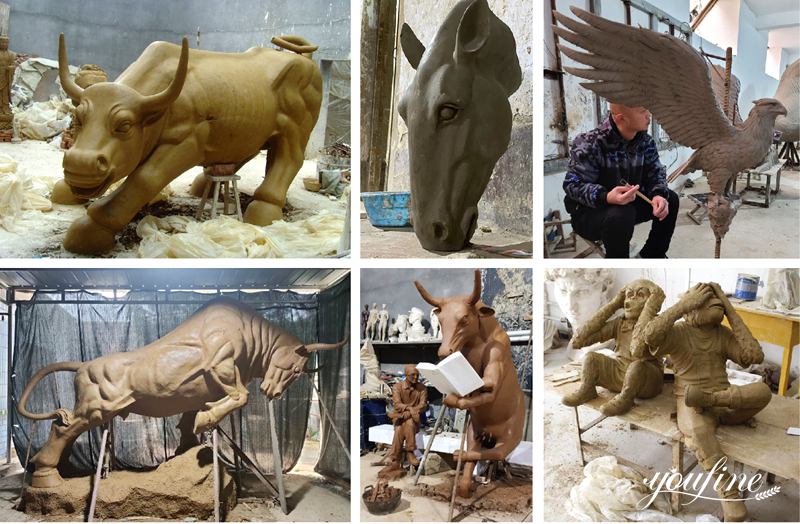 Artists Pursuing Authenticity:
The artists of YouFine are able to completely restore the shape of the bronze eagle statue by 100%. They often search a large number of video and picture materials. Especially our factory also has a dedicated animal breeding base.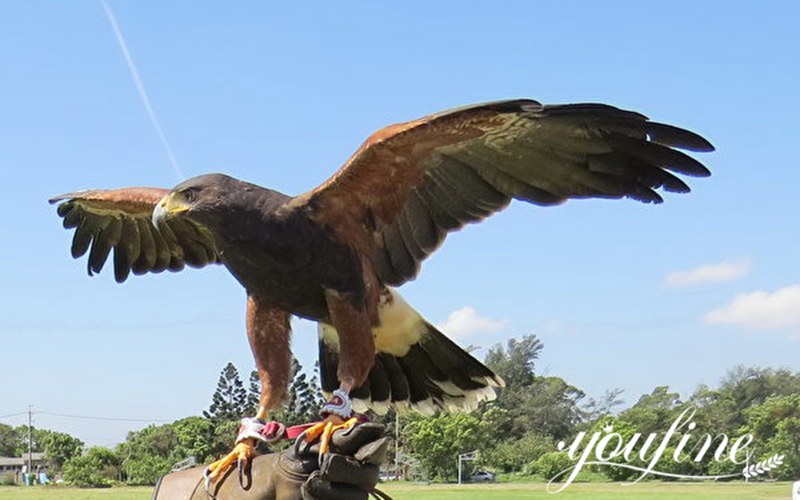 Thus, it is convenient for artists to cast the real living habits and appearance characteristics of animals more realistically.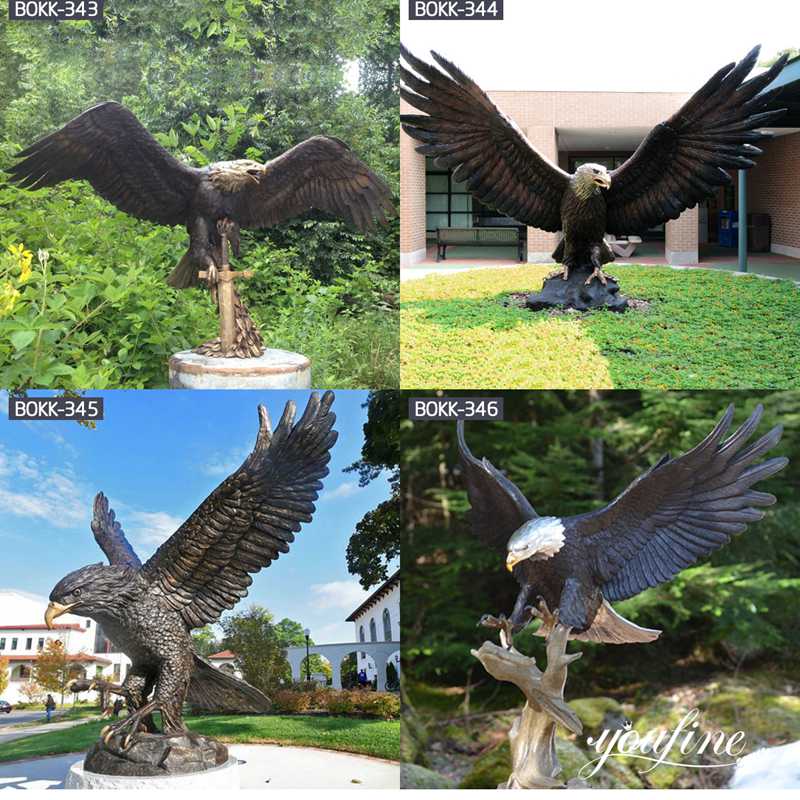 If you are interested in this sculpture, please contact YouFine immediately. We would provide you with more details and preferential prices.