Description of Bronze Eagle Sculpture:
The posture of this bronze outdoor eagle statue flying in the mountains is so handsome. And, the wings of the bronze eagle sculpture are so real. Moreover, each feather is three-dimensional and structured. Also, you could see that the eagle's eyes are very sharp. Of course, the color of the bronze sculpture is also very natural. Moreover, the layering of colors is very clear. There is no doubt that this sculpture is the most worthy of your bronze outdoor eagle statue.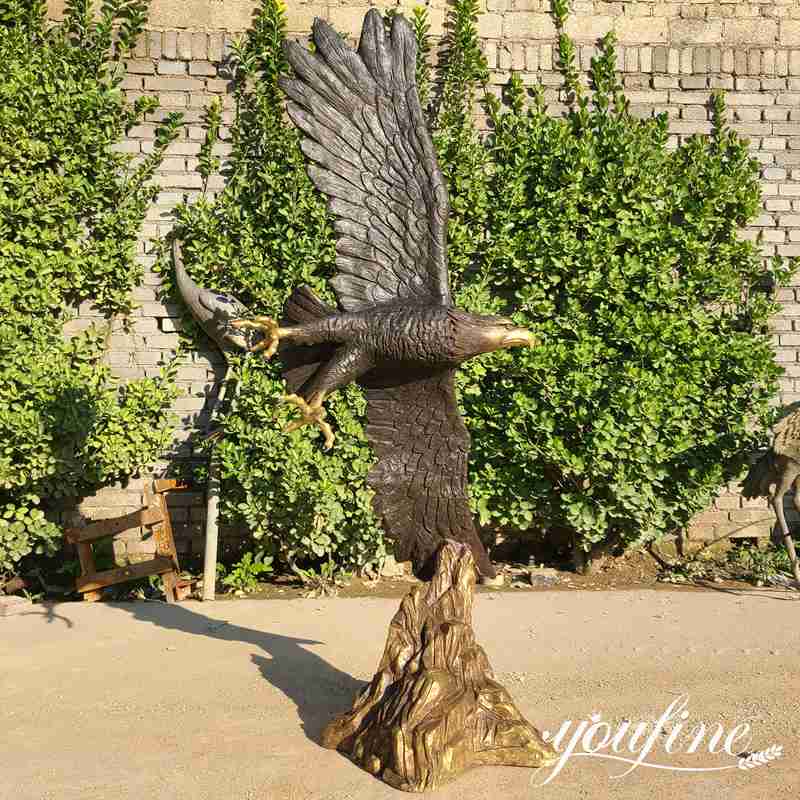 Professional Chemical Coloring Method:
The designers of the YouFine factory used chemical paints to color the bronze eagle flying sculpture. Doing this ensures that the color of the bronze sculpture tends to be more natural. In particular, the artists at YouFine did a great job of color grading. Artists then adjust different colors according to different customer needs. In addition, please believe that the bronze eagle sculpture from the YouFine factory is your most worthy collection of art.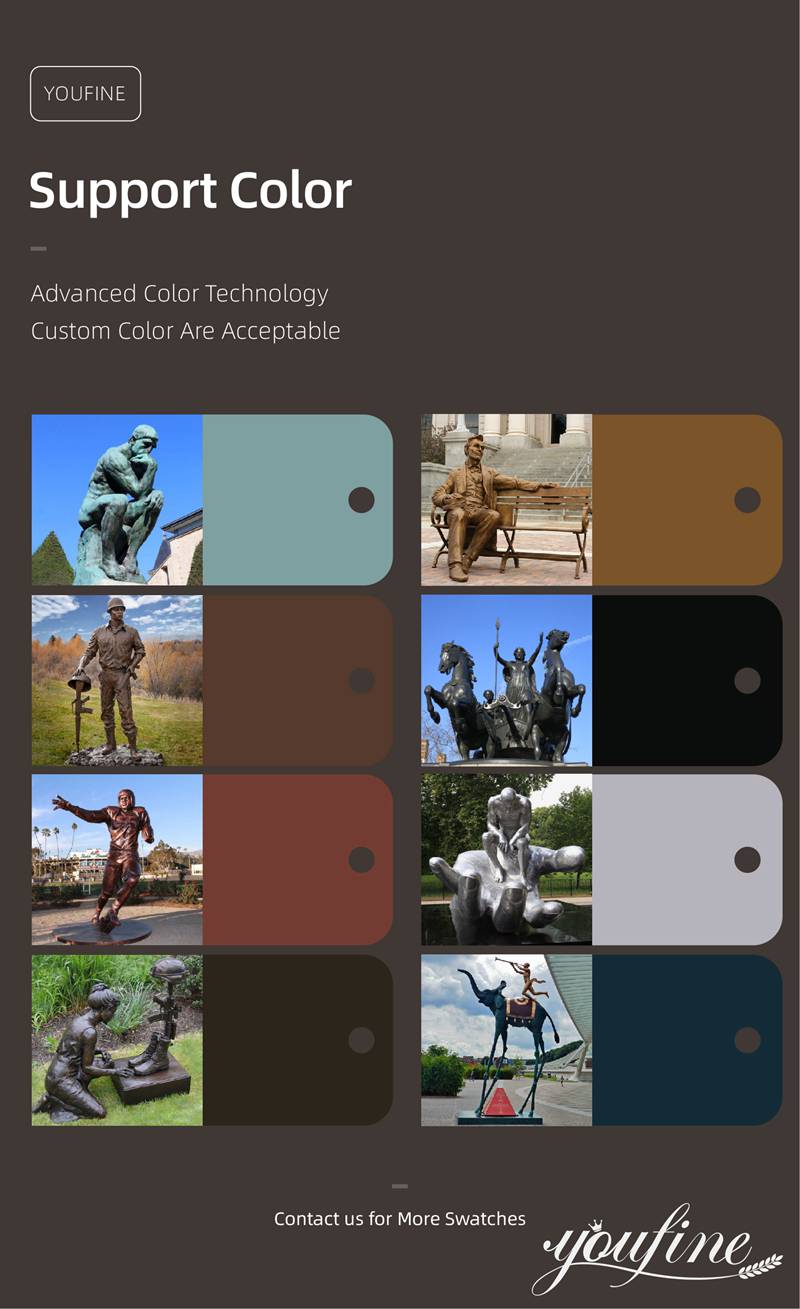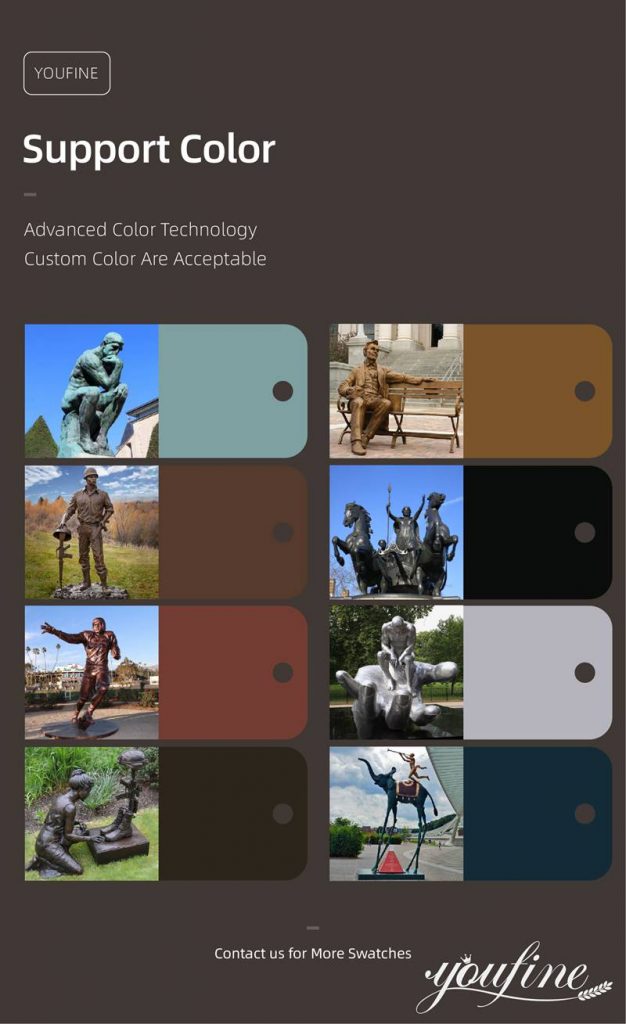 YouFine Has Rich Experience:
YouFine's factory has exported a large number of bronze eagle sculptures for more than 40 years. We currently have extensive experience in foreign trade, which is beyond doubt. In addition, we have dedicated packing and shipping personnel. So, our packaging is very safe. First, we wrapped the entire body of the statue with soft foam. On the outside of the sculpture, we used 3 cm long wooden crates to hold the statue in place. Finally, when it comes to the contact between the figurine and the wooden crate, we did more with soft foam. Without a doubt, you would get a life-size eagle statue.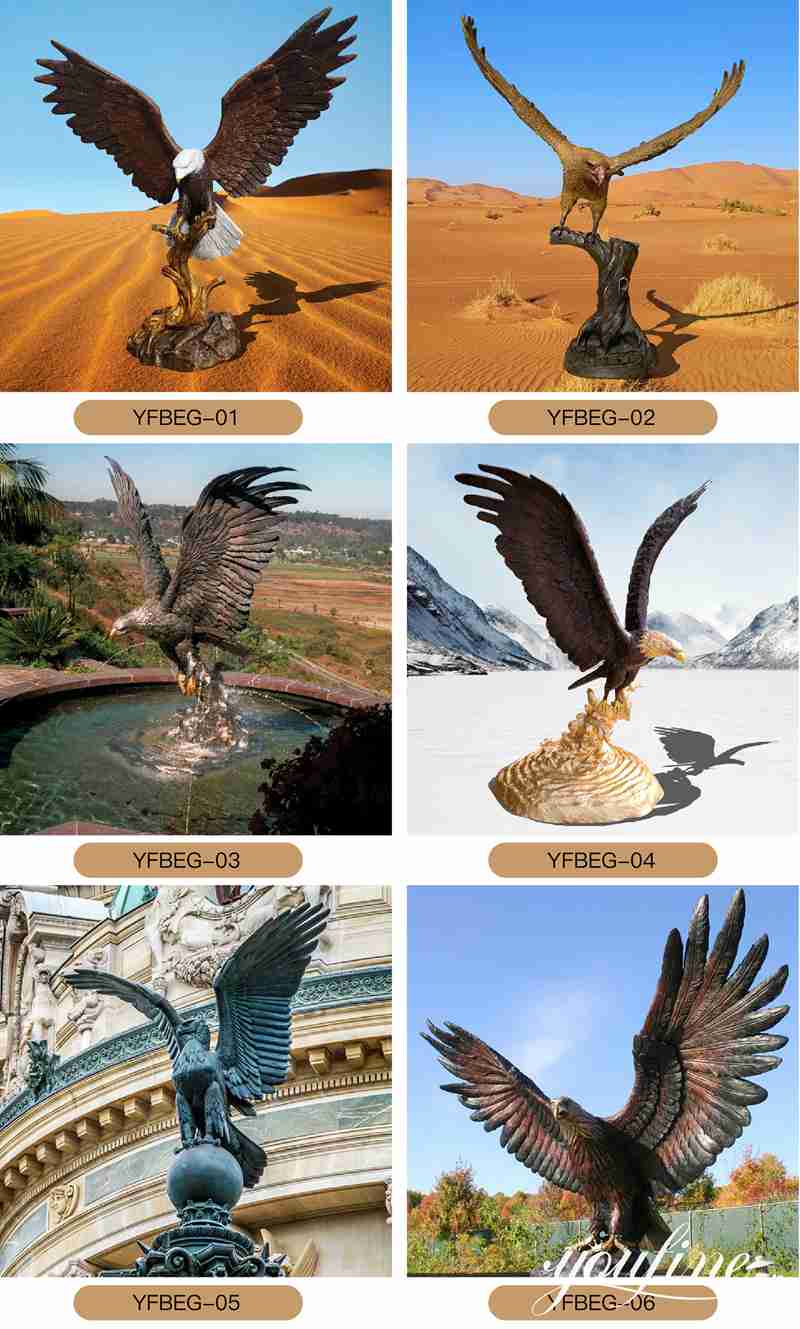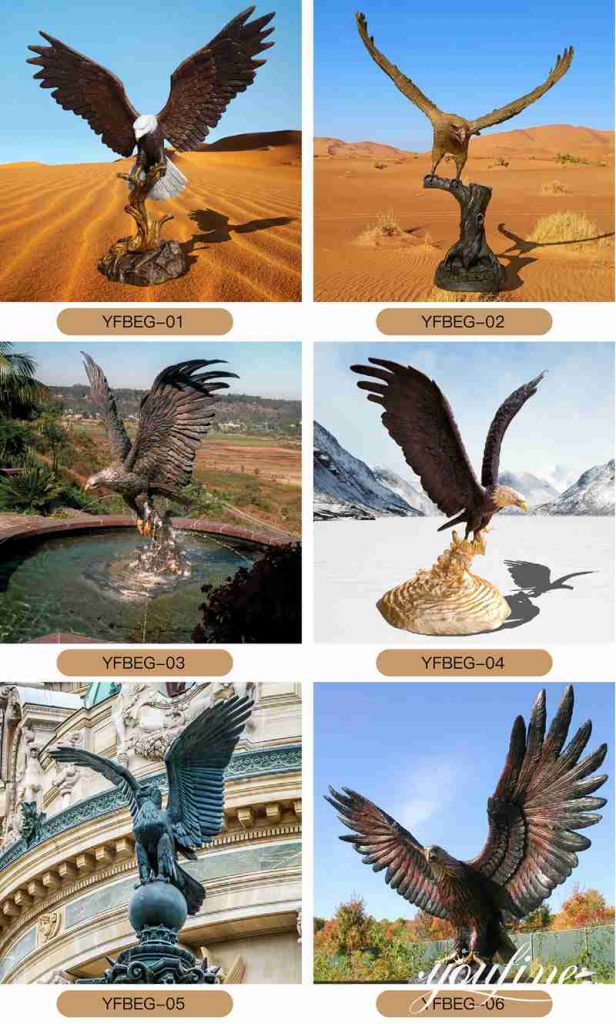 Get a Lot of Praise from Customers:
YouFine is a factory specializing in the engraving of bronze castings. YouFine's sculptures have been sold to Canada, the UK, Indonesia, France, Russia, Cyprus, Greece, Saudi Arabia, Panama, and Nicaragua. Because of YouFine's excellent casting and meticulous service. Our bronze eagle sculptures are favored by customers and have received unanimous praise from customers.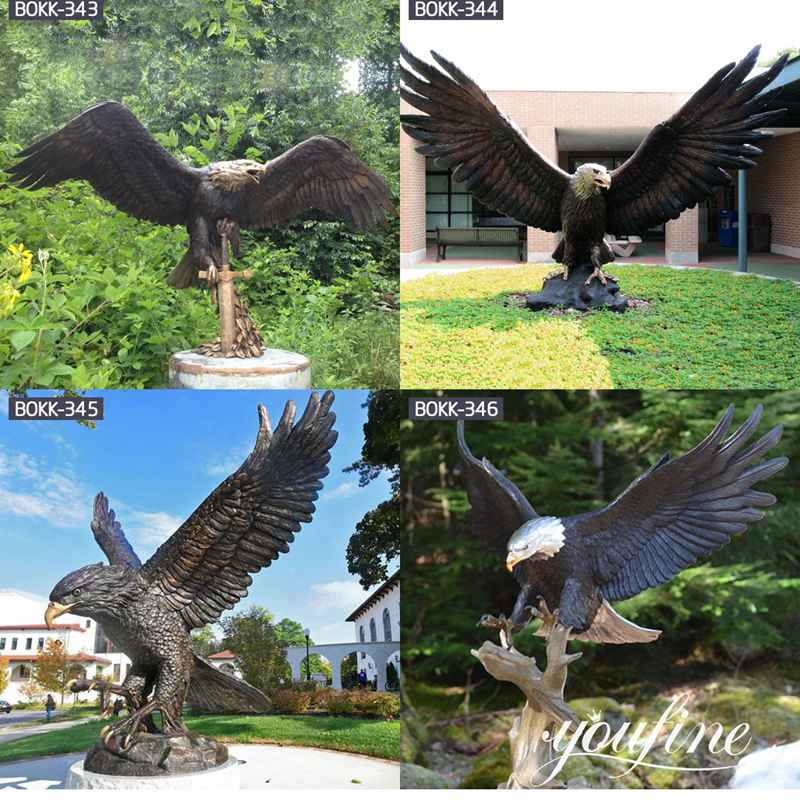 The YouFine factory could perfectly complete a large bronze outdoor eagle statue project. In fact, we have participated in many large-scale bronze sculpture projects. We get a lot of positive reviews from our customers. If you would like to have more cooperation with YouFine, you could always contact YouFine.