1. Flying bronze eagle statue details:

The eagle opened his a pair of large wings, flew in the air and found his prey. His eyes focused on his prey, and his paws were always ready to catch his prey. Our flying bronze eagle statue vividly depicts the eagle that has been hunting for his food. Whether it is the lines on his wings or the eyes and claws are perfectly made.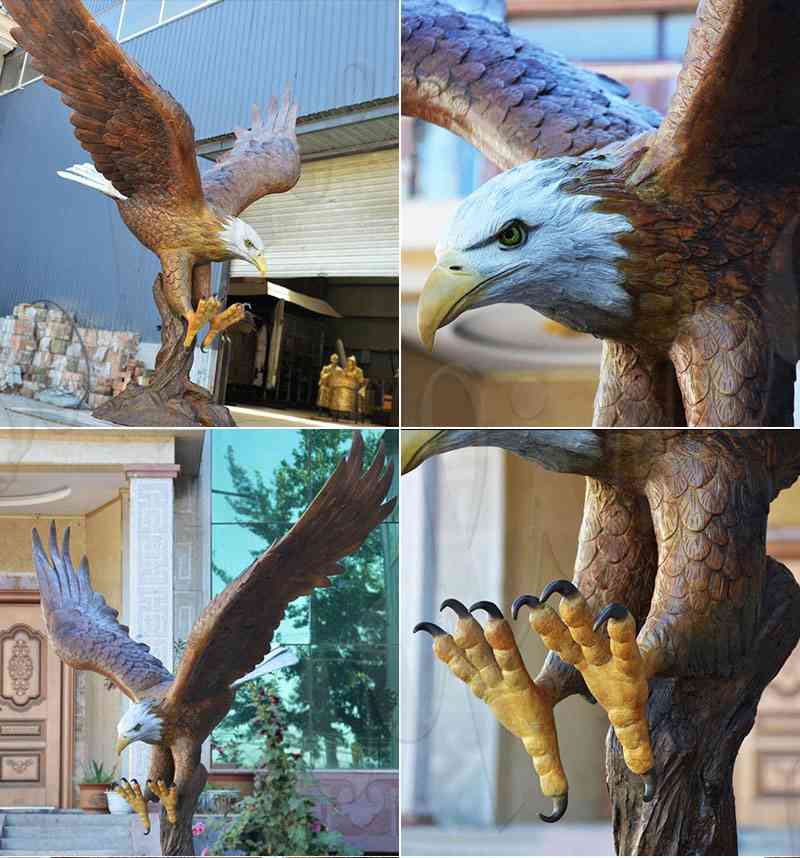 2. The symbolic meaning of the eagle:
The eagle symbolizes strength, elegance, freedom, perseverance, majesty and strength. The transformation of the eagle is a spirit, a spirit of courage and perseverance. In fact, the eagle not only symbolizes freedom, strength, bravery and victory, I think the most inspiration for them is their eyes. Find and discover prey from the sky, then swoop at the fastest speed to solve the prey in the two claws. Eagles are also popular animals in many countries, such as the United States and the Philippines use the eagle as the national bird. The flags of many countries also use the eagle as a symbol.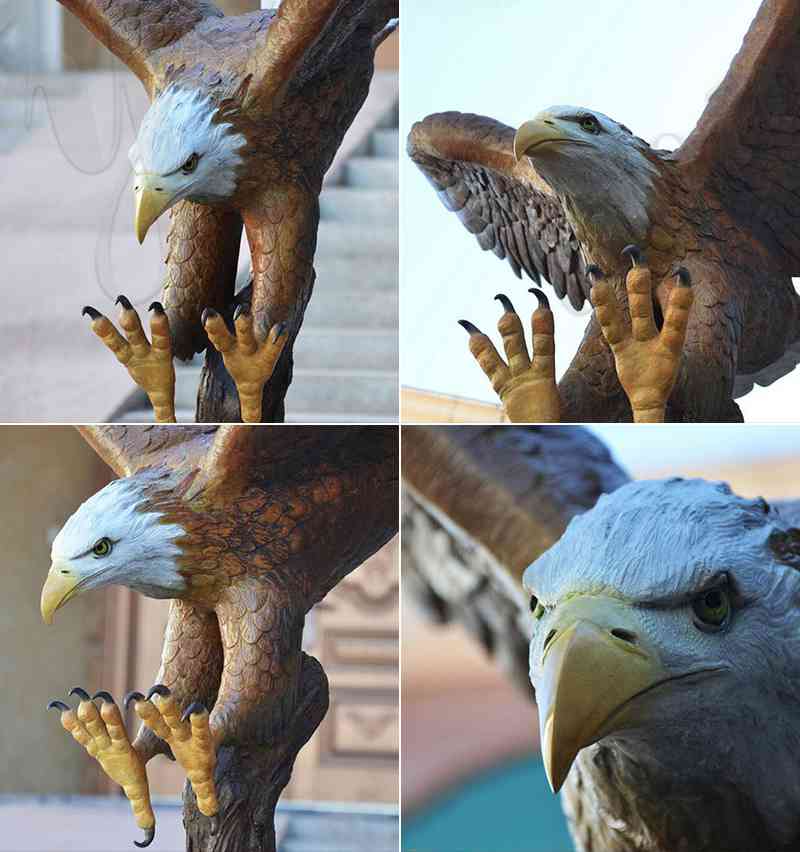 3.What we could make about bronze eagle statues?
Firstly, our flying bronze eagle sculptures use traditional and ancient lost wax process. What makes this casting process unique is that it could give extraordinary detail to any sculptures.
Secondly, we have excellent clay mold craftsmen who have been engaged in the production of various clay molds all the year round and have rich production experience to ensure the most vivid 1:1 clay mud model for our sculptures.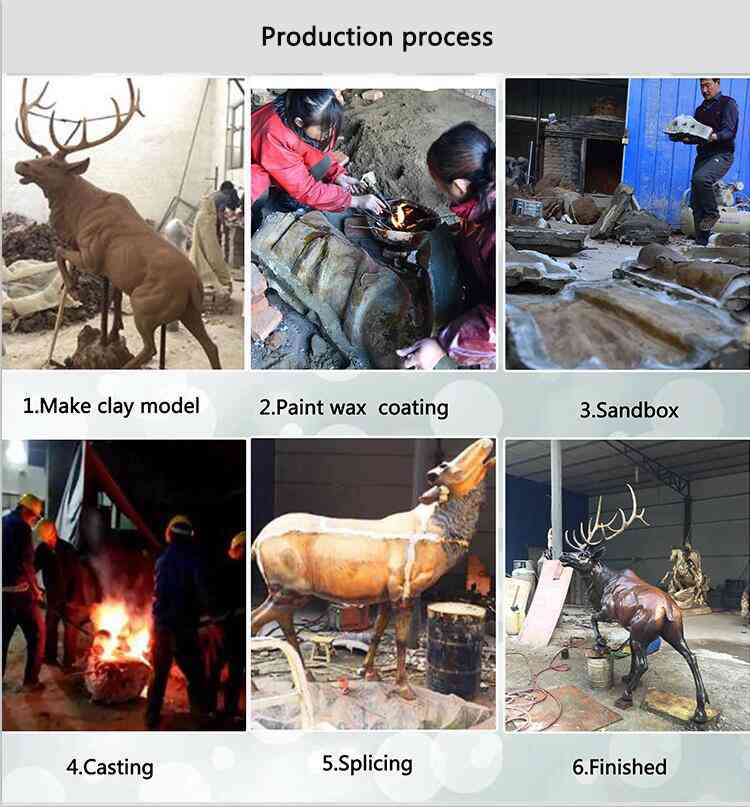 Third, our bronze carving craftsmen began to learn the production of bronze sculptures from a young age, specializing in the production of various animal sculptures for many years. The details of all the bronze sculptures are handmade by our craftsmen.
Finally, we also have the professional coloring master, all our sculptures could be colored according to your requirements. And our sculptures would be rust-proofed after the coloring is completed.
4. More designs of brozne eagle statues:
Here at You Fine Bronze Foundry, you could find a series of bronze animal sculptures, such as bronze horse sculpture, bronze deer sculpture, bronze lion sculpture, bronze bull sculpture. Bronze leopard sculpture, bronze eagle sculpture, bronze dog sculpture and so on. At the same time, we also accept custom sculptures, both in size and design.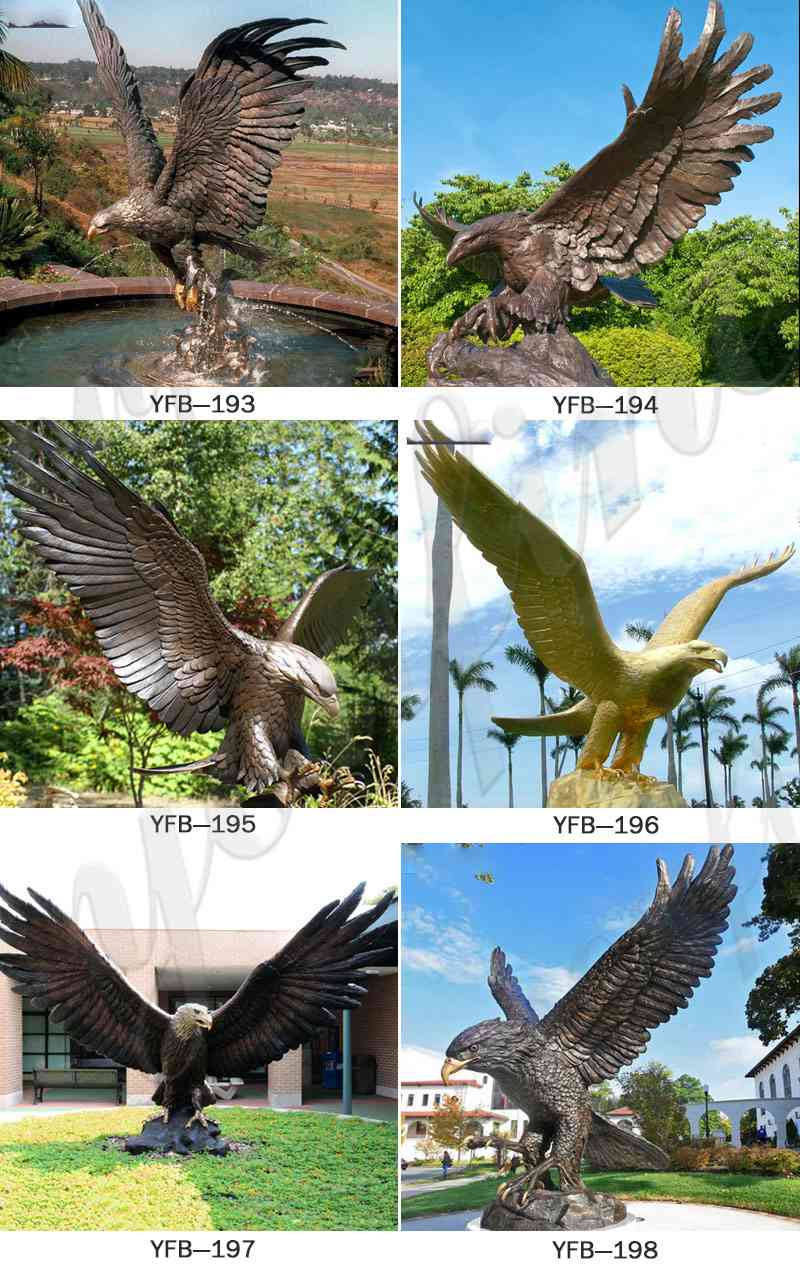 Only a few products are displayed on our website now. If you would like to ask for more information, please feel free to contact us.