Eagle Statue Outdoor Introducing:
YouFine eagle statue is great for decorating outdoor locations. We cast this lifelike metal eagle statue using the traditional lost wax method. We could see this image depicting an eagle bringing food to its own child. He held a small golden fish in his claws. Such events abound in nature. Of course, the same is true of us humans, our parents fed us when we were young. This bronze eagle sculpture could be placed in parks and outdoor venues.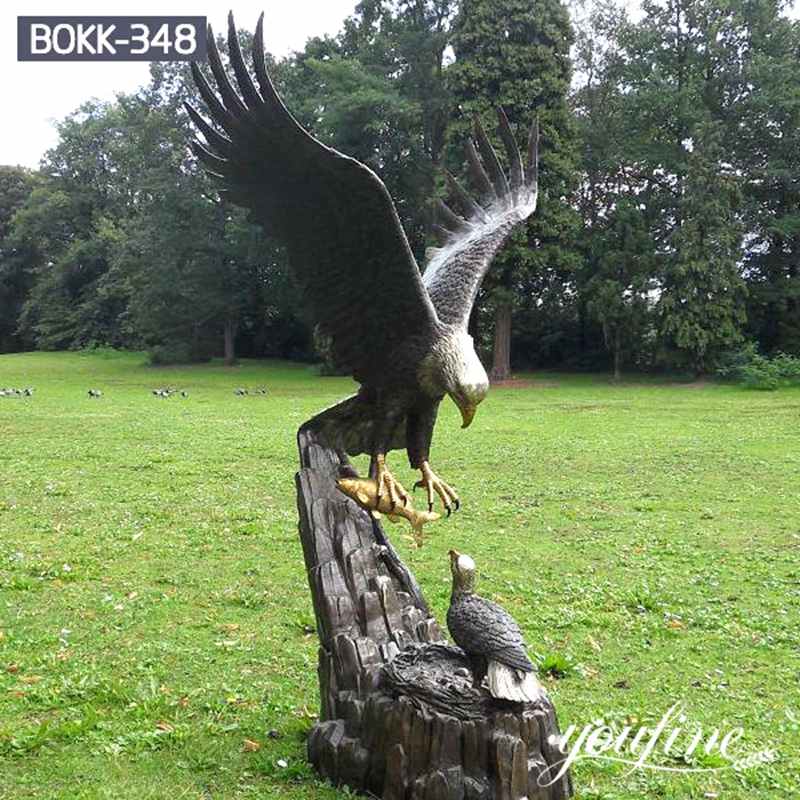 Exquisite Casting Details:
YouFine has very professional casting technology. Especially our artists are very good at casting animal sculptures. They often study and cast eagle sculptures. And, our artists cast this bronze eagle sculpture using the traditional lost wax method. This method has been around for 3000 years and our artists have fully mastered all the technical details through generations. As you could clearly see, the details of this sculpture are exquisite. Especially the eagle's feather color, YouFine artists use the chemical coloring method. Therefore, the color of our outdoor bronze eagle statue would be more and more natural.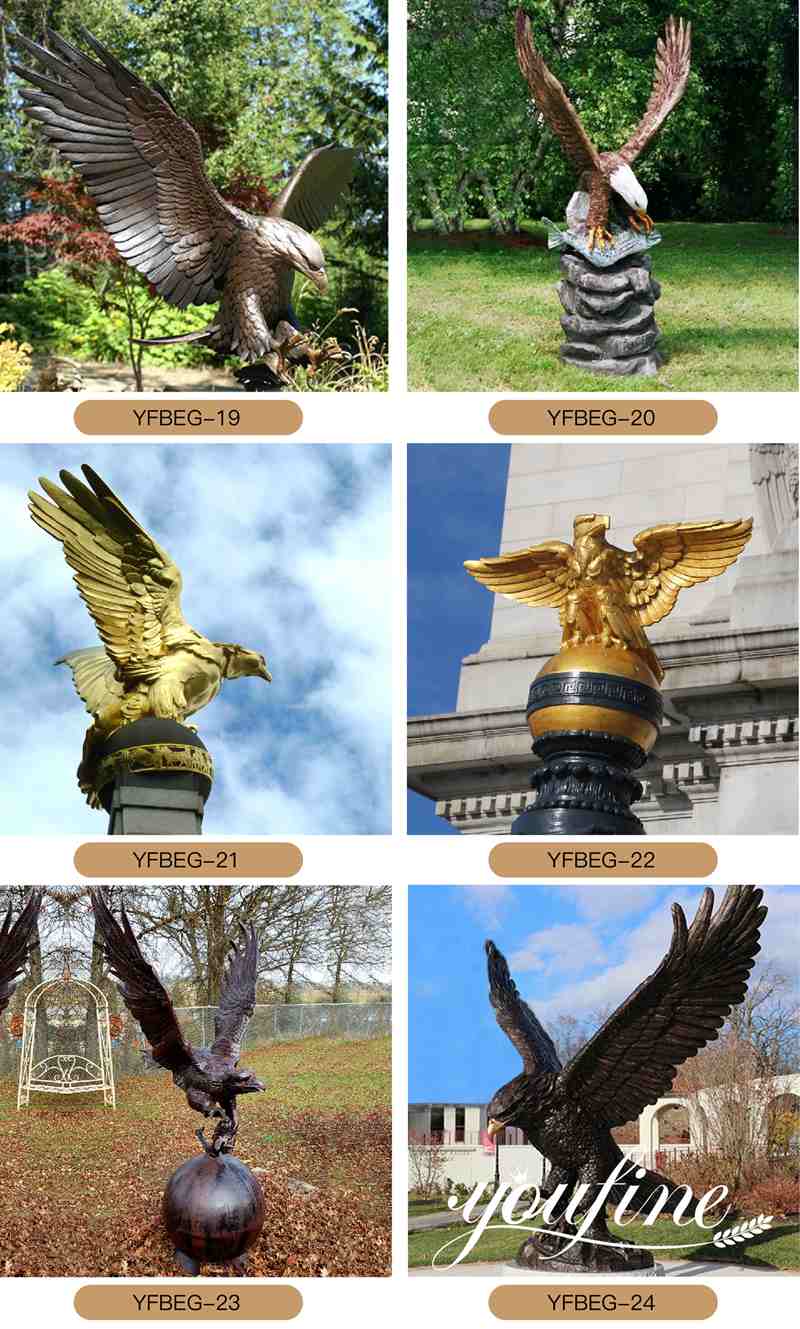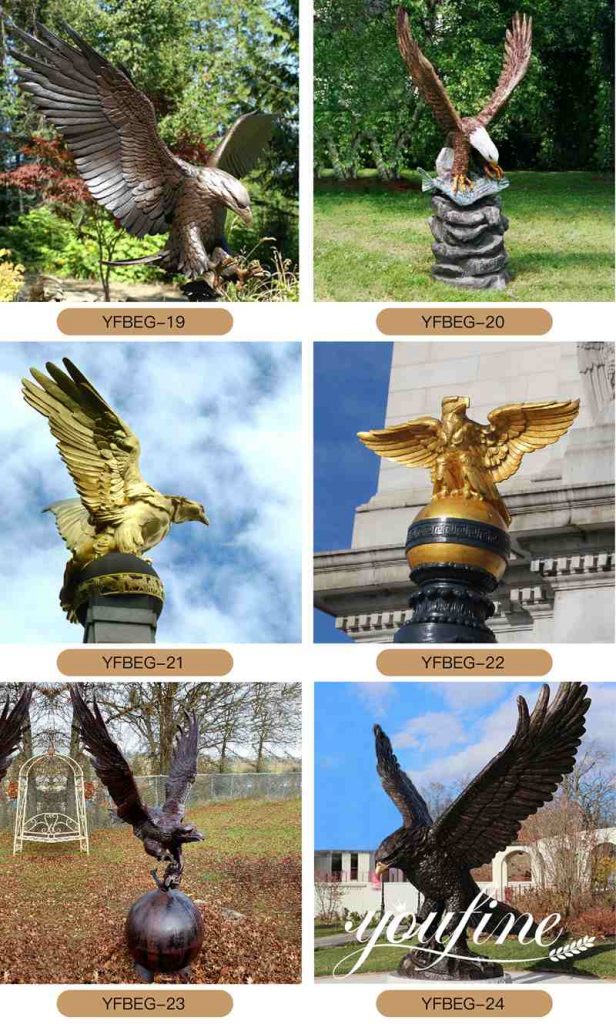 More Decorative Locations:
YouFine as a bronze statue exporter for 39 years, we have many different types of garden eagle statues. Of course, our bronze eagle sculptures are able to decorate different positions. First, you could place the sculpture in the park. In nature, people could admire this mighty eagle sculpture up close. Secondly, many people choose to place this sculpture on the roof. We all know that eagles are very brave birds and could see very far. Then this sculpture could both decorate the house and bless the family. If you want to cast more other bronze sculptures, we could also meet your needs.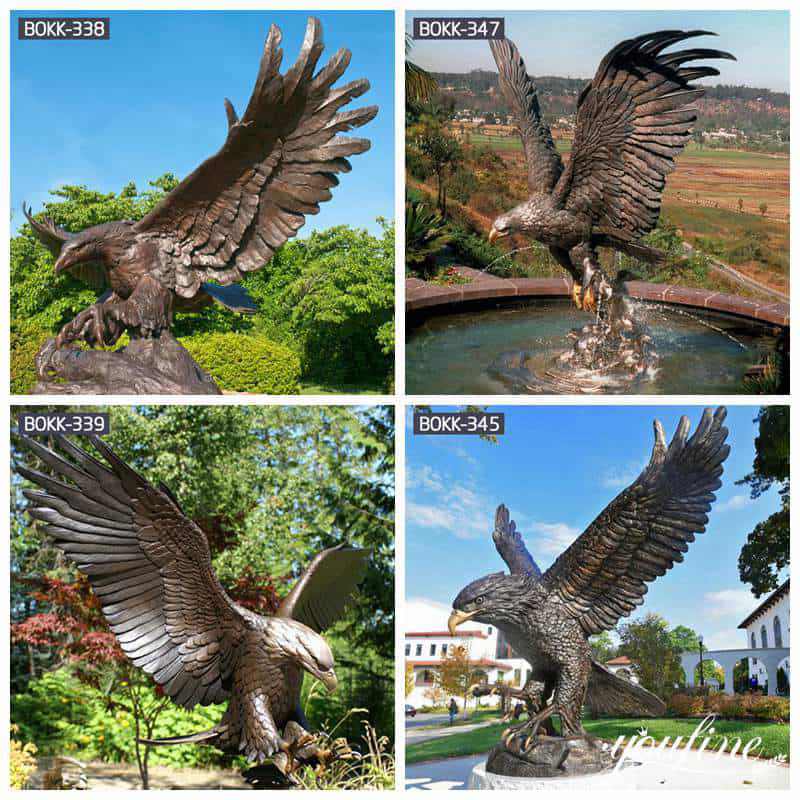 Professional Clay Models:
For life-size bronze animals like this, YouFine artists sculpted a 1:1 scale clay model. And, when sculpting clay models, our artists modify the details according to the client's request. So we could guarantee YouFine's eagle sculpture must be very beautiful. After completing the clay model, our artist would make the exact same plaster model. Then according to this high-scale restoration of the eagle sculpture, our artists welded the various parts of the eagle sculpture. Finally, our artist would weld, sand, and polish and you would have a perfect animal eagle sculpture.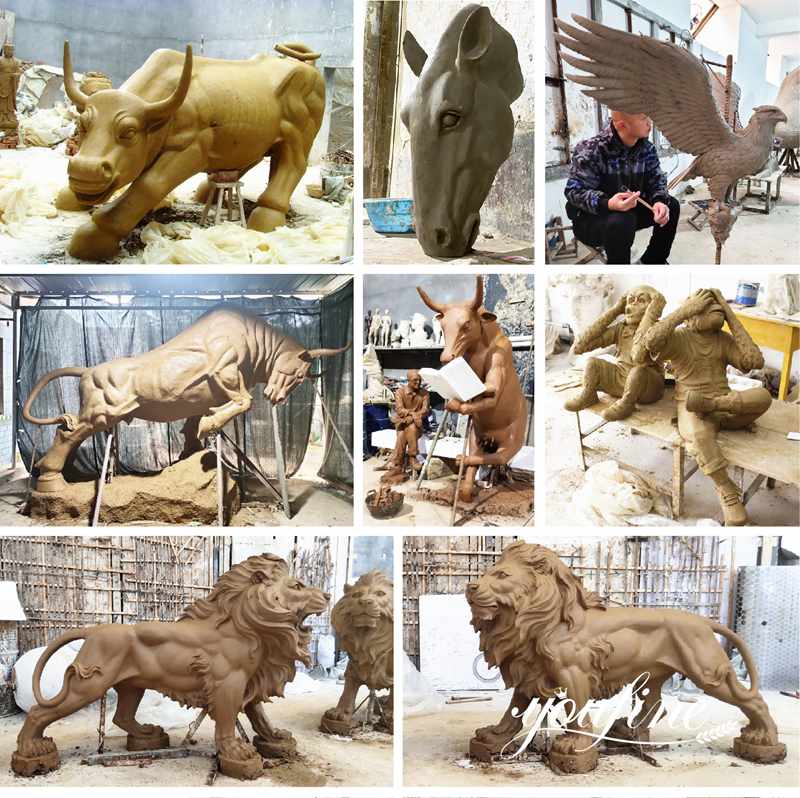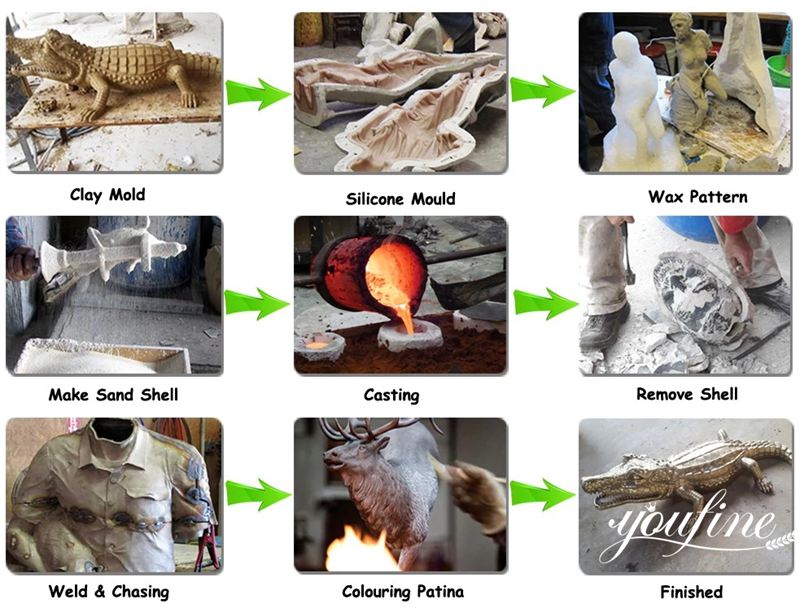 YouFine artists pay great attention to animal shapes and structural aesthetics. Our sculptures are not only decorative but also practical and collectible. Please contact YouFine now, our eagle statue would bring you a wonderful life experience.