Bronze Eagle Statue Detail:
A very large winged bronze eagle statue with beautiful and charming wings, it could be placed in any outdoor space. For example, in a large garden, manor, or zoo. Such realistic animal sculptures could definitely make your outdoor space more beautiful. As carnivorous animals, eagles capture small animals such as mice, snakes, hares, or birds. This shocking sculpture fully displays all his characteristics.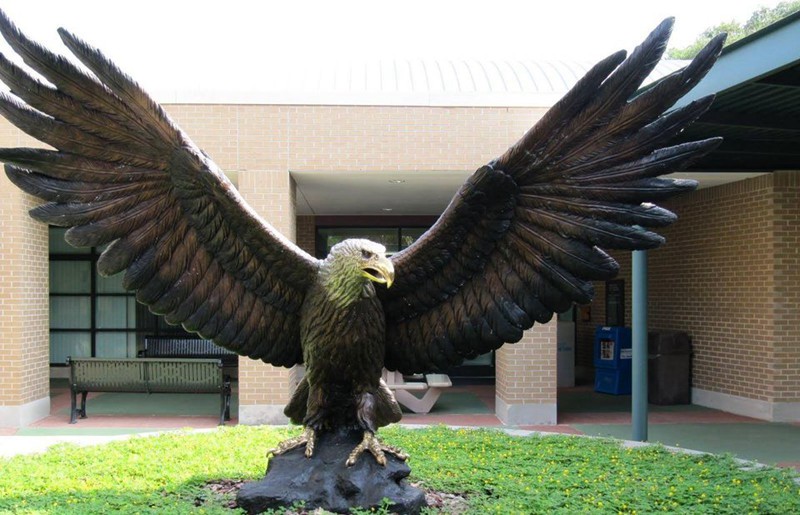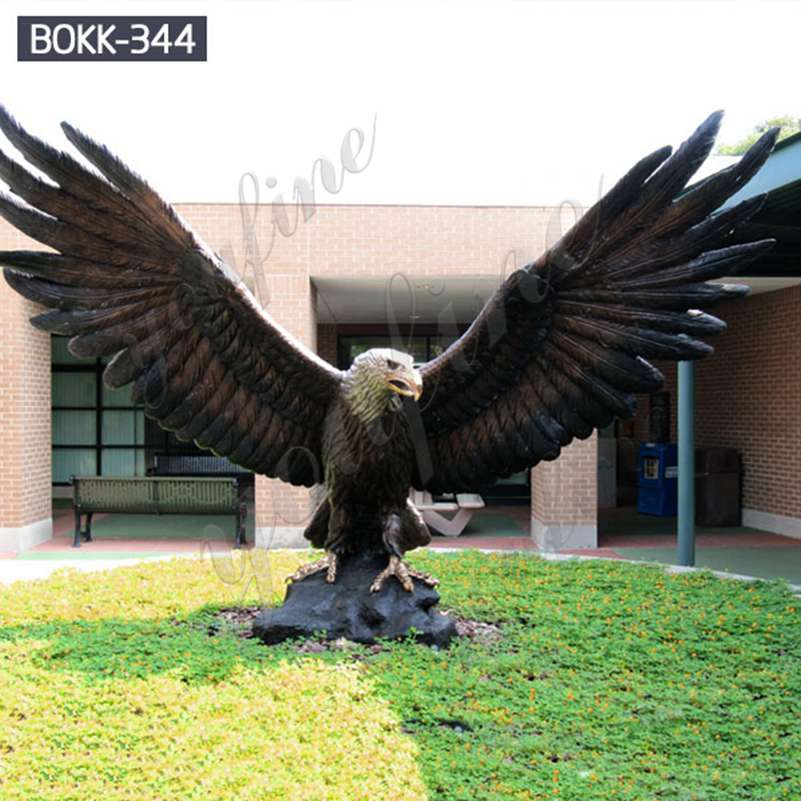 Why Do People Love the Eagles Very Much?
The eagle is the tyrant among birds and the master of the sky. And the eagle has a tenacious spirit, an unyielding spirit, and a persevering spirit. The eagle also has the perseverance to not give up until it reaches its goal, the perseverance to not give in to all difficulties. And the determination to change its body. Therefore, people admire the eagle. Therefore, the winged bronze eagle statue is one of the more common bronze animal sculptures.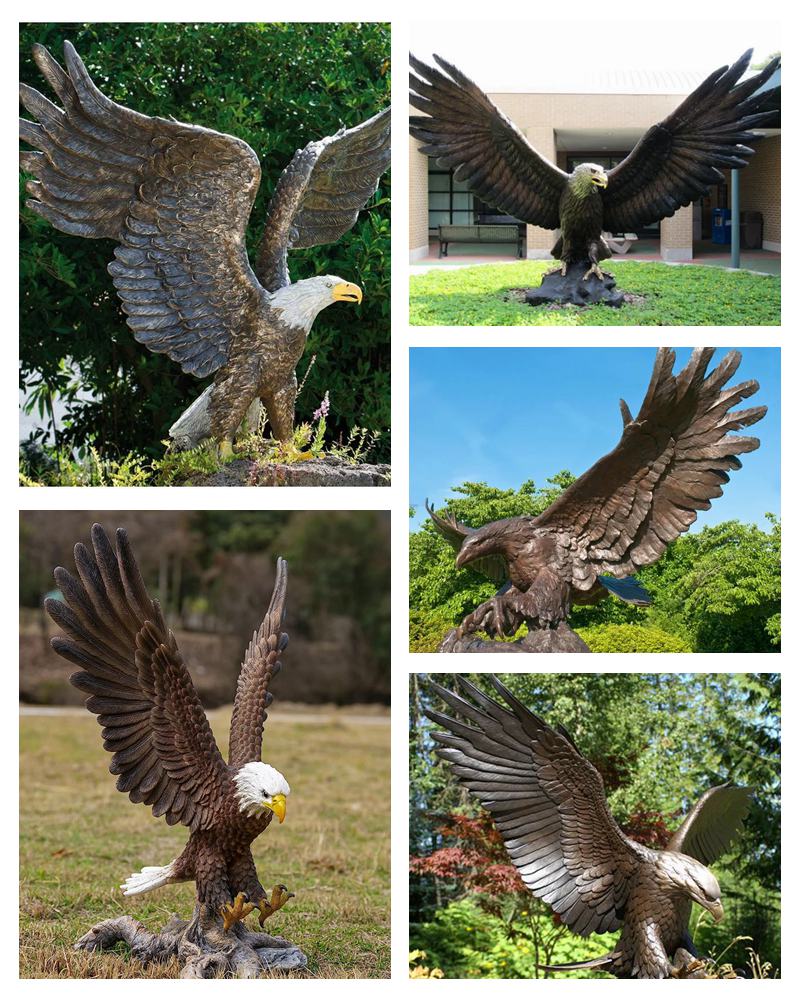 We have professional bronze craftsmen who could make such a realistic winged bronze eagle statue. Our professional bronze masters have rich experience in sculpture making. They are engaged in the production of bronze sculptures all year round. Therefore, they could master the skill and craft of sculpture making. The wings and feathers of the eagle could be made very realistic including his body.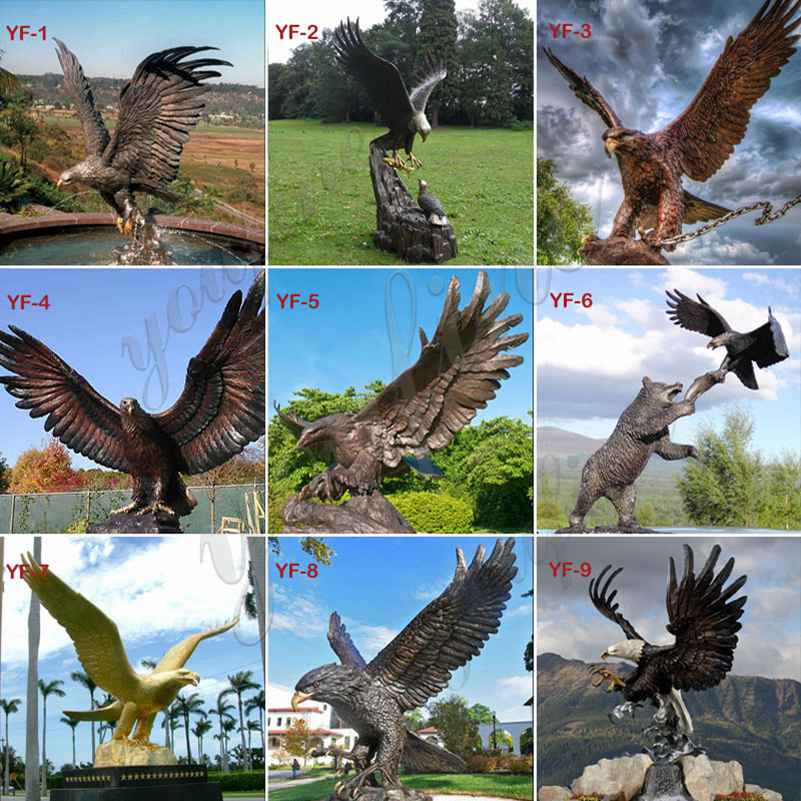 More Designs of Bronze Statues:
If you are looking for life-size bronze animal statues and sculptures, you can always browse our website to view them. We specialize in the production of bronze statues and animal sculptures. And we can provide you with various animal statues. For example, bronze horse sculpture, bronze eagle sculpture, bronze deer sculpture, and bronze bear sculpture. And bronze elephant statues, bronze deer sculptures, bronze tiger sculptures, bronze dog sculptures, and so on.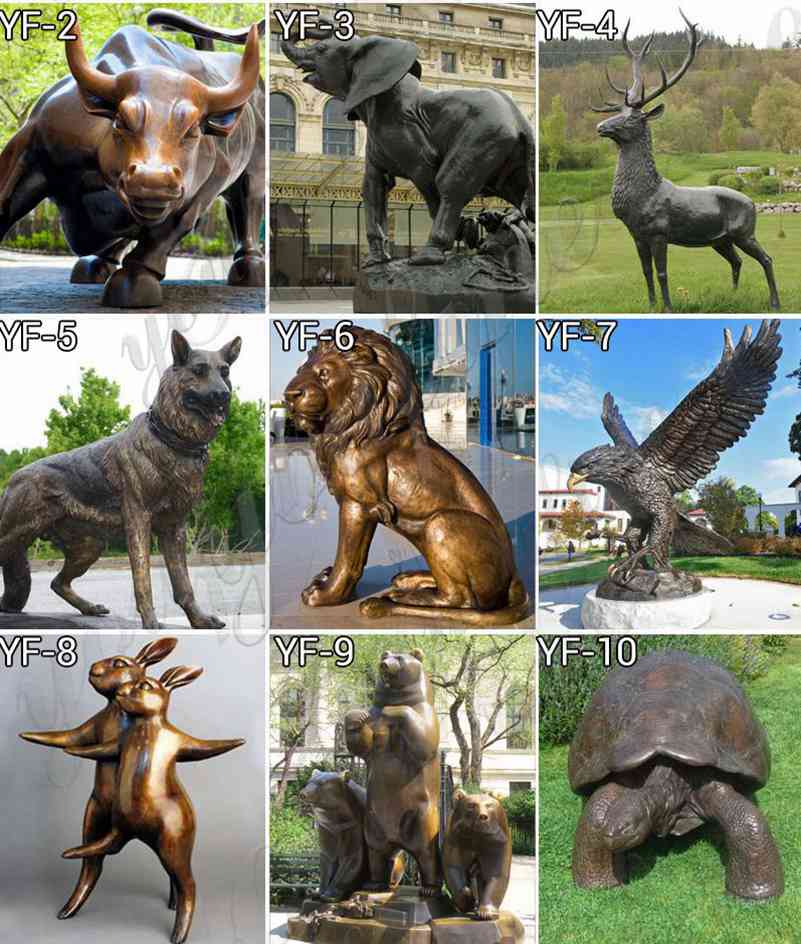 Our outdoor bronze eagle sculpture is the favorite of any animal enthusiast. If you want to get this charming eagle sculpture or any other beautiful bronze animal sculpture. Please feel free to contact us and we would get back to you in the shortest possible time.