Outdoor Bronze Eagle Statue Details:
Such an exquisite and realistic outdoor bronze eagle statue design. The statue is life-size. Therefore, it can make a great contribution to the home, ranch, farm, resort, hotel, shopping center, or any space that needs bronze statue decoration. Because of the charming features of this eagle statue, it must be very popular and attract your attention.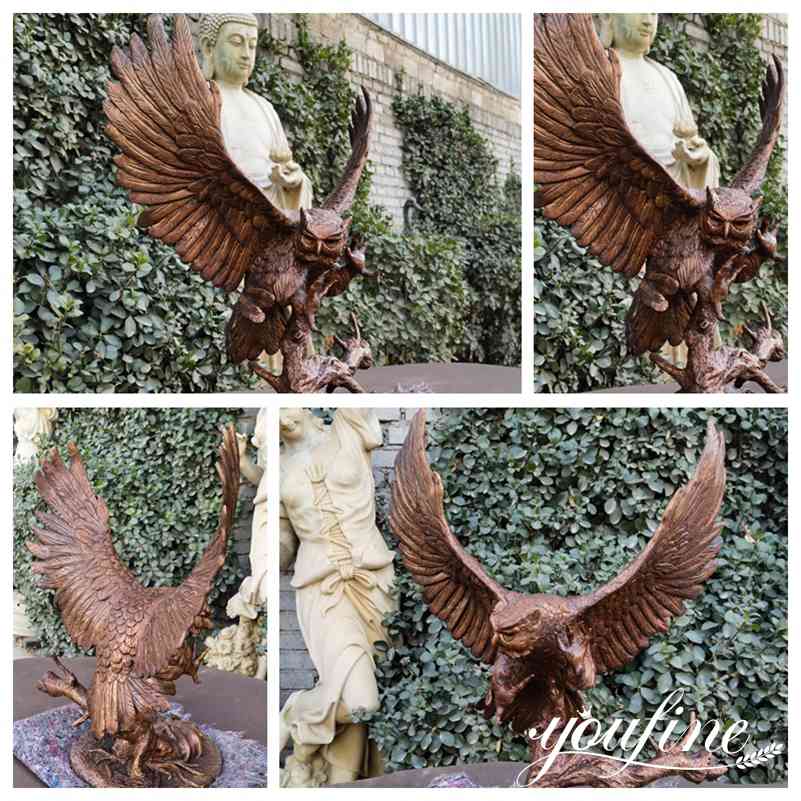 Produced By Top Artists:
Our outdoor bronze eagle statue will be made by our top clay mold masters and carving artists. So, you can clearly see that our statue is full of details. Every piece of the eagle's wings is carefully carved. And the lines and details of the feathers are so vivid. There are also eagle eyes, very energetic and powerful. In addition, the other details of the entire statue are also very lifelike. As if a real eagle is displayed in front of us.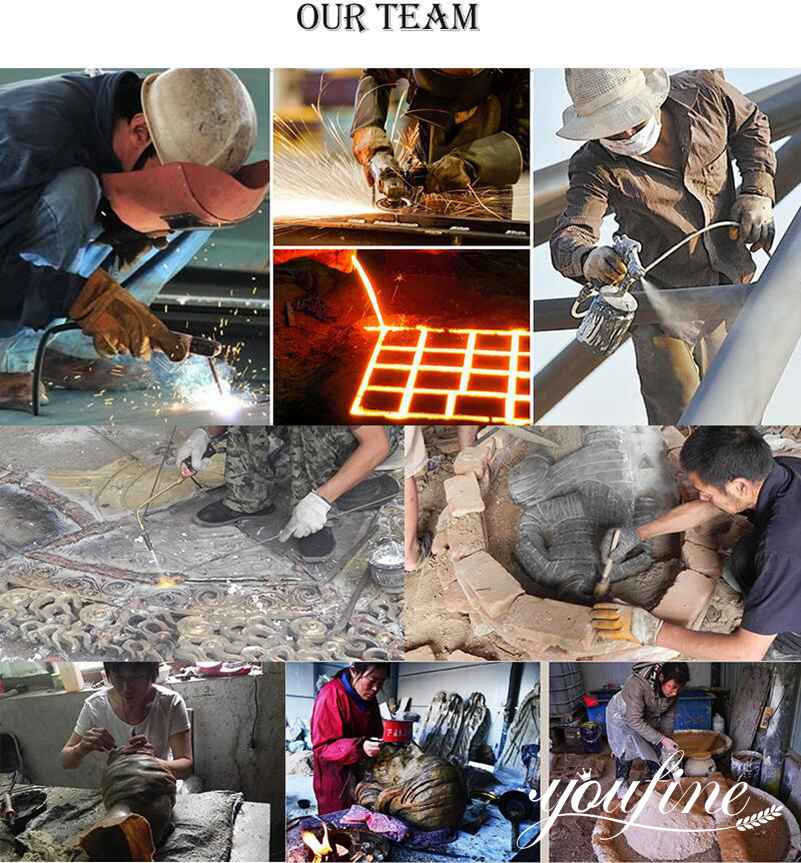 Why Do People Like Eagle Statues?
The eagle is very popular in Western culture, and the eagle is used as a symbol of the national emblem. Because, in Western culture, the eagle is the king of birds, the name of the divine bird, and the symbol of heroes. The fierce struggle for self-improvement is the spiritual essence of the eagle. The eagle's spirit is not made by accident but made through hardships. Therefore, people like to place the eagle as an ornament in their home, office, or any outdoor space.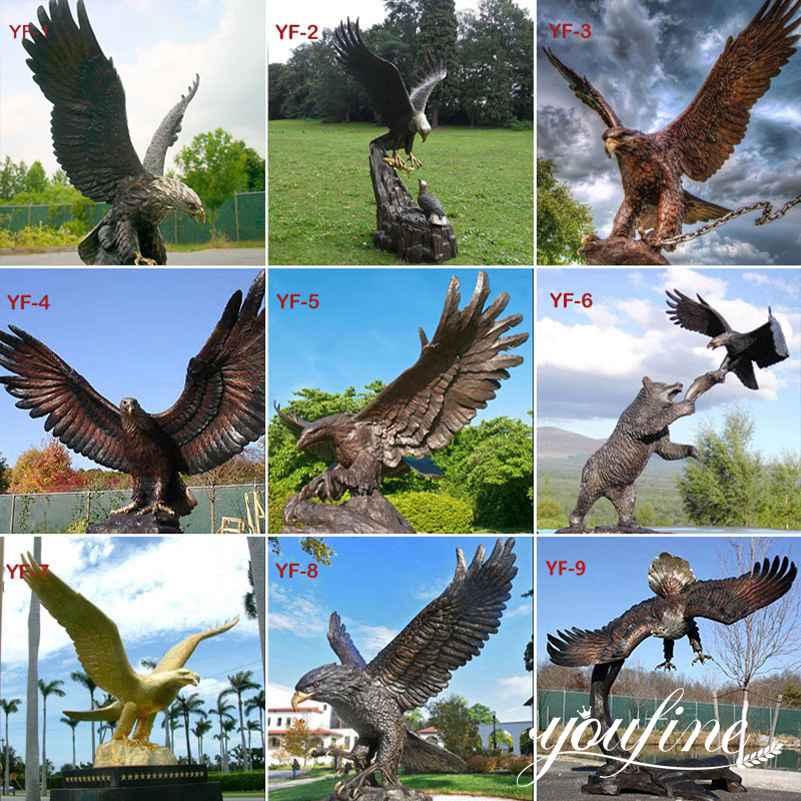 YouFine Has More Eagle Designs:
Here at YouFine Bronze Gallery, we will provide you with the world's largest selection of bronze eagle statue designs. For example, goshawk, sparrowhawk, bald eagle, Argentine giant eagle, and so on. At the same time, we also have a variety of eagle sculpture clay models that can be used by customers for free. In this way, you can save the cost of a clay model. Of course, YouFine can also accept custom sizes and designs to meet your customized design needs.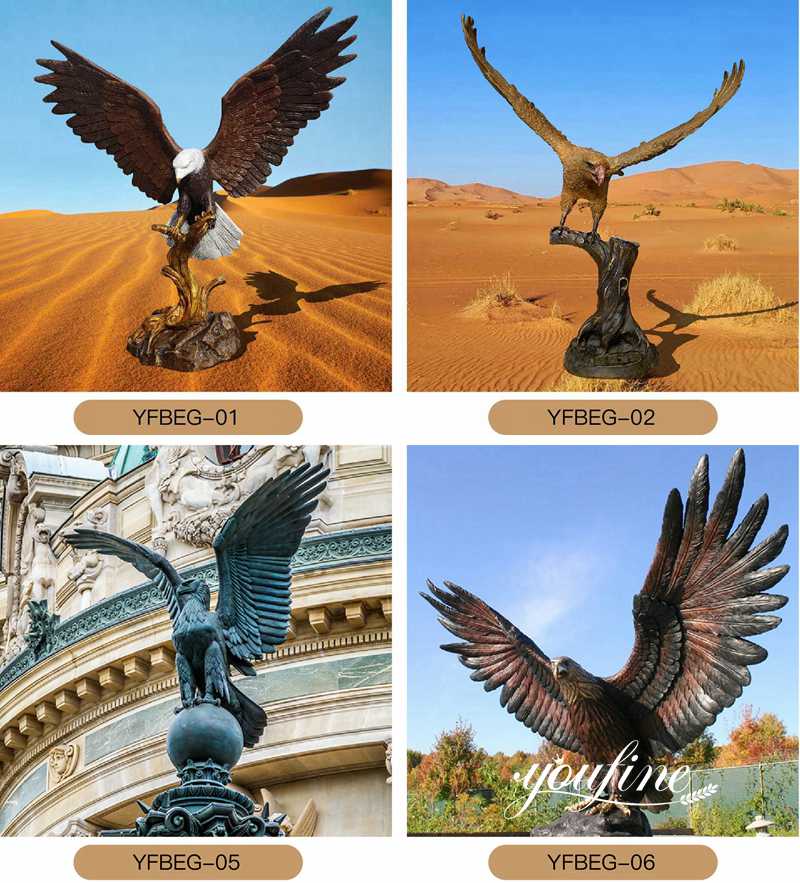 So if you want to have such a realistic outdoor bronze eagle statue, then our eagle statue must be your best choice. YouFine will provide you with the best quality statue designs and discounted prices.