Metal Eagle Sculpture Details:
This outdoor metal eagle sculpture is for sale, which is one of the best bronze animal sculptures we sell. It has very nice colors and a shape close to the real thing eagle. And it is cast by our very professional artists. Its posture is that of an eagle swooping down from the sky to catch its prey. The artist captured the moment when it swooped down very well, showing the eagle's vigor. It is worth mentioning that this eagle also has a very beautiful color, which adds more ornamental value to it.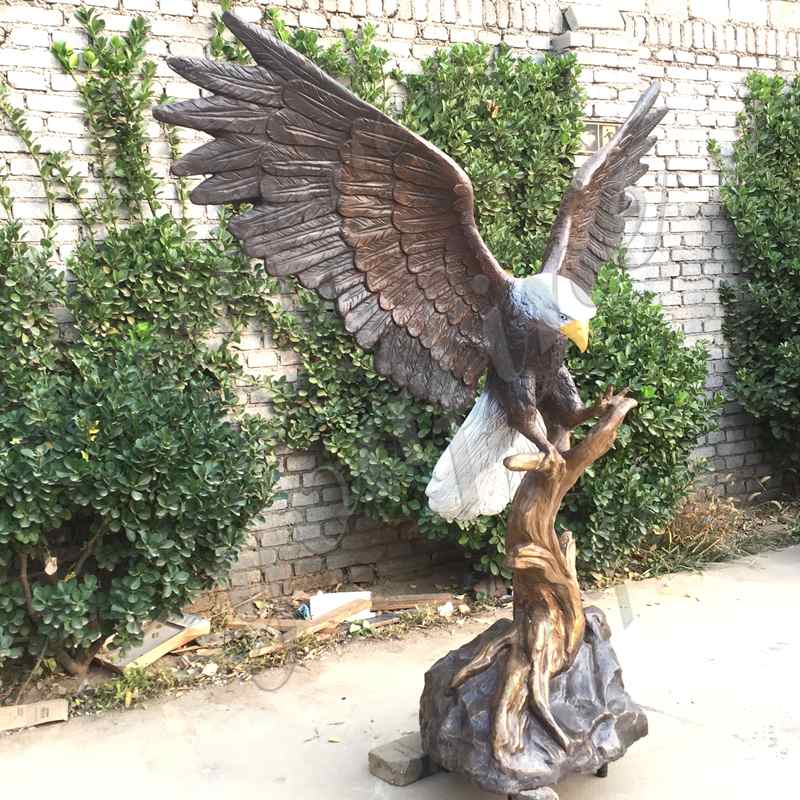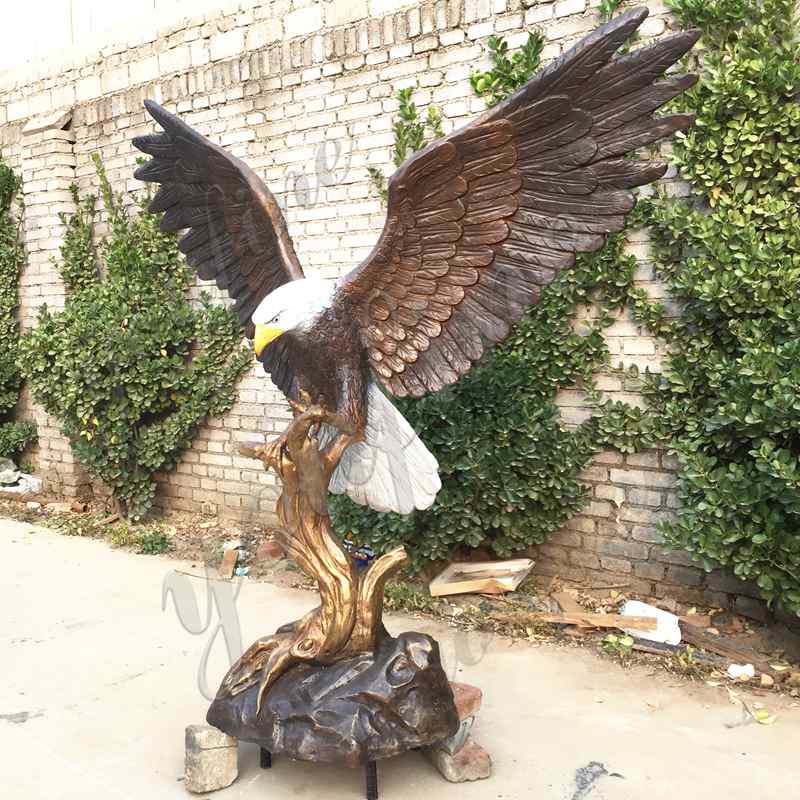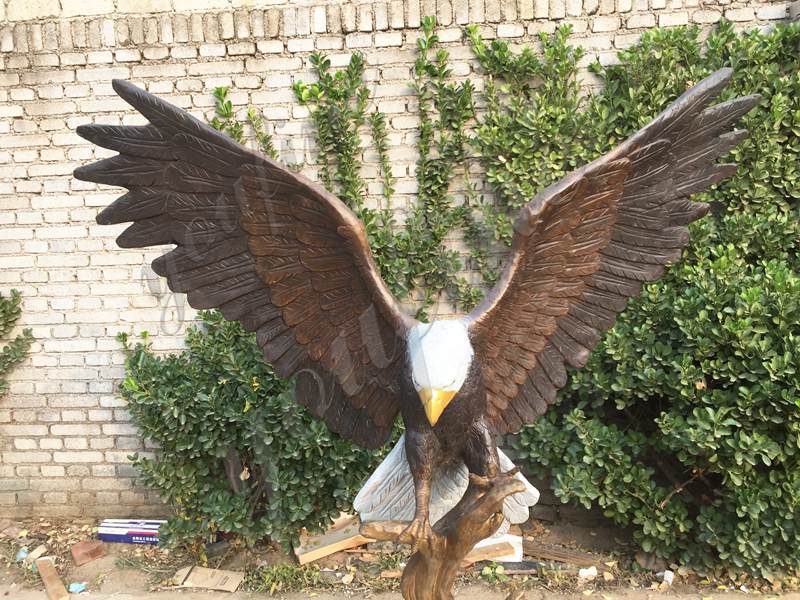 Natural and Beautiful Colors:
At first glance, you would surely be attracted by the beautiful appearance of this eagle. The color transitions on it are very natural, just like the real one. The beige beak, the white head, the brown body and wings, and the dark beige feet, everything is so perfect. And such a good-looking patina is mainly due to our unique coloring method. All our bronze sculptures are chemically colored.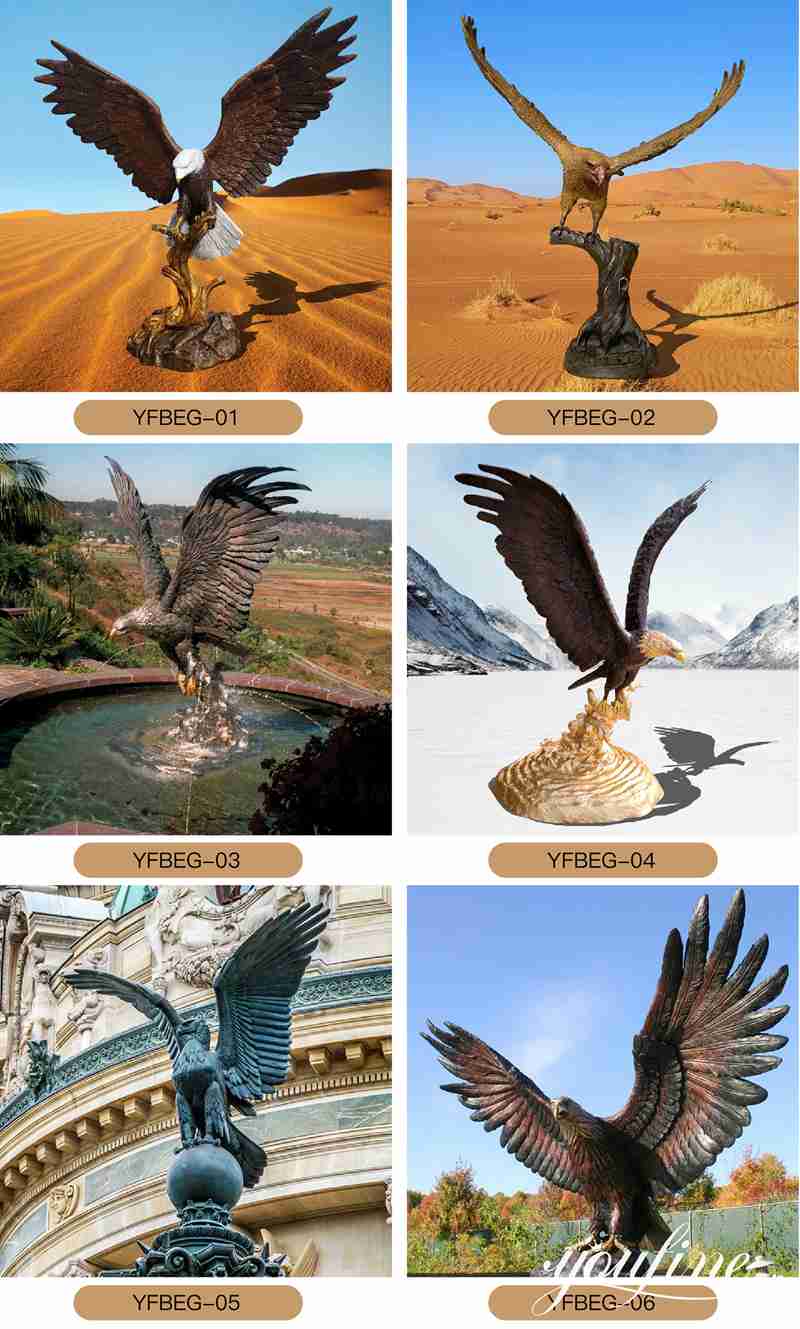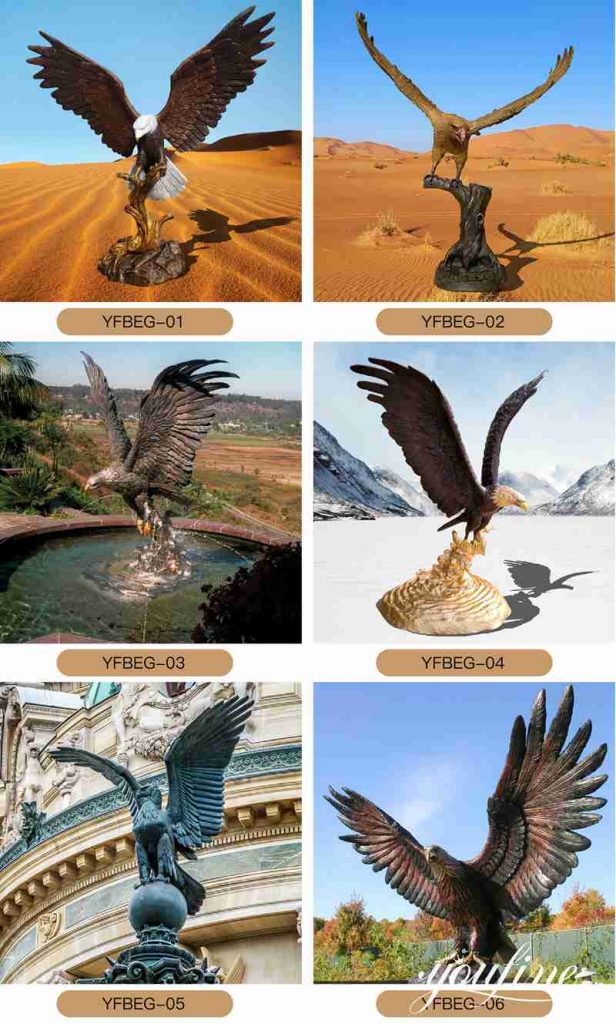 Our colorists kept experimenting and practicing, and finally got very beautiful colors. This chemical coloring method has many advantages. After its treatment, the sculpture would have a very beautiful patina appearance, and the transition between various colors is natural. It also has the advantage that the longer it goes, the more natural its color would be. So that what you see is like a real eagle.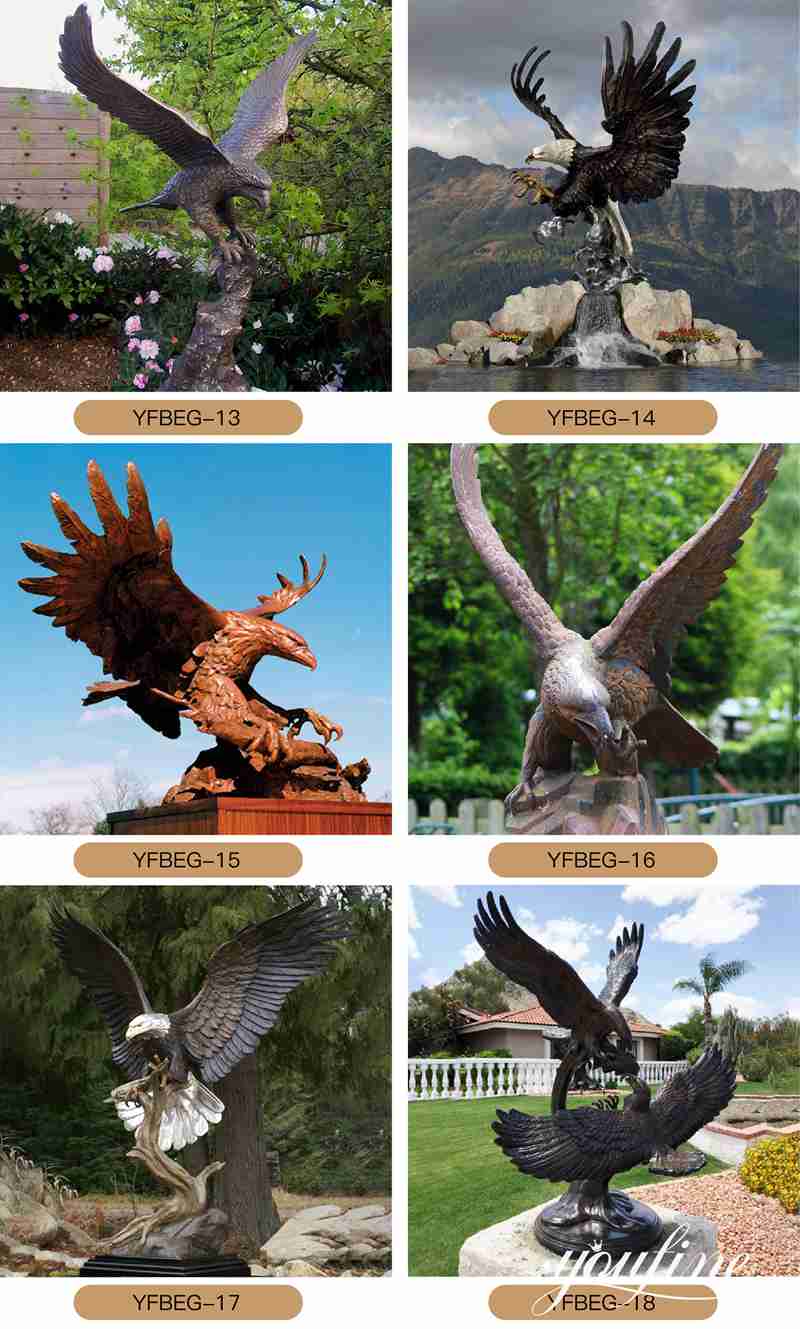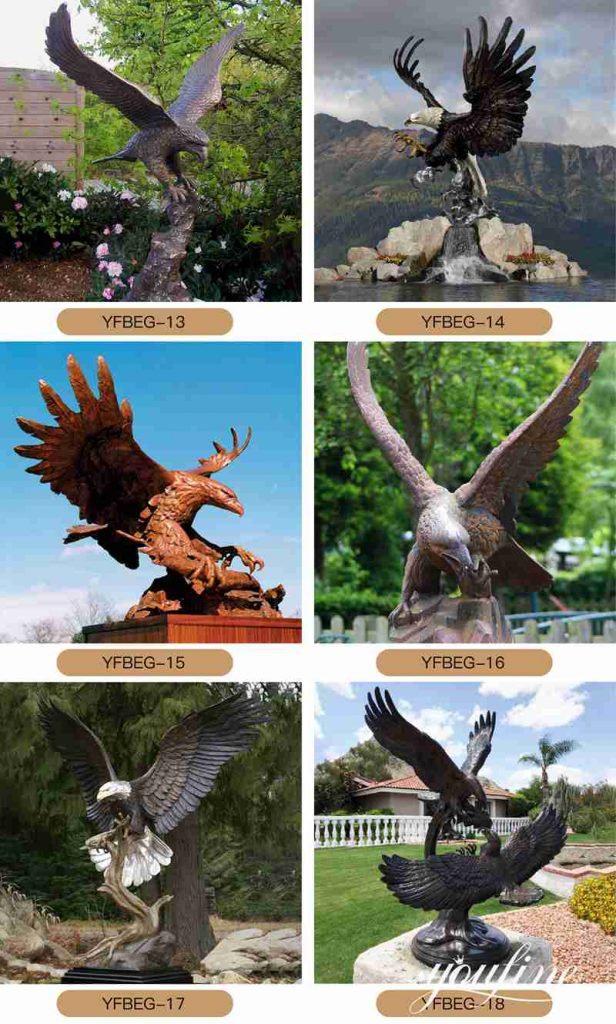 Super High Degree of Restoration:
There are two aspects to the degree of reduction mentioned here. One is the degree of reduction between the real eagle and the model. Our modelers make various bronze eagle models all year round. In order to have closer to the real eagle, they have been studying the characteristics of various eagles. So our metal eagle sculpture model is so realistic.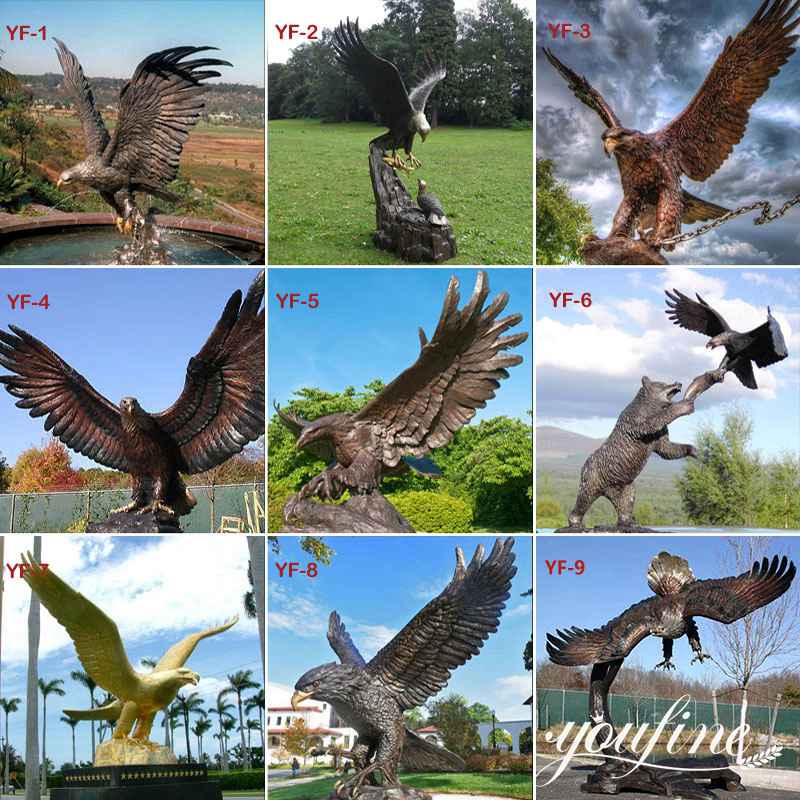 The second is the degree of reduction between the model and the finished product. Our casting artists cast sculptures based on models. They use professional skills to perfectly present the details of the model to the finished product, and the final effect is very good and satisfying.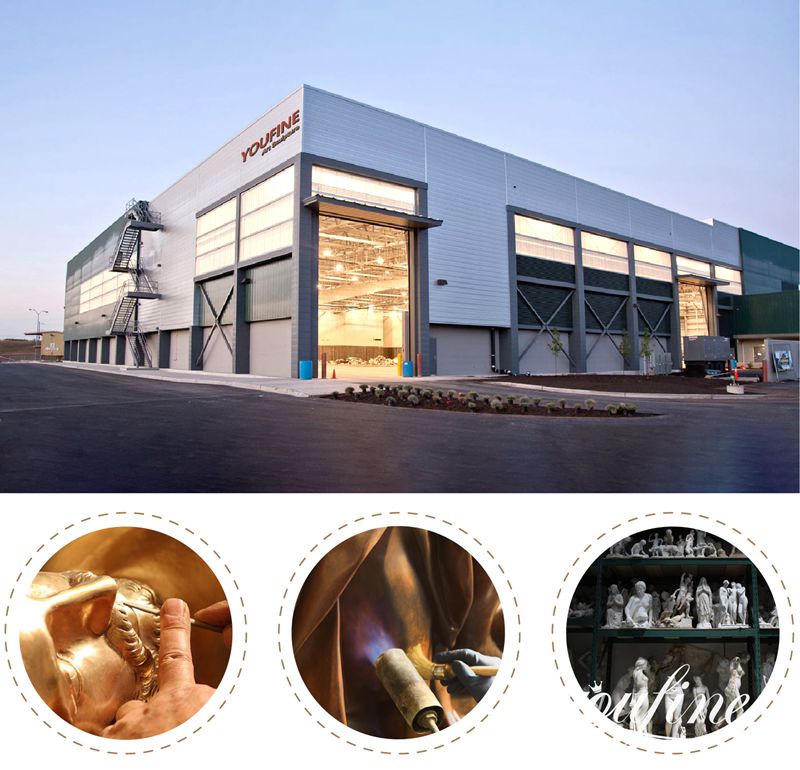 If you also pursue high-quality and vivid outdoor metal eagle sculpture, then we would be a good choice. You could contact us in the following ways. We would get back to you as soon as possible.