Mary Seacole Statue Details:
The Mary Seacole statue stands in the gardens of St Thomas' Hospital, and the figure sculpture faces the Palace of Westminster. Seacole's sculptures are cast in bronze. And, sculptor Martin Jennings depicts Seacole in action. This famous sculpture of a nurse depicts her bravely advancing from the oncoming wind. As if, she was constantly confronting some personal resistance to the battle. Additionally, the sculpture stands on a pedestal of Cambrian slate clad with Portland stone. And, Seacole stands in front of a disc, also cast in bronze. This shows the land surface of Crimea where Seacole built her "British Hotel" in the UK.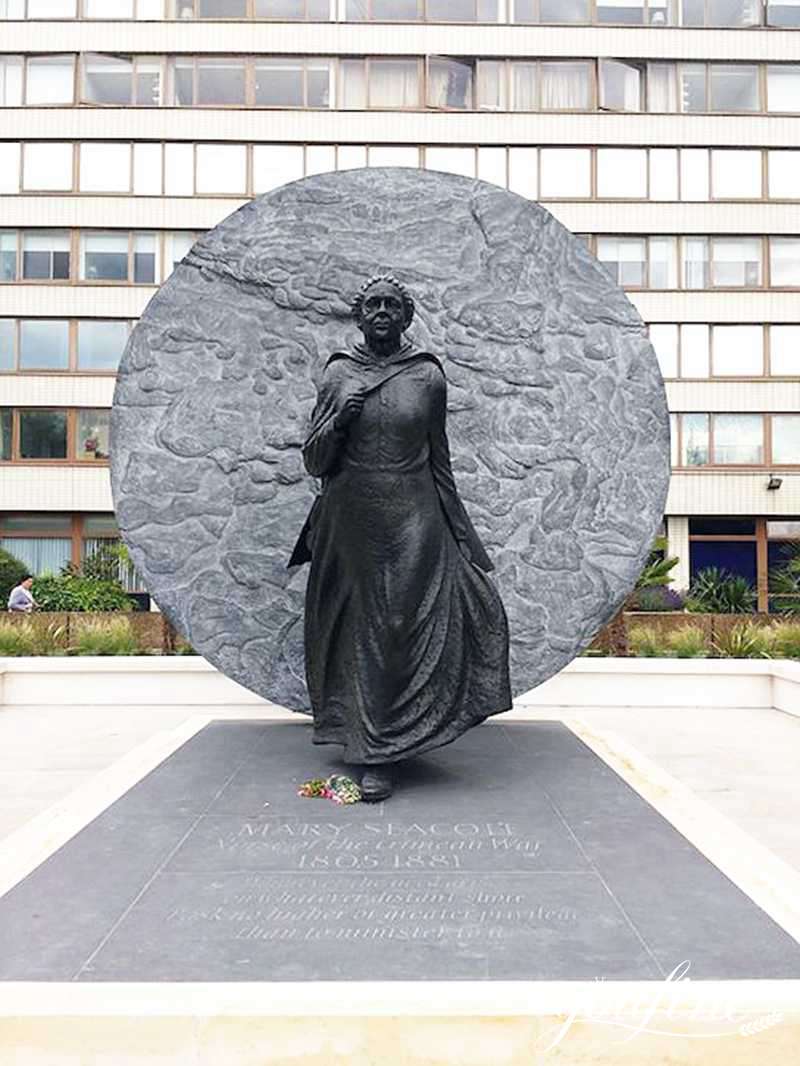 Details of the Sculpture Base:
There are two inscriptions on the base of the Mary Seacole statue. Also, the front of the base is engraved with Seacole's name, occupation, and date. And there are texts from her autobiography on the base. Among them: "Wherever there is a need on any distant shore, I do not demand a higher or greater privilege than serve it". Moreover, the contribution of Sikor is also recorded on the base of the sculpture. In addition, the 2017 Mary Seacole sculpture was shortlisted for the Marsh Awards. Seacole's statue is generally considered to be the first in Britain to recognize a black woman with a name.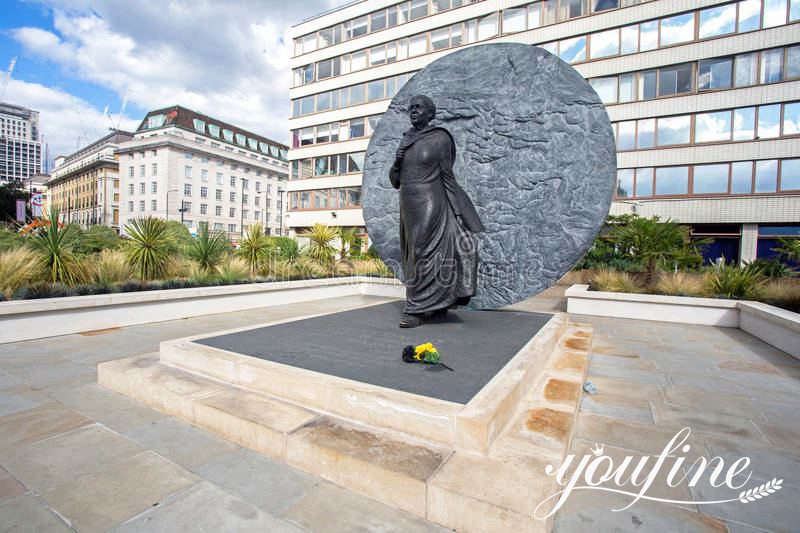 When was the Mary Seacole Sculpture Cast?
After her death in 1881, Seacole largely disappeared from the public consciousness. Then, on the centenary of her death, there was a resurgence of interest. The Mary Seacole Memorial Society was established in 1980. Among them, the English Heritage Blue plaque commemorates her residence on George Street in Westminster. In 2004, Seacole came first in a poll of 100 "Great British Blacks". So the dean of the Royal College of Nursing has called for a statue to be erected in her memory. More than a decade later, after considerable controversy, the statue in the gardens of St Thomas' Hospital was unveiled by Floella Benjamin on 30 June 2016.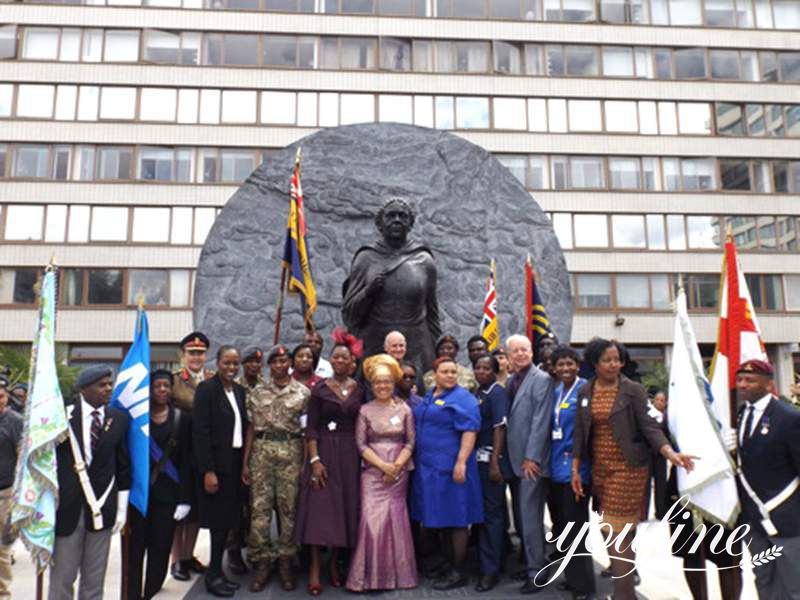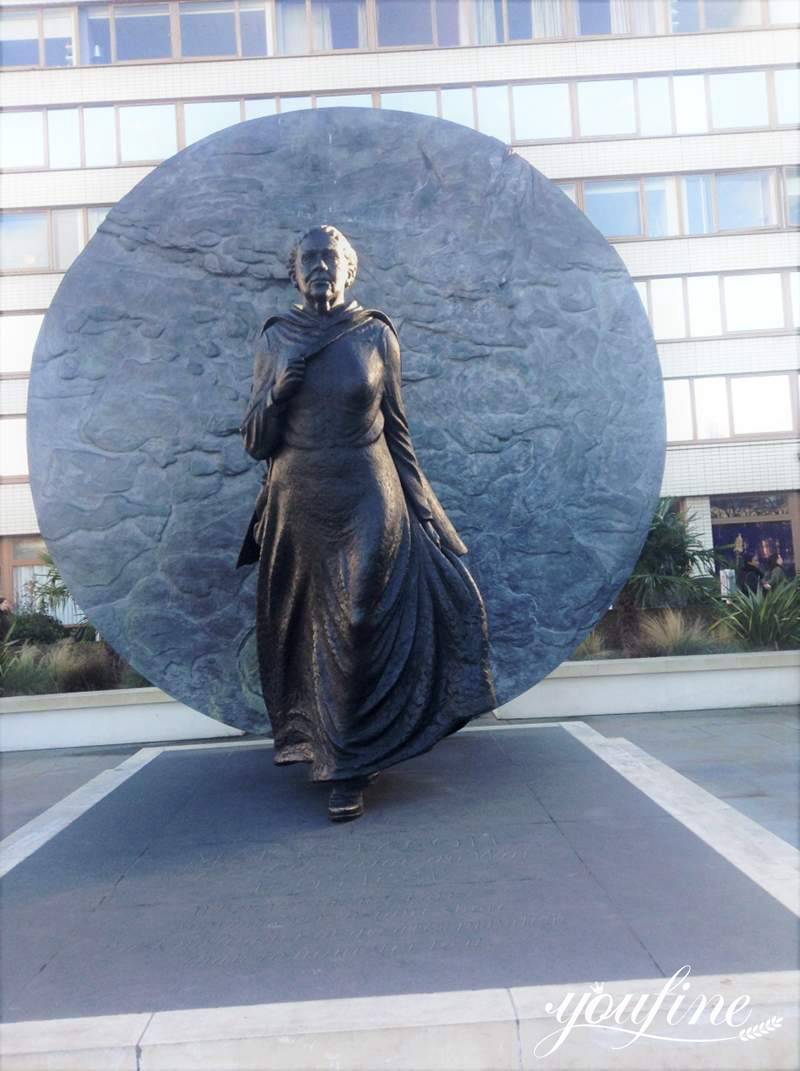 Who is Mary Seacole?
Mary Seacole was a Jamaican-born nurse who cared for wounded British soldiers during the Crimean War in the 19th century. The memorial statue believed to be the UK's first in honor of a named black woman has been unveiled in London. She is on a par with Florence Nightingale.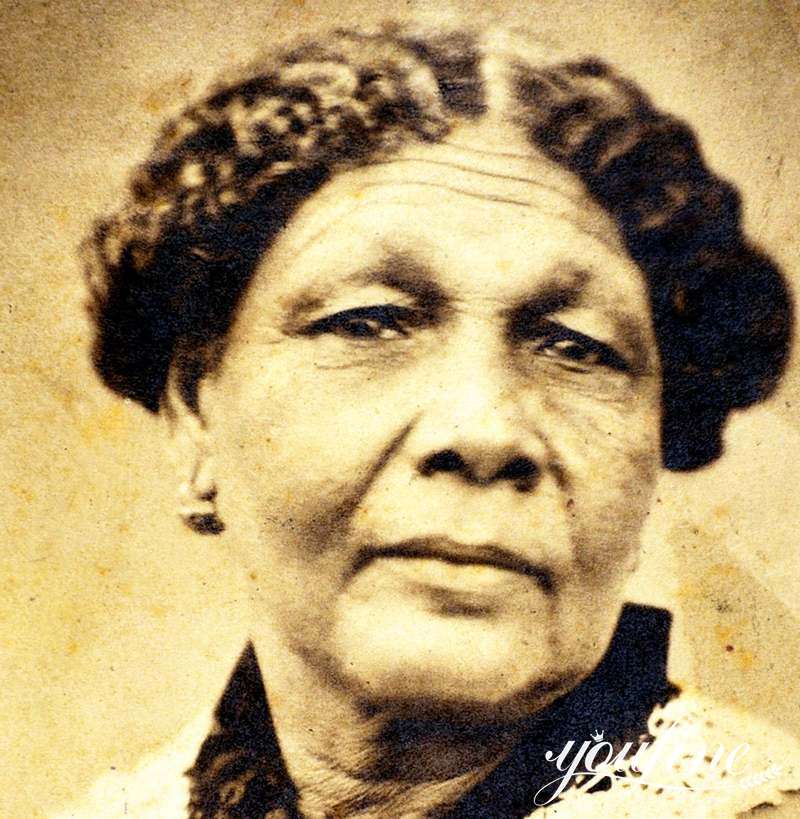 Where is Mary Seacole's Grave?
Mary Seacole's grave is at St Mary's Catholic Cemetery in London, England. The last years of Hickory's life were sometimes in Jamaica and sometimes in the United Kingdom. And, she died of a stroke on May 14, 1881, in Paddington, London. Her estate is worth more than £2,600. That proved that the days before her death were not difficult. Perhaps, it could be that the publication of her autobiography helped her earn some royalties. Her tombstone is engraved with simple words: "Here is buried Mary Hickall of Kingston, Jamaica, a famous nurse. She served in the West Indies, Panama, and Crimea (1854-1856) ) to take care of the sick and wounded."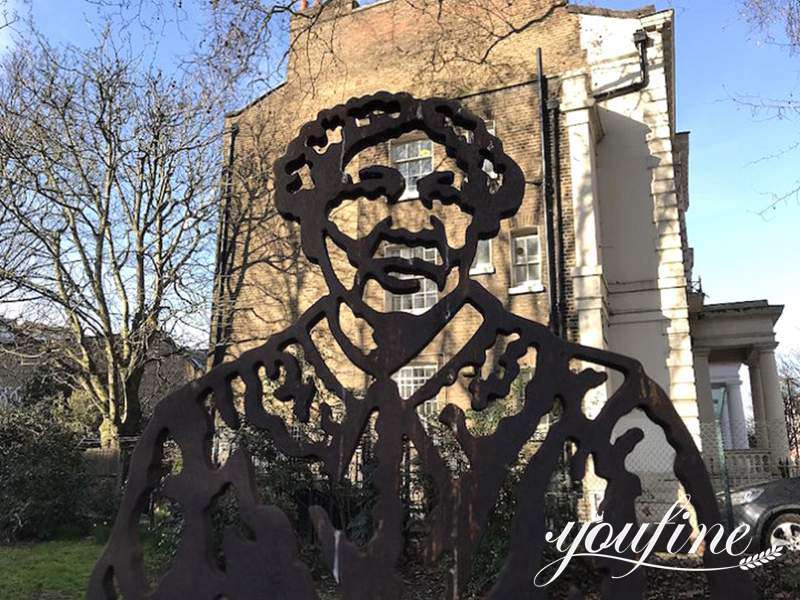 Bronze Nurse Statue of Mary Seacole:
This bronze memorial statue of Marie Seacole represents her righteous spirit. A brutal and dangerous battlefield lies ahead. But the soldiers need her, and she chooses to move forward. Dressed in a thin dress, her eyes are determined. Our clay sculptors have sculpted him to perfection. The clay sculpture alone is a sight to behold. The bronze statue made on this basis is also perfect.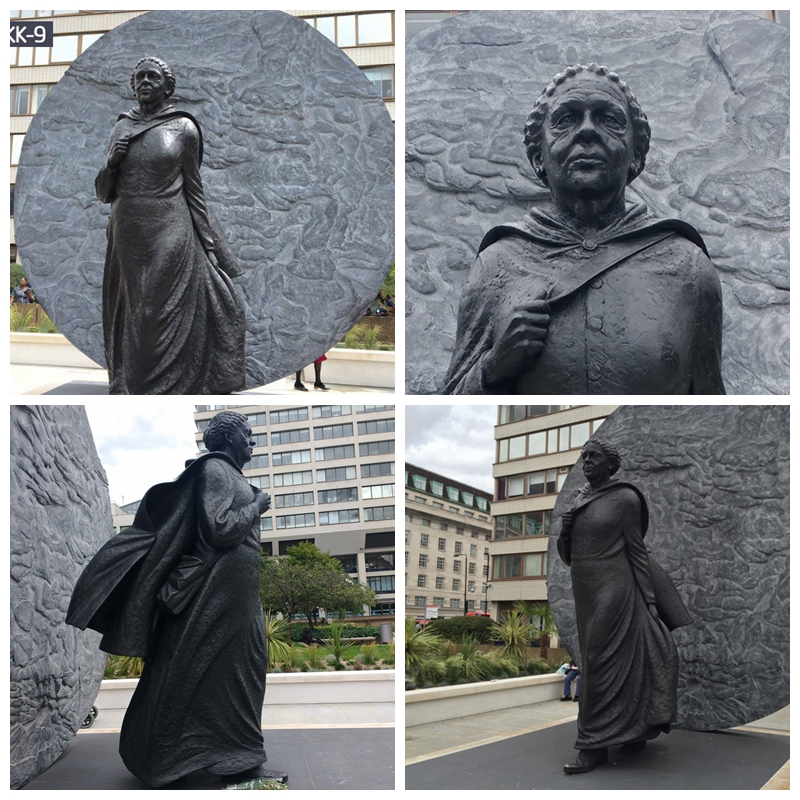 YouFine's Bronze Nurse Statue Process:
It takes 33 steps to get a bronze statue to perfection. From drawing to making the clay mold, from restoration to the finished product. Each step is supervised to ensure that nothing goes wrong. And we always send progress drawings to our clients for confirmation. Even online, our customers can shop with confidence.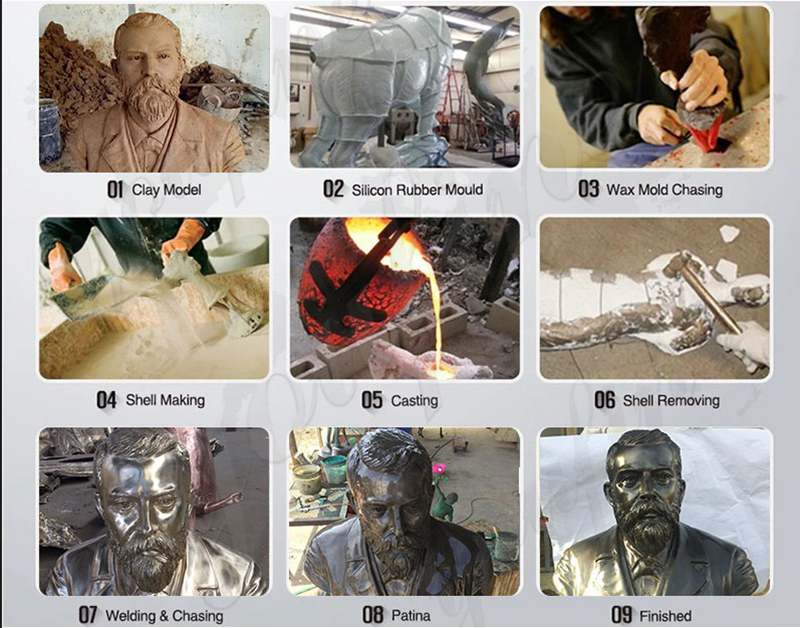 We Know More About Your Needs:
Shopping overseas always comes with many concerns. But YouFine wants you to believe that we share your lofty respect for sculpture. That's why we want YouFine sculptures all over the world. It's not just a simple task, it's a tribute to great people and a respect for art. We have a professional team to take care of all your worries.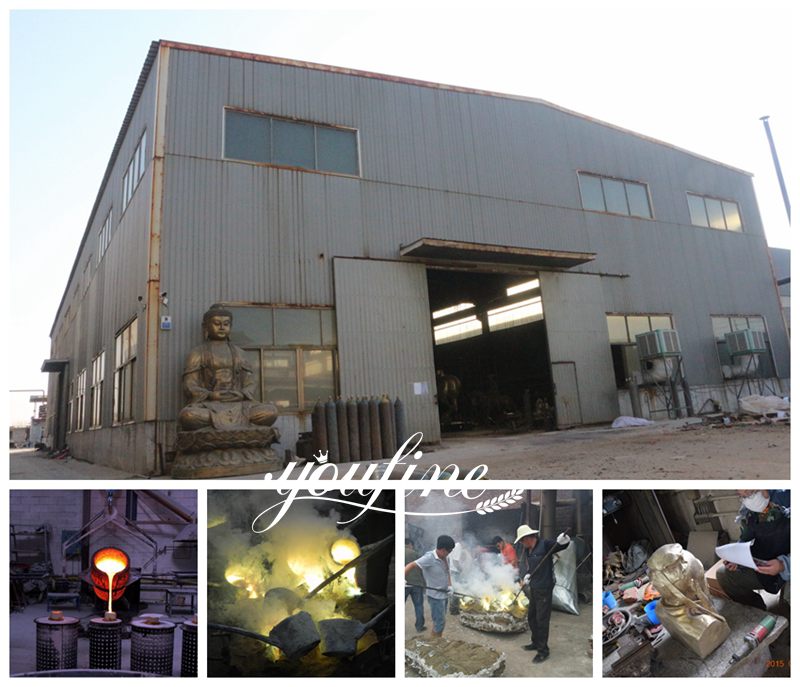 So if you would like to find out more about the famous bronze statues, please contact us. We are a professional manufacturer of bronze statues that can customize, and we hope you will find a sculpture you like here.