Statue and Monument:
This monument was built in memory of Samora Machel, former President of Mozambique, who died in a plane crash in the nearby Lebombo Mountains in 1986. That is why this Bronze Figure Statues were placed in front of the museum.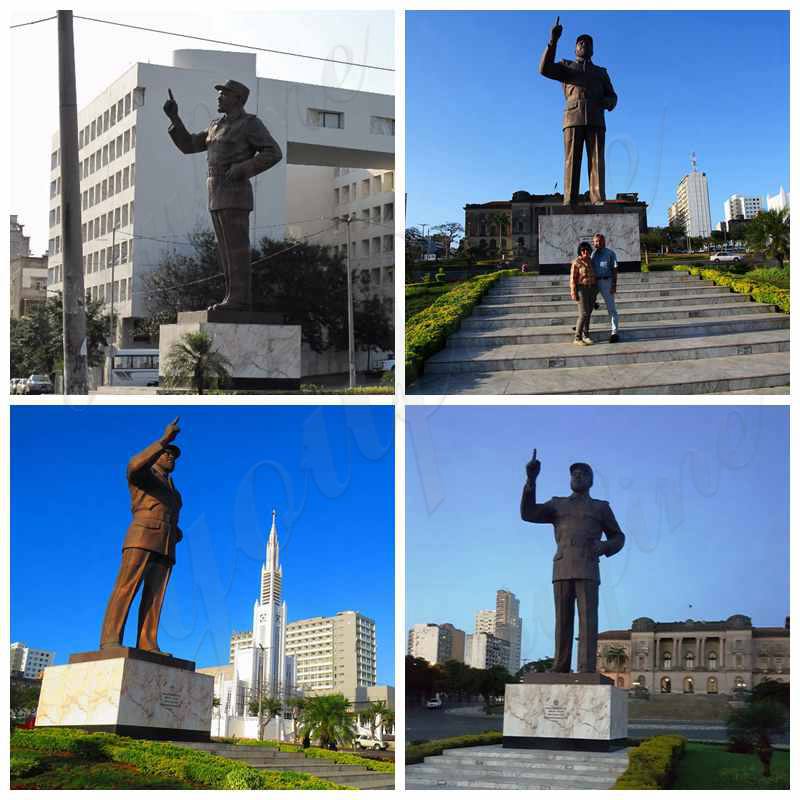 You Fine's concept:
You Fine has received many clients who came to buy bronze military statues. Whether it is a group statue to be placed in a military park in LA or a statue to be placed indoors for commemorative purposes. The end result is always satisfactory. So we have the ability to complete any statue you want, at factory prices.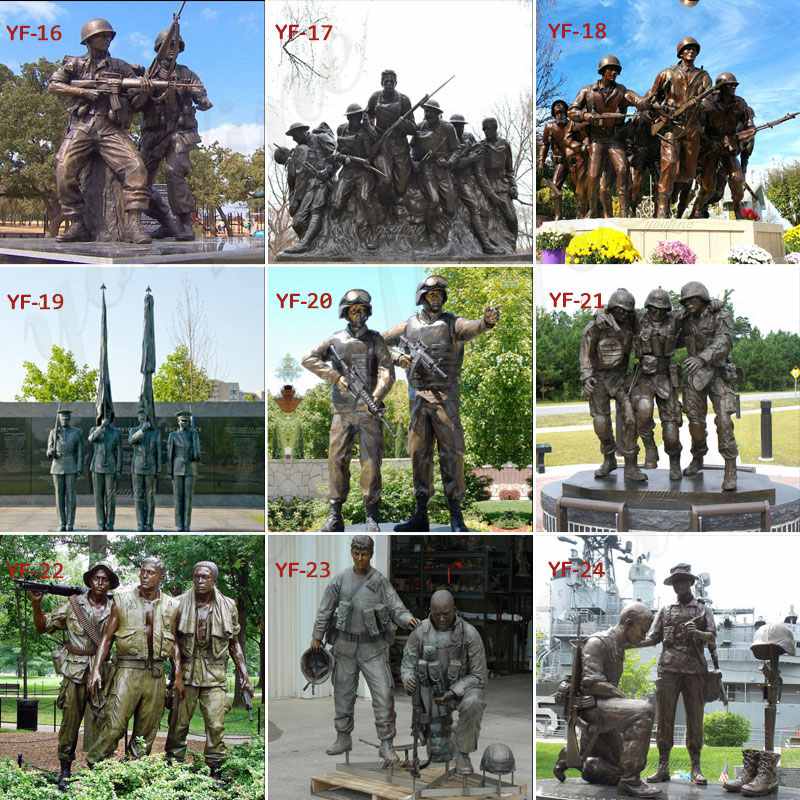 We believe that you can only do something well if you put your heart into it. You Fine was founded in 1983 and has been in business for almost 40 years. Our sculpting experience has been passed down through three generations. Our lives are filled with statues and our masters learned statues as children. So you don't have to worry at all.
About Bronze Figure Statues casting:
I'm sure you've heard something about the casting of statues. The process needs to start from determining the design, our clay modeler makes the clay mold, and with the consent then starts to make the mold, and finally casting with high-temperature copper. The whole process is not complicated, but we uphold a rigorous attitude and will confirm with you every detail of the process until completion.
About Bronze Figure Statues shipping:
As a professional foreign trade factory making Bronze Figure Statues, we are incomparably familiar with the transportation environment of each country. No matter it is the USA, UK, Australia, we can deliver the goods safely. The satisfaction rate is 100%. So please don't hesitate to contact us if you are interested in this large bronze statue.