Bronze Deer Statues Details:
These two bronze deer statues are very loving works of art. No matter where you are, you could see a wide variety of bronze deer sculptures. Especially on the lawn of the park, we could often see a doe with a fawn sculpture. The deer snuggled up beside its mother. It's like we are with our mothers as children. This picture is full of love. YouFine could make high-quality bronze deer family sculptures for you.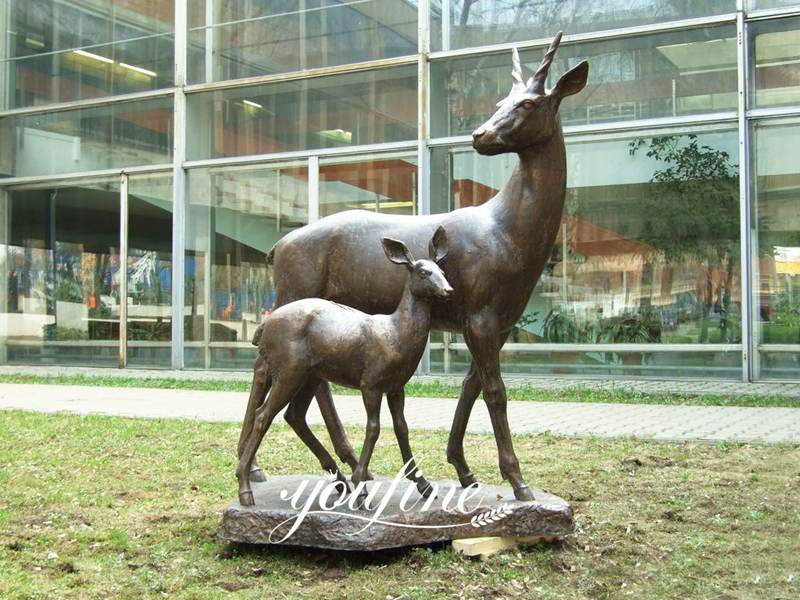 More Bronze Deer Sculpture Options:
A deer is a bizarre creature with a lean body, slender legs, and a beautiful face. YouFine has bronze deer sculptures in various designs. We would customize the deer sculpture according to the customer's photo. These life-size deer sculptures are very popular with customers, especially some garden decoration companies especially like to order bronze deer sculpture artworks. Of course, in YouFine you could choose stag sculpture, moose sculpture, elk sculpture, reindeer sculpture, Sika deer sculpture. We would give you more choices, I believe YouFine would give you more high-quality bronze deer sculptures.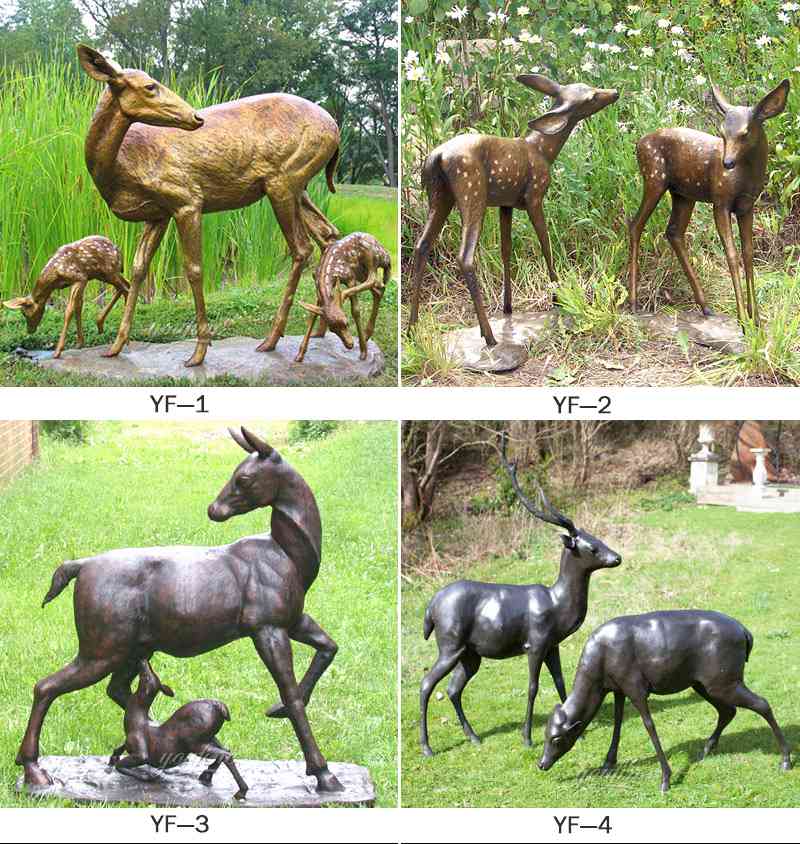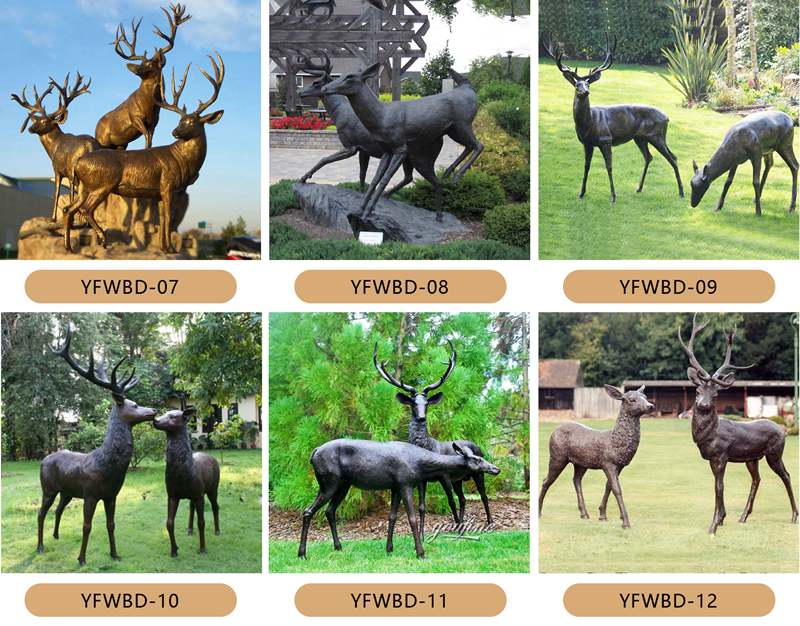 Traditional Lost Wax Method:
Lost wax is the traditional method of making bronze deer sculptures. We would make a 1:1 clay model based on the design photos. The clay model is next cast into a plaster or silicone model. The melted paraffin is then poured into a plaster or silicone model, which becomes a wax model when the paraffin cools.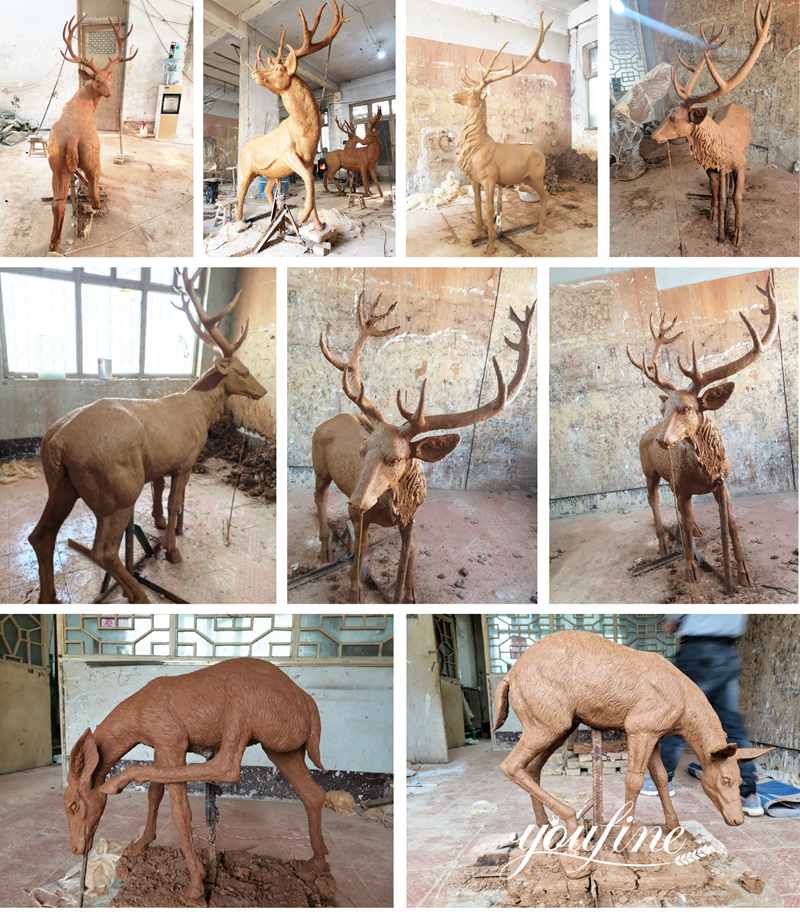 Our professional workers would repair the details on the wax model, an important step in ensuring the bronze statue is exactly the same as the original design. Moreover, YouFine uses silica sol technology, so it could ensure that there are no white spots on the surface of the sculpture. So YouFine bronze mother and baby deer statues would have a perfect look for a long time.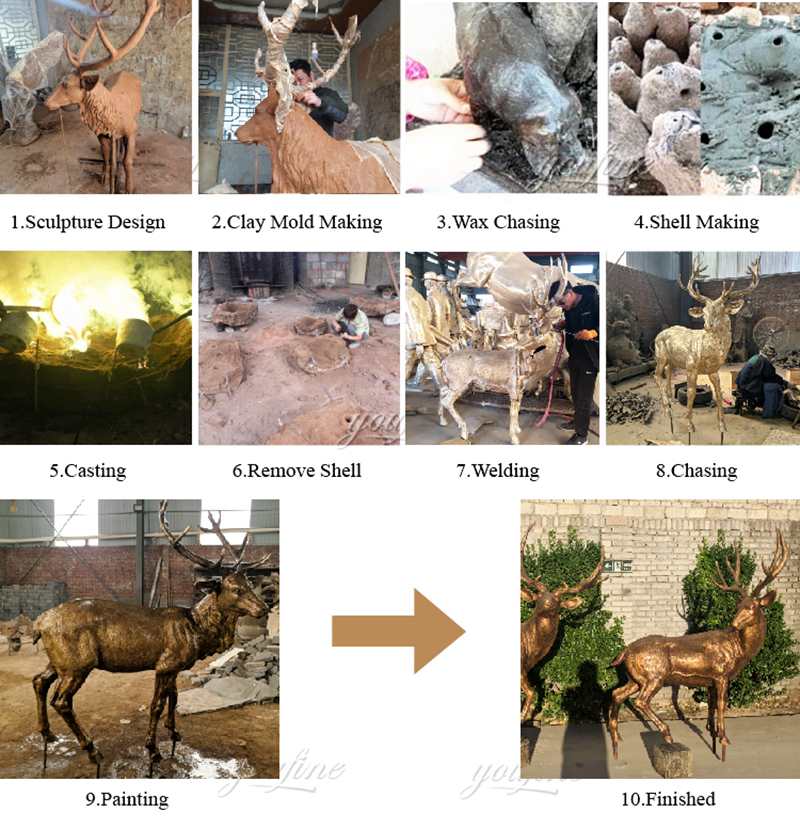 Bronze deer garden sculptures are very attractive when decorating gardens, parks, hotels, castles, resorts, and many other places. It is not only suitable for outdoor decoration but also indoors. So, please don't hesitate to choose your favorite bronze deer sculpture, please contact us now for more details from us. Of course, YouFine would give you affordable prices.