Introduction of Bronze Elk Statue:
This bronze elk statue of a group family would be the best decoration for your park. Their fun looks to bring a lot of fun to the park. And the sculptures are housed in the National Museum of Wildlife Art.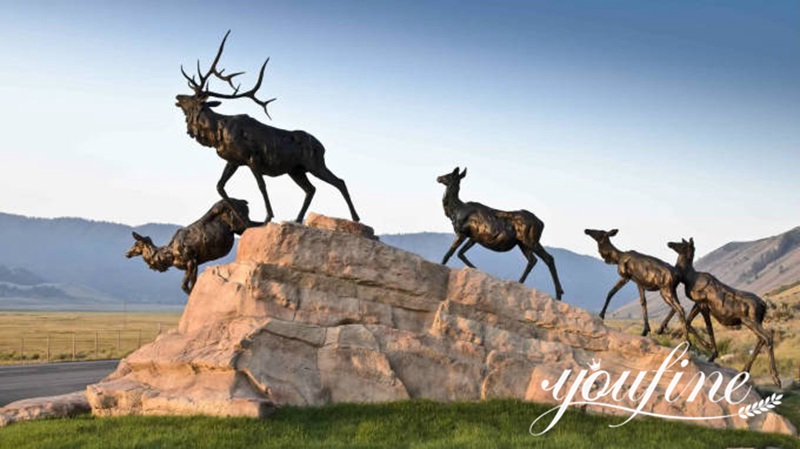 Also, this museum is located in Jackson Hole, Wyoming, USA. Also, this area is known as the National Elk Refuge. Here lies the most interesting animal sculpture, the Wapiti Trail bronze sculpture by Bart Walter.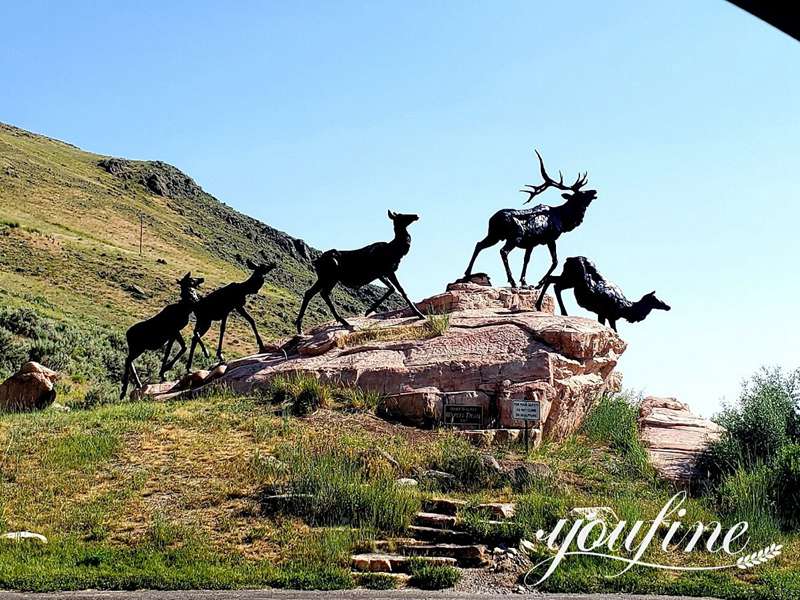 The Value of Animal Sculpture:
We often see some deer garden sculptures placed in gardens or squares. These bronze animal sculptures are not only very beautiful but also make the whole environment appear more vivid. There is no doubt that animal sculptures are increasingly enriching our lives. Check out our bronze family deer sculpture, a very vivid image that adds infinite energy to the entire garden.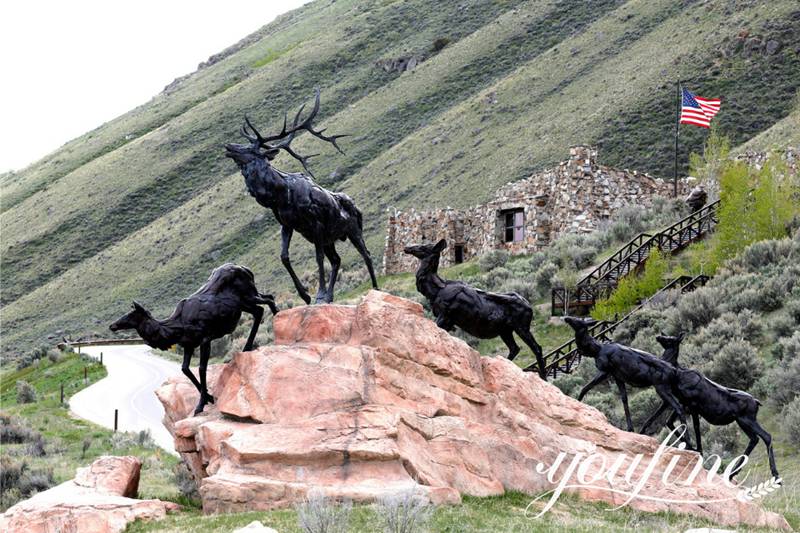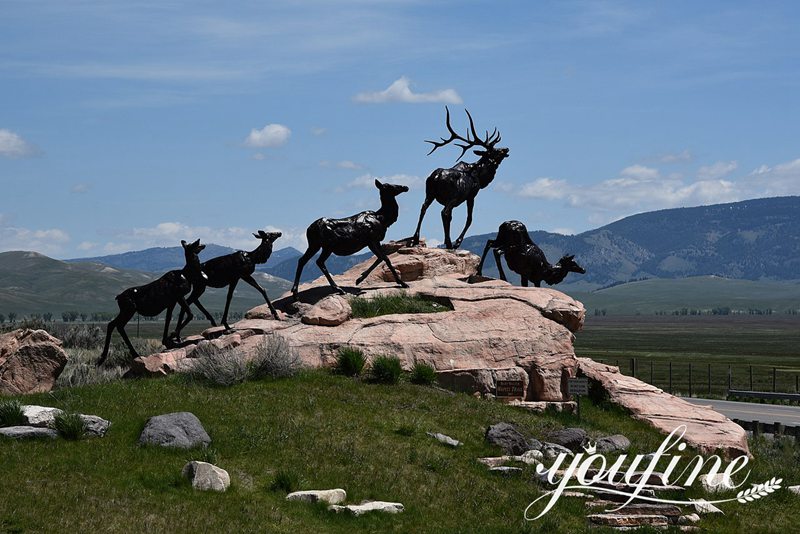 Now we could see animal sculptures everywhere in our lives. Animal sculptures enrich our lives and bring more vigor and vitality to our lives. For example, dynamic, graceful, gentle, cute little deer. It is the mascot of the East and the West. Deer Park sculptures could be seen in so many scene decorations. Of course, YouFine artists would cast different deer sculptures for you.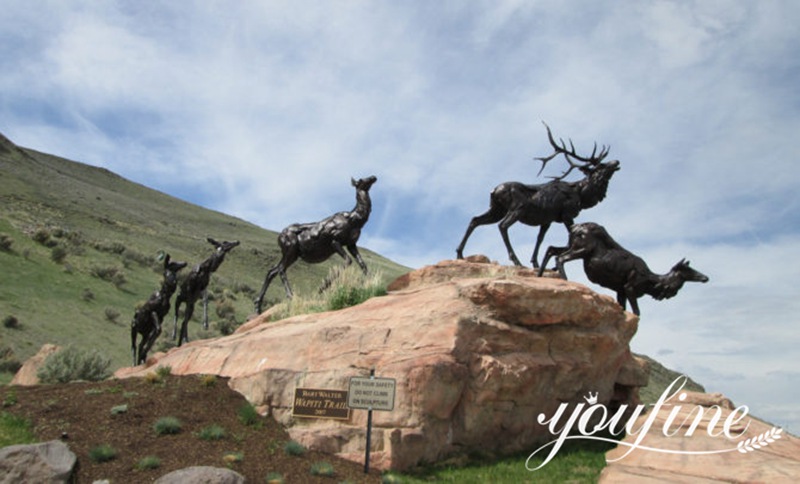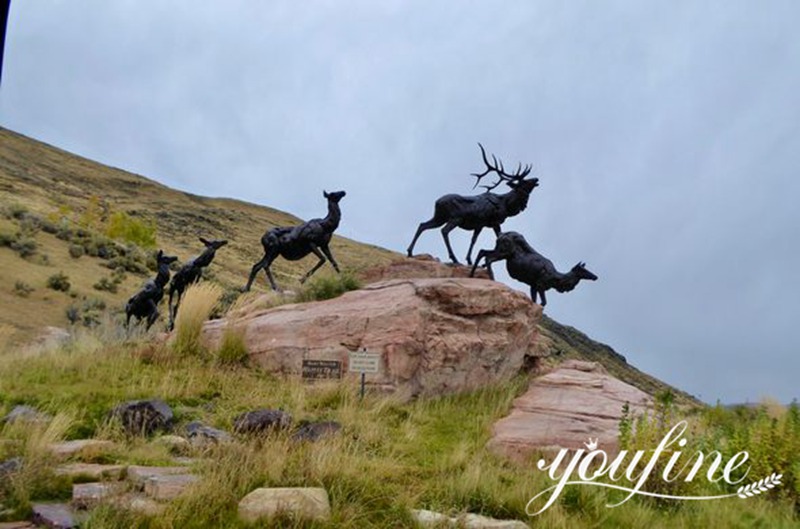 Positions that Could be Decorated:
We often see a group of cheerful and lovely outdoor fawns on the grass in the garden. In addition, there could be a family mix of deer art sculptures in public spaces in the residential complex. In the park, we could also place elk statues. This not only brings a warm feeling to the vibrant park and green home but also makes people and nature appear in close harmony.
In general, the deer garden sculpture is a kind of animal sculpture full of aura. It could be a very nice decoration or a very nice piece of art. Therefore, the lifesize elk sculptures could decorate many public places. YouFine Artists' artists would also design elk sculptures in different shapes according to the client's environment.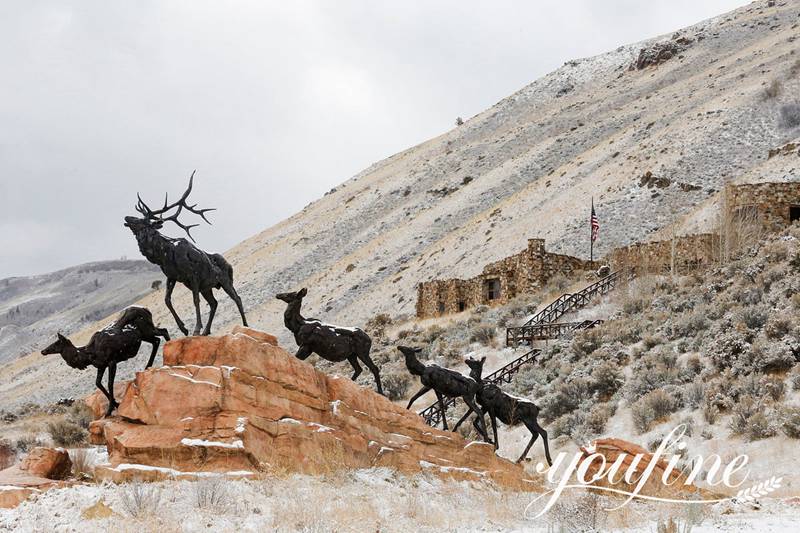 Realistic Clay Models:
YouFine has a very realistic bronze elk statue clay model. There is no doubt that our elk sculpture has a very high degree of restoration. In particular, our artists learned to carve clay models of elk statues in childhood. They were then able to sculpt 100% of the animal statues' expressions and appearance details. You could clearly see how realistic this animal statues mud model is.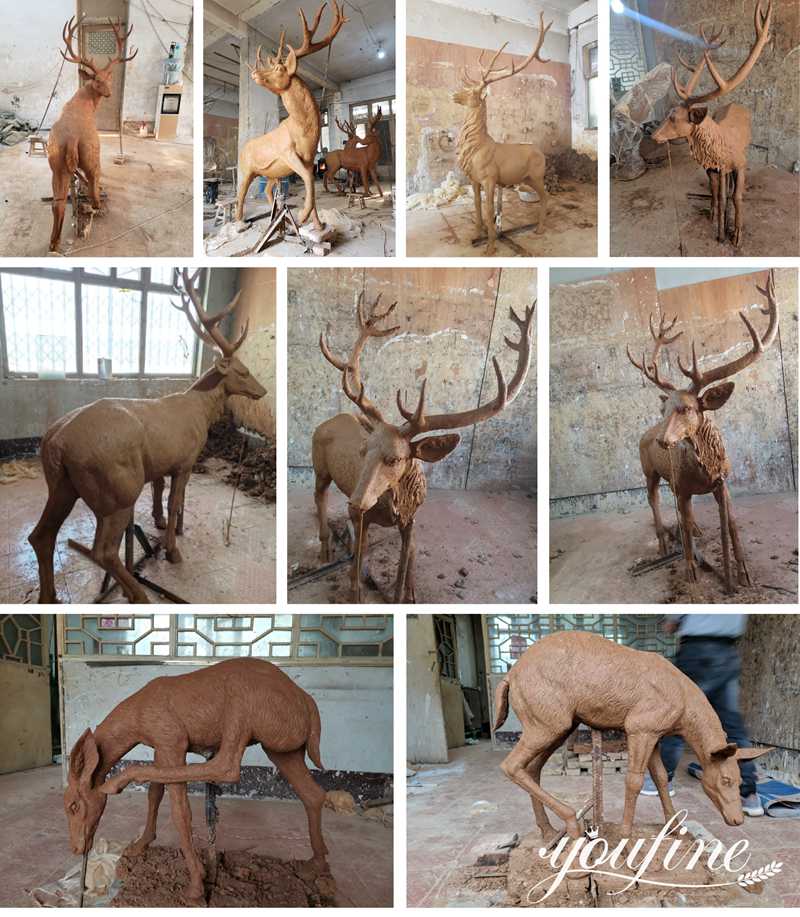 And, during the clay model sculpting process, our artists modify and adjust the details according to the client's request. We could always give beautiful life-size bronze elk statues. Therefore, we have gained recognition and praise from customers all over the world.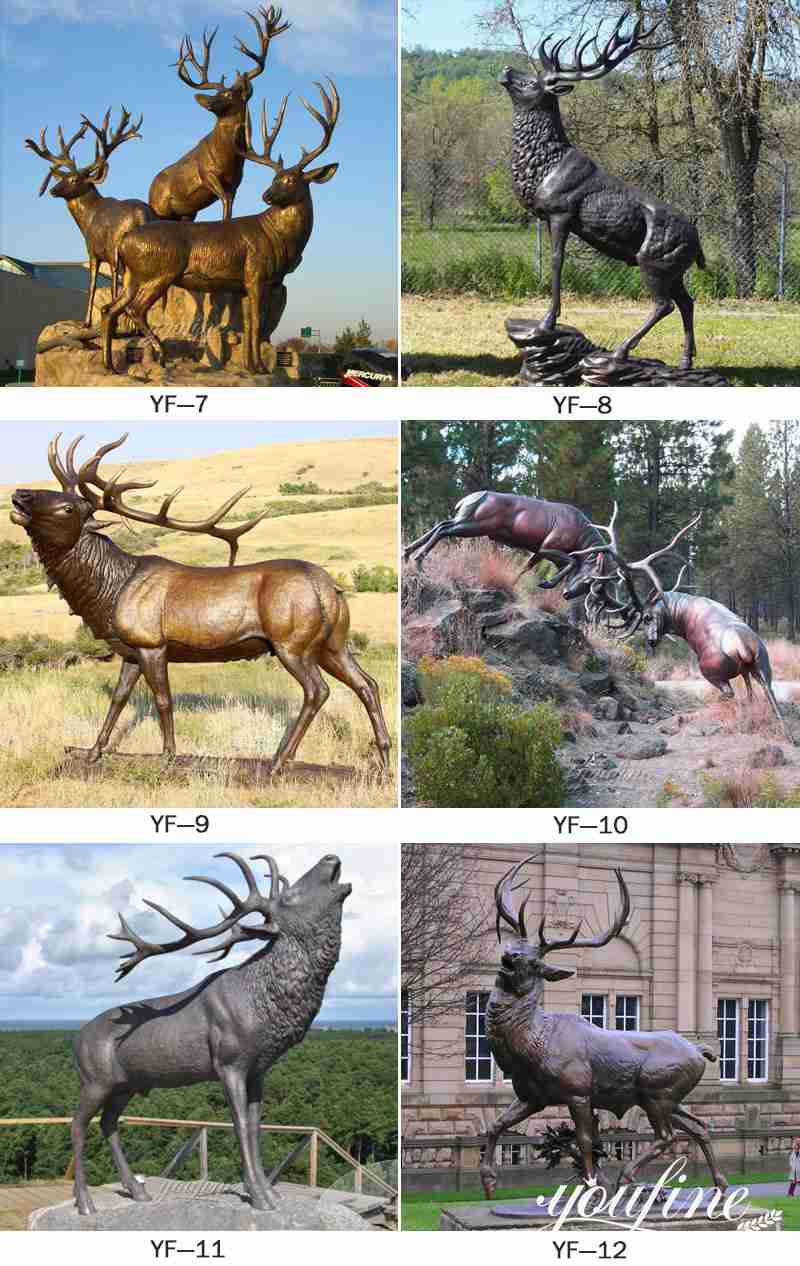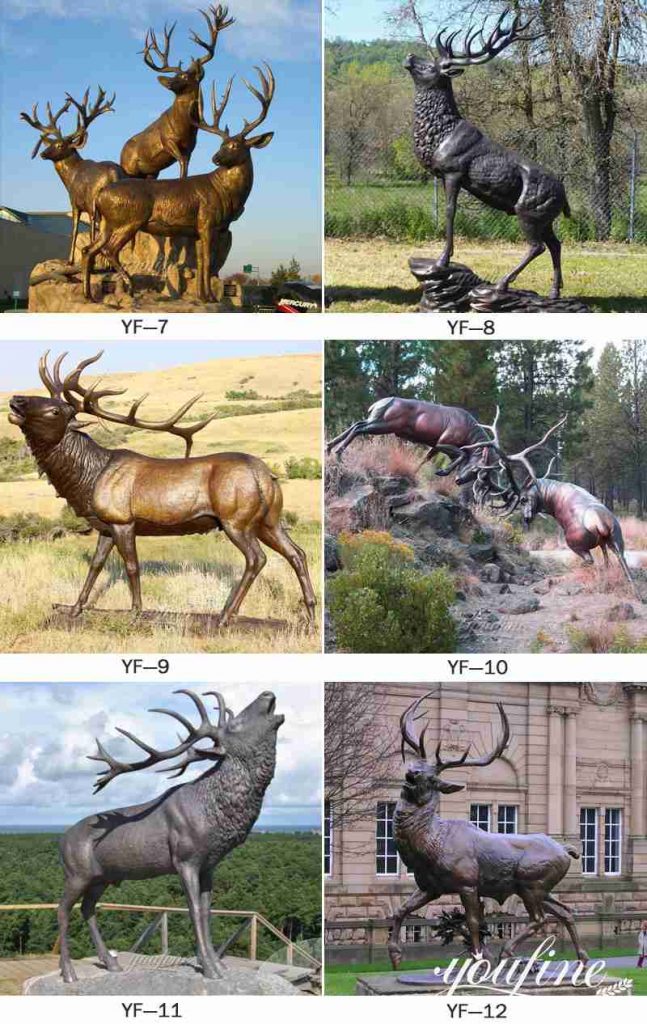 If you want to choose an elk statue, you could check out our deer park sculpture. We also have many other deer statues such as Sika deer statues and moose statues for you to choose from. Please feel free to contact us for direct factory prices.