Garden Bronze Doe and Fawn Statues Details:
This group of exquisite outdoor bronze doe and fawn statues has very amazing details. Such astonishingly high-quality animal sculptures would become a highlight in the garden. And this group of sculptures shows us that the love between animals would never be less than the love between humans. The loving doe is standing between the two little fawns. The two fawns are playing in the lawn, and the doe is quietly guarding her fawns.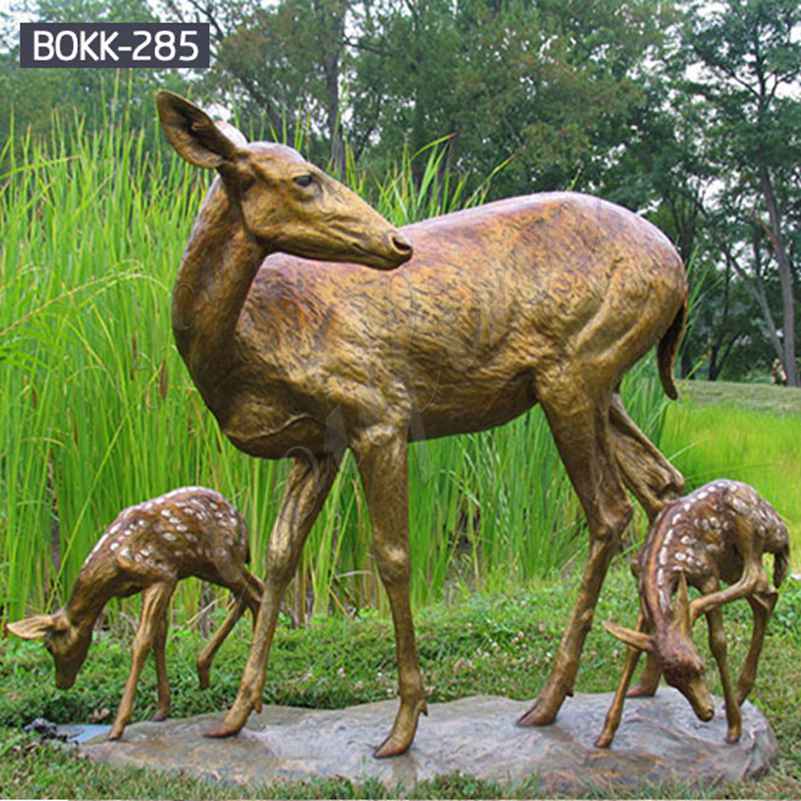 How to Make the Bronze Statues?
We would use the traditional lost wax method to make this garden bronze doe and fawn statues. As we all know, the lost wax method is one of the most primitive and oldest methods of making bronze sculptures. But before making bronze sculptures, our professional clay mold masters first need to make 1:1 clay models, and then make the corresponding sculptures based on the clay mold. Our clay mold masters and carving masters are very professional, and these vivid clay molds and realistic sculptures are all handmade by them.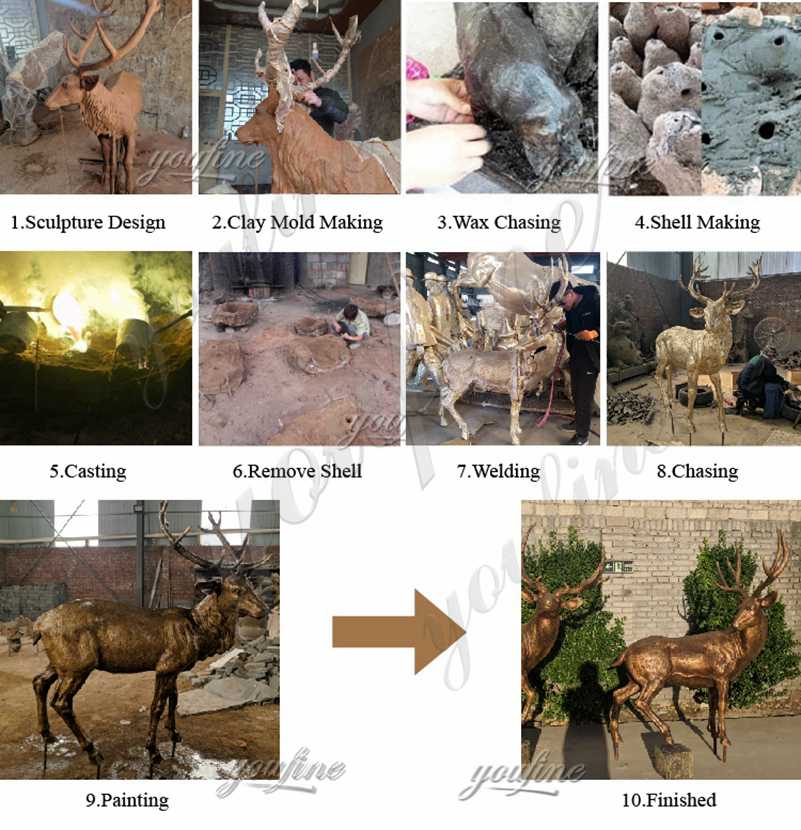 In addition, our outdoor bronze doe and fawn statues would also use high-quality bronze metal materials, and the pure bronze metal content would reach more than 85%. In order to ensure the solid of the sculpture, it could place outdoors for many years without any quality problems. And the thickness of our sculpture is between 5-8 mm. Such solid and high-quality animal sculptures could definitely add some different colors to outdoor gardens or other public places such as parks.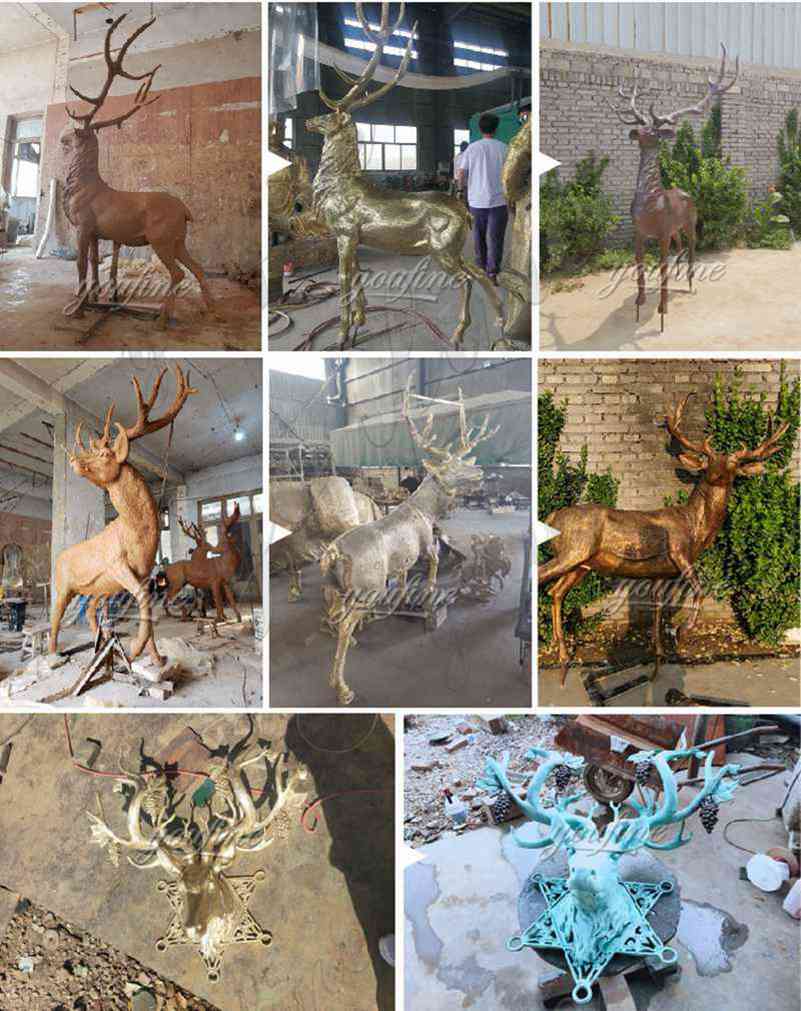 This group of such vividly doe and fawn sculptures has always conveyed this special relationship and continued the traditional emotion between mother and child. So if you also like this group of exquisite bronze animal sculptures, please feel free to contact us, and our professional sales staff would serve you at any time.