1. Outdoor Antique Bronze Elk Garden Statue Detail:
Exquisite antique bronze elk garden statue with a charming appearance and characteristics unique to the elk itself. Our elk sculpture has a black body with long antlers. All the details of the sculpture are so perfect that I believe it would be a great choice whether placed in an outdoor garden, a zoo, or any outdoor space.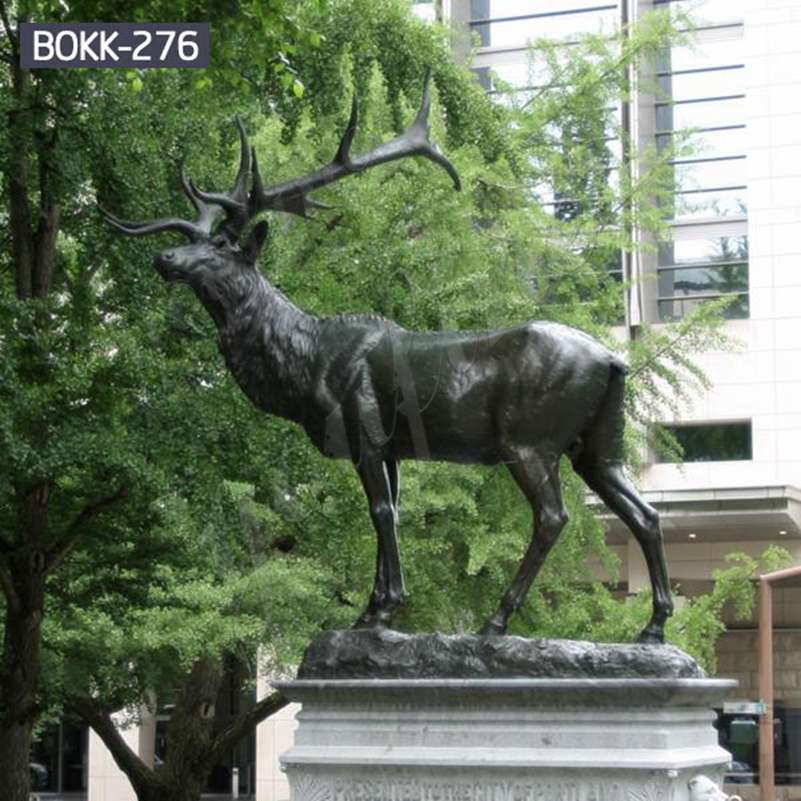 Our antique bronze elk statue is life-size, and this size fully restores all the detailed features of the elk. Because all the details were carved by our professional craftsmen purely by hand, ultimately ensuring the completion of such a realistic and vivid elk sculpture. Of course, regarding the size of the sculpture, we could also make it for you according to your size requirements, as we are a carving factory and all the details could be customized.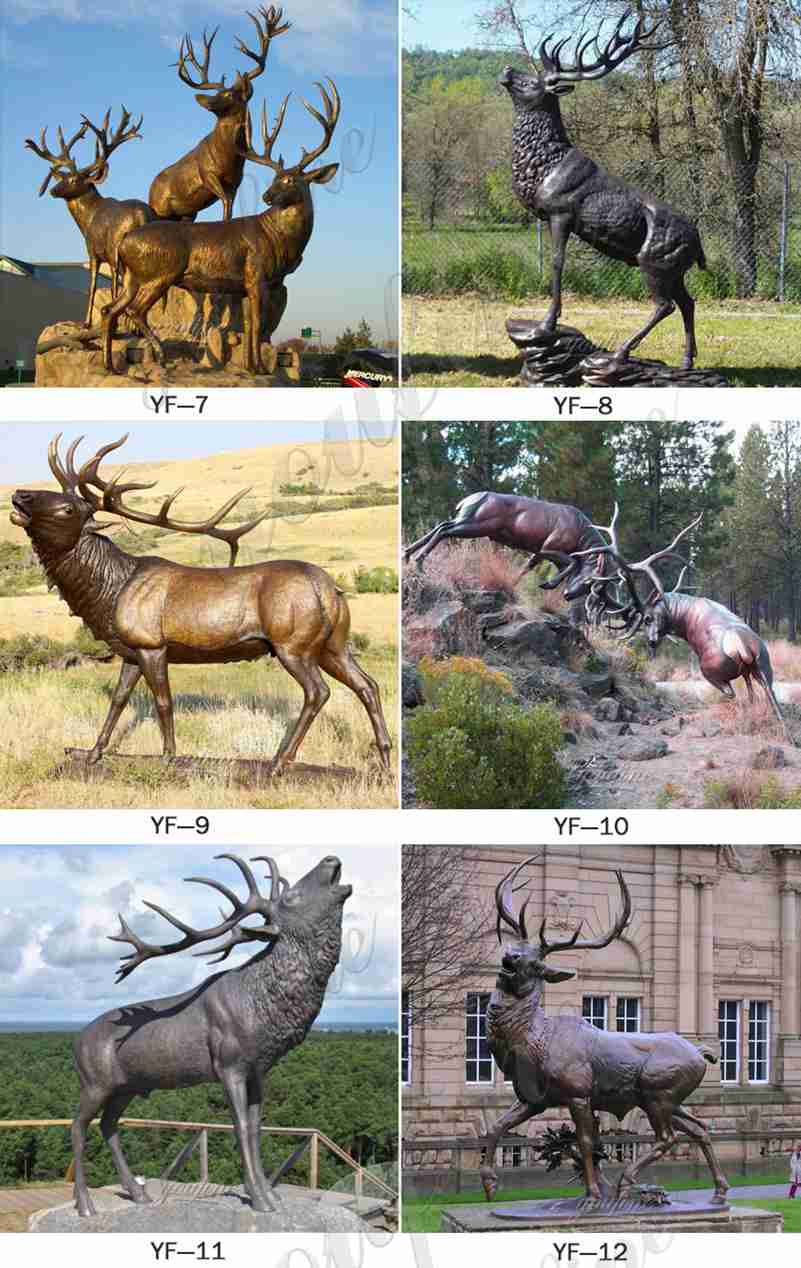 3. What we could make about the deer statues?
Firstly, You Fine Bronze Foundry has many professional artists who could make life-size bronze elk sculptures of different styles. And I believe that you could find a style you like.
Secondly, All of our bronze animal statues use the highest quality bronze materials, including 80% bronze and 20% other metal materials. While utilizing proprietary casting technology "lost wax process".
Then, Our clay masters learn to make animal clay molds from a young age. As well sd they learn the carving skills from their parents. So they could make any animal a vivid life.
In addition, our bronze sculpture craftsmen have many years of experience in carving. They often engage in the carving of various animals and could grasp the details of each sculpture.
Finally, During the production process, we would also modify the wax pattern according to the design to avoid throwing away some details in the model during the production process.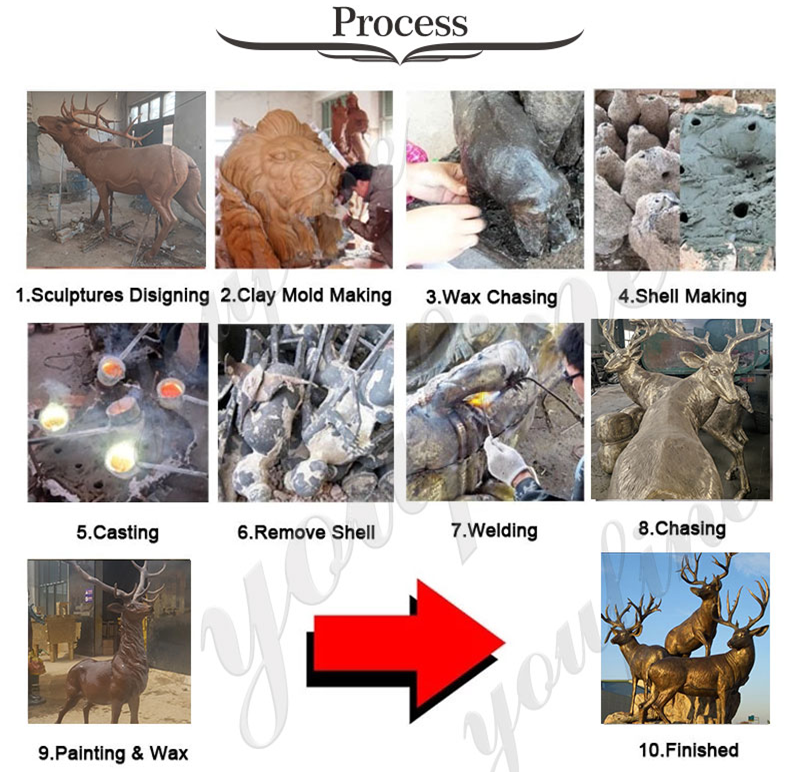 4. More designs of bronze deer statues:
You Fine Bronze Foundry is one of the leading casting bronze sculpture factories and exporters. With more than 35 years of experience, we always provide superior quality to all our customers. We have extensive experience in making bronze animal sculptures and could make different kinds of animals, such as bronze ducks statues, bronze dogs statues, bronze lions statues, bronze horse statues, bronze deer statues, bronze cattle statues, bronze eagle statues and so on.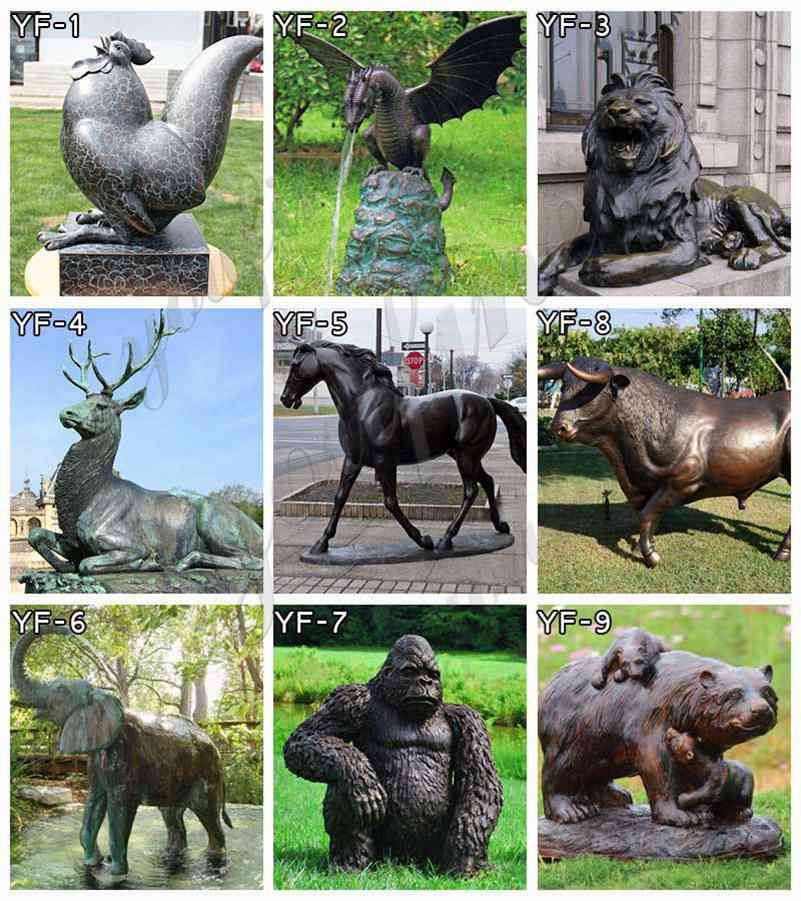 Whether you're looking for any beautiful bronze elk sculptures or other bronze animal sculptures with us, you could find your favorite. We have a wide range of product designs and you could always contact us for information on other products and the latest quotes.