Bronze Deer Statue Details:
This beautiful outdoor bronze deer garden statue is in amazing detail. Such high-quality animal sculptures would become a highlight in the park. Especially the deer with shiny fur all over their bodies. Our artist made the deer's graceful body so real. Second, and most inspiring, this life-size bronze deer sculpture has pure eyes. We all know that the eyes are the windows to the soul. Then, we could see a beautiful world and a happy future in the eyes of the deer. YouFine believes that when you have this exquisite fawn sculpture in your garden, your place would be even better.
YouFine's Lifelike Clay Model:
Our artist would use the traditional lost wax method to create this bronze deer statue. As we all know, the lost wax method is one of the most primitive and oldest methods of making bronze sculptures. But before making bronze sculptures, our professional clay model masters first need to make a 1:1 clay model. Artists then make corresponding sculptures based on the clay molds. Our clay modelers and engravers are very professional. These lifelike clay models and lifelike sculptures are handcrafted by them. Of course, YouFine has many clay models of bronze deer sculptures. Our clay model is free for you to use. So, no doubt, you would save thousands of clay model fees.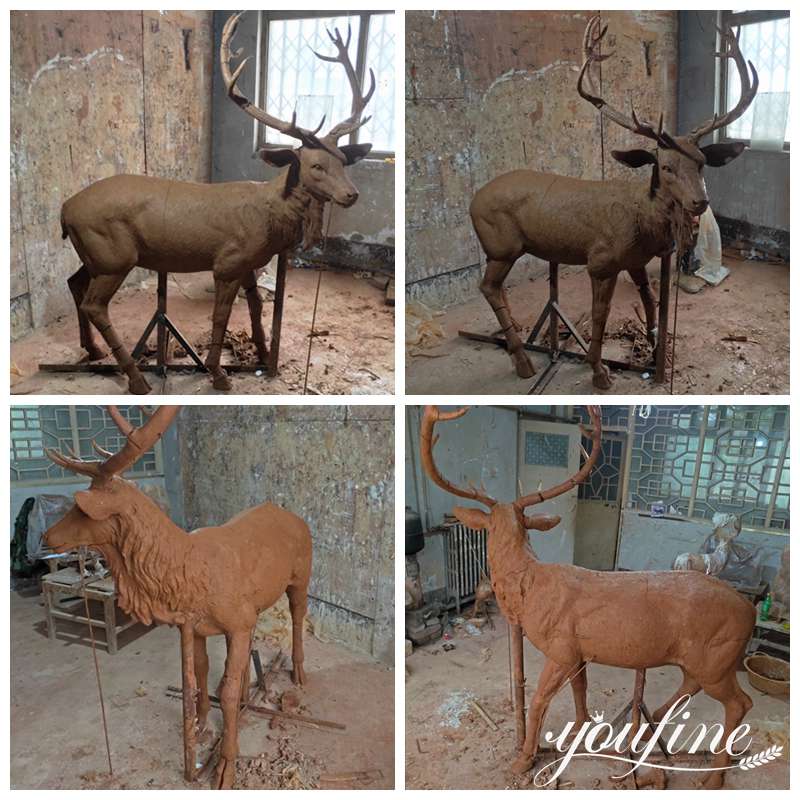 High-quality Bronze Metal Material:
In addition, our outdoor bronze deer statues would also be made of high-quality bronze metal material. And, our pure bronze metal content reaches more than 85%. So, we guarantee the sturdiness of the sculpture. These sturdy bronze animal sculptures could be placed outdoors for many years without any quality issues. The thickness of our sculptures is between 5-and 8mm. Such solid, high-quality animal sculptures could definitely add something different to other public spaces such as outdoor gardens or parks.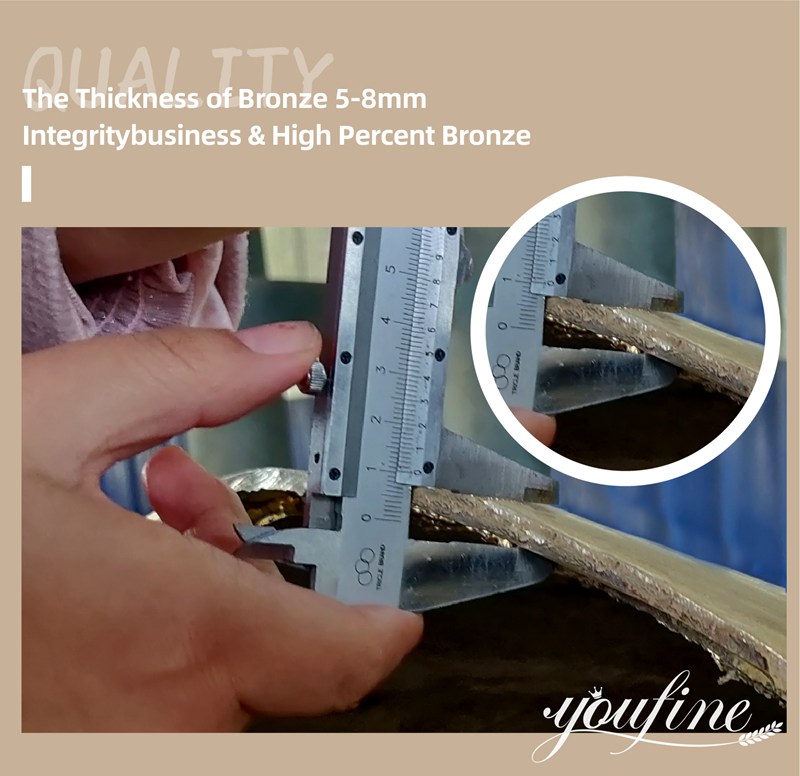 Positions That Could be Decorated:
Our bronze doe and deer sculptures could be used indoors or outdoors, such as in outdoor gardens, parks, plazas, etc. Our sculptures are of impeccable quality and could be used outdoors for years. Of course, this bronze deer sculpture could also be placed in the zoo. Secondly, you could also place this animal sculpture in the children's entertainment area. A child's world is always full of exploration. Without a doubt, children develop the deepest bond with animals. Therefore, we could establish a culture of harmonious coexistence between man and nature for children from an early age.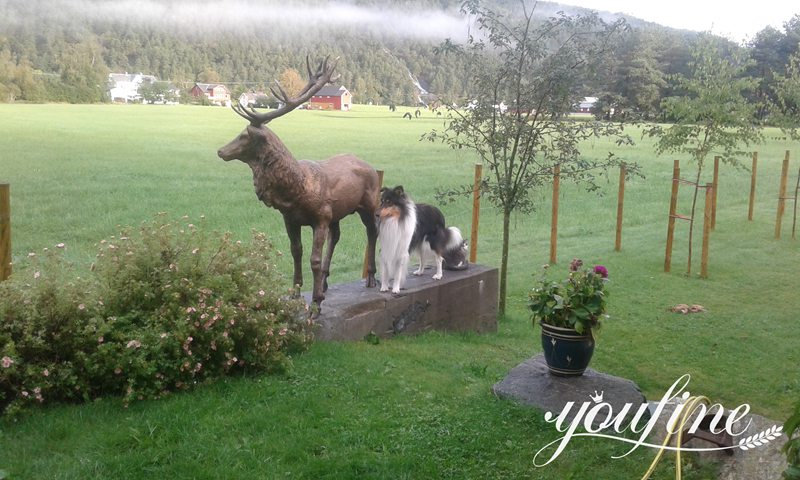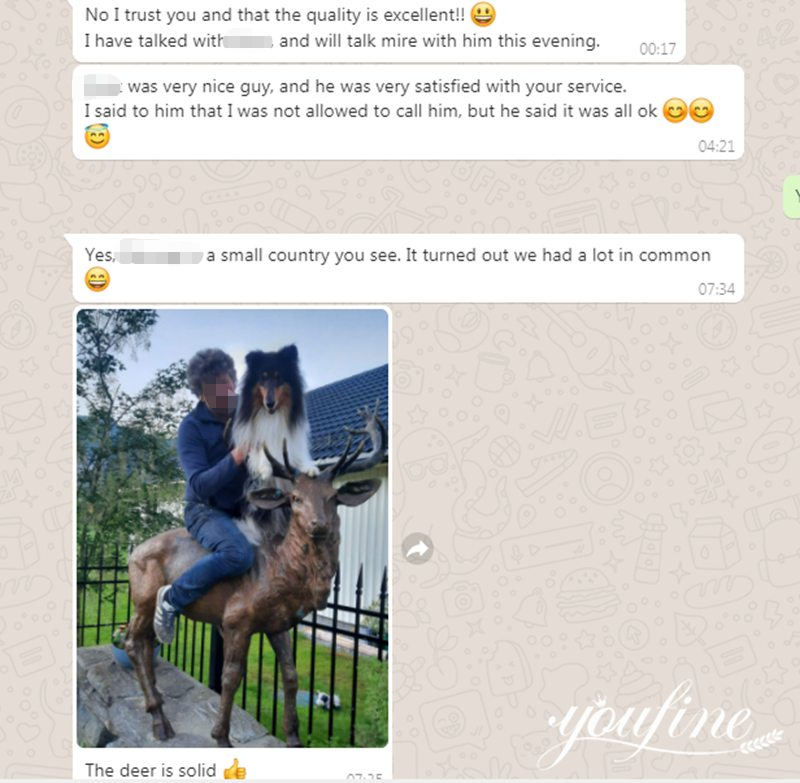 And the surface of the bronze deer sculpture is handled very well by our professional craftsmen. Over time, the colors of our bronze deer sculptures would become more and more natural. Meanwhile, we also have a range of bronze deer sculptures to choose from. If you like our bronze deer sculptures or need any customization, please contact us today.