Life-size Moose Statue Details:
What a beautiful and magnificent bronze life-size moose statue design, this sculpture is made of high-quality bronze material. Would you like to have this large sculptural design? YouFine believes that no matter where you place it, this bronze moose statue is sure to grab attention. We all know that moose is the largest deer in the world and the only species under the moose genus. Also, male moose are characterized by palm-shaped antlers. YouFine would cast a real bronze moose statue for you.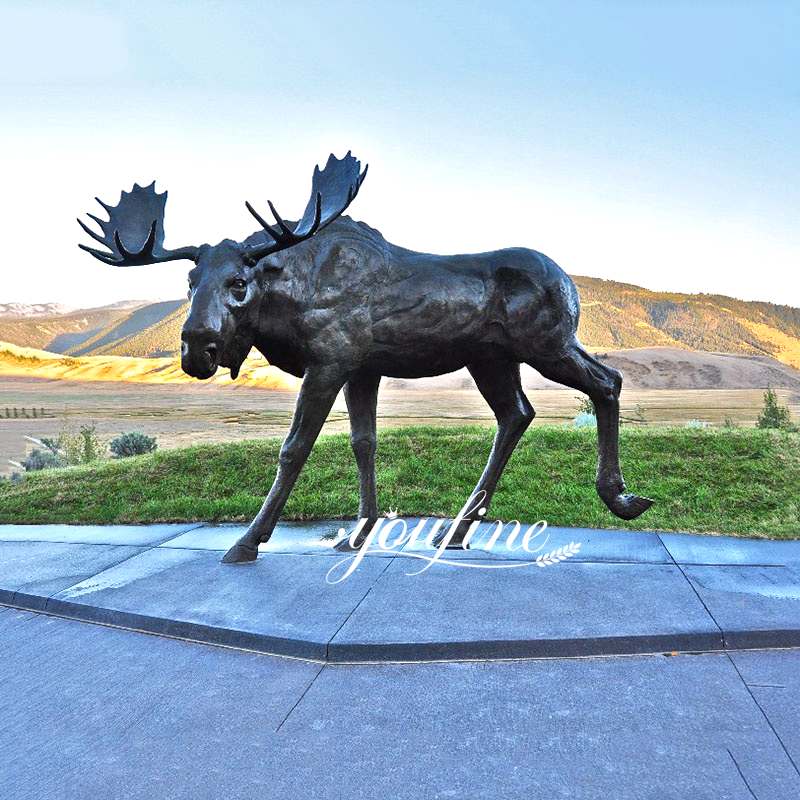 Special Antler Design:
This bronze moose statue is a very good piece of art as you could see the moose statue is very vivid. YouFine takes into account the inconvenient transportation of antlers, so we would make special designs. First of all, the antlers, shape, and posture we made are very similar to real moose. Second, our antlers are not directly welded to the moose. Instead, use the screw solution. This ensures the safety of the antlers and the convenience of transportation. Best of all, it also saves you a shipping fee. In addition, YouFine has many clay models of moose sculptures so we could give you more choices. Of course, existing clay models could also save you model fees.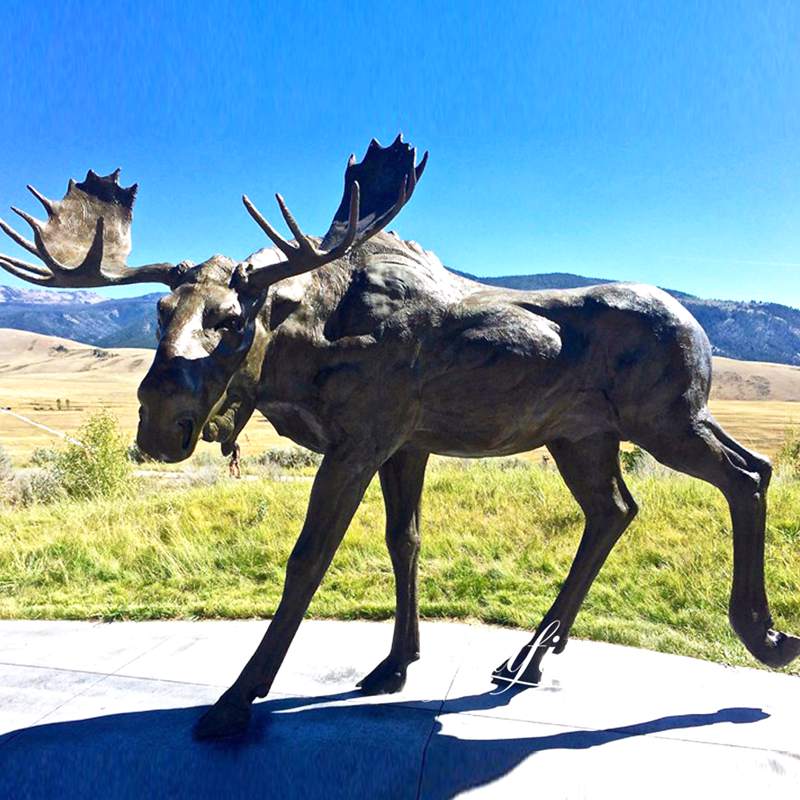 Professional Artist Team:
We have a team that only does bronze moose sculptures and they do a lot of research on moose. And some of our masters keep a lot of moose garden statues, so the shape of YouFine moose is very realistic and vivid. Especially our artists know very well the structure and construction of moose. So there is no doubt that you would have a perfect moose sculpture. And we could not only cast moose sculptures but also white-tailed moose, moose, elk, etc…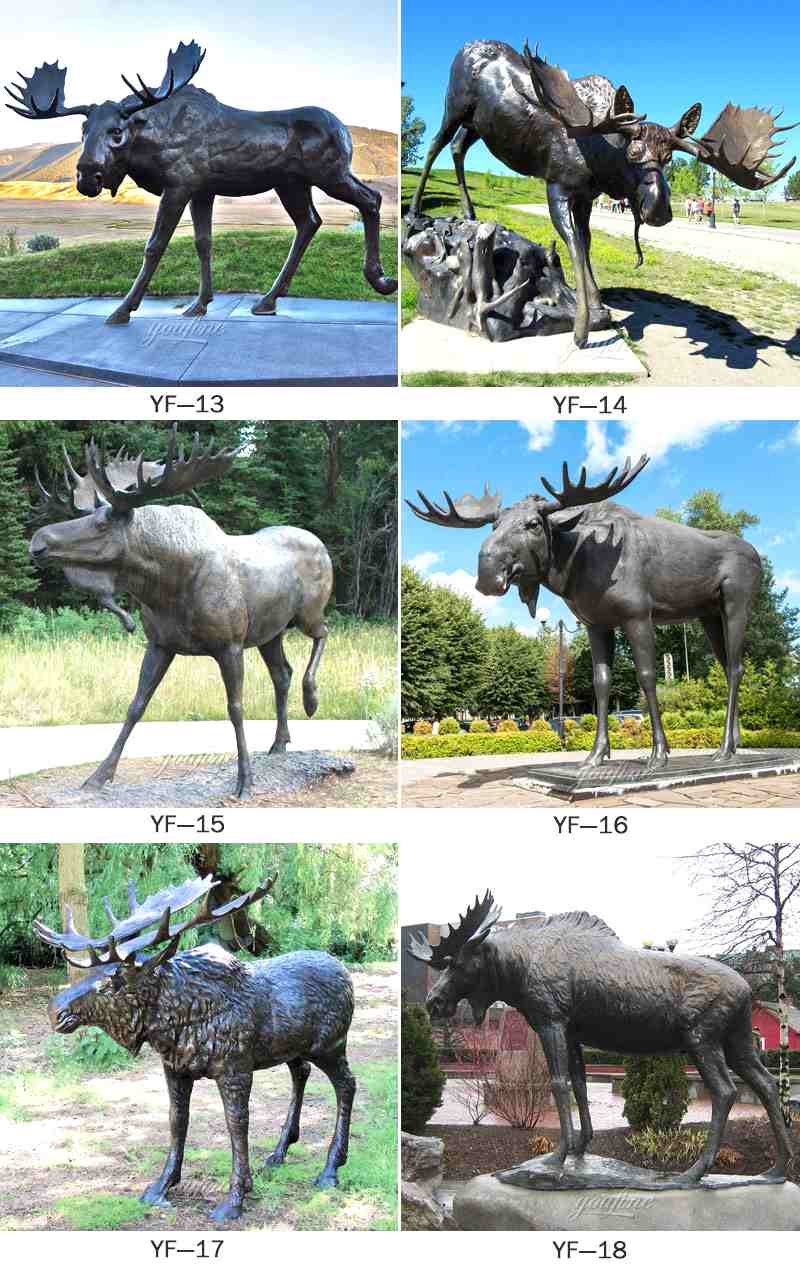 Testimonials From Customers:
YouFine factory produces animal statues of different designs for customers all year round. Our clients are very satisfied with our status. I believe this bronze moose statue would be very shocking in the garden. Our client installed this moose sculpture in his garden. This is a hunter client who has real stuffed moose in his home. Therefore, he was very familiar with bronze moose statues. In his opinion, YouFine's life-size deer statues are very realistic. He asked us for pictures of the master and a small biography. He hopes our artists could cast more moose sculptures for you.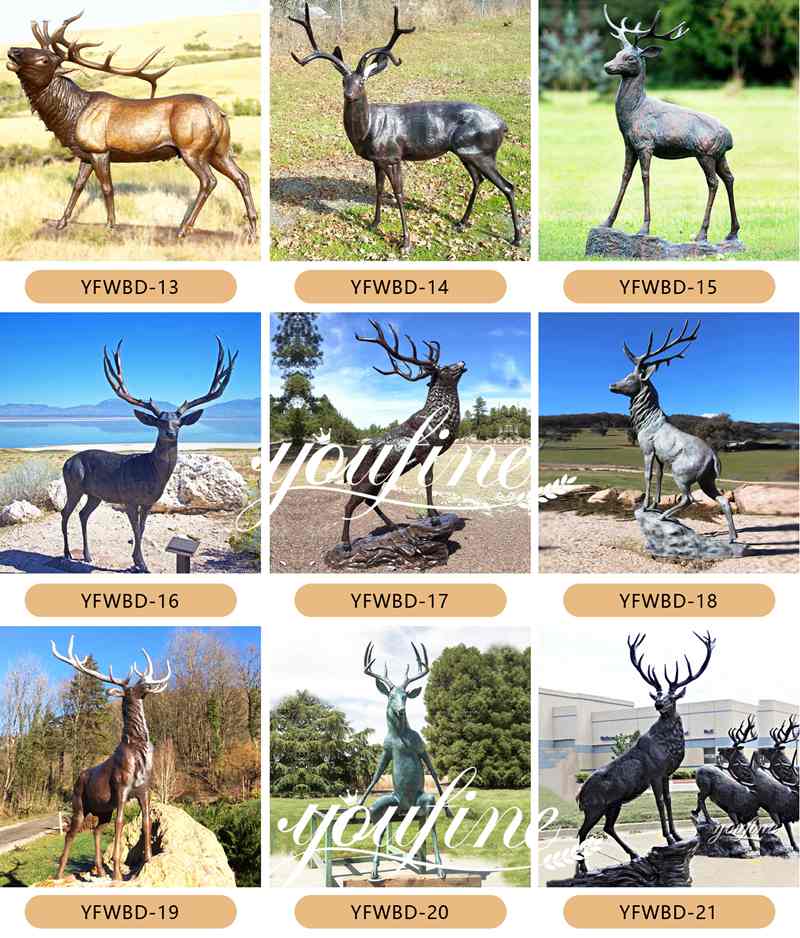 If you are interested in casting a bronze outdoor moose statue, please contact us today. As a professional bronze sculpture foundry, YouFine is worthy of your choice.