The deer is considered a docile animal and at the same time has a very beautiful appearance. Therefore, the bronze deer statue is very suitable to be used as a finishing touch in the garden and courtyard of the home. Putting this outdoor deer statue for garden would create an attractive home highlight being the envy of your neighbors. You also could also always feel serenity and nature from this realistic life-size deer statue by YouFine.
Make Realistic Clay Models to Ensure Details:
YouFine's artists always put quality first, so they are very strict about details. And they are very proficient in making mud models and the characteristics of various animals. The clay model needs to go through many adjustments and modifications in their hands before it is confirmed by clients. If the customer is satisfied with the details, the next casting would begin. If customers are not satisfied with any details, they could communicate with our artists. And then they would revise again according to the requirements until the clay model is perfect.
High-quality Guaranteed:
we believe that quality is paramount. That's why we use only the highest-quality materials and techniques to create our bronze deer statues. Our skilled artisans pay close attention to every aspect of the sculpture, from the fur to the expression in the deer's eyes, creating a lifelike and captivating piece. We and our QC team strive to ensure that each statue is a work of art that would enhance your garden for more than decades years to come.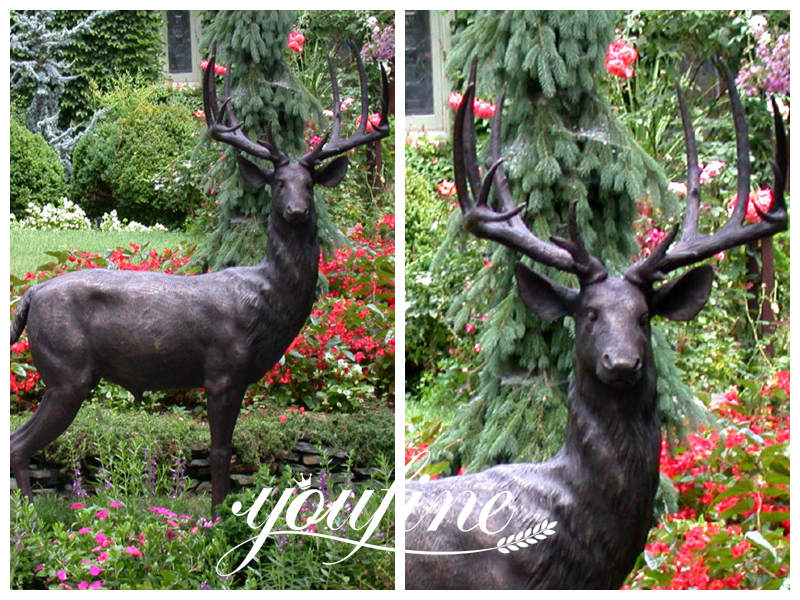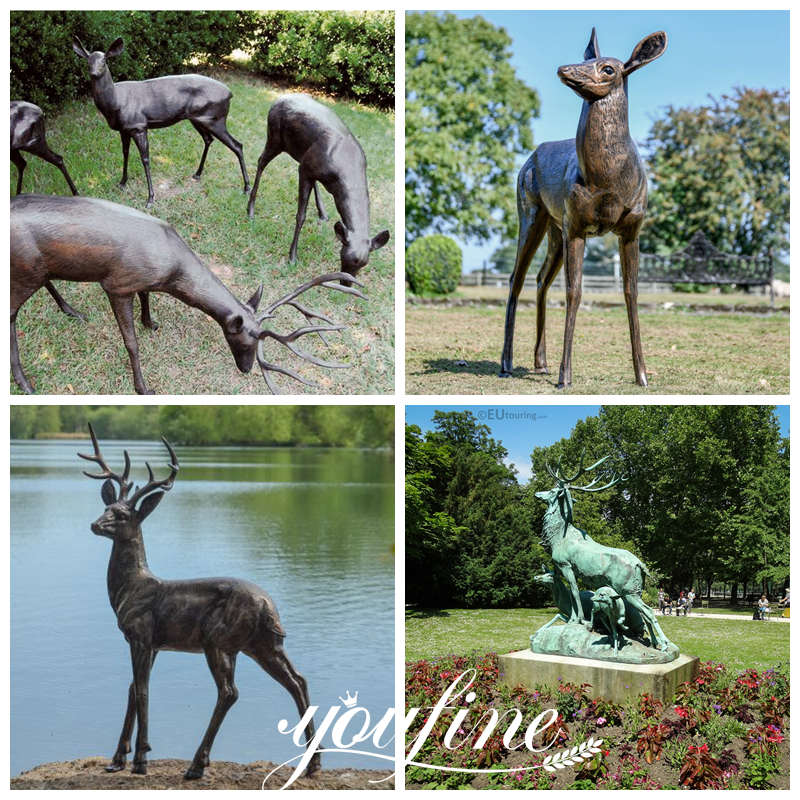 More Bronze Deer Statue for Garden:
YouFine, as a sculpture supplier, takes great pride in offering an extensive range of bronze deer statues for your garden. Each of our designs is carefully crafted to ensure stunning looks and is durable enough to withstand outdoor conditions. Our bronze deer statues come in a variety of styles, from classic to contemporary, to suit any garden aesthetic. Whether you're looking for a life-size bronze deer or a smaller statue to accent your landscaping, we have a wide range of sizes to choose from.
Contact us now, we are confident that you would be delighted with the quality and beauty of our life-size outdoor deer statues.