Bronze Panda Bear Statue:
Pandas have lived on Earth for at least 8 million years. It is known as a "living fossil" and a "Chinese national treasure". It is a WWF ambassador and a flagship species for biodiversity conservation in the world. People love its simplicity, so we have also produced a series of bronze panda statue.
Bronze Panda Bear Statue application:
Many people like to put the bronze panda statues in their gardens and courtyards, which makes for a lovely family atmosphere. I'm sure the kids at home would love this decoration too. If you like pandas, I'd love to hear from you. Our sculptures are very vivid.
As pandas are very flexible, they can arrange their huge bodies into various poses. We can also accept custom orders to sculpt bronze panda statues into different poses. Our sculptor is very professional and has been exposed to sculpture since childhood and has very high attention to detail. So please trust us.
If you are interested in bronze sculpture or like our lovely bronze panda statue, please send us a message or send us an email and we will provide you with more detailed pictures and quotation. We have over 35 years of experience in this industry and we will provide you with the best products and services.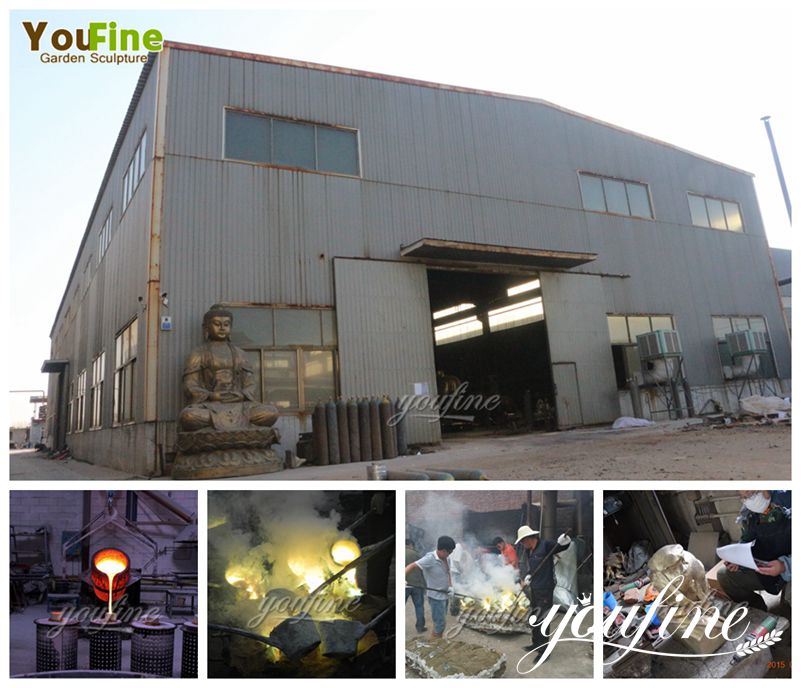 Perfect Package:
Our packaging is perfect. We have both inner and outer packaging. The outer packaging is 3 cm thick, which is twice as thick as the normal packaging. The inner packaging is usually made of foam and soft cotton. For different items, we have different packaging solutions to ensure the safety of the sculpture during transportation. Shipping by sea is one of our most common methods. If you do not have any special requirements, we usually choose sea freight.
You can assured of service and after-sales service. No matter what, we have the most professional staff at your service. We will not only recommend the most suitable style for you, but also after you have repaired this sculpture.