Tiger Statue Introduction:
YouFine has various tiger sculptures. All our tiger sculptures are carefully crafted. YouFine has the most stylish and modern version of the outdoor tiger statue to choose from. YouFine artists have been casting tiger sculptures for many years. Our tiger sculptures are very popular. Especially many tiger sculptures are attractive because of their simplicity.
You could see how beautiful this ferocious tiger sculpture is. Our artist completely casts the running pose of a tiger. Moreover, his facial expressions also brought shock to people. The fur of this golden tiger sculpture is cast in an abstract way. Therefore, it could better show the ferocious characteristics of wild animals.
Using Chemical Coloring Method:
The designers at YouFine Factory used chemical colorants to color the bronze tiger sculpture. This method ensures that the color of the bronze animal sculpture becomes more natural. YouFine artists are especially good at color grading. Then, YouFine Tiger Sculpture is the color you want. And, the color of our tiger sculpture is very eye-catching. In particular, the bright colors of these lightning patterns are unique. Without a doubt, your large bronze tiger sculpture would become your exclusive personal property.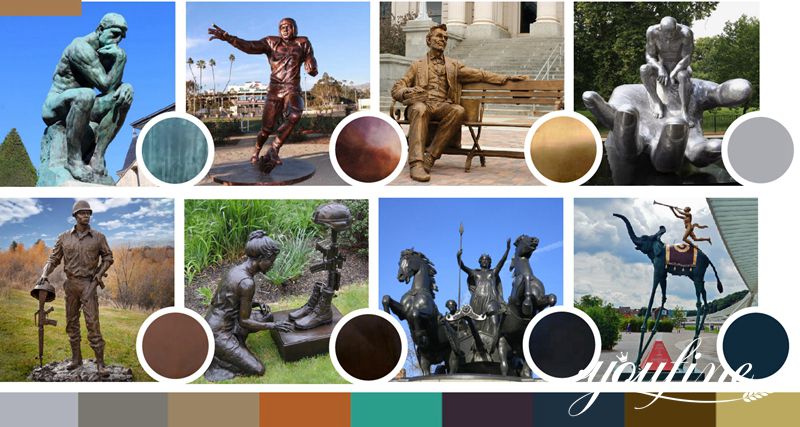 Traditional Lost Wax Casting:
Artists at the YouFine factory cast bronze tiger sculptures using the traditional lost wax method. What we know best is that these particular traditional techniques have been around for five thousand years. There is no doubt that our artists have fully mastered this particular technique. And, the artists at the YouFine factory have refined the technique. Among them, we use silica sol technology. This method helps ensure that the statue looks beautiful. Especially for YouFine sculptures, there would be no white spots on the surface of the sculptures after long-term use. As a new result, YouFine's outdoor tiger sculptures could have a long-term aesthetic.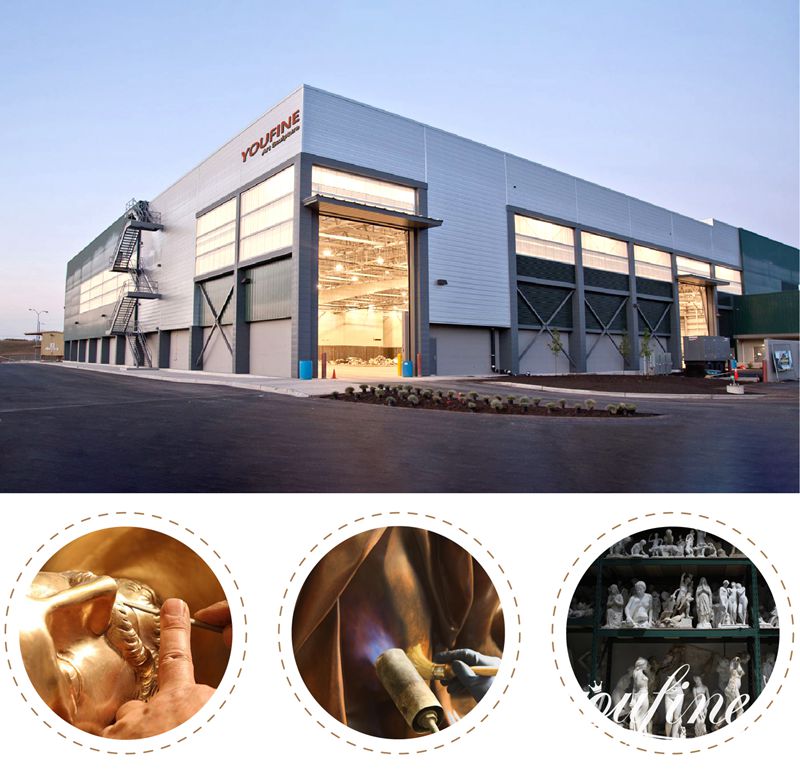 How Much is the Tiger Sculpture?
Prices for tiger sculptures may vary by size, bronze, and other styles. At YouFine factory, we guarantee to provide you with cost-effective tiger sculptures. Therefore, our prices are also the most reasonable. First, depending on the size of the tiger, a typical tiger sculpture starts at $2,000 and goes up to $100,000, while the average price is $5,000. We have undertaken various large-scale projects of tiger sculptures. Therefore our prices are adjusted according to the needs of our customers. Of course, our professional consultants would answer all questions about price differences for you.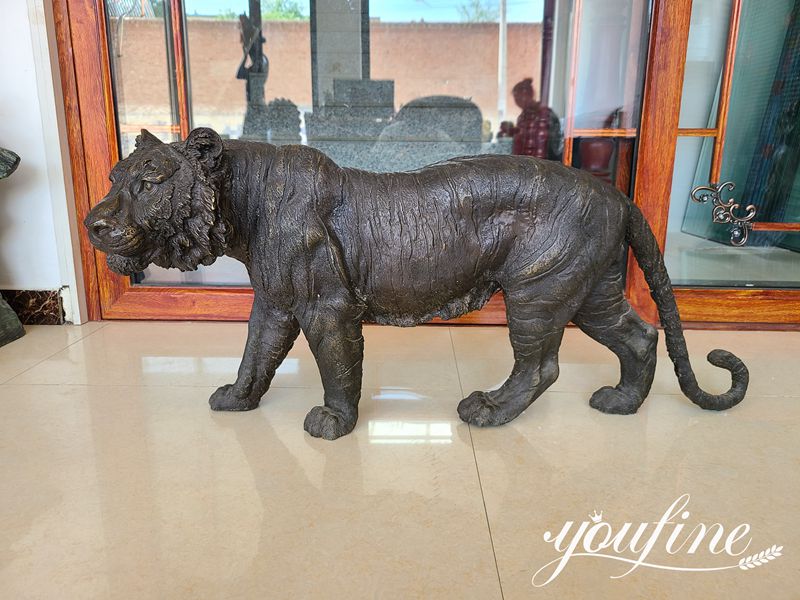 YouFine Tiger Sculpture Improves Home Taste:
YouFine metal tiger sculpture enhances the home taste. Our professional designers are always exploring and creating beautiful tiger sculptures. We could decorate your home with tiger sculptures that combine vintage and fashion. Introduce the tiger sculpture work into the interior decoration as a home. Whether you lean towards drama or prefer simplicity, our designers have you covered.
Additionally, we have partnerships with some of the best artists in the world. YouFine Tiger Sculpture would definitely bring more inspiration and fun to your life. Please contact us now. Get this unique large tiger sculpture.