1. Large bronze garden eagle sculpture details:

The wings of this eagle are stretched out and you could see almost every feather on our large bronze garden eagle sculpture. Our professional bronze craftsmen captured the fierceness and power of the eagle's eyes, and this eagle seemed ready to fly away from the habitat to capture gifts. Our bronze sculptures could be placed anywhere, and this would definitely be a nice ornament.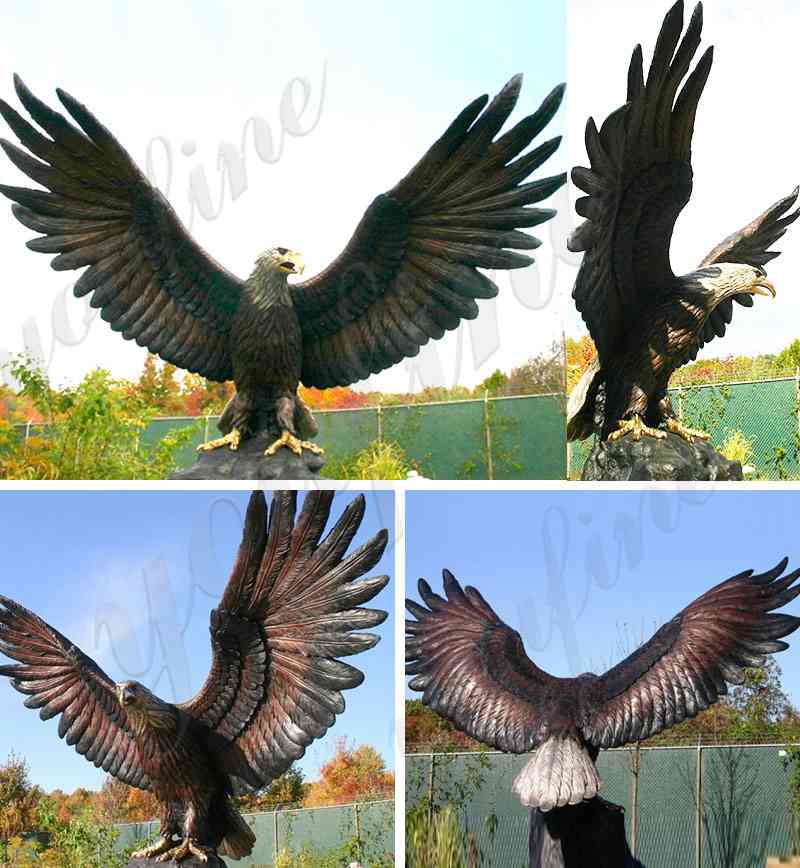 2. Why people like eagles very much?
Eagles are very popular in many countries. For example, the US national emblem is a white-headed sea eagle. And the American-born food osprey is the national bird of the United States. One of Mexico's national flags and national emblems, the snake-eating hawk on the cactus, evolved from the legend of the ancient Aztec Indians. It is said that when the Aztecs migrated, according to the gods, there was an eagle to catch the place where the snake fell on the cactus. The place they finally found was Mexico City.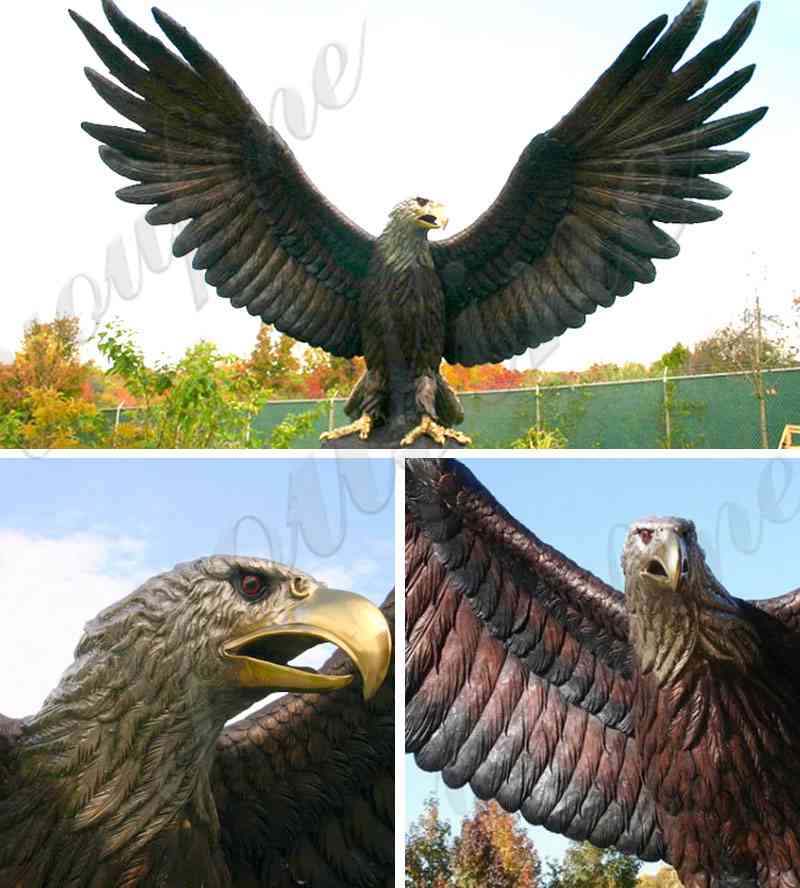 3.What we could make about bronze eagle statues?
Firstly, our bronze garden eagle sculptures use traditional and ancient lost wax process. What makes this casting process unique is that it could give extraordinary detail to any sculptures.
Secondly, we have excellent clay mold craftsmen who have been engaged in the production of various clay molds all the year round and have rich production experience to ensure the most vivid 1:1 clay mud model for our sculptures.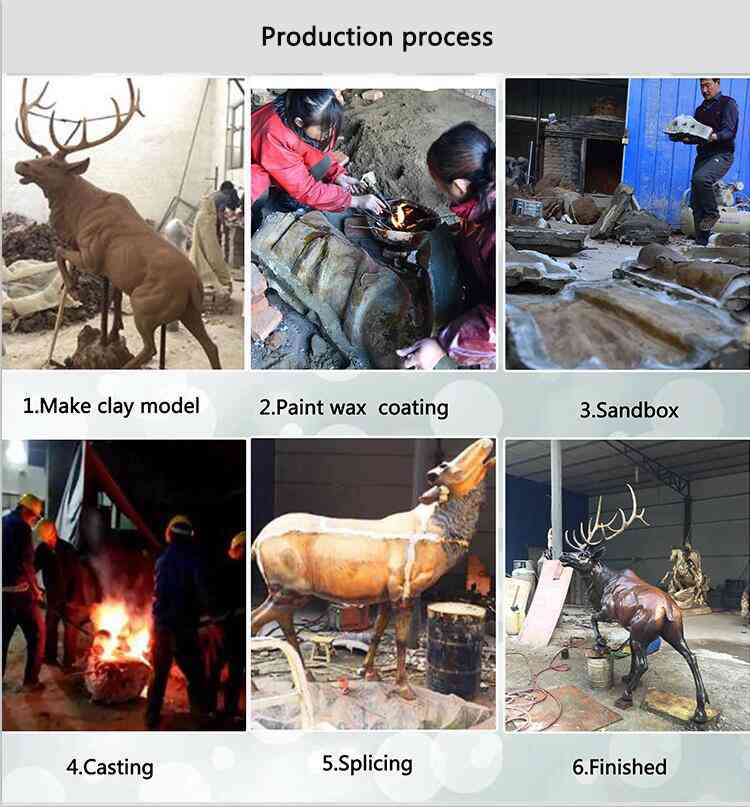 Third, our bronze carving craftsmen began to learn the production of bronze sculptures from a young age, specializing in the production of various animal sculptures for many years. The details of all the bronze sculptures are handmade by our craftsmen.
Finally, we also have the professional coloring master, all our sculptures could be colored according to your requirements. And our sculptures would be rust-proofed after the coloring is completed.
4. More designs of large brozne eagle statues:
Here at You Fine Bronze Foundry, you could find a series of bronze animal sculptures, such as bronze horse sculpture, bronze deer sculpture, bronze lion sculpture, bronze bull sculpture. Bronze leopard sculpture, bronze eagle sculpture, bronze dog sculpture and so on. At the same time, we also accept custom sculptures, both in size and design.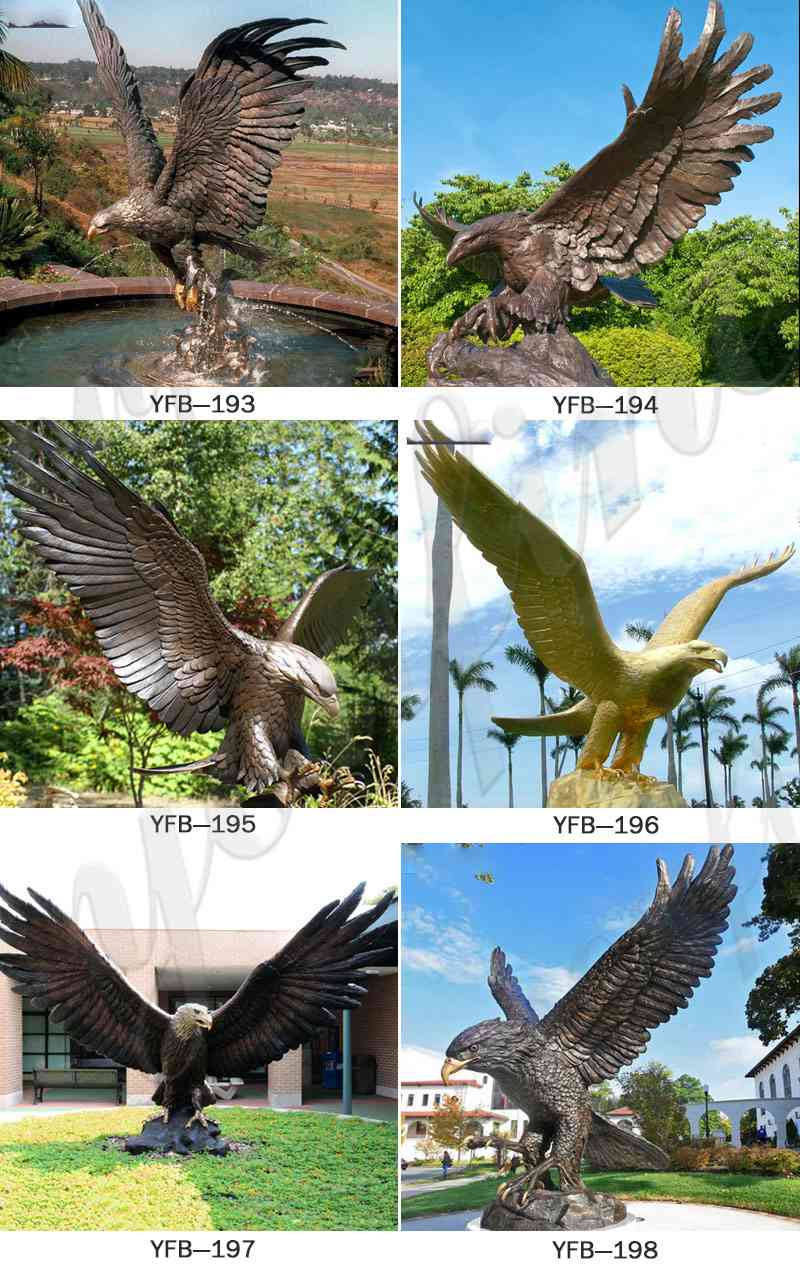 We hope that you would be addicted to our wide variety of charming bronze eagle statues.  And become part of a long tradition of respecting the mighty eagle.