1. Outdoor Large Bronze Eagle Statue Detail:
A very delicate large bronze eagle statue is displaying in front of us. The eagle spread his wings and he was flying in the air. The overall design of the sculpture is very vivid and realistic. We use a base to support this delicate sculpture. Our whole sculpture is made of high-quality bronze material to make this exquisite bronze sculpture. Therefore, high-quality raw materials can ensure that the sculpture can be placed outdoors for many years.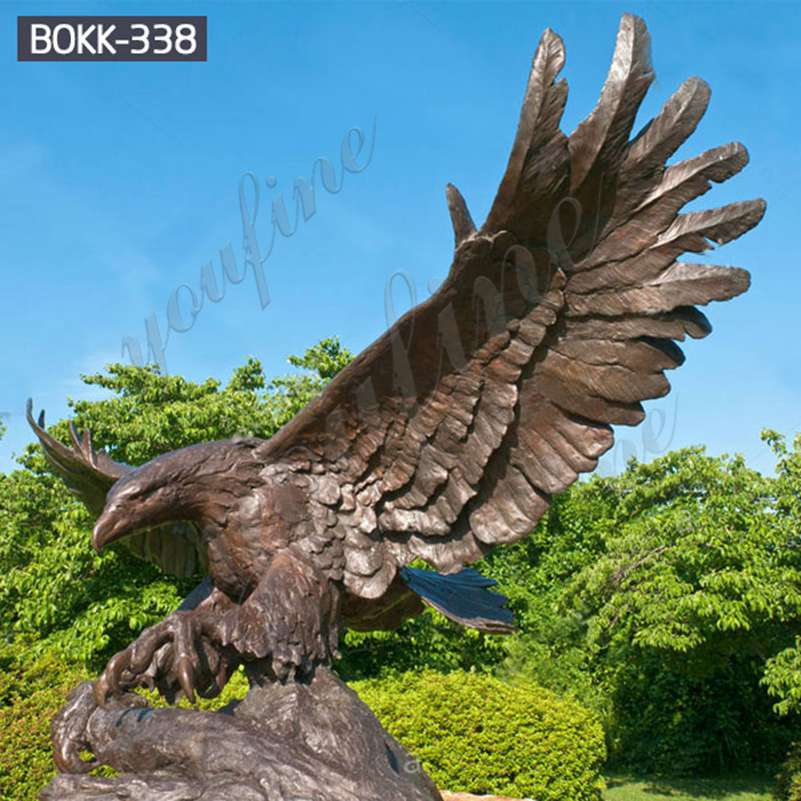 2. The Advantage of Our Bronze Eagle Statue:
Because our excellent bronze craftsmen have superb carving skills. And they have learned to cast bronze sculpture techniques since their childhood. So they have many years of bronze sculpture making experience. As well as all the details of this charming large bronze eagle statue are hand-made by our experienced bronze craftsmen. Purely hand-made sculptures must be of high quality.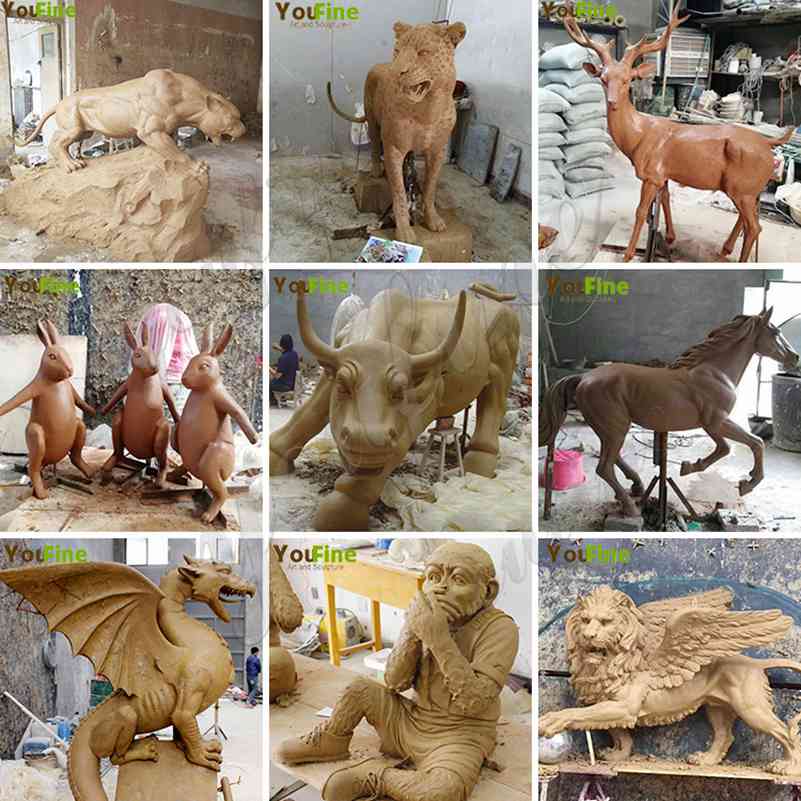 3. More Designs of Bronze Sculptures:
Our factory specializes in the field of bronze sculpture and has a history of more than 35 years. We are able to produce a series of bronze animal sculptures you want. Such as various outdoor bronze deer sculptures, bronze eagle statues, bronze horse sculptures, bronze dog sculptures, bronze bull sculptures, bronze bear sculptures, and so on. We could make regular sizes such as life-size. Of course, we can also customize it for you according to your size requirement.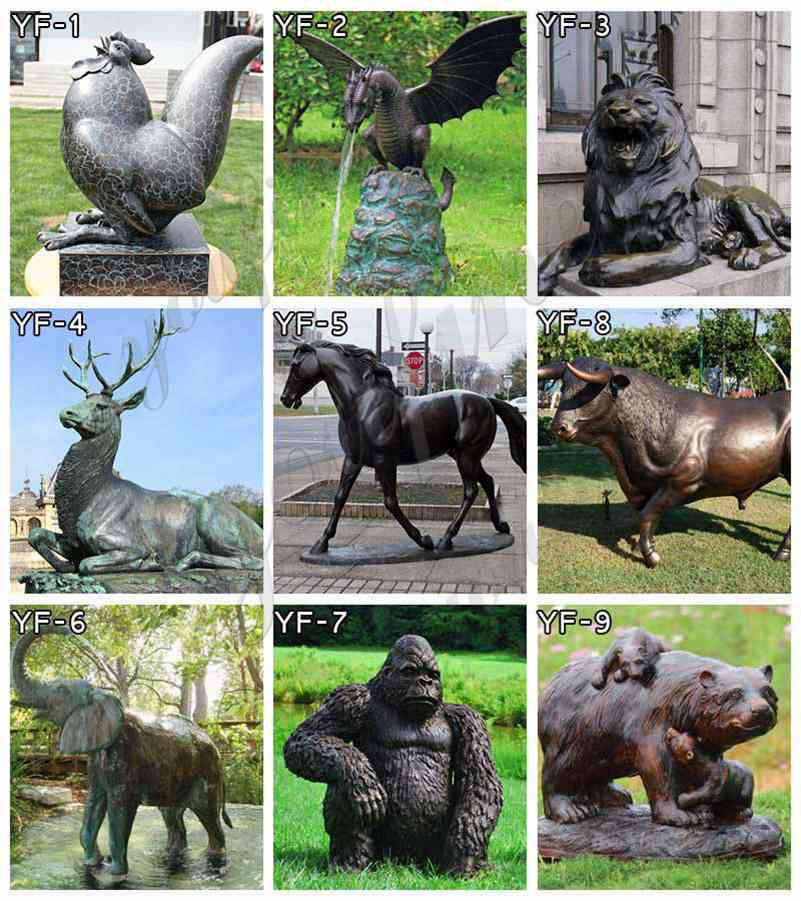 4. Why Choose You Fine Bronze Factory?
Our work team has a professional division of labor. Firstly, the professional clay model design team would create the most perfect 1:1 clay model for you. The experienced bronze masters would make the beautiful sculptures for you. Then professional QC team would provide you with a reasonable budget and price plan. And sales team would communicate with you in time to provide the suitable sculpture products with you to meet your needs and solve after-sale problems.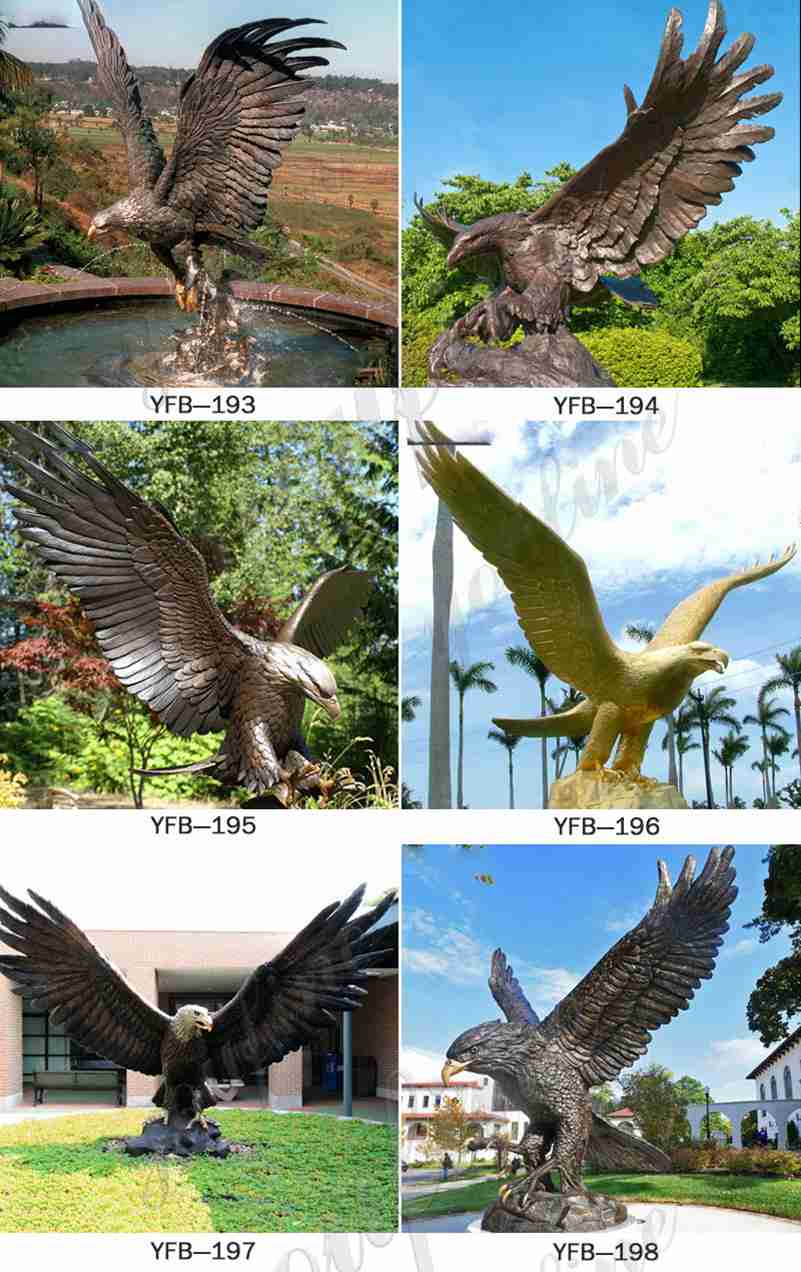 As a professional bronze carving factory, You Fine Bronze Factory has a large number of bronze animal sculpture designs to choose from. If you want to get our highest quality outdoor large bronze eagle statue, please feel free to contact us, our sculpture must be the best price.