1. Introduction of this antique bronze horse sculpture:
This life size horse statue is very beautiful on the lawn. The horse is very quiet and elegant, and his mouth kissed the grass. Therefore it depicts the scene where the horse is grazing in the grass, and it shows us a very warm picture.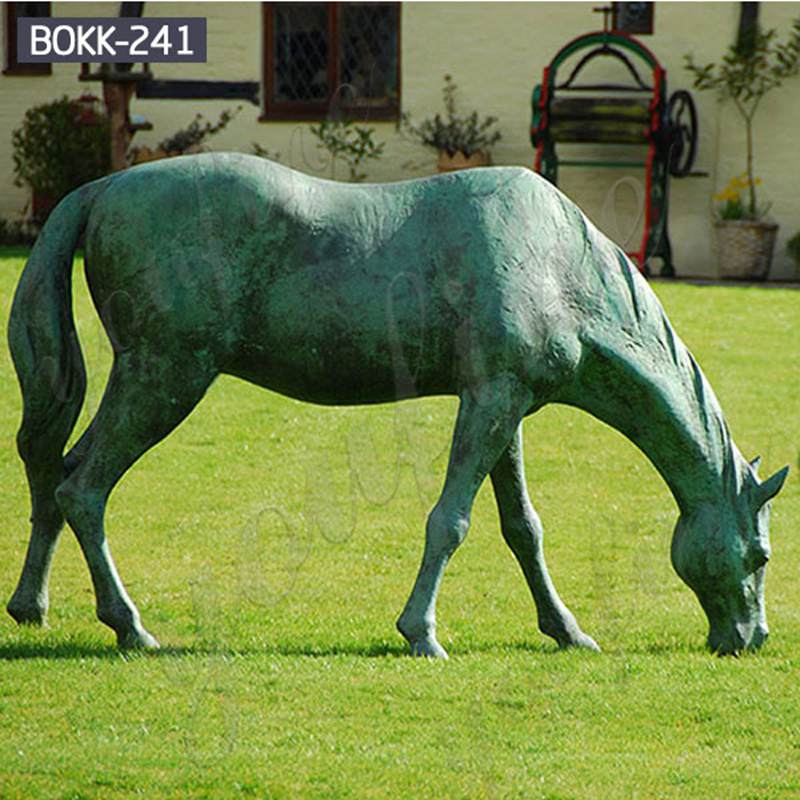 The size of this bronze life size horse statue is life size, and the size proportion of the sculpture is very coordinated. As we all know, lost wax process is the oldest method of making bronze sculptures. When we make bronze sculptures, we use the traditional "lost wax method" to ensure that every detail of the bronze animal sculpture is not missed through precision casting.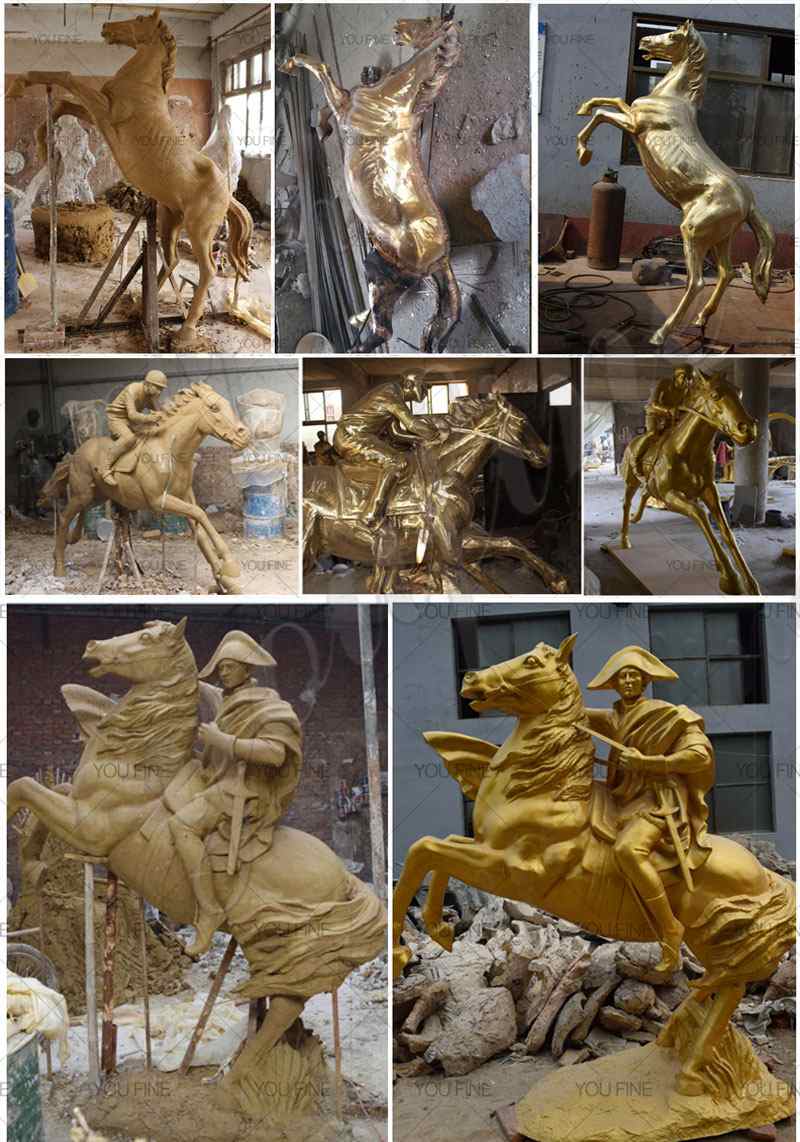 2. What could we make of brozne horse statue:
All of our bronze animal sculptures are made using ancient and traditional lost wax process and real art. Our bronze animal horse sculptures are ideal for school mascots, ranches, riding academy, racetracks, shopping centers, storefront displays, restaurants, and hotel decorations. Or any decorating facility that seeks high quality work of art.
Because we use high quality bronze metal materials. Bronze metal contains more than 80% and also contains 20% other metals to ensure the solid nature of the sculpture. Therefore, our sculptures are suitable for indoor or outdoor use for many years without fading, and would be more lustrous. And this sturdy, flexible bronze statue could put in any severe weather environments .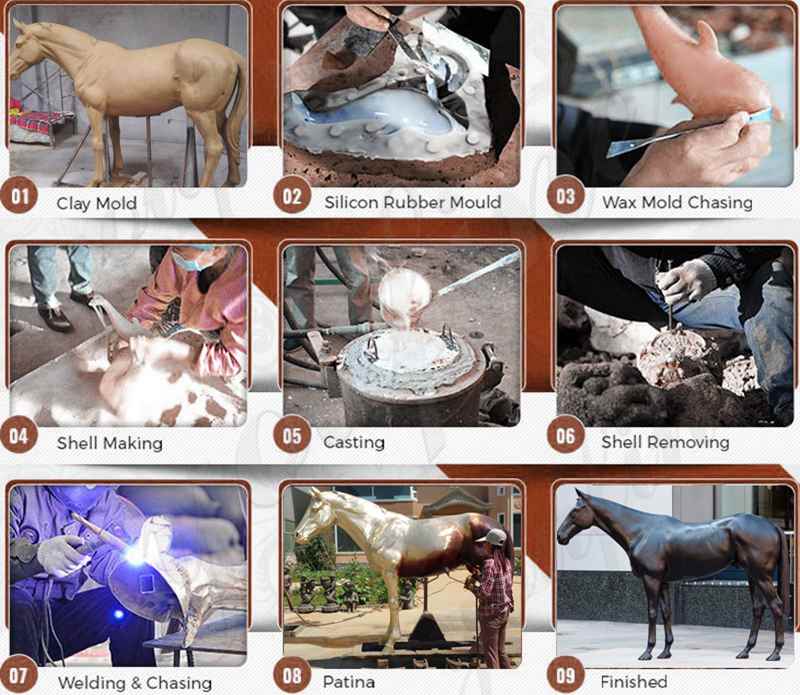 3. More designs of brozne horse statues:
You Fine Bronze Foundry specializes in different bronze animal statues and sculptures for more than 30 years. Therefore at our factory, we could provide you with a series of bronze horse sculptures. Whether it is large size, regular life size or small size, we all could make it.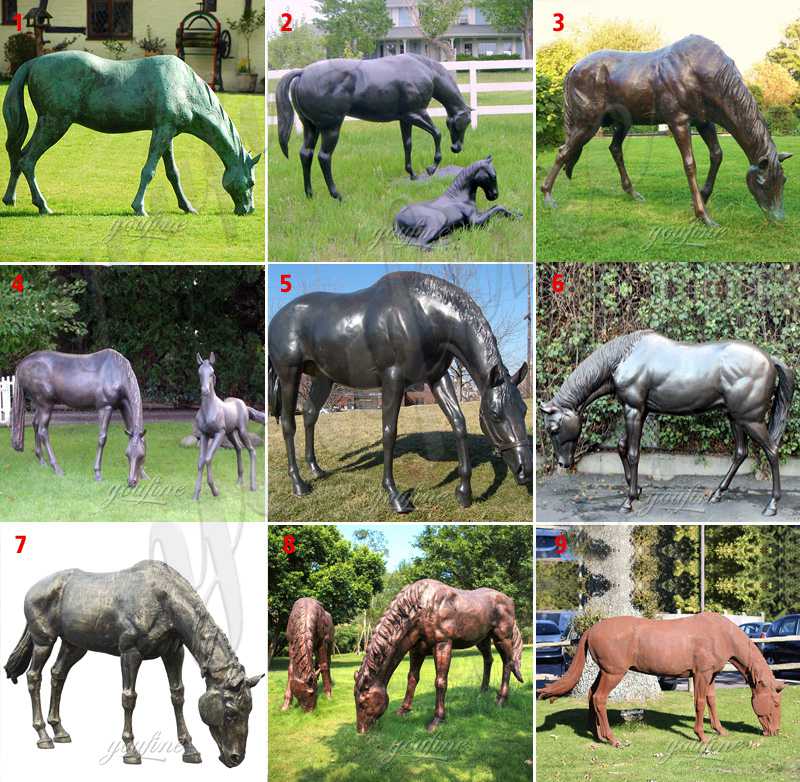 If you like our antique bronze horse statue, please feel free to contact us. We would provide you detailed product size, material, price and other information. And we would give you some discounts if you contact us today.