Jockey horse racing bronze sculpture introduction:
This jockey horse racing bronze sculpture is trying hard to compete for the first place in the competition. Go all out, this horse is galloping. The horse ran on the grass and refused to lose the game. When the jockey encouraged his partner to move forward at full speed, he advanced at full speed against the wind and his tail flew back. Both the jockey and the horse looked at the finish line and looked firm. As the jockey kicked his heel inward, he remained focused and placed his foot on the horse.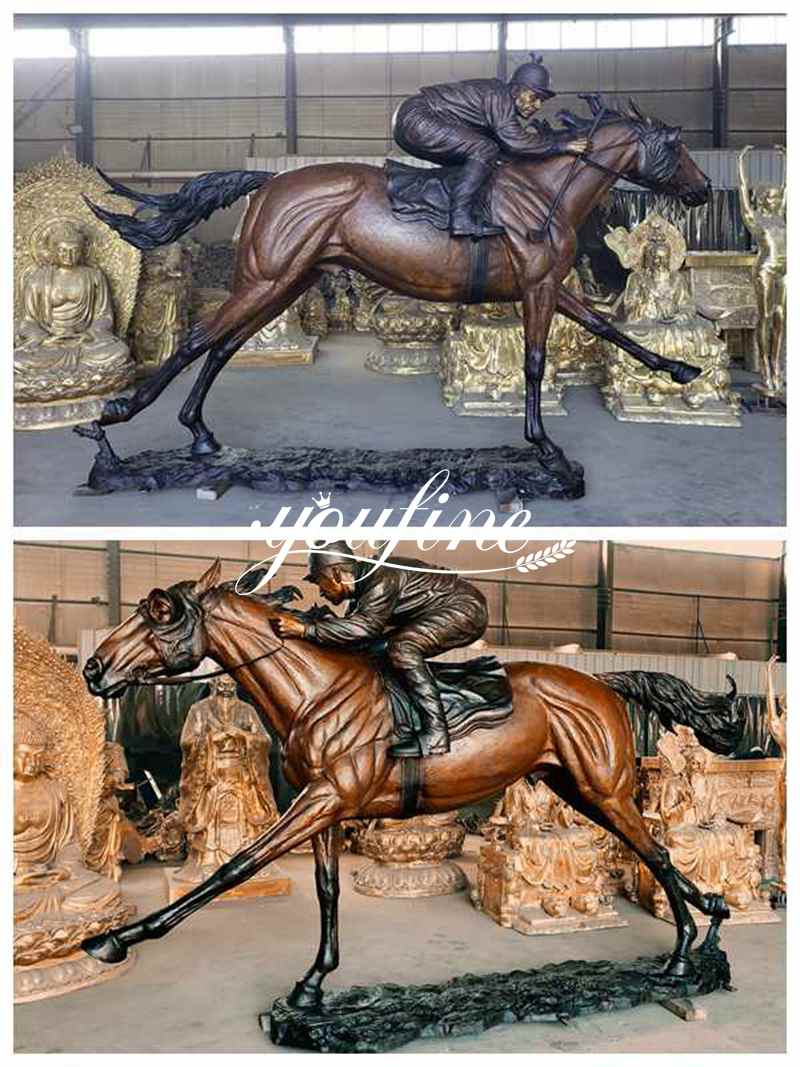 Why do people like brozne race horse very much?
This amazing horse racing bronze sculpture is very beautiful in detail and design. Made of bronze materials and has a pleasant natural appearance. The shape of the Jockey is well-proportioned, and the agile horse reflects the atmosphere and excitement of the professional horse race. The tail of horse is captured in a gallop of gusts, and the horse sculpture was full of personality and made a unique interior decoration.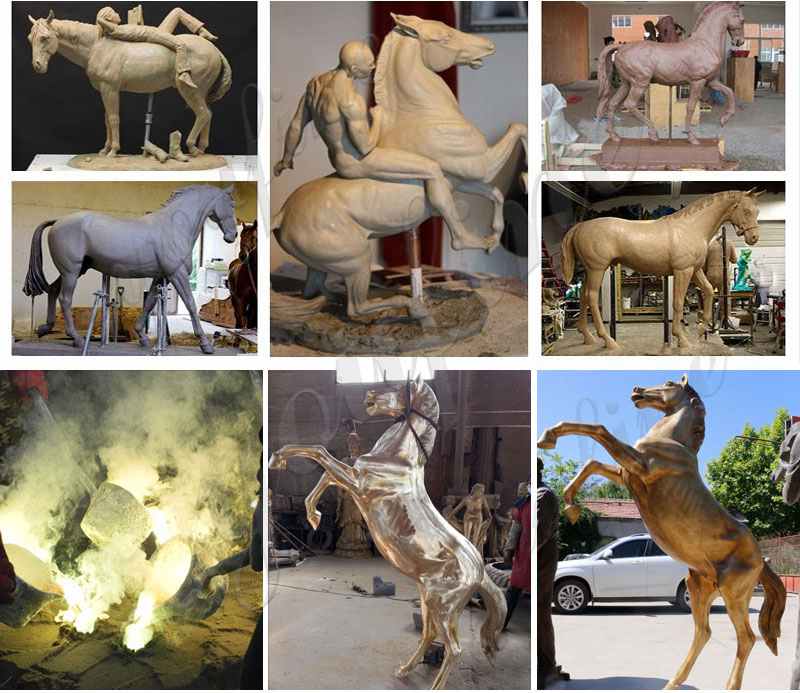 Howcould we make horse statue:
All of our life size bronze horse statues are made using ancient and traditional lost wax process and real art. Our bronze animal horse sculptures are ideal for school mascots, ranches, riding academy, racetracks, shopping centers, storefront displays, restaurants, and hotel decorations. Or any decorating facility that seeks high quality work of art.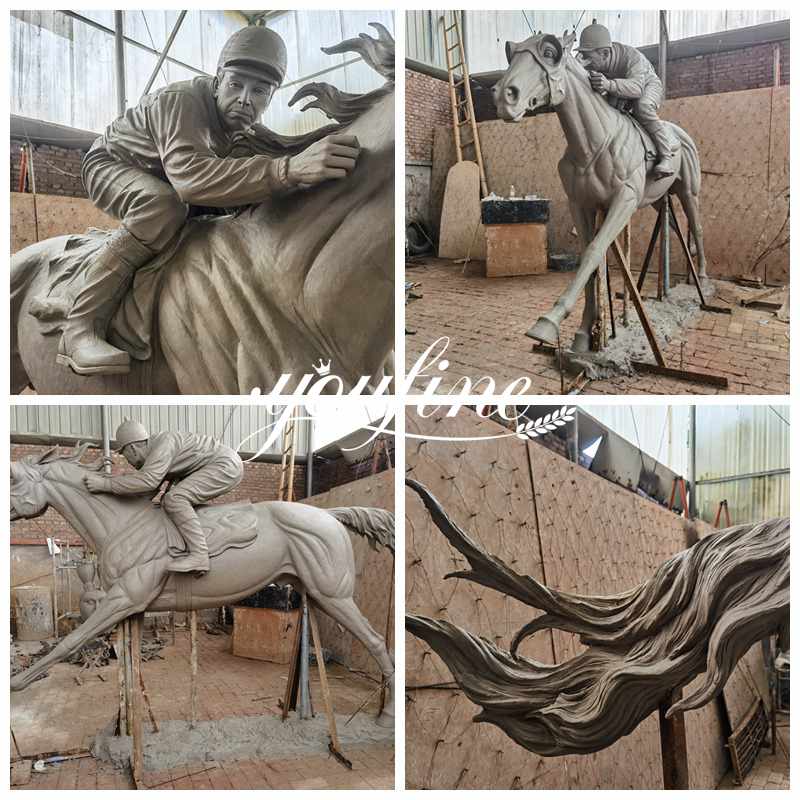 Because we use high quality bronze metal materials. Bronze metal contains more than 80% and also contains 20% other metals to ensure the solid nature of the sculpture. Therefore, our sculptures are suitable for indoor or outdoor use for many years without fading, and would be more lustrous. And this sturdy, flexible bronze statue could put in any severe weather environments .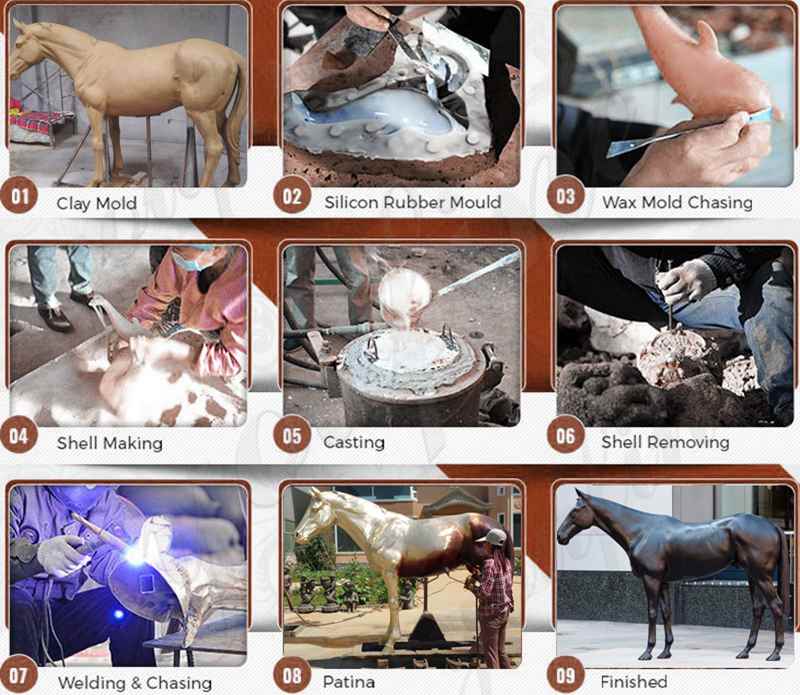 Our factory specializes in bronze statues and sculptures for more than 30 years. At the same time, we could provide customers with any customized bronze animal sculpture products.  Each of our bronze sculptures is cast by our professional and experienced bronze craftsmen to ensure the quality of the products.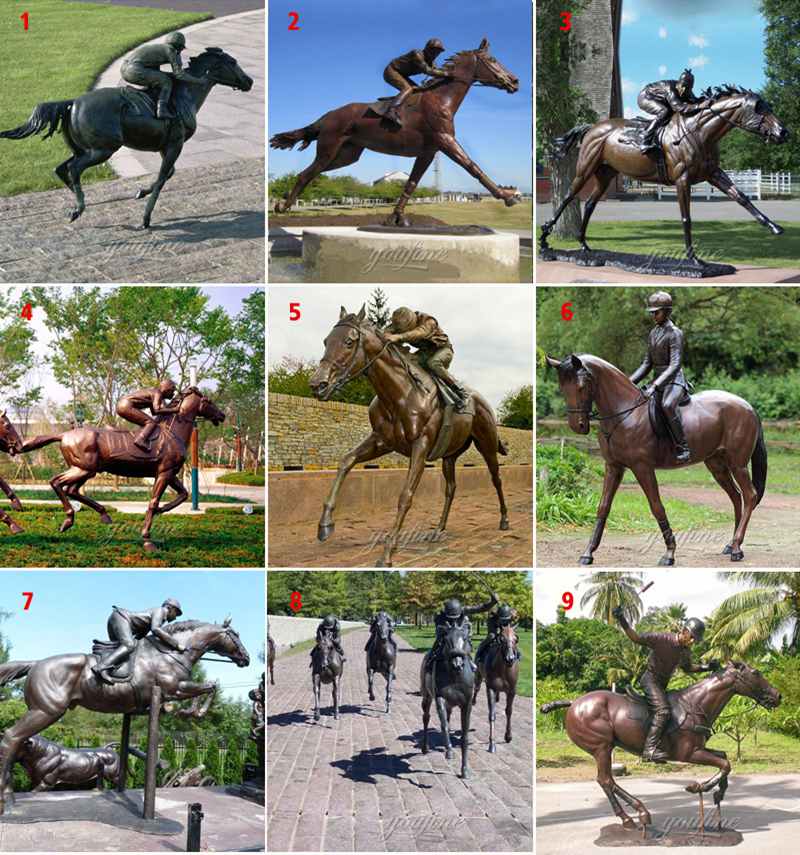 This is the best gift for avid horse friends, but also for the energetic people in life. If you are very passionate about horses, why not buy a life size bronze horse sculpture? This is definitely the best way to express your love for horses.