Thinking Bull Bronze Statue Details:
The design of the thinking bull bronze statue is very cute and unusual. From the design of this statue. You could find that this statue is very similar to the thinker of the famous artist Rodin. In fact, the design inspiration for this sculpture came from the thinker. The entire sculpture inherits Rodin's serious atmosphere, but also adds a lot of humor.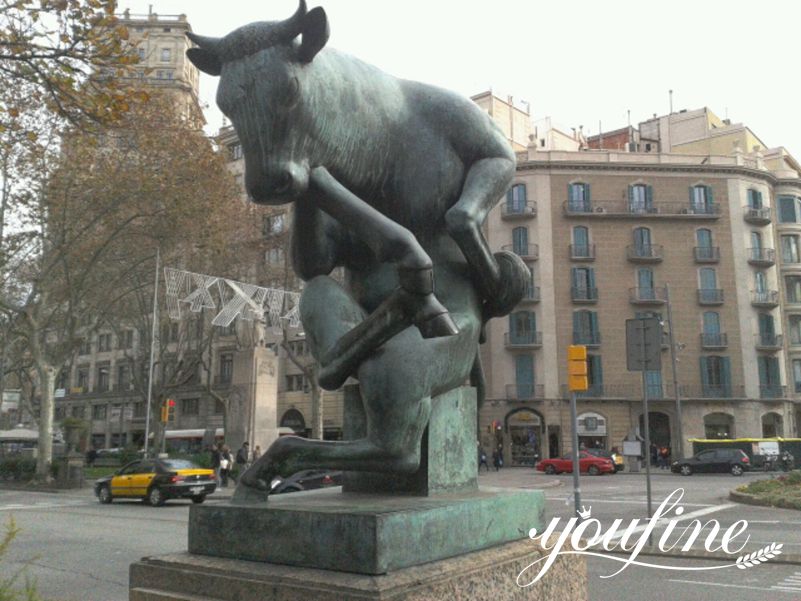 This sculpture depicts a cute bull sitting quietly on a stool. His right leg place on his left leg. And his front leg was supporting his chin. Although, he is just an animal, as if there is a human mind, giving a human soul. His deep shape adds a lot of calmness. The interesting thinking bull bronze statue could use as an outdoor square. Or a beautiful landscape in the garden. It must be able to attract people's attention and attract people to come and take photos of the sculpture.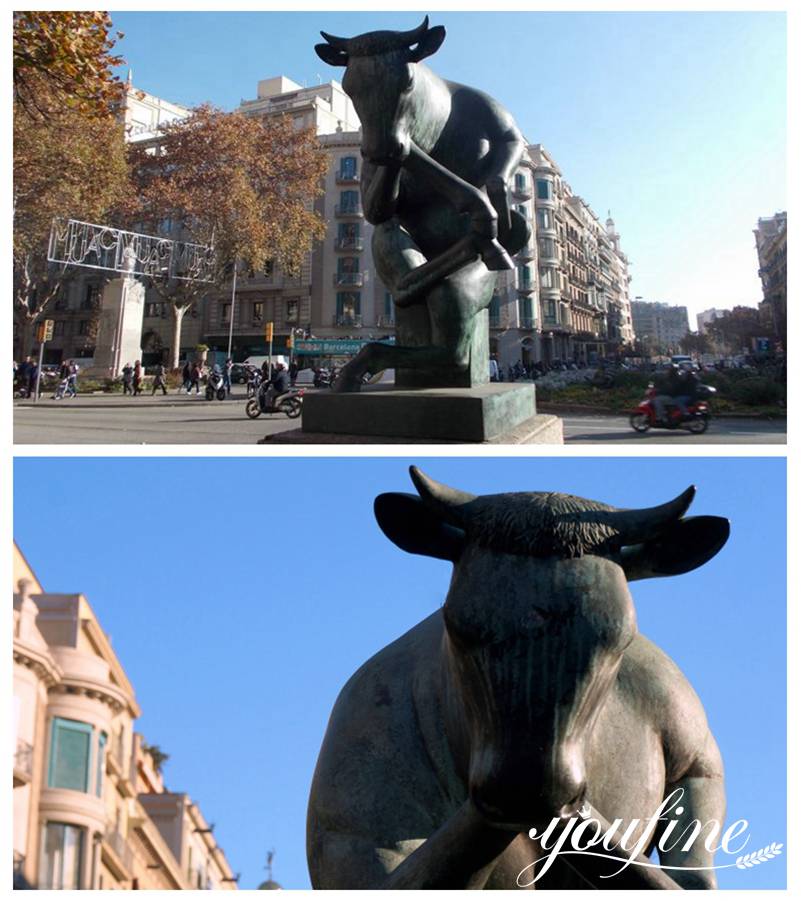 Traditional Craftsmanship:
We would use the traditional lost wax method to cast the entire bull bronze statue. In addition, our factory would use the latest silica-sol process during the process. This new technology could greatly improve the quality and details of the sculpture. And the sculpture would not produce white spots after hundreds of years of use. However, the ordinary ammonia process could not achieve this effect.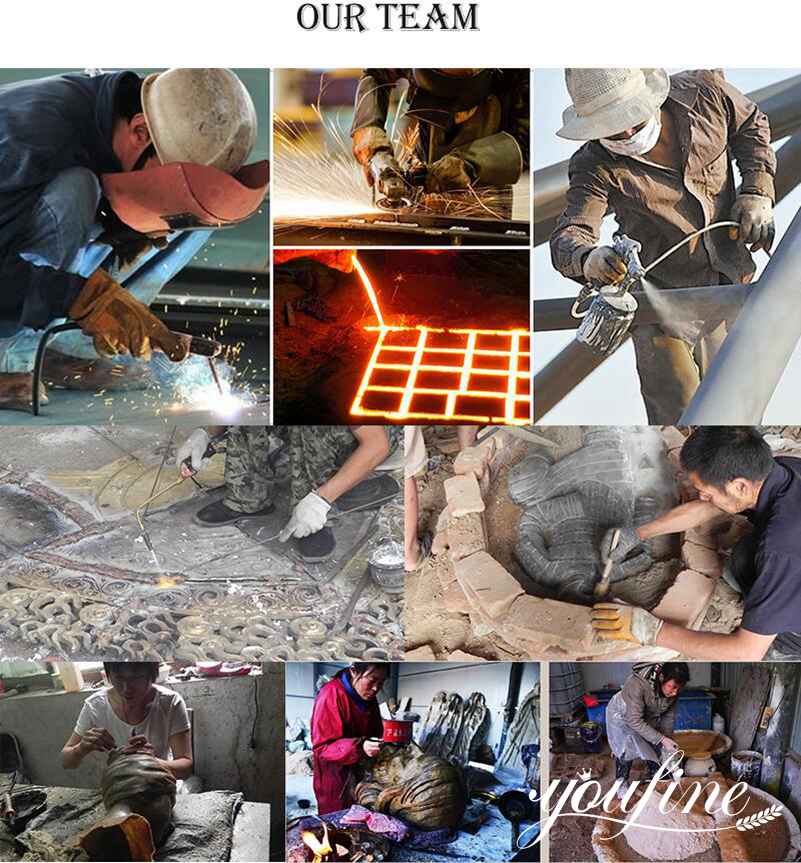 More Bronze Animal Statues Designs:
You Fine is a professional bronze sculpture casting factory. We supply a variety of exquisite bronze animal sculpture designs for you to choose from. You would find many kinds of statues in our gallery, such as horse sculptures, lion statues, bull statues, and deer statues. There are also eagle statues, tiger statues, leopard statues, dog statues, and so on. Of course, we have hundreds of clay molds available for customers to use for free. Or, we also accept custom designs.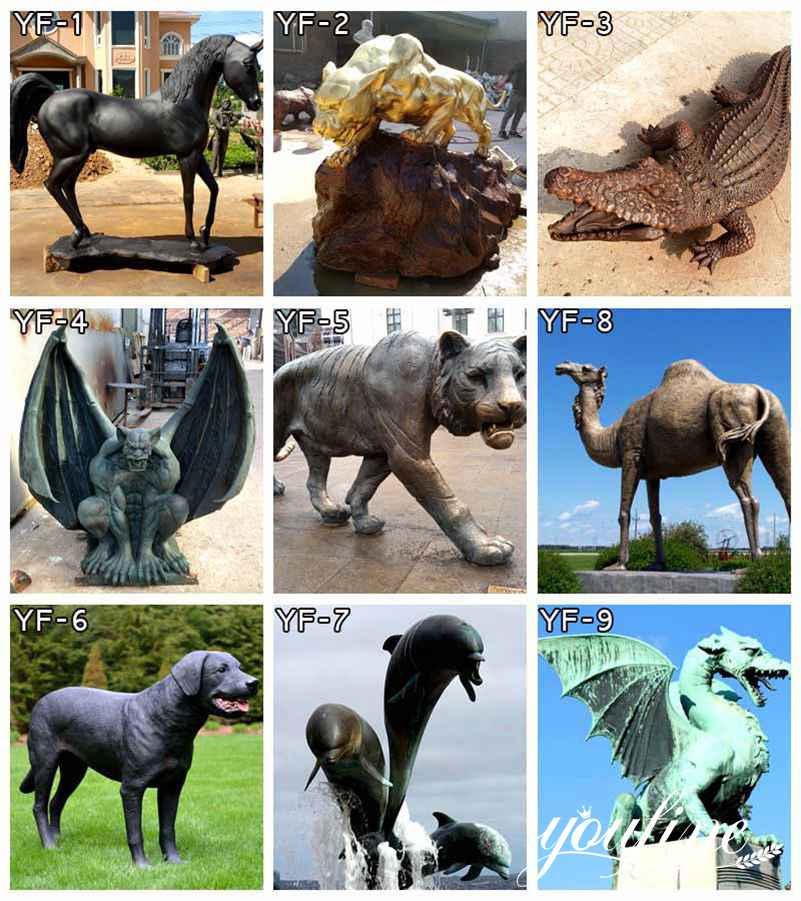 This lovely bronze bull statue would surely attract your attention with its lovely design. If you like this cute bull, please contact You Fine right now. And You Fine would provide you with the best discount prices today.