1.Large Wildlife Bronze Bull Statue Detail:
Very beautiful large wildlife bronze bull statue. If you place this charming statue for outdoor, this must be a significant focus of any outdoor venue. Our bronze bull sculpture fully displays its charming image and characteristics. The sharp horns and strong body will make people wonder when they see it. Our sculptures can be placed in any place, such as business centers, central squares, schools, zoos, etc. with their high quality and attractive appearance.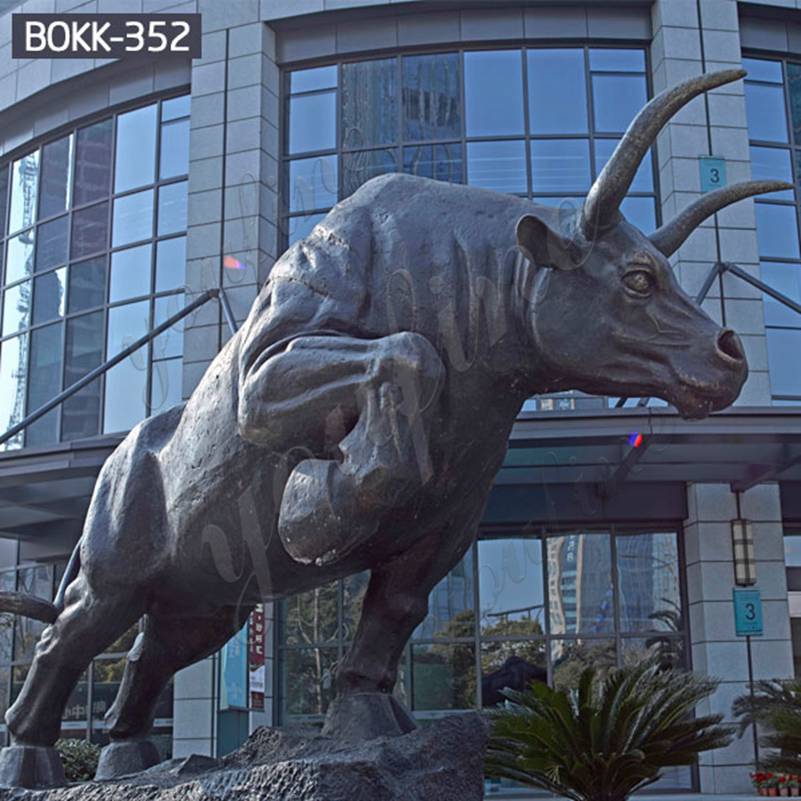 2. The Advantage of Our Bull Sculpture:
Our large wildlife bronze bull statue is made using the traditional and ancient lost wax method. As we all know, this is the most classic casting method for making bronze sculptures. And usually, our bronze craftsmen need to go through 30 complicated steps to complete the production of bull sculpture. Every production process requires our bronze masters to make it by hand, to ensure that all details of the sculpture are perfect, which is also one of the advantages of our bronze sculpture.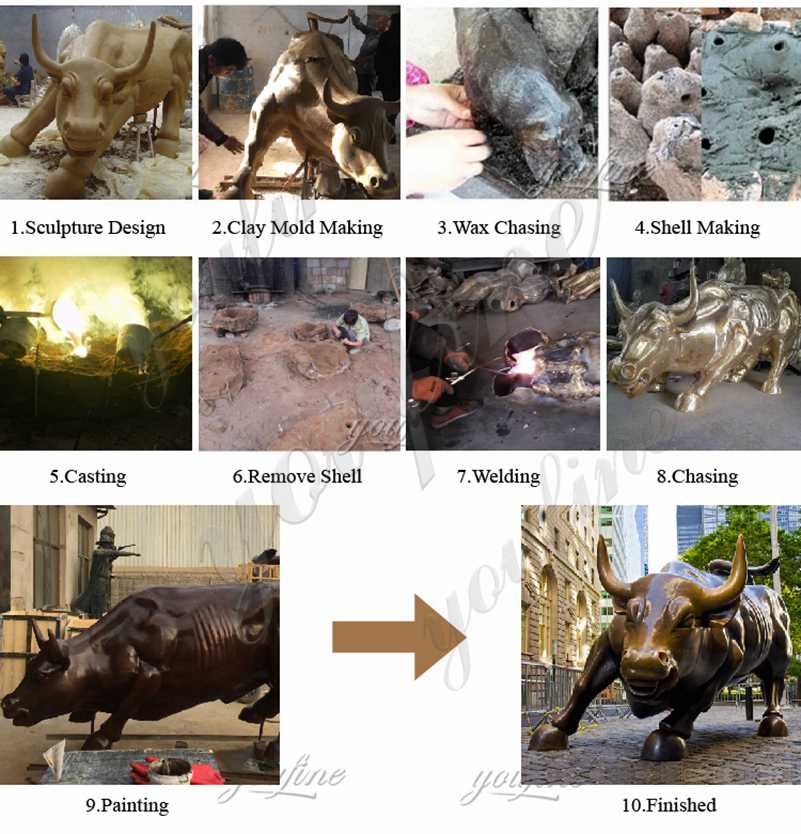 The quality of our wildlife bronze bull sculptures must be guaranteed, because we not only pay attention to the casting process of the products. But we also pay great attention to the selection of raw materials. We will use high-quality raw materials to make all bronze sculptures. This can ensure the rigidity and durability of the sculpture. Therefore, our sculptures can use hundreds of years without any quality problems.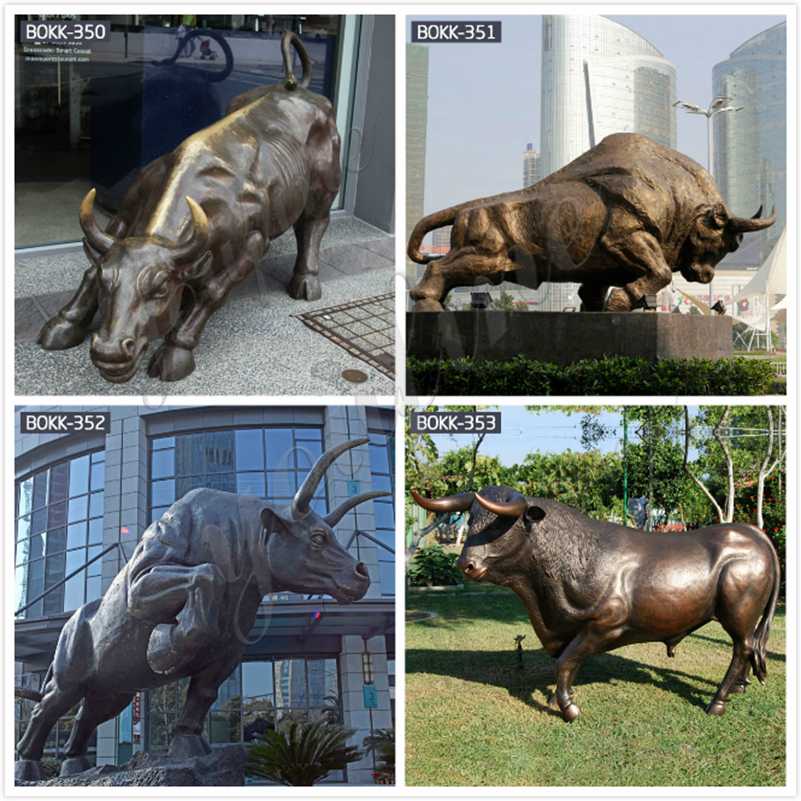 3. Why Choose You Fine Bronze Foundry:
Our factory specializes in the field of bronze statues and sculptures for more than 35 years. Our various bronze statues could be used for indoor and outdoor decoration, business and holiday gifts, wedding souvenirs, art collections, etc. Each of our bronze sculptures is cast by our professional and experienced bronze craftsmen and cast in our foundry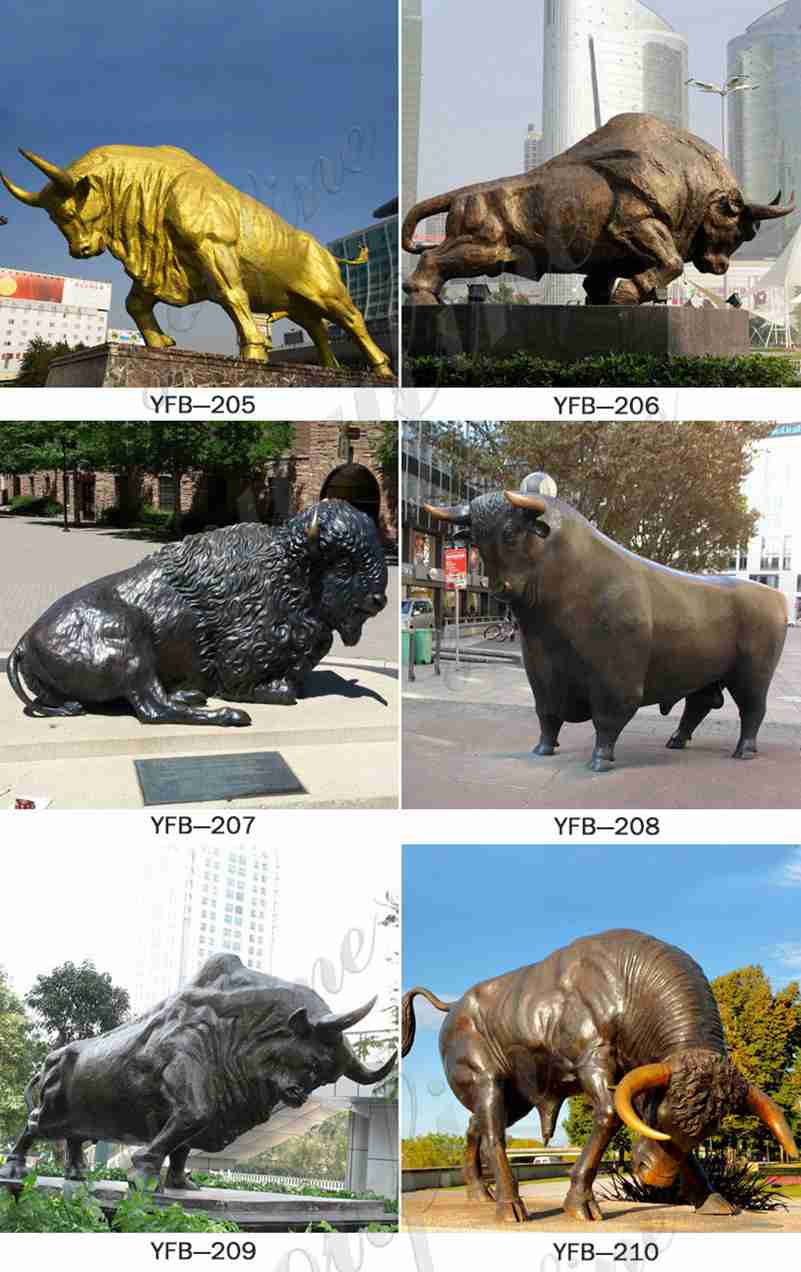 You are welcome to contact us at any time to get more detailed information about our high-quality wildlife bronze bull statue. And we would reply to you in the shortest time. Of course, you can also choose our other exquisite bronze sculptures.