1. The Introduction of Life size bronze Lion Statue:
This pair of life size bronze lion statue is the design style we have made for our customers. This pair of bronze sculptures are life-size, so they could be used both indoors and outdoors. With a black appearance, what a vivid image of a bronze lion sculpture is displayed in front of us, I believe everyone who see these statues would love them.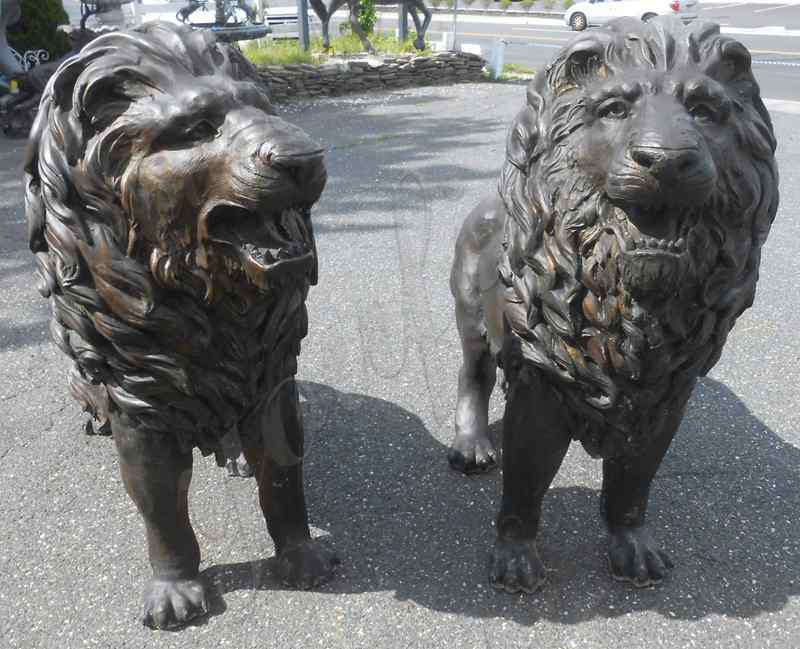 2. Why People Like Bronze Lion Statues in Ancient China?
The lion is the king of beasts. In ancient China's Feng Shui, it was regarded as a beast of the town or house. It mostly used to guard the gate. Lions appeared in many ancient buildings. Both the royal and the folks had the habit of placing lions in front of the door. Just like the Forbidden City, two bronze cast lions can be seen on both sides of Taihe Gate. There are also gilded bronze lions on the left and right of the entrance of the inner court. In ancient folks, people like to set up lions at the door to keep their homes and ward off evil.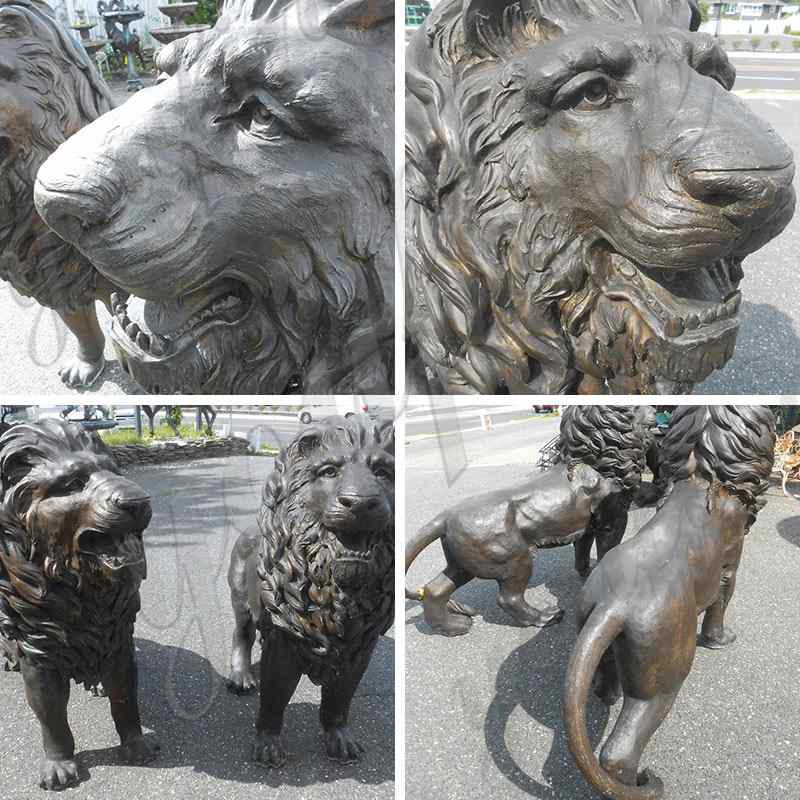 3.What We Could Make about the Lion Statues?
First of all,  You Fine Bronze Foundry has many professional artists who could make bronze lion sculptures of different styles. And I believe that you could find a style you like.
Then, our clay masters learn to make animal clay molds from a young age, their skills are learned from their parents. So they could make any animal a vivid life.
In addition, our bronze sculpture craftsmen have many years of experience in carving. They often engage in the carving of various animals and could grasp the details of each sculpture.
Finally, during the production process, we would also modify the wax pattern according to the design to avoid throwing away some details in the model during the production process.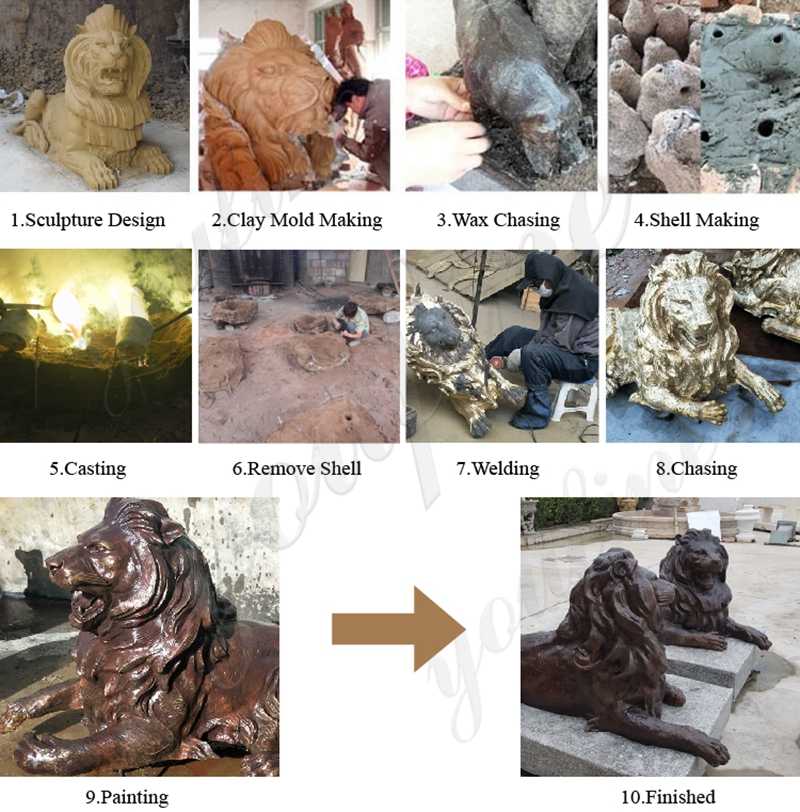 4. More Designs of Outdoor Bronze Lion Statues:
Our lion statues could custom size to different sizes according to our customer's needs. At the same time, we also have different design styles for you to choose from. Such as we could make standing lions, crouching lion, flying lions, walking lions, sleeping lions, Chinese lions, Merlion and so on. If you like our lion sculpture, please feel free to contact us. Whether it is our products, or the price is the best.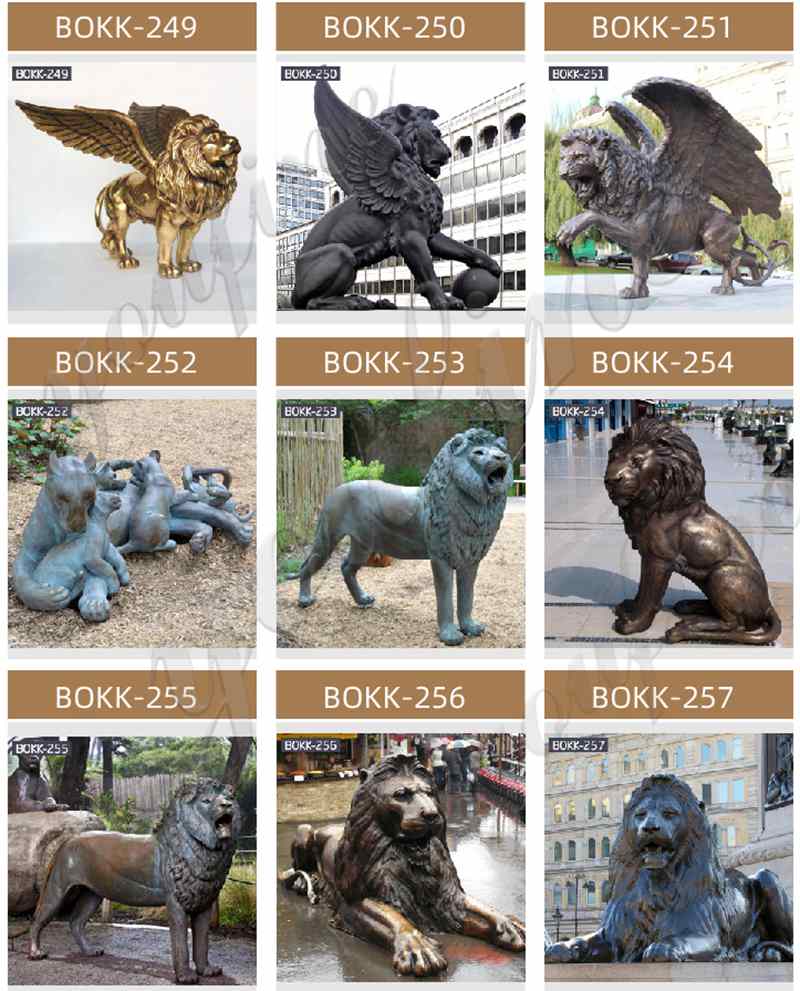 If you are looking for a pair of bronze life size lion statue, please feel free to contact us. We would provide you with high-quality and satisfied sculpture products for you.