1. The Introduction of Brozne Flying Lion Metal Sculpture:
This is a bronze flying lion metal sculpture our factory made, which is very suitable for outdoor use. Of course, it is also suitable to put it indoors. We have the professional bronze craftsman who make this bronze sculpture by using the traditional and ancient "lost wax method". And at the same time we use chemical coloring method to ensure natural and long-lasting colors.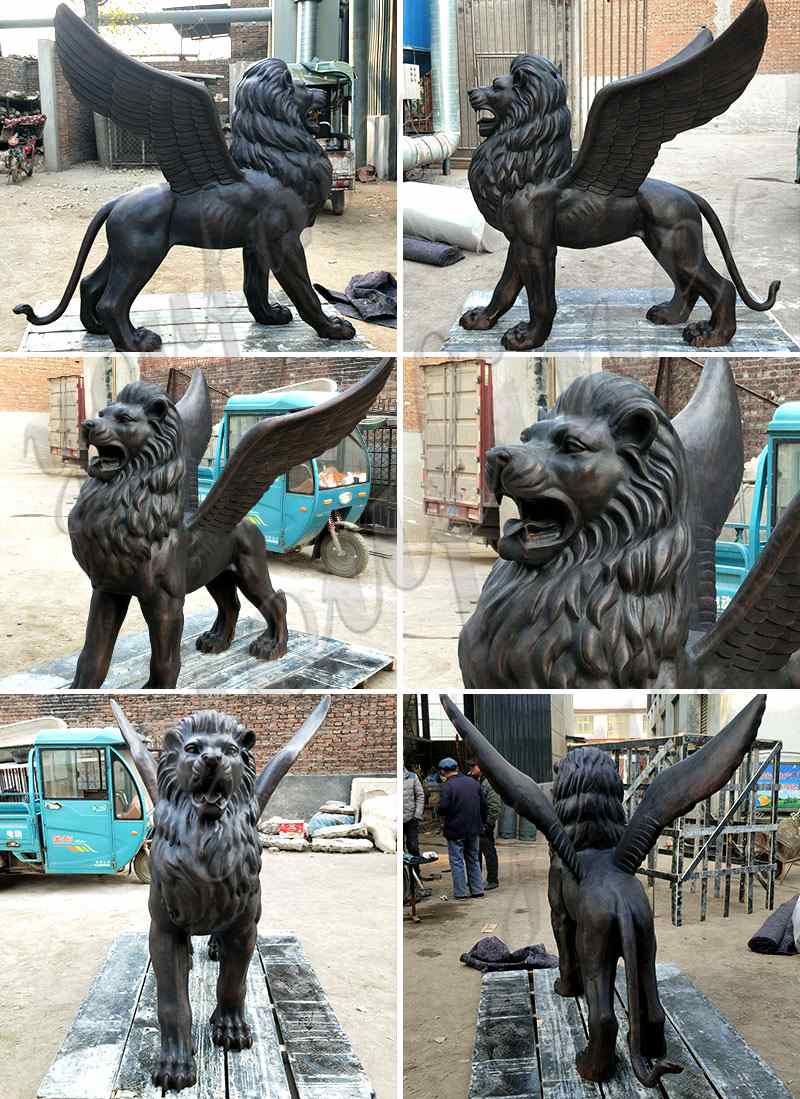 This bronze flying lion sculpture is made of the grade bronze materials. The hair of this metal lion's head is curly and has a pair of charming wings. The lion opened his mouth wide and showed us his ferocious side. His wings are open, and our sculptures carved every feather of the wings very realistic.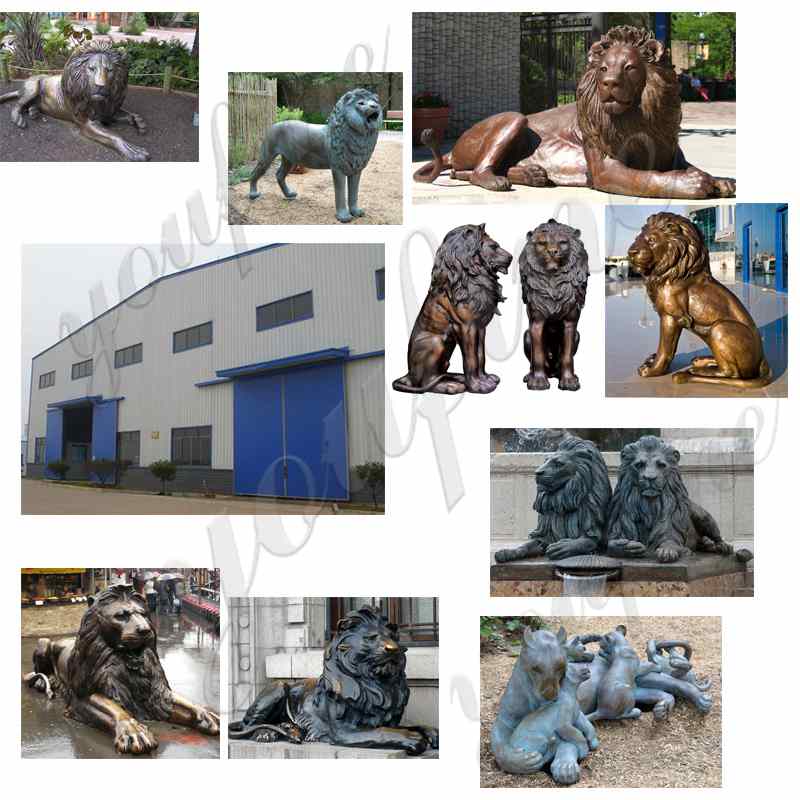 2. What We Could Make about the Lion Statues?
First of all,  You Fine Bronze Foundry has many professional artists who could make bronze lion sculptures of different styles. And I believe that you could find a style you like.
Then, our clay masters learn to make animal clay molds from a young age, their skills are learned from their parents. So they could make any animal a vivid life.
In addition, our bronze sculpture craftsmen have many years of experience in carving. They often engage in the carving of various animals and could grasp the details of each sculpture.
Finally, during the production process, we would also modify the wax pattern according to the design to avoid throwing away some details in the model during the production process.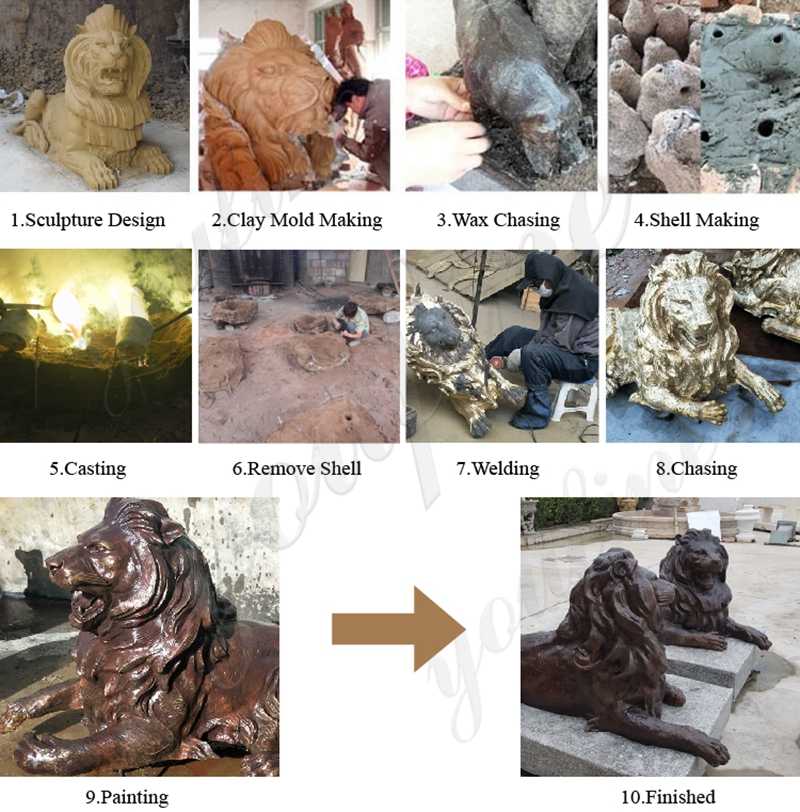 3. More Designs of Outdoor Bronze Lion Statues:
Here at our factory, we have a variety of bronze lion sculptures for you to choose from. And we could color according to your requirements. We also accept customization, you could send us the design style you need, and then we could make it for you. In addition, we also have other bronze animal sculptures, such as bronze horse sculpture, bronze deer sculpture, bronze dog sculpture, etc.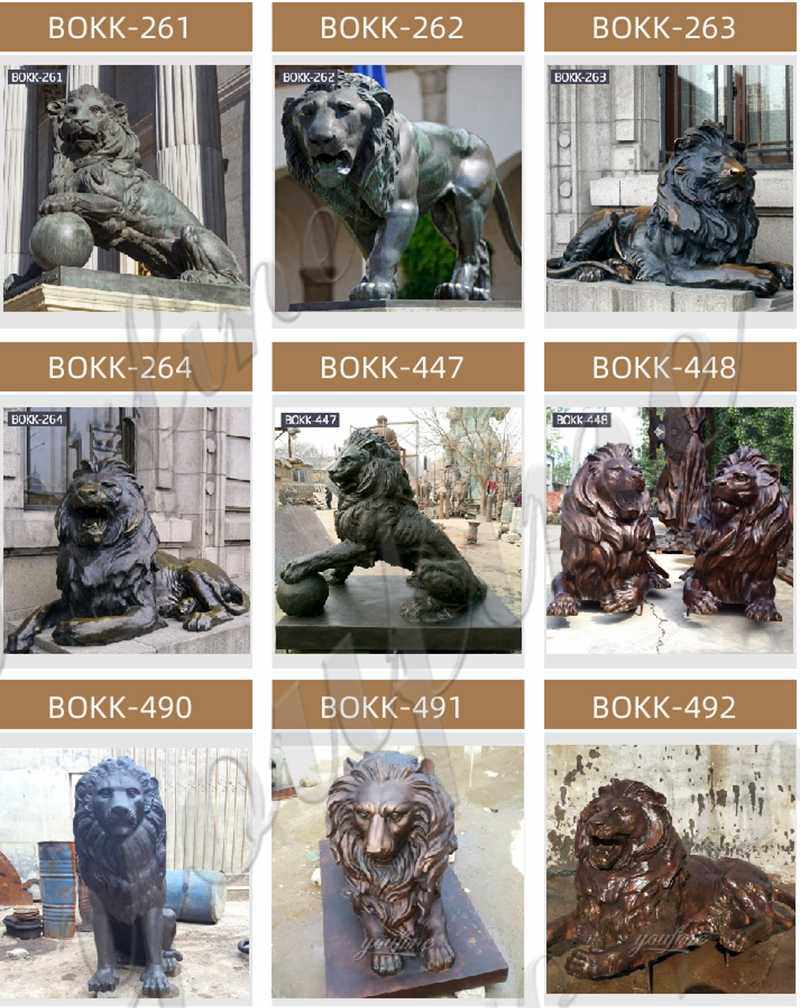 We have been producing bronze sculptures for more than 30 years. Therefore we could provide you with high-quality bronze flying lion sculptures. If you like our sculptures, please do not hesitate contact us as soon as possible and we would give you the corresponding discount today.