Bronze Bust Face Statue Details:
This famous bronze bust face statue is one of a series of artworks by the famous Polish artist Igor Mitoraj. This statue depicts a man's face, but the part of his face is missing. The mysterious artistic atmosphere of the statue could bring people unlimited imagination. You Fine would use high-quality metal bronze materials to make this bronze statue.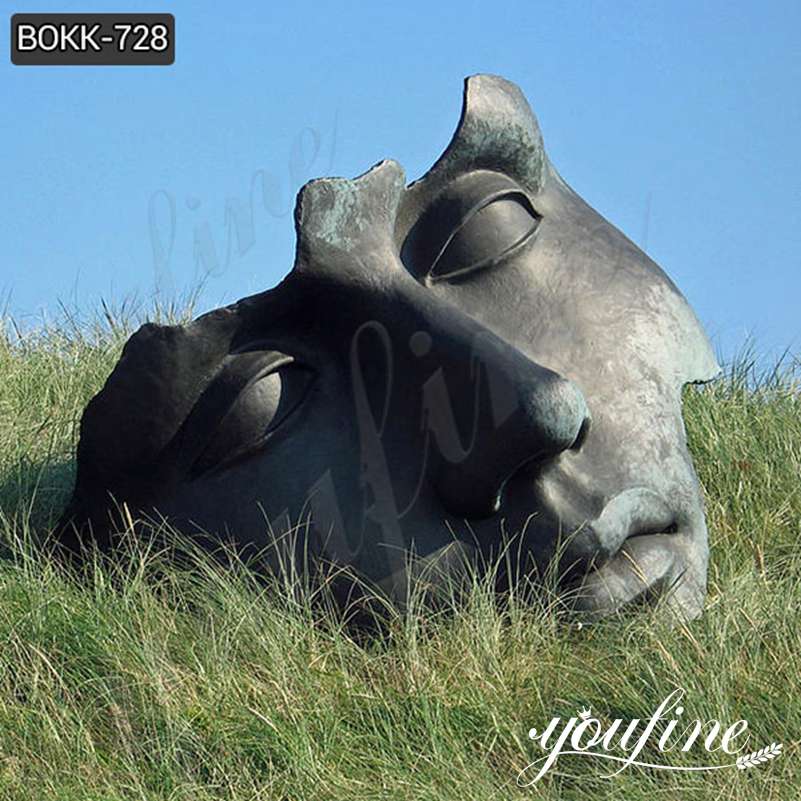 Use The Silica Sol Technology:
At present, our factory has improved and upgraded this bronze face statue by Igor Mitoraj casting process. In the traditional lost wax casting technology, we use the advanced silica sol technology. This new technology could greatly improve the quality and details of the sculpture. Using new casting technology, the sculpture would not produce white spots after hundreds of years of use. However, the ordinary ammonia process could not achieve this effect.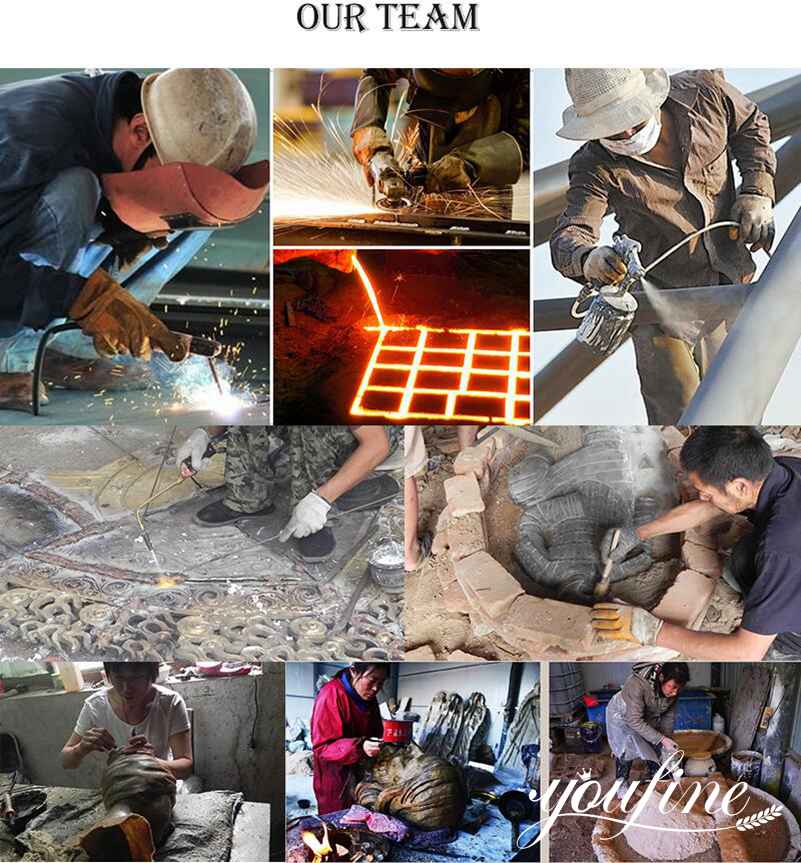 Bronze Face Statue Introductions:
Igor Mitoraj is one of the most important sculptors of our time. He played a very important role in the revival of ancient art and modern innovation. And the prototypes of his works are from ancient Greek myths and legends. As well as angels, emperor mummies, Greek gods and so on. So the shadows of the Renaissance are everywhere. But the difference is that his works are not completely a copy of ancient culture.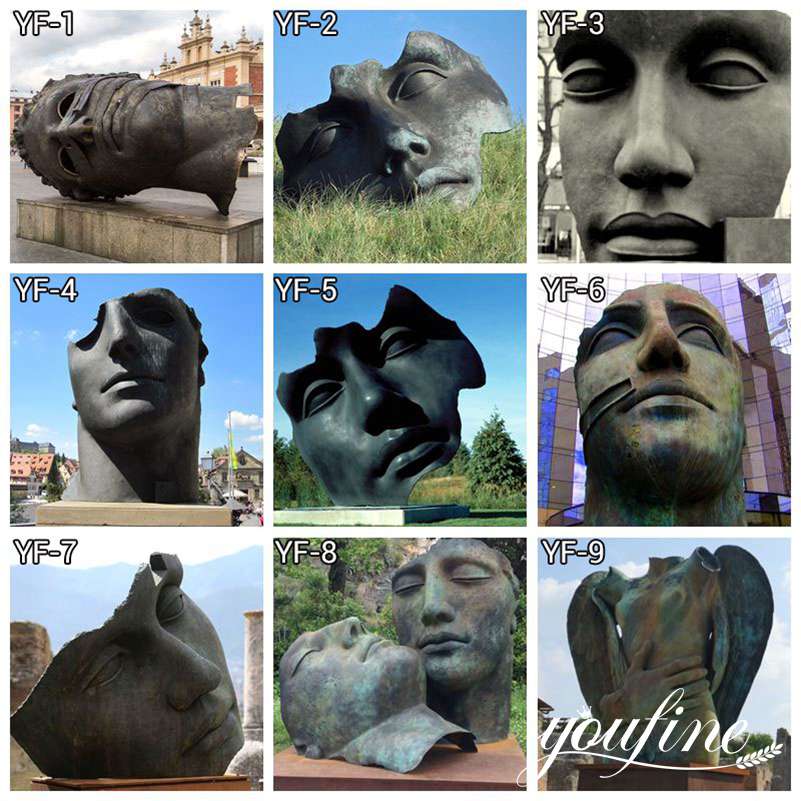 It is obvious that those familiar bronze bust face statues only exist in part of his works. Even a small part, with an incomplete body and a broken face, is placed in the streets of the city. The motionless huge body and face the audience. Breaking the old mediocrity and silence, showing an incomparable advantage.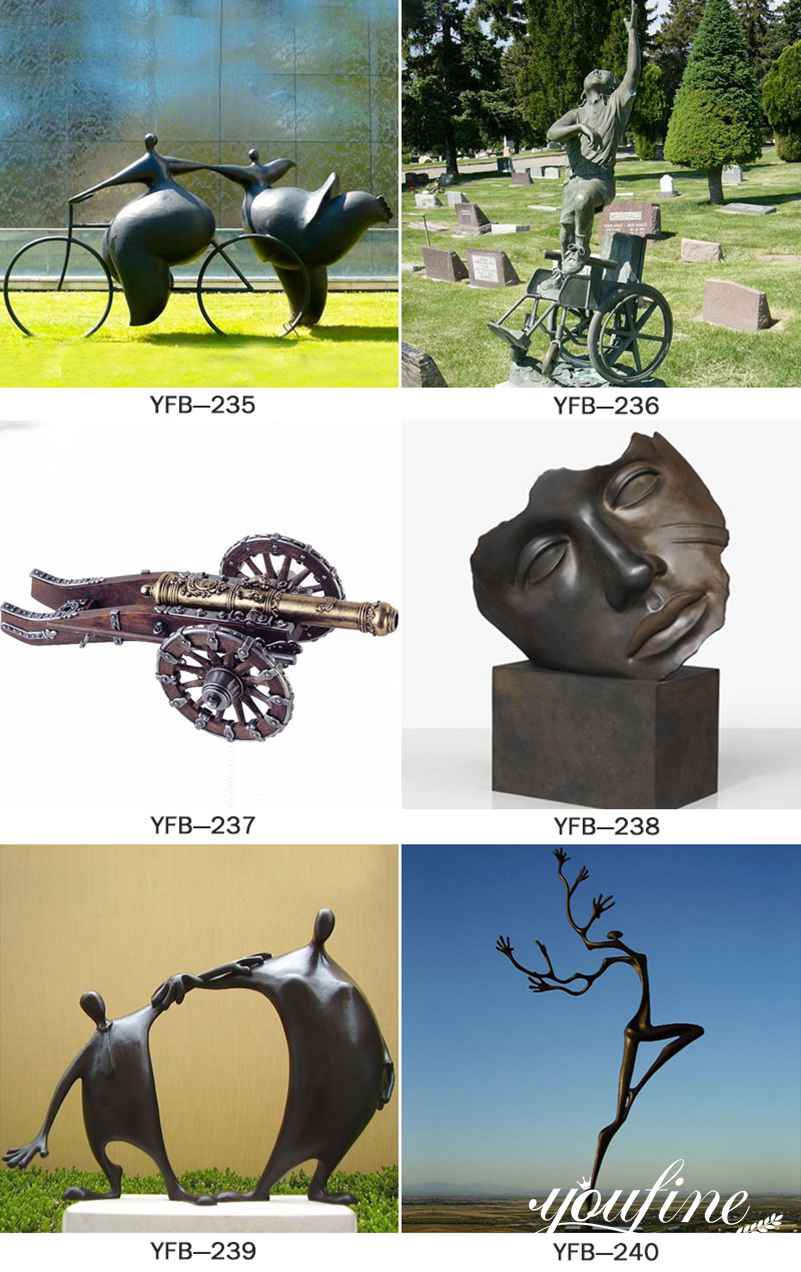 Our factory made this series of bronze bust face statues for customers. So our factory has a 1:1 clay model that could provide to you for free. At the same time, You Fine would definitely provide you with the most favorable discount prices.