Antique Bronze Lion Statues Details:
This is a group of very realistic and vivid antique bronze lion statues designs. Whether from a distance or up close, we can see the seriousness and fierceness revealed by the lions. They are walking lions, one with its mouth open, and one with its mouth closed.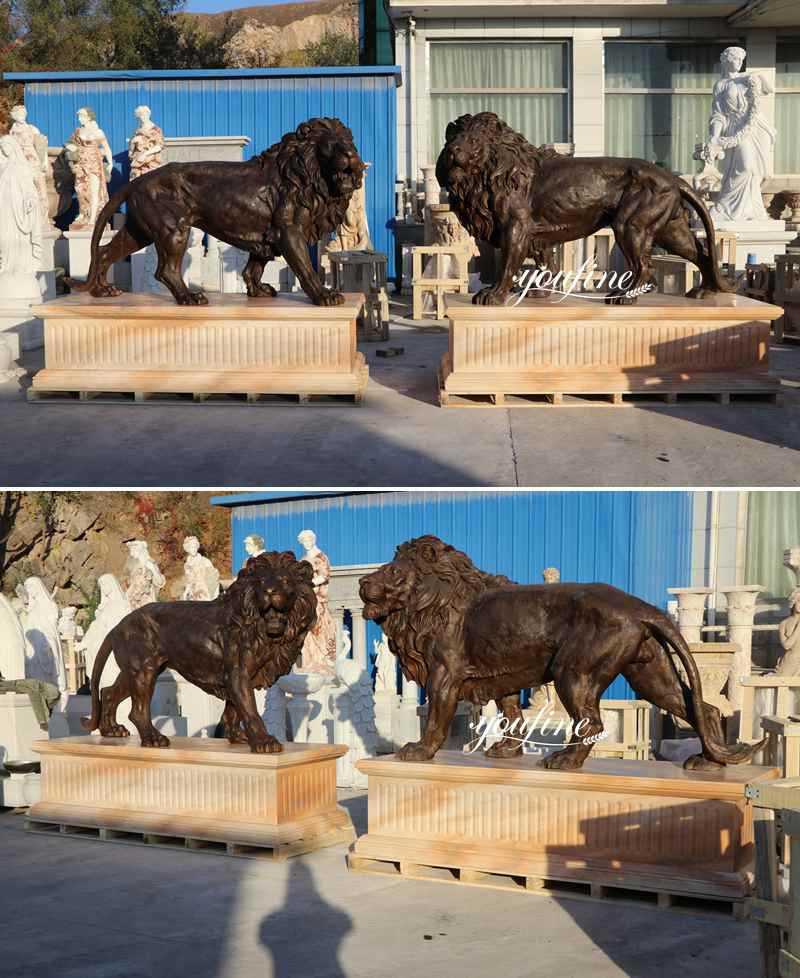 According to feng shui, a lion's mouth open represents attracting wealth, and closed represents gathering wealth. Therefore, this group of lions is very suitable to place on both sides of the front door of your home. Not only can it guard your home, but it can also bring good luck to your home.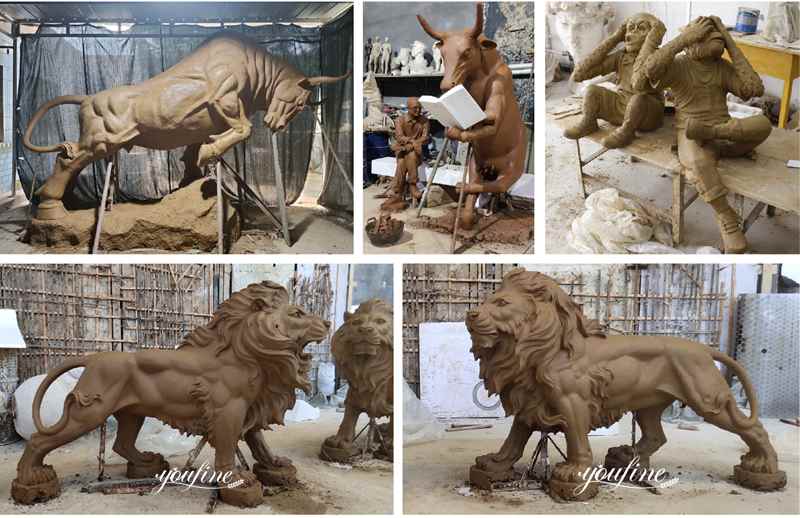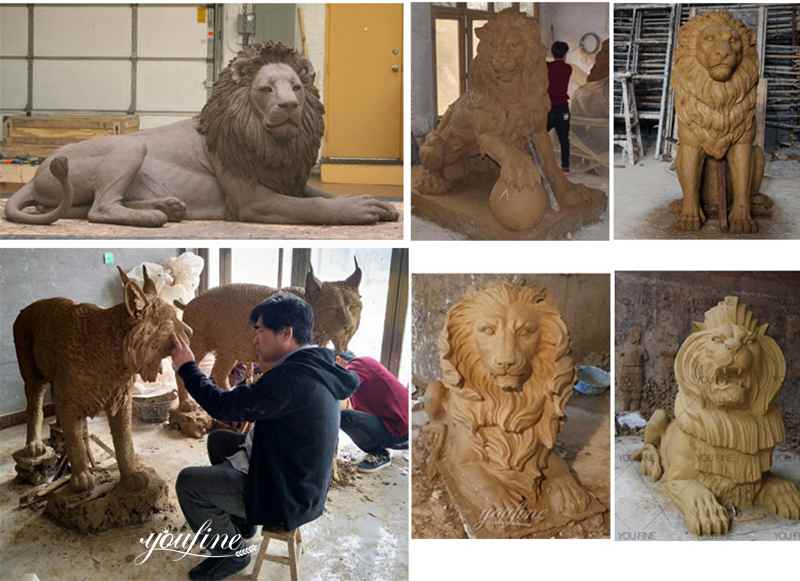 High-Quality Materials Ensure Quality:
Our antique bronze lion statues are life-size. This charming lion statue will be made of high-quality bronze and finished in bronze-brown color. To ensure the sturdiness of the sculpture, our pure bronze content will be no less than 88%. Secondly, the thickness of our sculpture is between 6-8 mm. Therefore, the quality of our sculpture is very strong.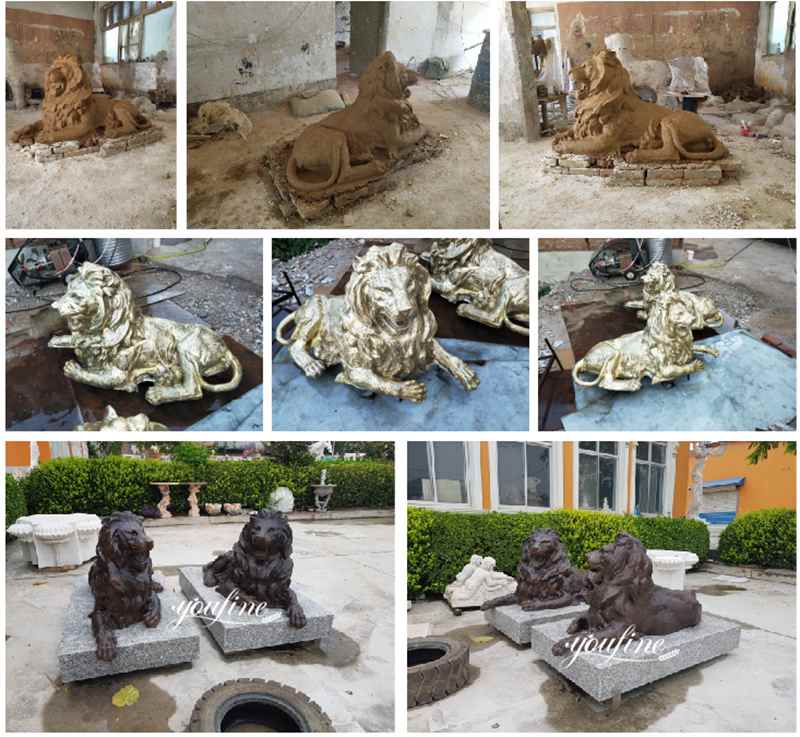 More Designs to choose from:
In our bronze foundry, You Fine have a large number of bronze lion sculpture designs for our customers to choose from. For example, standing lion, crouching lion, flying lion, walking lion, sleeping lion, Chinese lion, western lion, etc. At the same time, we also have a wide range of lion clay models available to our customers for free. Of course, You Fine can also provide you with custom designs and sizes. Our professional clay model masters are able to show the details and essence of the lion completely. Each animal statue is very realistic.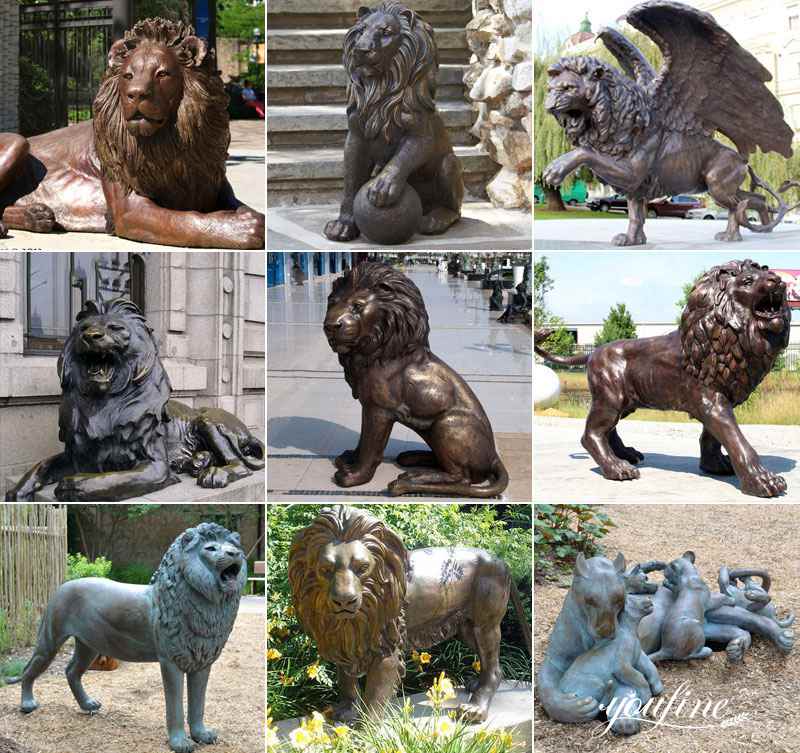 It must be a very good choice to have a pair of beautiful and charming bronze lion statues. Please do not hesitate to contact You Fine anytime to get the price of this lion statue. We will provide you with services at any time.