Large Lion Statue Details:
This bronze golden large lion statue is the exhibition theme sculpture of the new Chanel LION collection of high jewelry. Of course, as a professional bronze sculpture foundry, YouFine artists use skill to bring the lion's image to life. The image of this large lion is neither angry nor prestige and has the demeanor of a king. Our artist could customize a large garden lion sculpture of the same scale.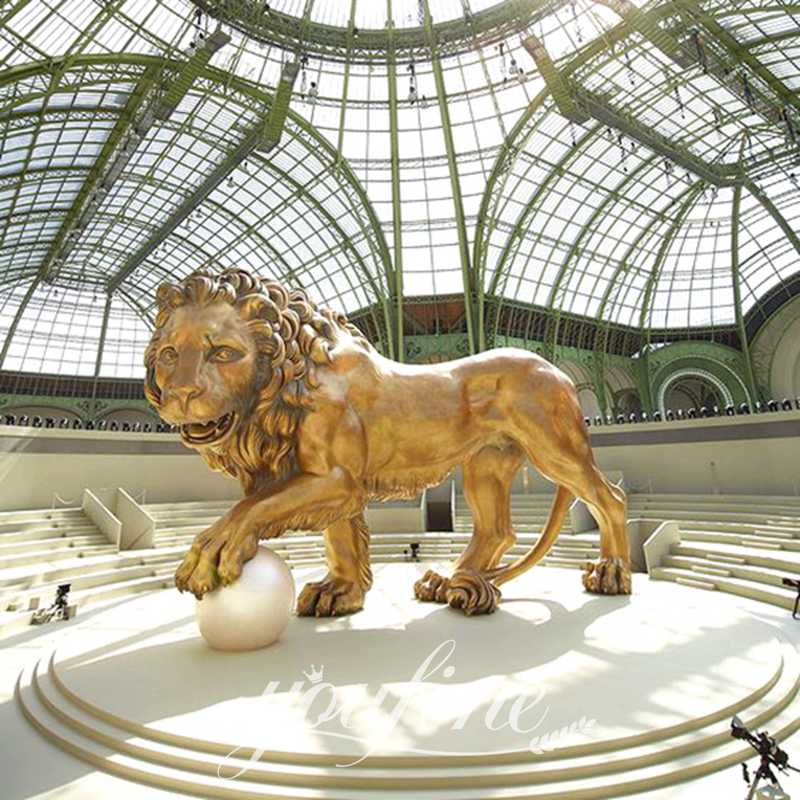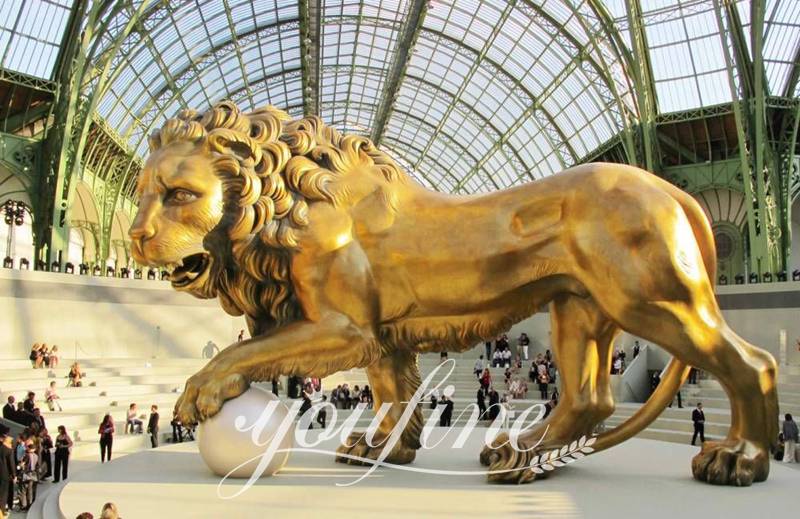 What does the Lion Statue Symbolize?
The lion's large garden sculpture ornaments are a symbol of authority. Among them, although the lions are ferocious in appearance, many lion statues are very large and powerful. Secondly, the lion's momentum is unstoppable. As a result, their reputation has always been powerful. As the king of beasts, the lion is loved by people all over the world. Moreover, people regard lions as auspicious animals and symbols of power.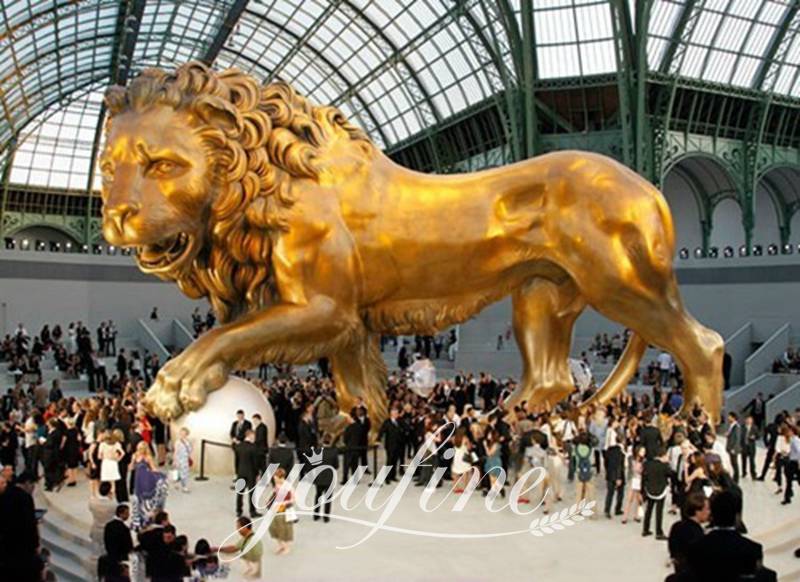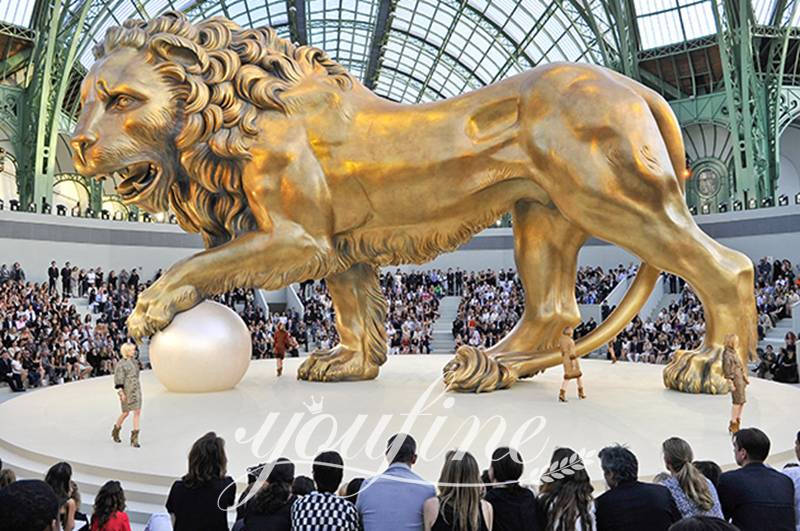 Advantages of YouFine Cast Bronze Sculpture:
First, our artist will create an elaborate clay model for the lion sculpture. Our team of skilled artisans transformed this piece into a brilliant bronze statue. YouFine artists have been working on clay models for 40 years. They are very good at portraying the mighty aura of lions. Therefore, our lion sculptures are always very realistic.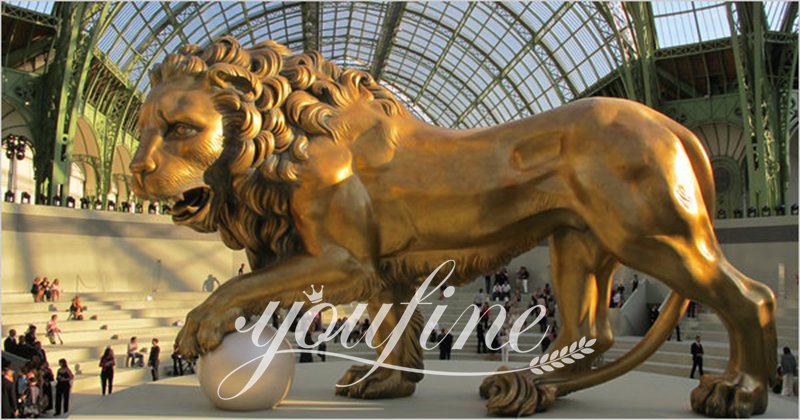 Second, we used patina to color this large golden lion. Over time, this chemical coloring method ensures that the color of the sculpture is very beautiful and natural. And, the chemical reacts with the copper during constant heating at different temperatures. This professional chemical coloring method could ensure the stability and durability of the color of the lion sculpture.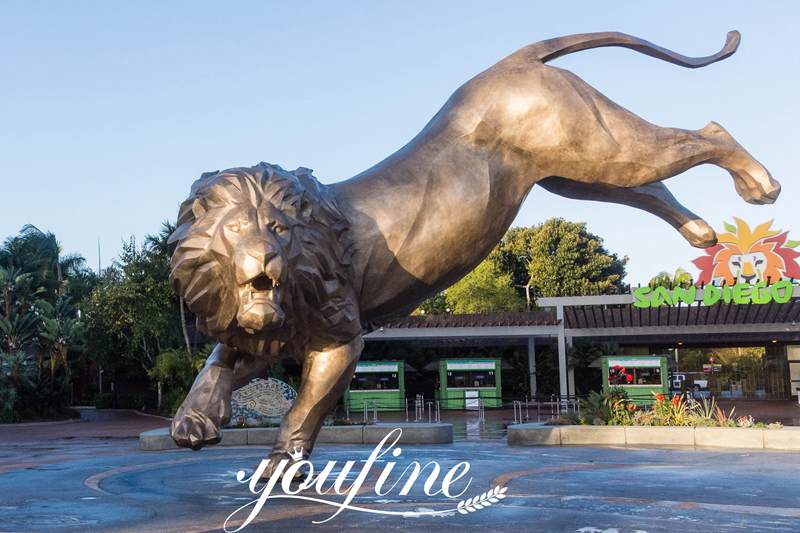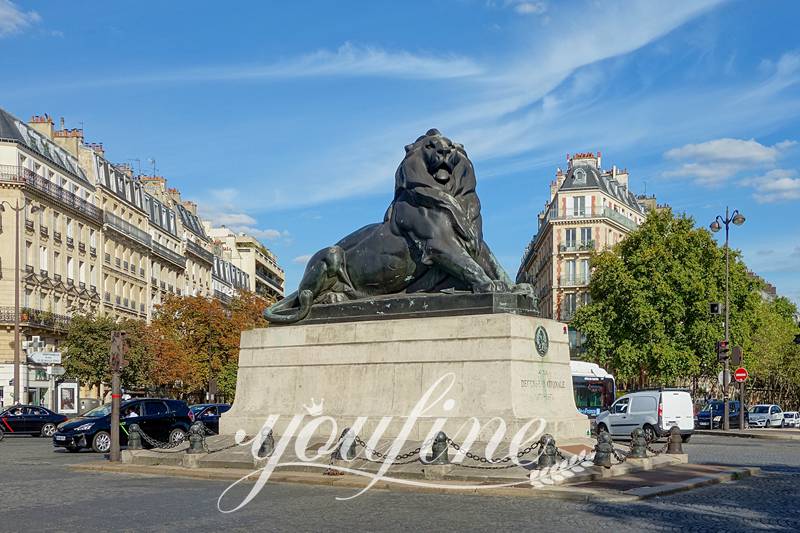 If you would like to cast a large bronze lion sculpture please feel free to contact us for a free quote. YouFine has undertaken various bronze large animal projects. And, many of our lion sculpture projects have won praise and recognition from our partners for our clients.