1. The Introduction of Western Bronze Guard Lion Sculpture:
Very exquisite bronze guard lion sculpture, this is a very classic design of Western lion sculpture artwork. This lion opened his mouth and his large and full energetic eyes, and laying on the ground. It seems as if this lion statue is taking care of his host home. Our lion, as the best guard, is the best choice to place in front of any home decor.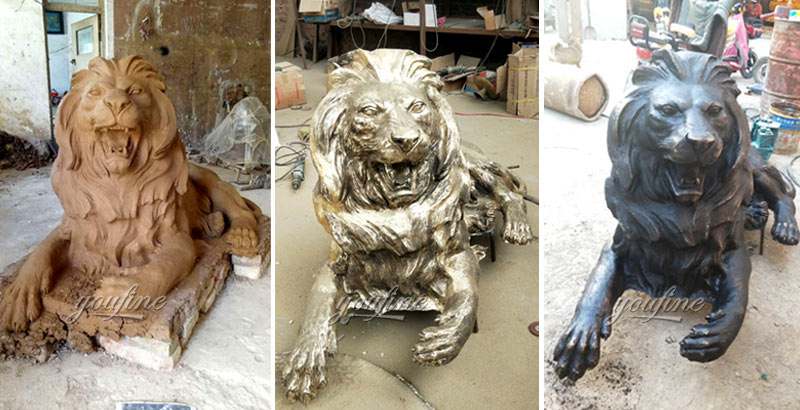 All of our bronze guard lion sculptures are made using the traditional "lost wax method". Through the precision casting process, our experienced bronze craftsmen could sculpt every detail of the lion perfectly. Whether it is the lion's mane, eyes, or mouth and its body, it is very realistic, as if a real lion is in front of you.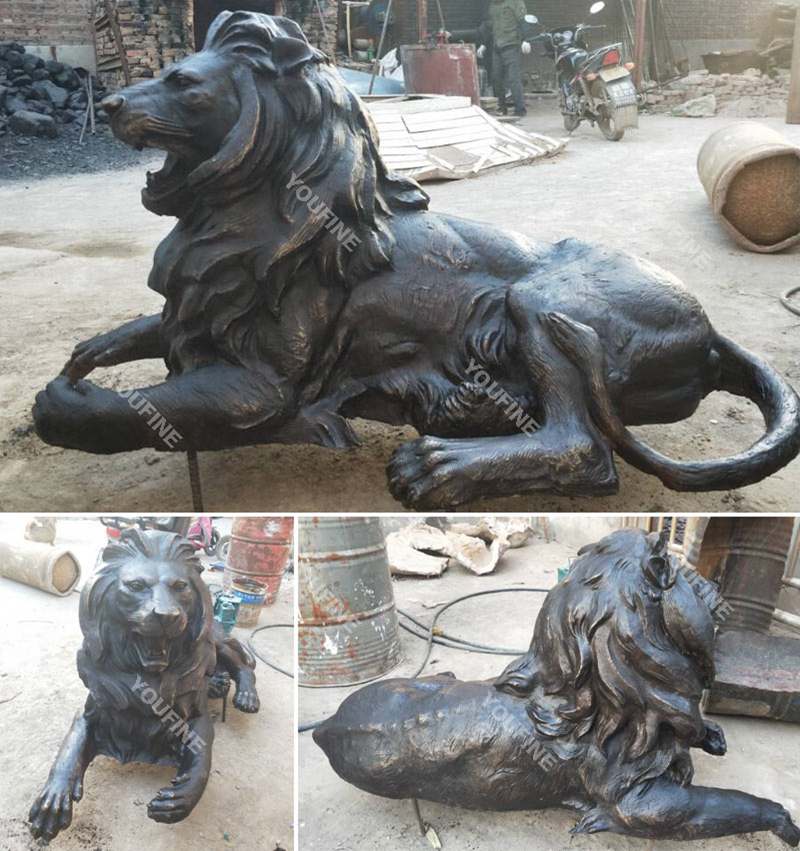 2.What We Could Make about the Lion Statues?
First of all,  You Fine Bronze Foundry has many professional artists who could make bronze lion sculptures of different styles. And I believe that you could find a style you like.
Then, our clay masters learn to make animal clay molds from a young age, their skills are learned from their parents. So they could make any animal a vivid life.
In addition, our bronze sculpture craftsmen have many years of experience in carving. They often engage in the carving of various animals and could grasp the details of each sculpture.
Finally, during the production process, we would also modify the wax pattern according to the design to avoid throwing away some details in the model during the production process.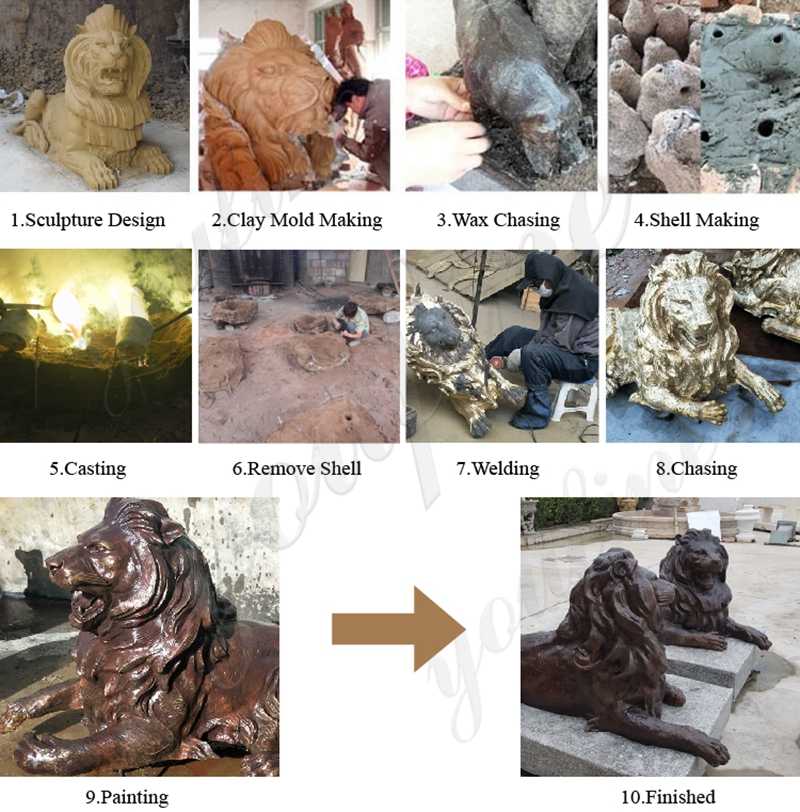 3. More Designs of Outdoor Bronze Lion Statues:
Here at You Fine Bronze Foundry, we have a large number of bronze lion clay models. So you could directly choose our existing clay models. We could provide you with these models for free. Of course, we could also customize any design or size of lion sculpture for you. Such as we could make standing lions, crouching lion, flying lions, walking lions, sleeping lions, Chinese lions, Merlion and so on.
If you like our beautiful western bronze lion sculpture, please feel free to contact us at any time. Whether it is our lion products, or the price is the best, an I believe you would satisfy with our products and services.