Bronze lion family statues display:
The lion family statues look particularly homely snuggled together. This bronze lion family sculpture can place in any outdoor location you desire. The pair of statues are life-size. They are lying on the ground, snuggling up to each other. It is very cozy. It shows the power of nature.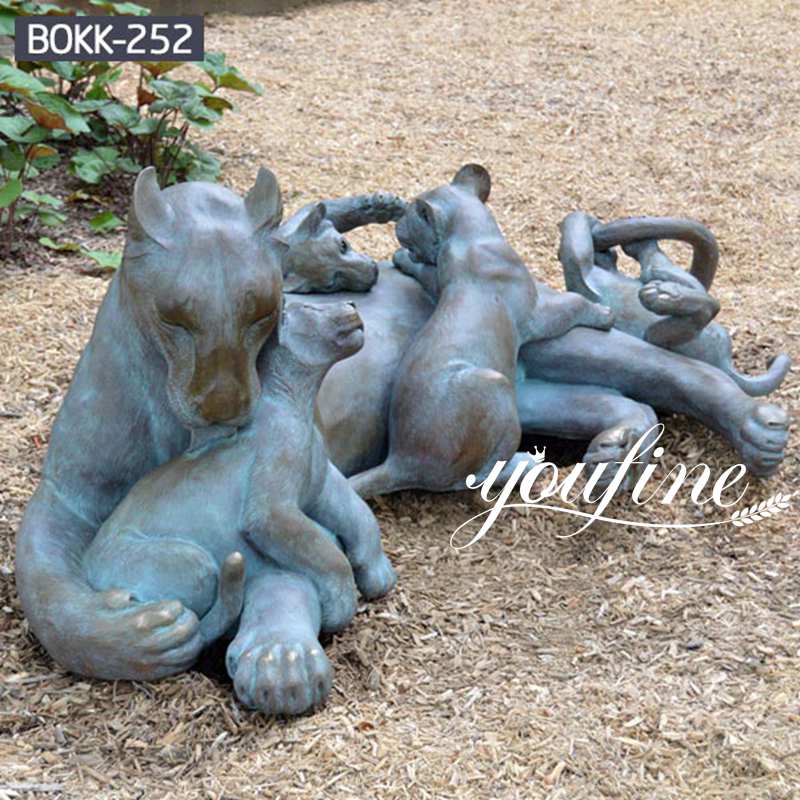 bronze lion option:
Our statues are made of high-quality bronze material. The high quality of the material ensures that the statues are very realistic and vivid. The appearance and contours of the lion are first handcrafted by our expert clay mold master. This is followed by a 33-step meticulous bronze sculpting process. Finally, the statue is complete.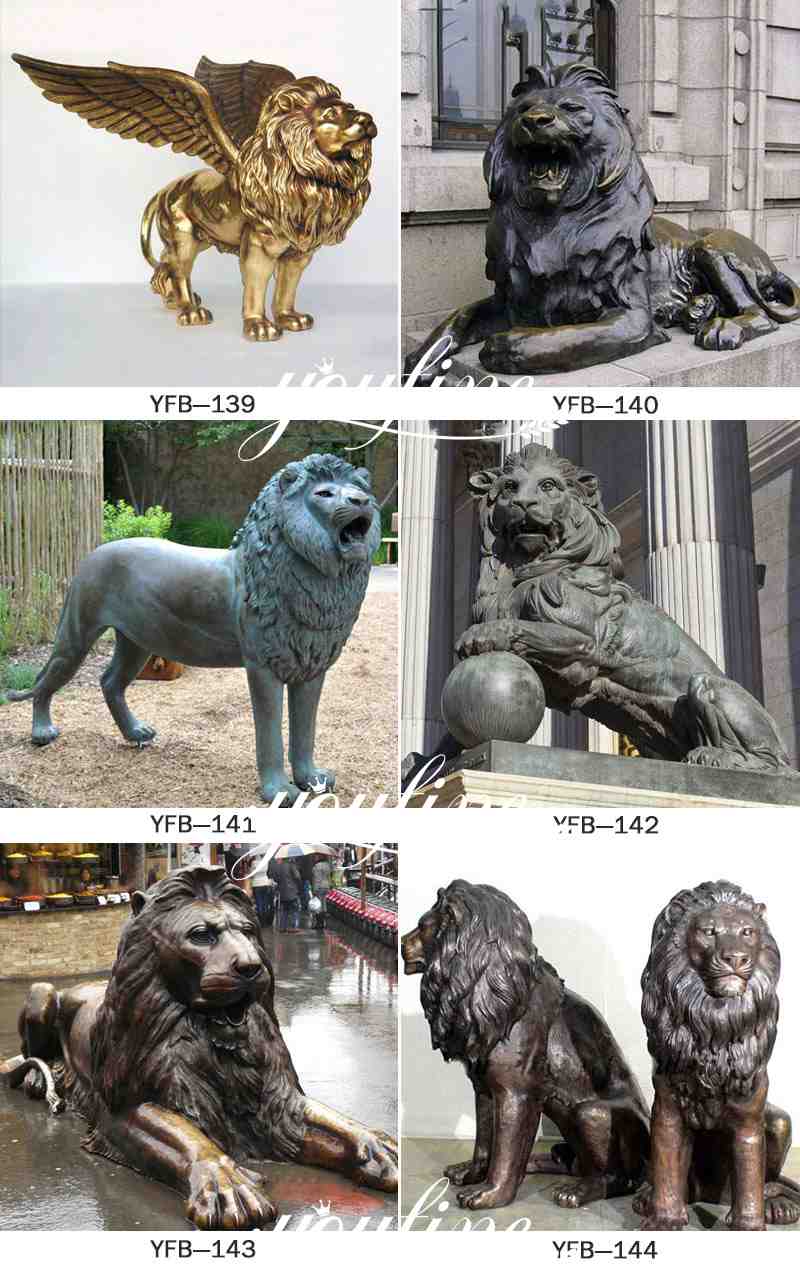 All of our bronze lion statues are made from 89% raw bronze and 10% other metal materials. Because the 100% pure bronze material is relatively soft, it cannot be made into a hard sculpture. Therefore, when making bronze sculptures, we have to add other metal materials. In addition, all of our bronze sculptures are between 4-6mm thick, ensuring the quality and hardness of the bronze sculptures for outdoor use.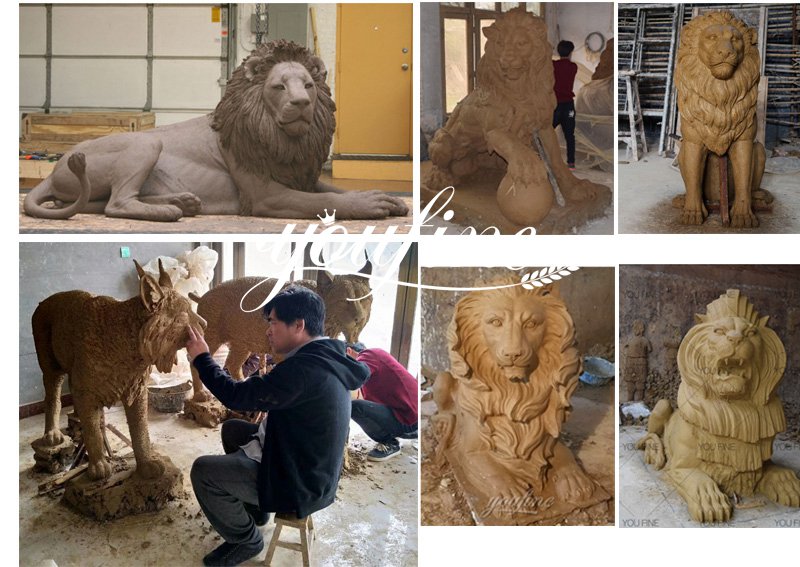 Why is the lion family popular?
The lion statue is considered to be the king of the forest. This animal statue is powerful and imposing. But this statue shows the gentle side of the lion. Mother's love is a timeless topic recognize all over the world. The lion statue can therefore well placed on the front porch of a building, office, or house. It can have a good effect on the surrounding area.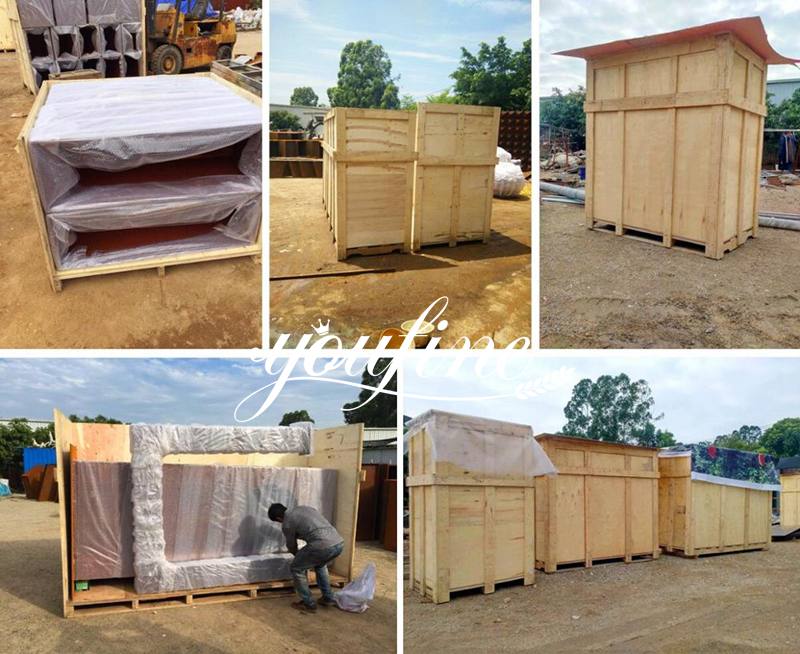 Complete after-sales service system:
The quality of our bronze lion statues is guarantee. Therefore, if you find any quality problems after receiving your goods, you can contact our staff as soon as possible. We will solve your after-sales problem in the shortest possible time. Under normal circumstances, our goods will deliver safely to our customers. This is because we check the quality of our products before delivery and then pack them strictly. You can contact us at any time for detailed information on all our products.