Life-size Bronze Horse Statue Details:
This exquisite life-size bronze horse statue is eye-catching. In particular, the color of the surface of the bronze horse sculpture is very bright. YouFine cast this outdoor horse sculpture using high-quality bronze material. We all know that bronze resists corrosion better. The impressive strength and lean muscles of this bronze horse were cast to life by the sculptor. Of course, the colors chosen by our artist are also very beautiful, and this bronze horse sculpture is just right to decorate an outdoor public place. Our artists also further accentuate the subtle eye details of the sculptures. You could clearly see that this bronze large horse sculpture has bright eyes. There is no doubt that as a symbol of nobility, vitality, strength, and independence, bronze horse statues are favored by many bronze animal sculpture lovers.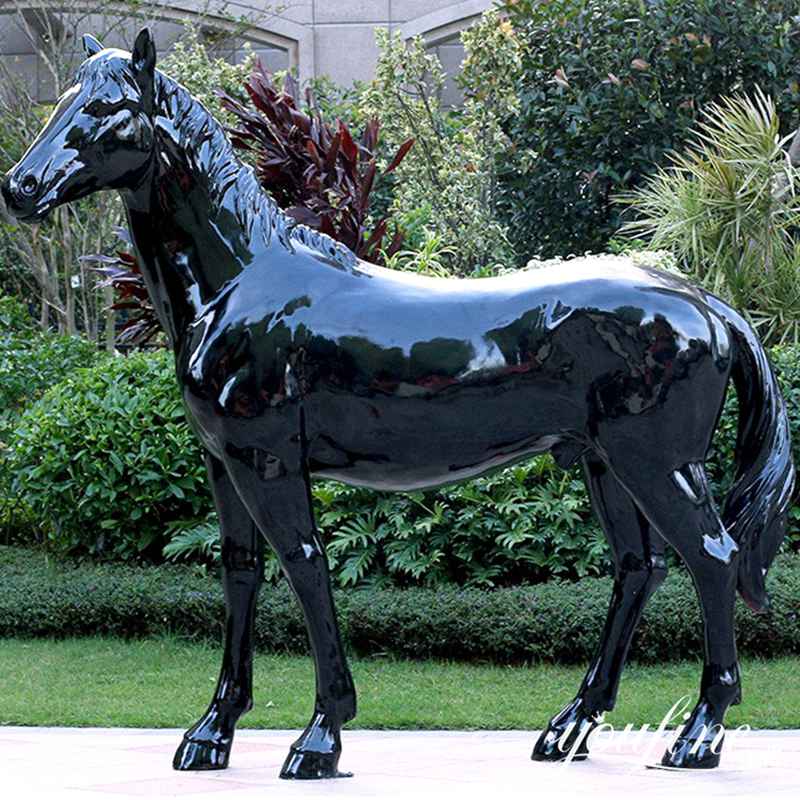 Exquisite Clay Model Craftsmanship:
Casting a high-quality bronze horse sculpture usually goes through 33 processes. The first and most important step is to sculpt the clay model. Our artists are professional clay sculptors. They learn to carve clay model sculptures since childhood, and they could customize any clay model according to customers' needs. Especially our clay model is full of spirit.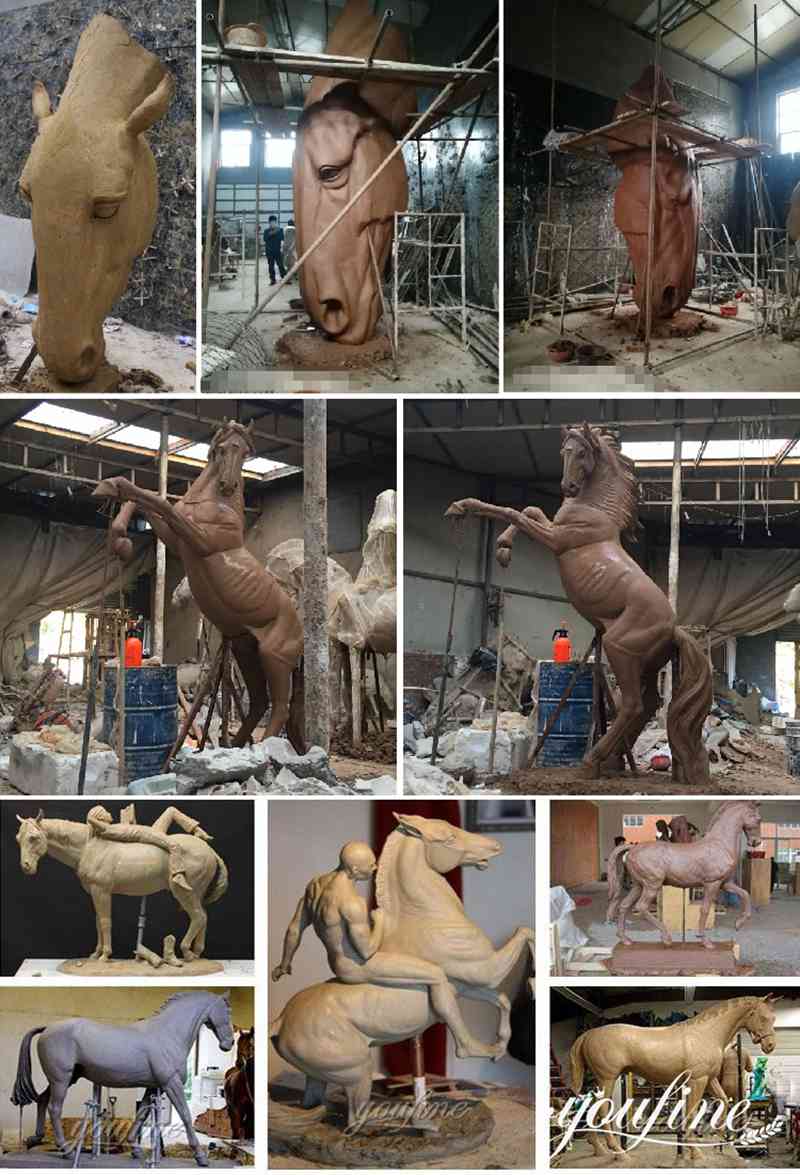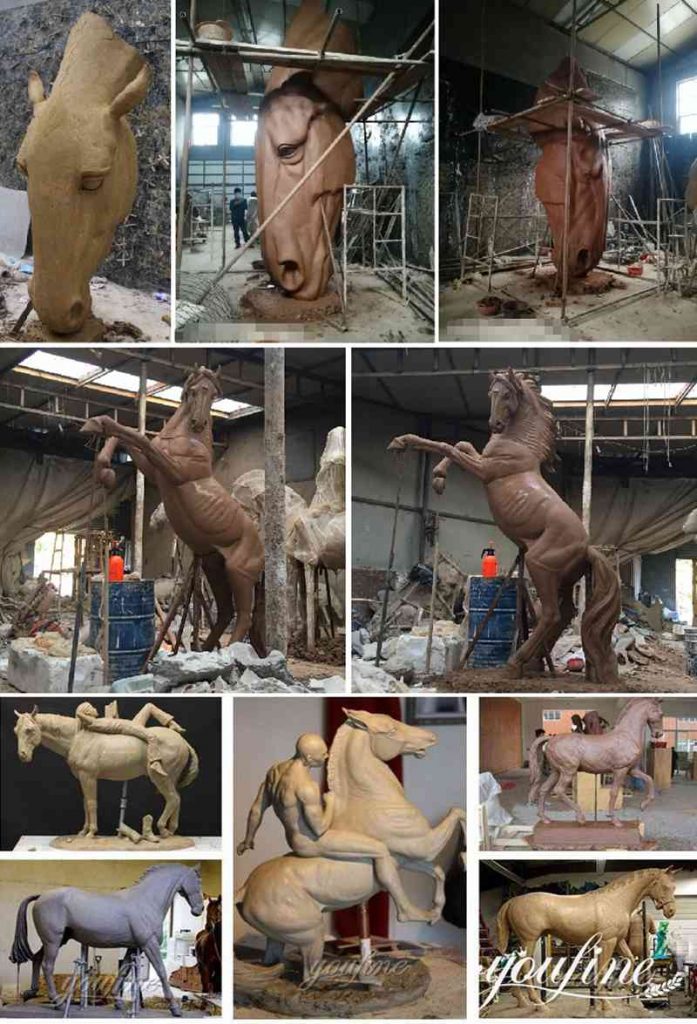 Skilled Traditional Lost Wax Method:
YouFine artists have been casting bronze horses for 20 years. They cast bronze horse sculptures using the traditional lost wax method. This method could make the bronze horse sculpture very realistic. Of course, our artists also guarantee a high degree of reducibility. In particular, our artists are able to 100% restore and reproduce the appearance and stature of real horses.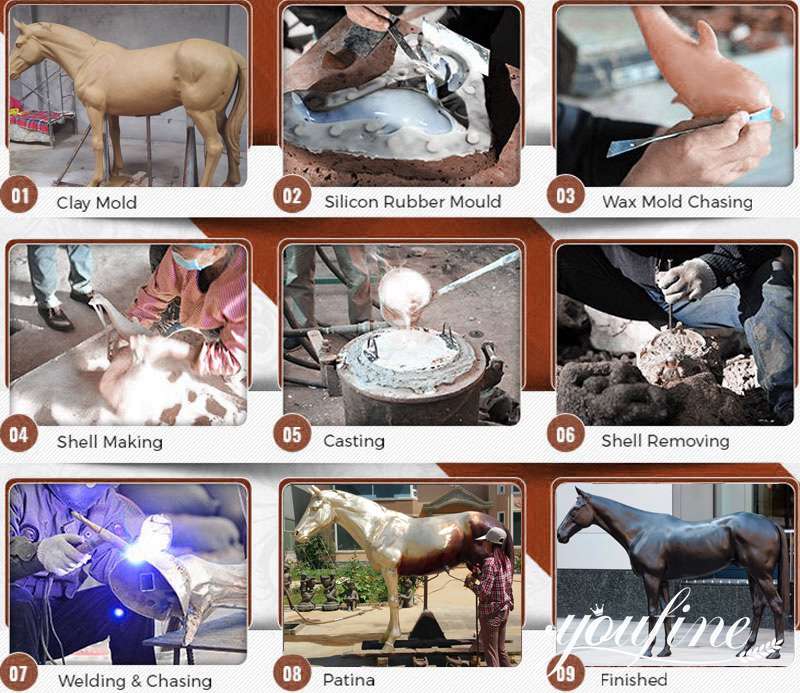 Multiple Color Customization:
Ours are chemically colored, so our bronze horse sculptures are very natural in color. In particular, the sculpture could improve the texture of metal through color differences. Our professional masters could make bronze sculptures that take on many brilliant colors. YouFine is an imaginative factory that accepts any idea you have. We are committed to providing well-customized services. The customization of high-end colors could not only improve the artistic effect of the sculpture but also increase the collection value of the sculpture.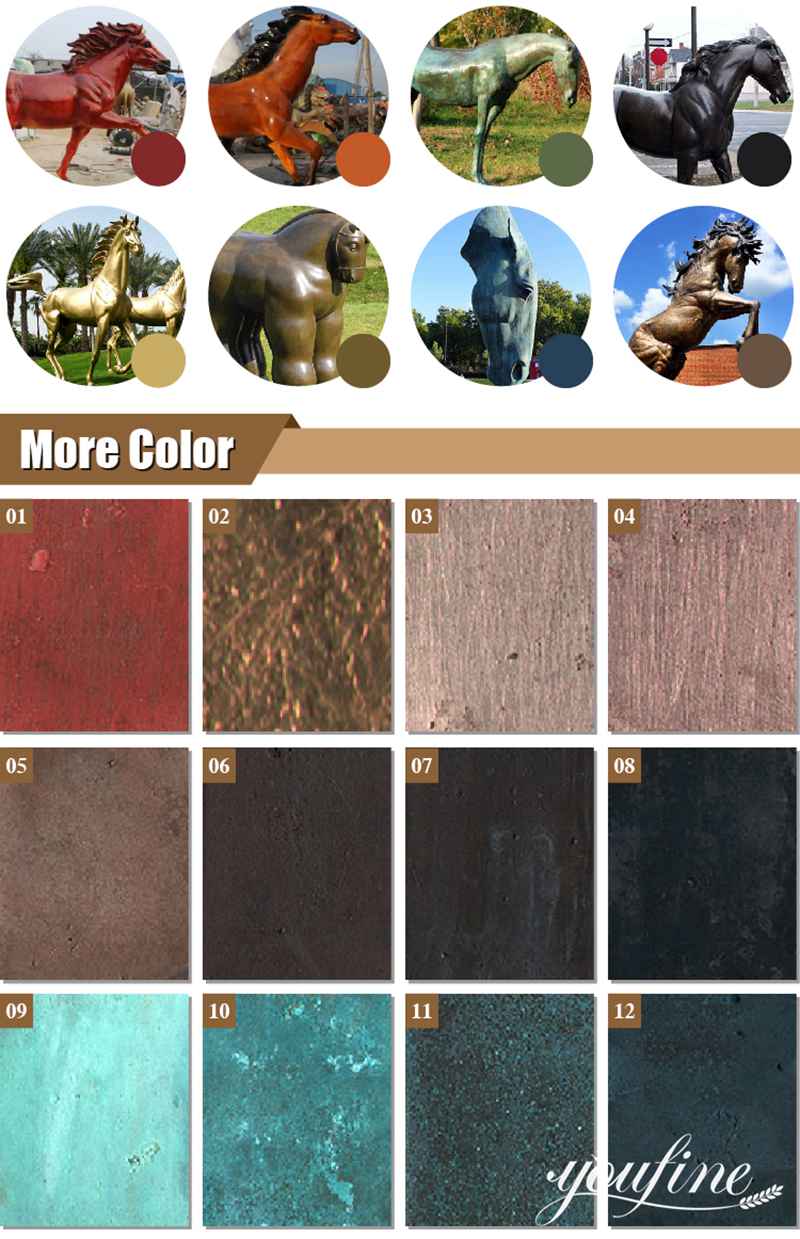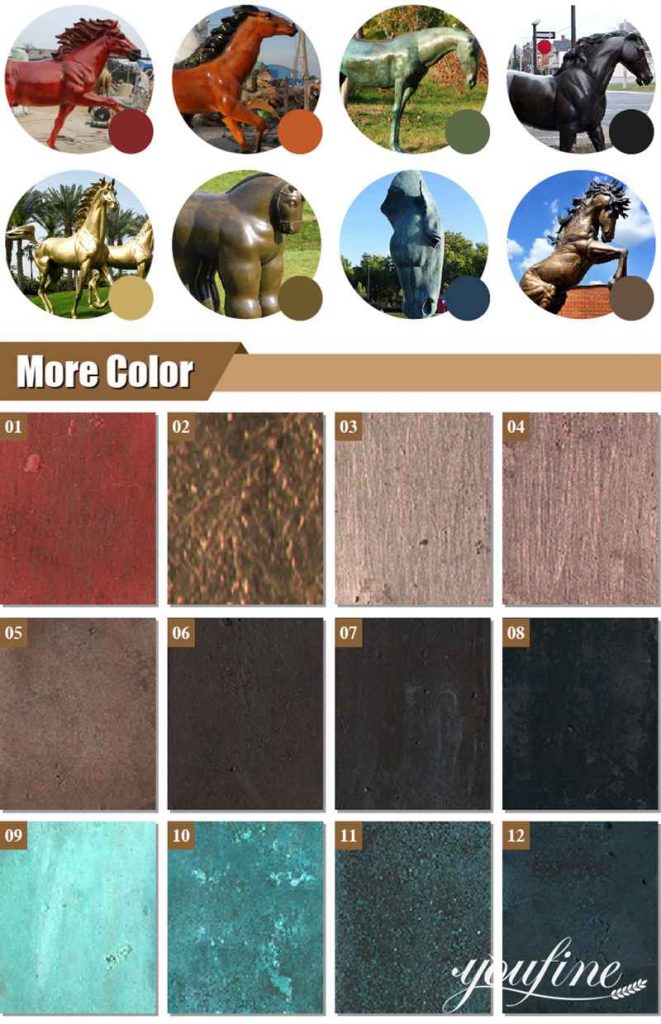 Choosing YouFine means choosing peace of mind. This set of bronze horse statues is on sale. If you place an order now, our factory wholesale price is even more attractive.