Bear Statue Detail:
When you see these strong large bronze bear statues, you maybe think they are the real bears battling together. Of course, YouFine artists are good at casting bronze status for many years. And, we have casting different bear sculptures for many clients. Our artist could 100% restore the original bear sculpture for you.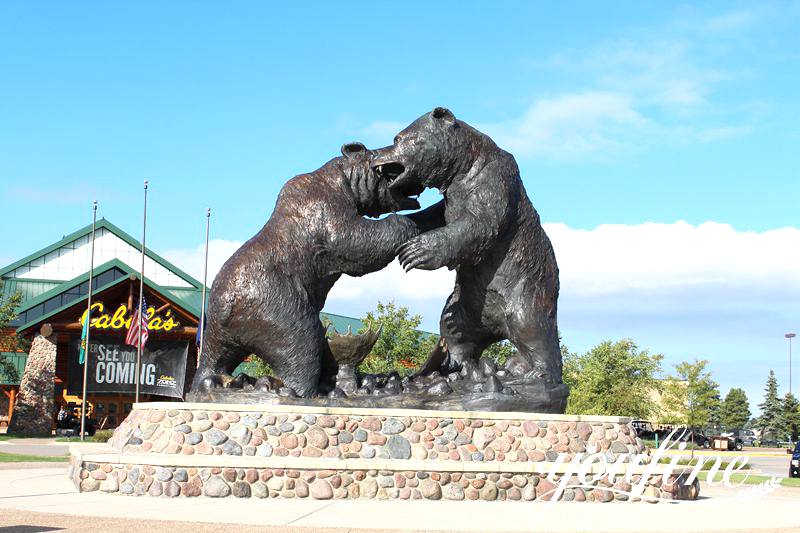 Then, the hair of the bears is so realistic. Moreover, their tooth is sharp very much like the real one. Especially, the Grizzlies statues have a pronounced hump that is similar to the real bears. For all these details our artist could cast them close to the original sculpture.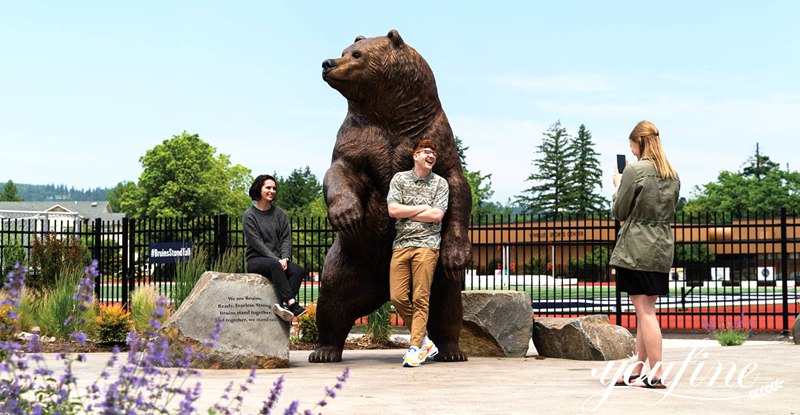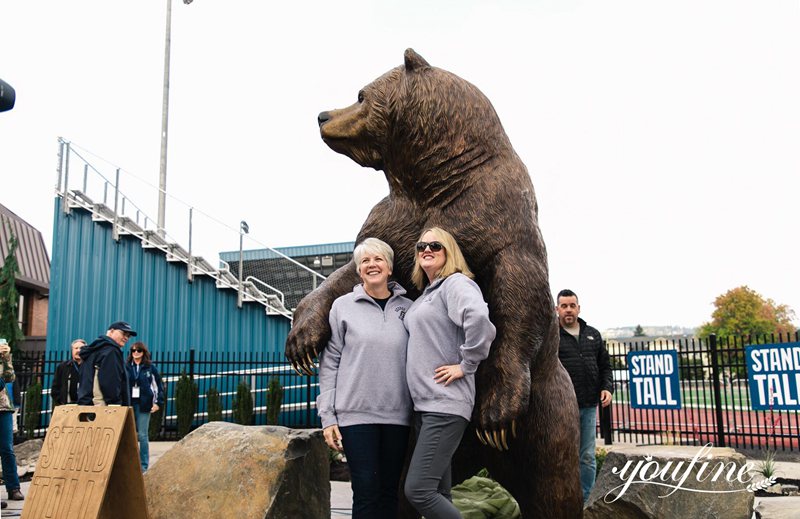 Why Do People Love Bear Sculptures?
The nature of the bear is changeable, so it can be gentle, simple, and naive. Of course, bears are also huge and tough. People like not only the cute appearance of bears but also the great power of bears. So the bear statue is often the mascot in many places.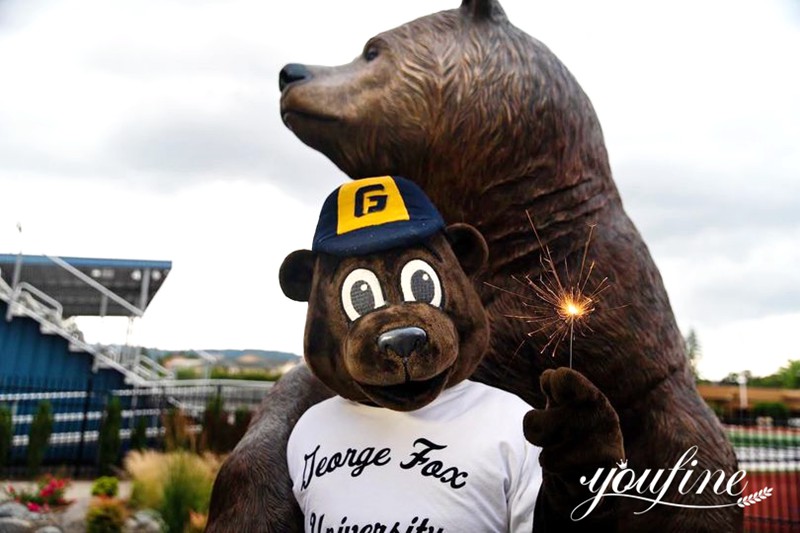 This huge bronze bear sculpture is located in front of Dundee Michigan, an outdoor sports store in Michigan. The bear is a mascot cast by sculptor Michael Hamby. Furthermore, This sculpture is one of the largest bronze wildlife sculptures ever built.
Also, the bear sculpture is very important in American colleges and universities. First, the students believed that the bear was a symbol of enthusiasm and personality and was believed to bring good luck. Therefore, the bear sculpture has become the representative of many schools. Second, the bear sculpture has also become a spiritual symbol of the school. Of course, many universities have a bronze bear sculpture as a mascot.
The Most Realistic Clay Model:
YouFine bear clay model artist is the best and most excellent in Quyang town. Of course, our artist would make a 1:1 clay model for every bronze statue and they ensure the detail strictly.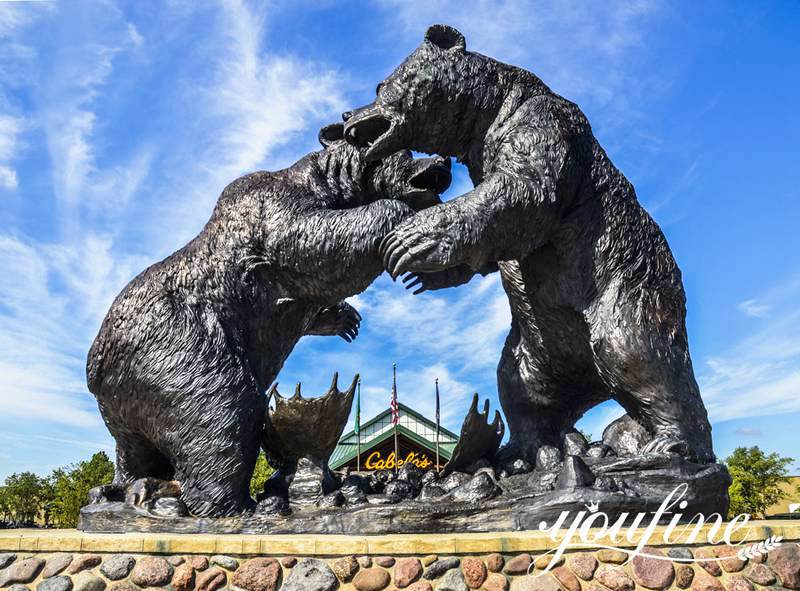 Then, YouFine clay model artists never stop the study to improve their technique of making vivid artwork. Of course, through a long time of practice, the realistic clay model would ensure the final lifesize bear statue is close to the real appearance of the bear.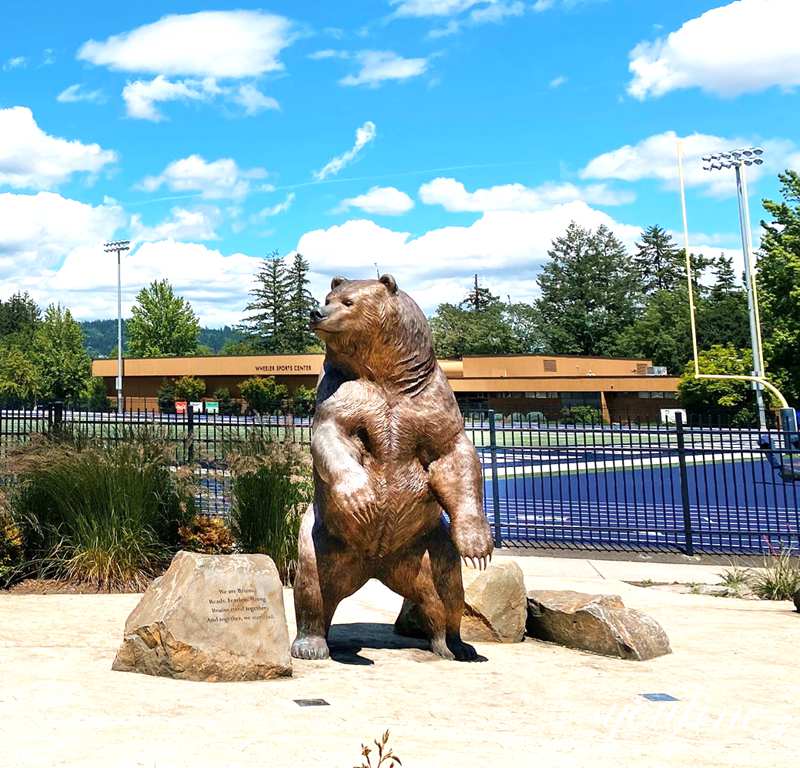 Chasing Wax Mold:
Our artist uses professional tools to chase wax molds. Also, our attentive female artist makes the wax mold more beautiful and perfect. In the last, the exquisite wax mold could help take the good shape of the final realistic bear statue. Details are important. And of course, the bronze bear statue would be as same as the original work of art.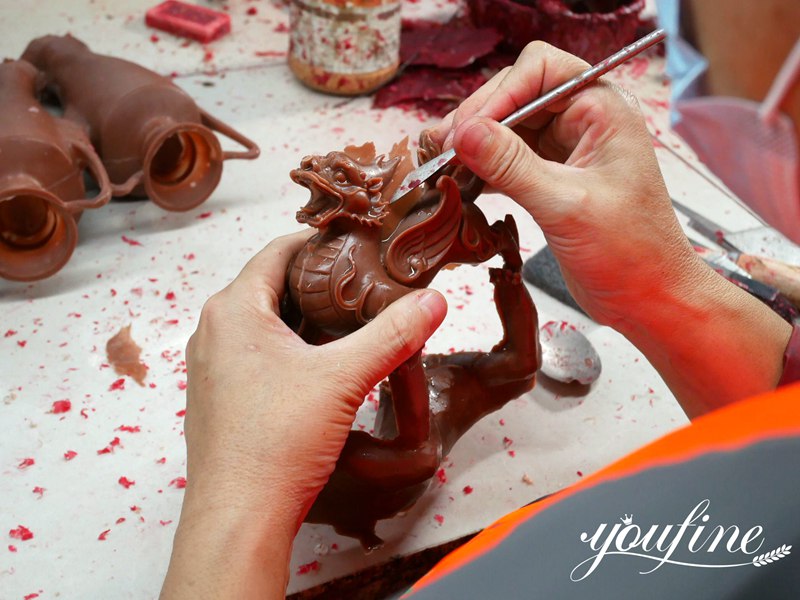 There is no doubt that YouFine factory used as many as 33 steps to cast the bronze statue. Cause our factory at the town of original artwork of China, the casting skills pass on from one generation to the next generation. Therefore, for thousands of years of history, the bronze arts from our town behalf China's bronze sculptures top level. So, every piece of the bronze bear sculpture from YouFine is ingenious and perfect.