Details of Bear Sculpture Art:
Our Large vertical grizzly bear metal garden sculpture is made of bronze. So our sculptures maintain their beautiful appearance even in bad weather. It has high corrosion resistance so you don't have to bring the sculpture indoors. This Grizzly Garden Statue is eco-friendly, rust-proof, and would never rot.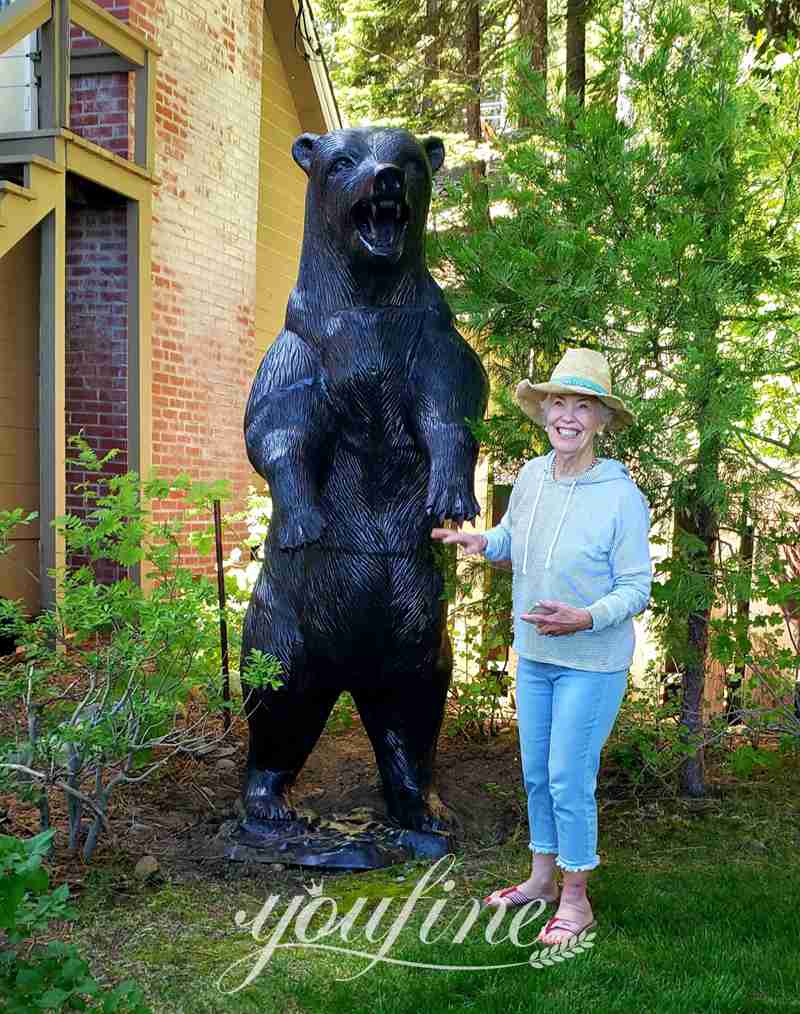 Bear Yard Art is thick and strong! Your bronze bear sculpture art would be a permanent treasure for a lifetime. Our grizzly yard art features a realistic muscular chest, neck, and legs. If you want a grizzly standing sculpture in your yard. Then this bronze bear sculpture would be a great choice that would surely be of great interest to your friends.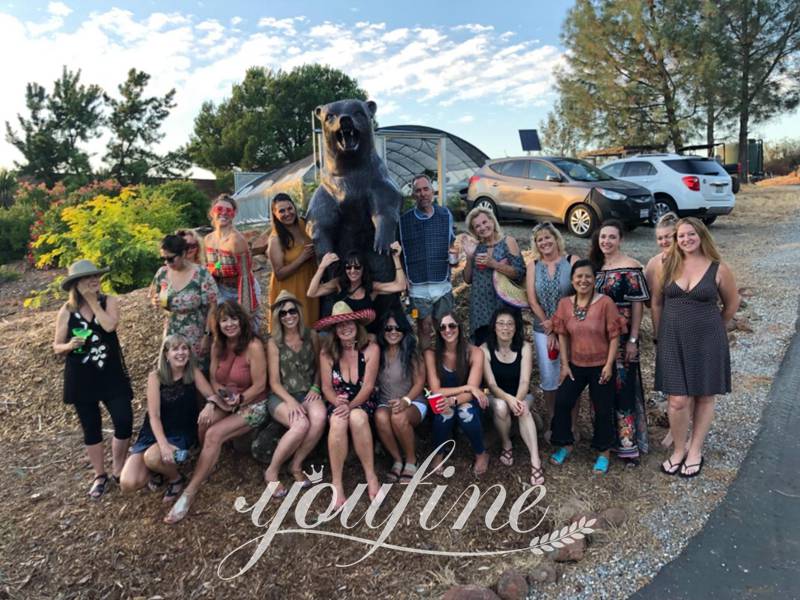 Exquisite Clay Model:
When making bronze bear sculptures, our artists would make a clay model. As we all know, making exquisite clay models could guarantee the authenticity of bronze statues. Especially our artists who have been learning to make clay models of bears since childhood. As a result, they were able to capture 100% of the bear's facial expressions and surface details. You could clearly see how realistic the bear's nose and mouth are.
YouFine artists could sculpt full-sized animal statues, large animal statues. our artists love working with clay to craft a sculpture that captures both the likeness and the "spirit" of an animal, and then they love following the process through to cast the final bear or full-sized sculpture in bronze.
Positions that Could be Decorated:
This unique grizzly figurine is perfect for commercial indoor or outdoor gardens, home garden and patio decor, theme parks, golf course decor, children's play areas, museum displays, school displays, or outdoor garden animal-themed events. Of course, wherever you want to place the bear sculpture art, we could provide you with a satisfactory solution.
YouFine artists could bring your vision to life! Submit your project fill out the form below to get a custom project quote from YouFine Art Statues Today!