Details of the Bronze Garden Statue:
First of all, when you see this bronze garden Savannah's bird girl statue gift, you would love her exquisite appearance. Especially the tray in the hand of the little girl could provide some food and water to the small animals in the park. Then this bronze sculpture could not only increase the diversity of the park but also bring more fun to people. In addition, the little girl's clothes are also very beautiful. Of course, the color is so bright. YouFine believes that this outdoor bronze statue would definitely bring many small animals to your garden.
Have a Free Clay Model:
This character from the YouFine factory bronze garden statue gift is very popular. And, we cast the same sculpture many times for people all over the world. So we have a refined clay model. Moreover, only the exquisiteness of the clay model could guarantee the perfection of the sculpture. Moreover, our clay model has been recognized by many customers. There is no doubt that our existing clay models would satisfy you. Of course, you could use our clay model for free.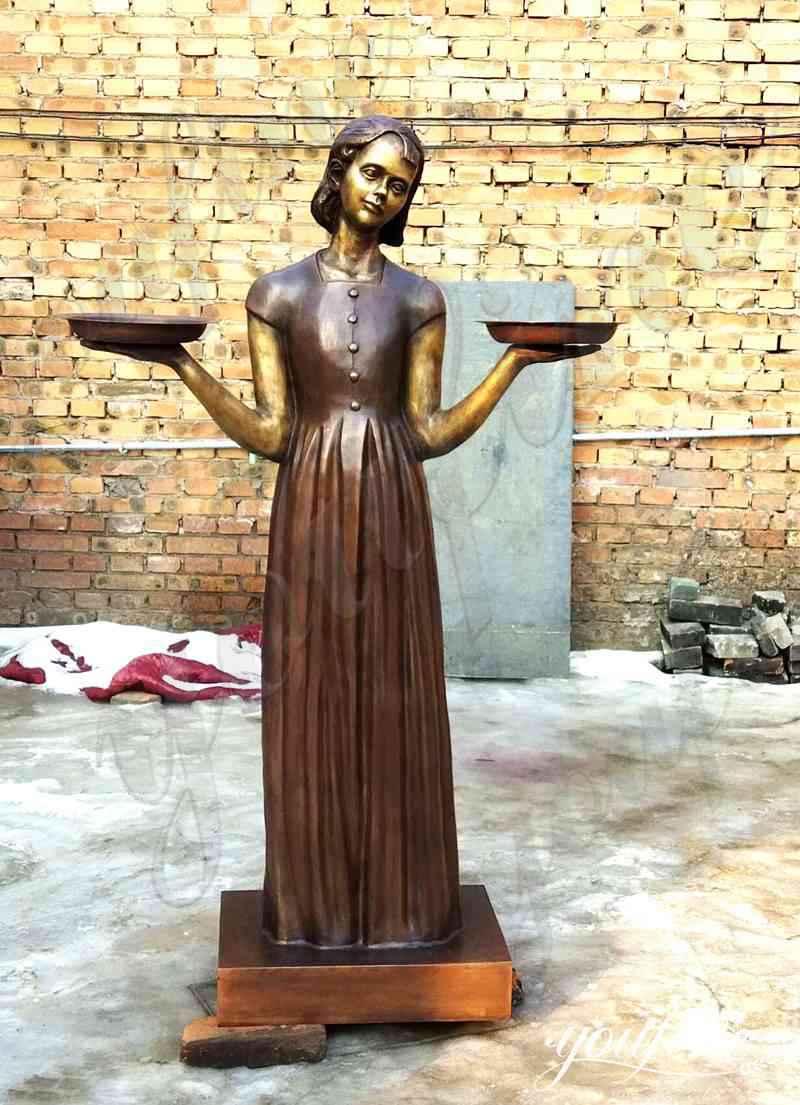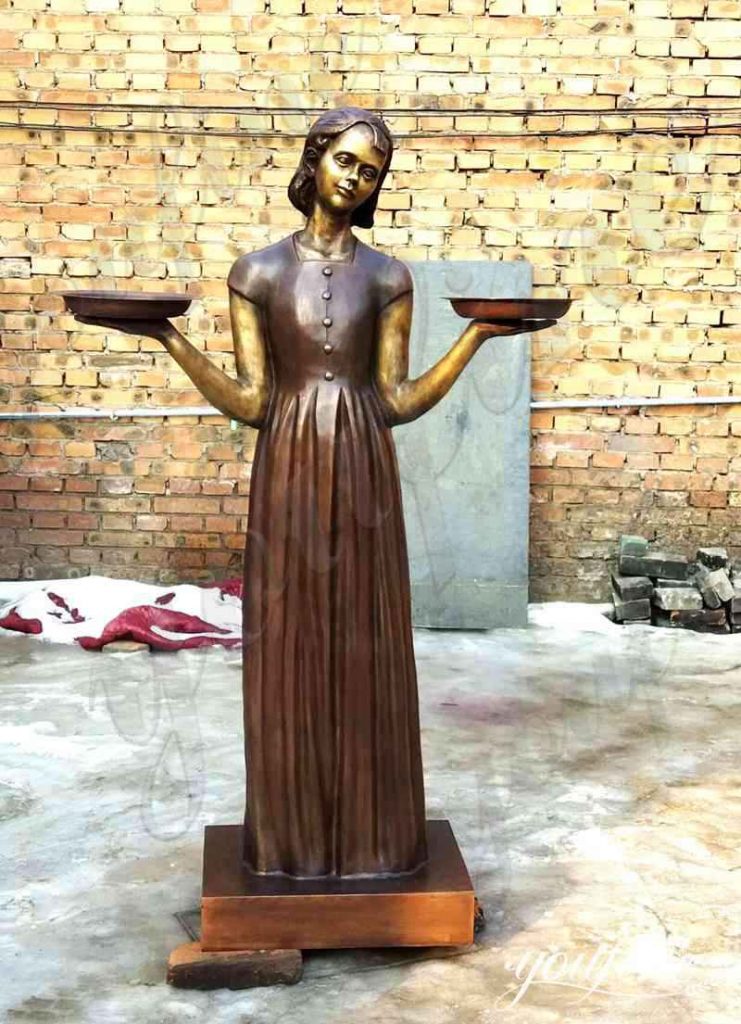 Use Chemical Coloring:
You could see the bronze garden Savannah's bird girl statue gift in different colors. And our colors are very natural and beautiful. Over time, the color of the sculpture would become more and more natural. Also, our artists are very good at different colors. Then you want sculptures in any color. Our artists could meet your needs.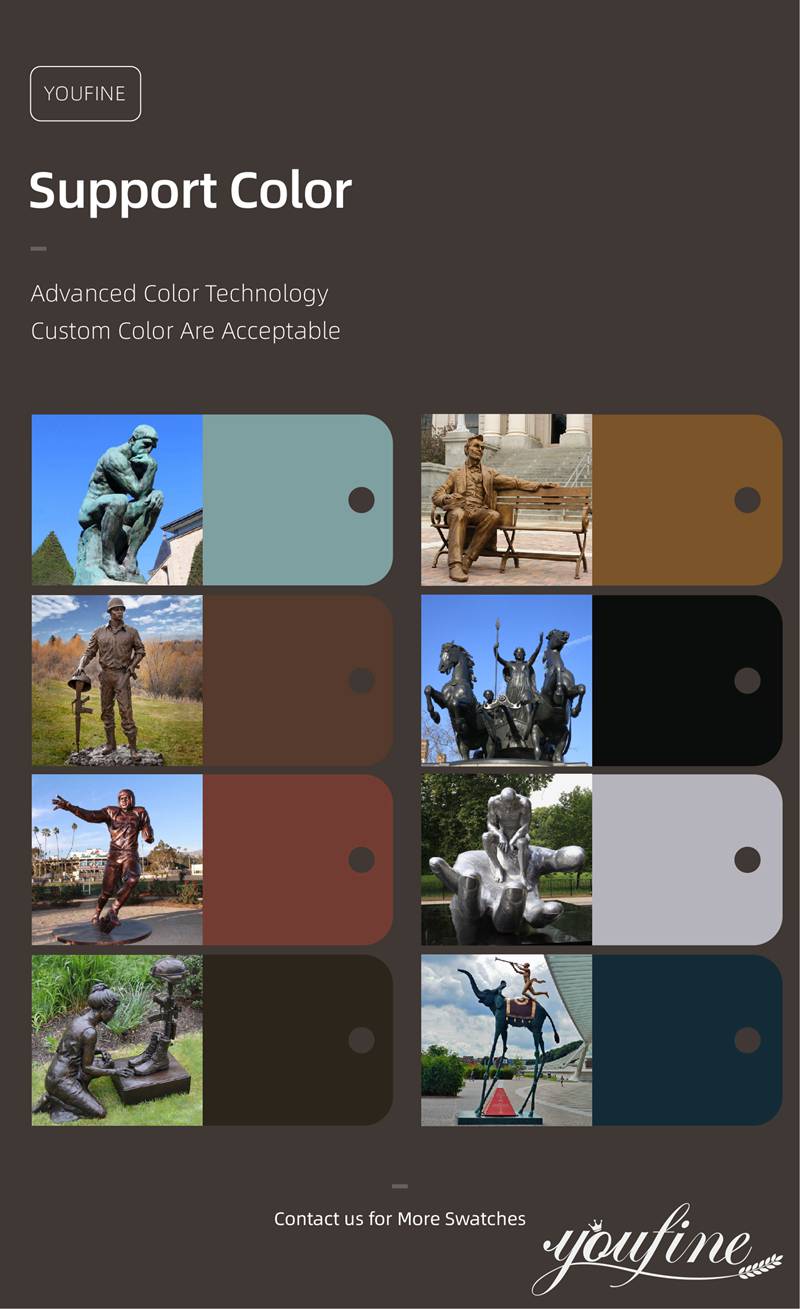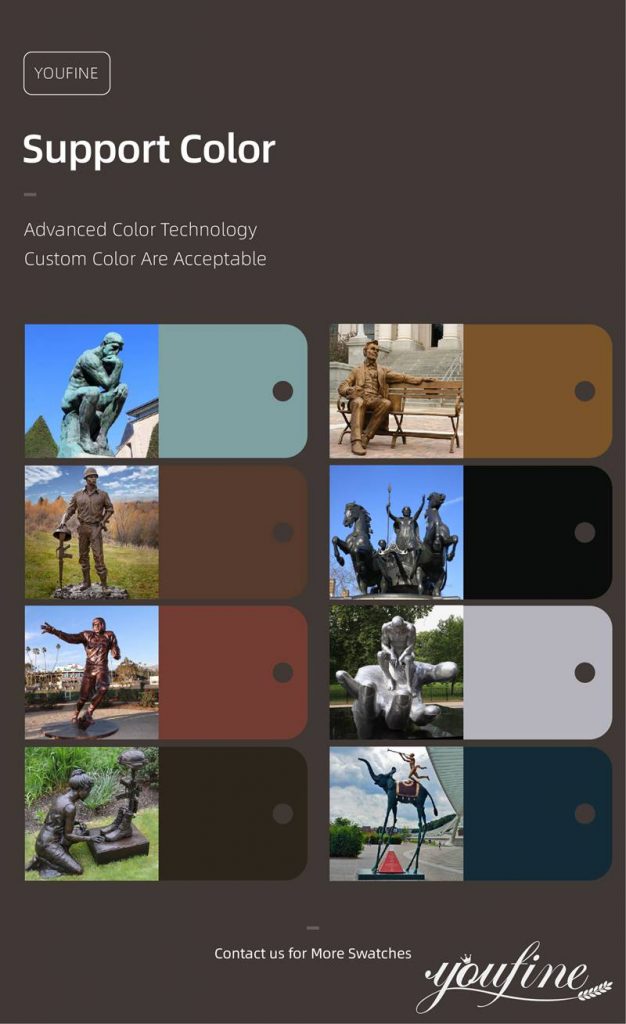 Traditional Lost Wax Method:
The little girl's expression is so realistic. Especially in the details, it could reflect the superb casting technology of our artists. The overall sculpture is cast using the traditional lost wax method. This technology has existed for thousands of years. Our artists learn casting techniques from an early age.
Therefore, their craftsmanship is very exquisite. And, while inheriting ancient techniques, our artists have made improvements. In the casting process, we use silica sol technology. This technique ensures that there are no white spots on the surface of the bronze sculpture. Therefore, our bronze garden statue is of better quality and could have a longer aesthetic appearance.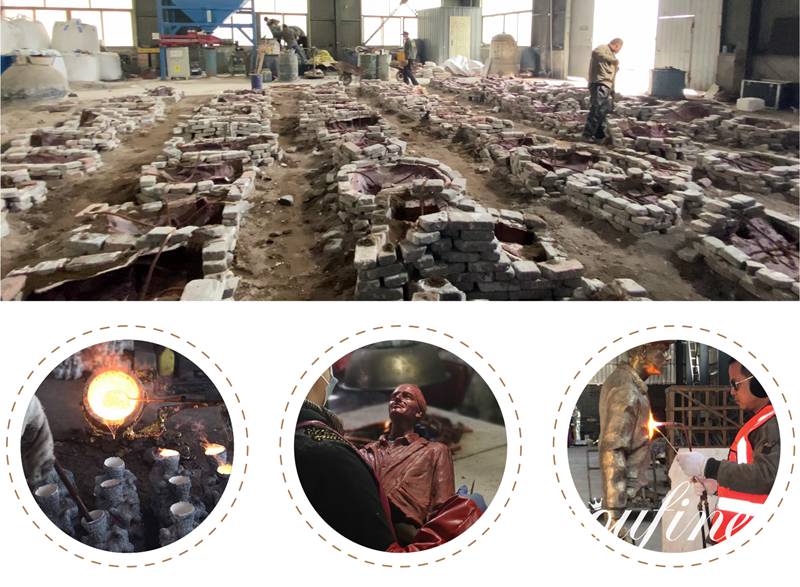 Please believe in YouFine's professionalism in sculpture, we would treat every customer with integrity and I would be able to do every sculpture seriously. Our aim is to provide high-quality sculptures and satisfactory service for possible customers. If you like this bronze statue for sale please feel free to contact us.