Bronze Sculptures Detail:
YouFine bronze classic Four Seasons sculptures get a lot of good feedback from our clients. especially, our Australian clients put the Greek goddess statues in the garden and the statues become the center of the garden in the community.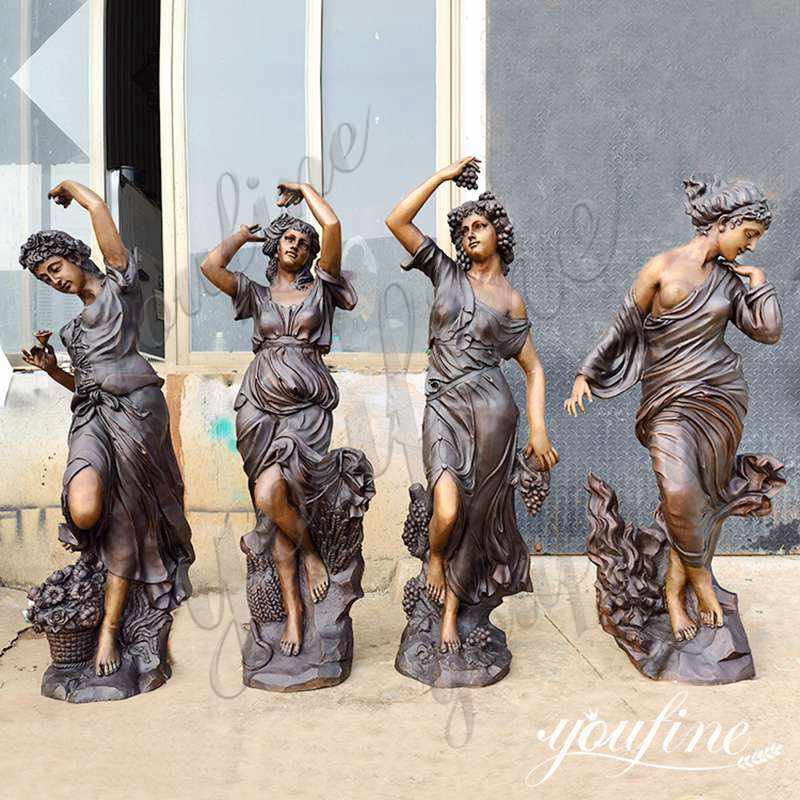 Our artists are good at casting figures and statues, especially, since they cast bronze classic sculptures for many years for sale. It is no doubt that according to the rich experiences our artist could cast the attractive 4 seasons garden statues for you.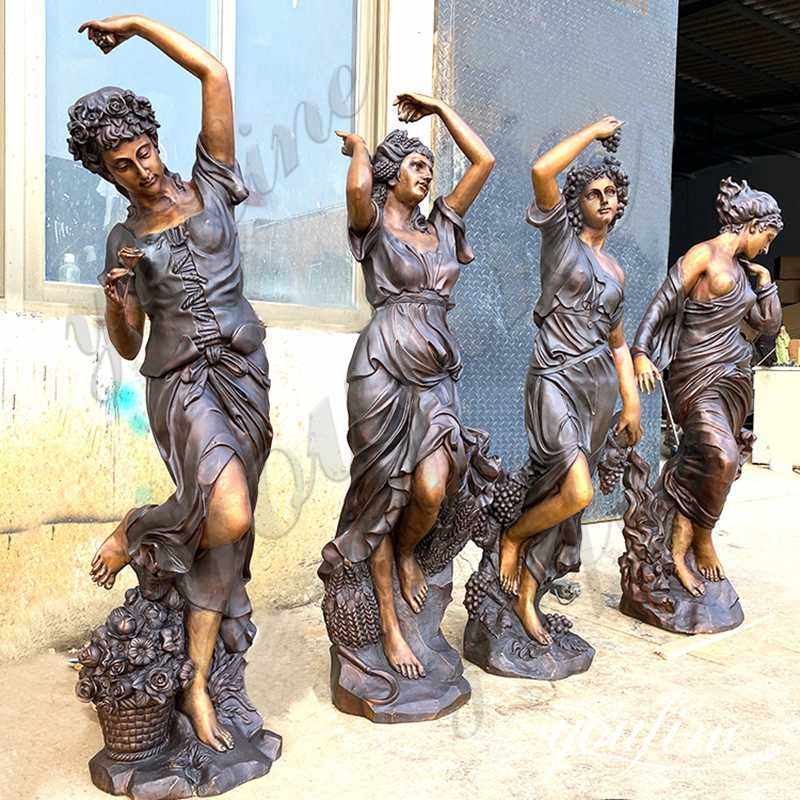 Most Excellent Model Artists:
YouFine would make one 1:1 clay model for every bronze classic sculpture after getting the orders from our clients. YouFine clay model artists are the best and most excellent in the art area. And, YouFine clay model artists never stop the study to improve their technique of making vivid artwork.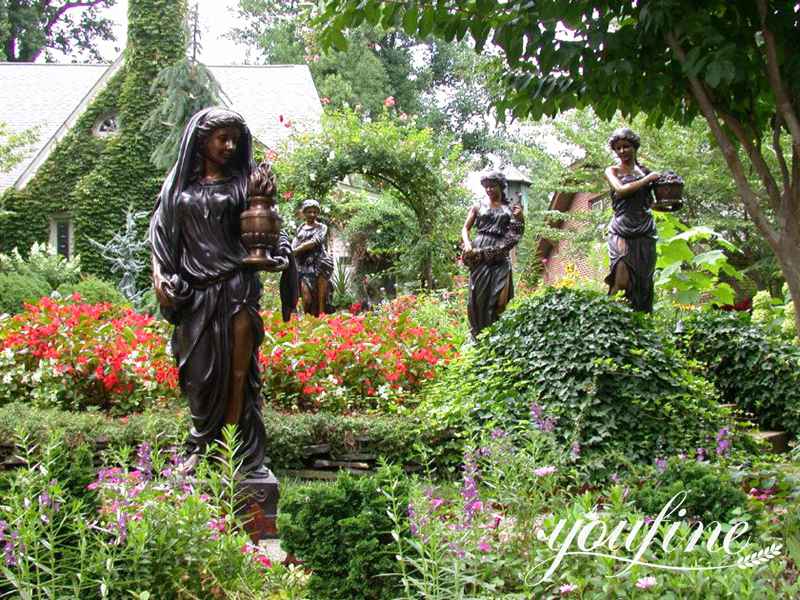 Of course, through more than 30 years of practice, our artists could make the most realistic clay model. And, we already have the Greek goddess statues and clay models. So, you could use the clay model for free. It is no doubt that you could save a fee for the clay model.
Casting High-quality Bronze Statue:
YouFine workers would use crucible pouring the liquid bronze into formerly made sand shells, the bronze pieces would be formed while the wax molds are heated to flow out. YouFine foundry update our furnace from coal heating to electric heating, which could keep thermostatic after heating to a certain degree, also very more environmentally friendly. then our artist would weld every part classic statue together. Welders would weld the bronze pieces together according to original requests.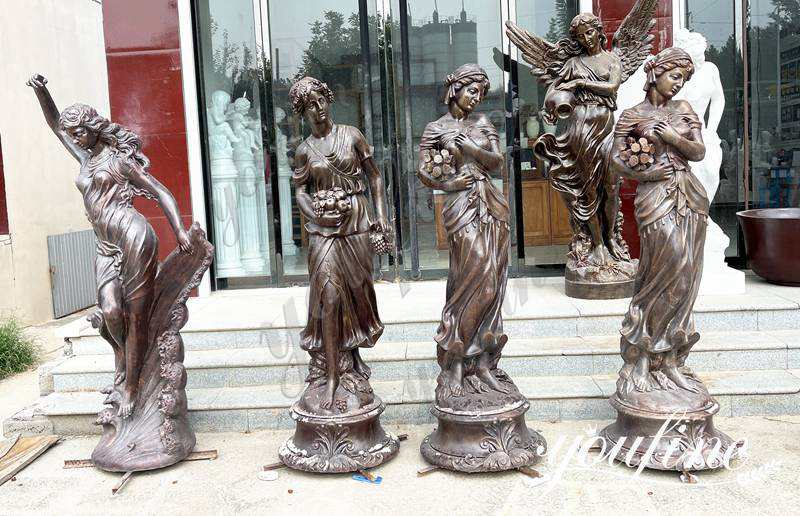 During this process the most important to make sure the structure is perfect, or the total sculpture is far away from the original if comparing them together, YouFine welders need to learn clients' requests and the structure of the original artwork before they start to work, in this way to make sure You Fine Greek goddess statues sculpture structure perfect.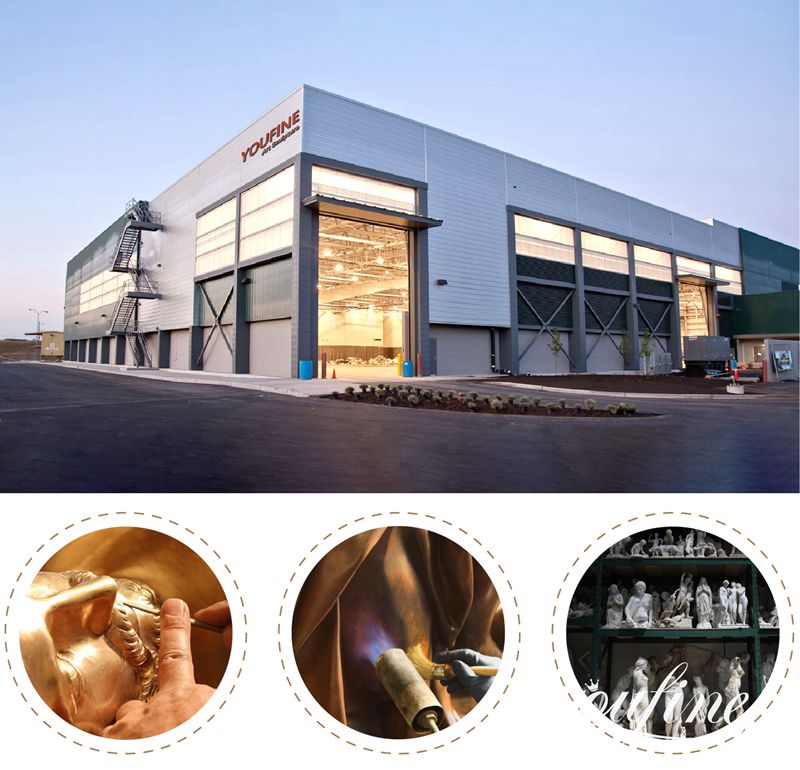 Overall, our artists could ensure the 4 goddess statues keeps brighter and more beautiful as time goes by. YouFine artists devote all of their hearts to artwork, every step you could feel it. Choose You Fine, choose the best bronze sculptures for sale! If you have a concern or question please click here to submit an Online Case Form. Feel free to email us directly: sales@you-fine.com