Unicorn Statue Details:
This cute bronze unicorn statue is life-size, and its shape is very much in line with our imagination and description of unicorns. Interestingly, his body is in the shape of a horse and has horse-like muscles and well-developed legs. Moreover, we can see that the hair of the sculpture is also very realistic and elegant.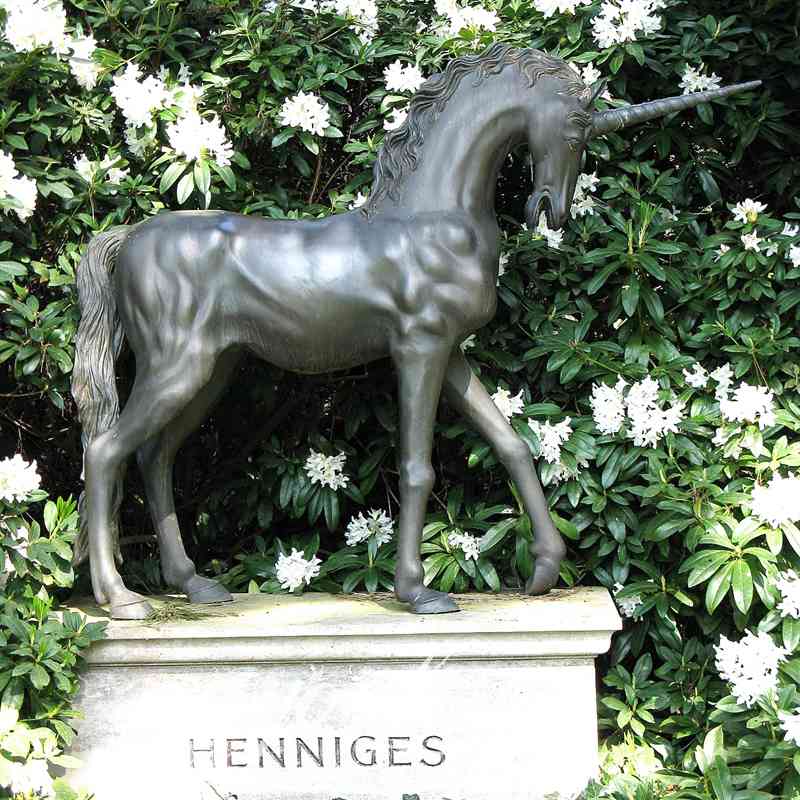 Especially the curls on the neck of the unicorn are so beautiful. Of course, the most characteristic is that it has a helix angle in front of its forehead. This horn and his face are so dashing and handsome. Through, our artist's constant research on unicorns and many casting exercises. YouFine artists can cast an exquisite unicorn statue for you.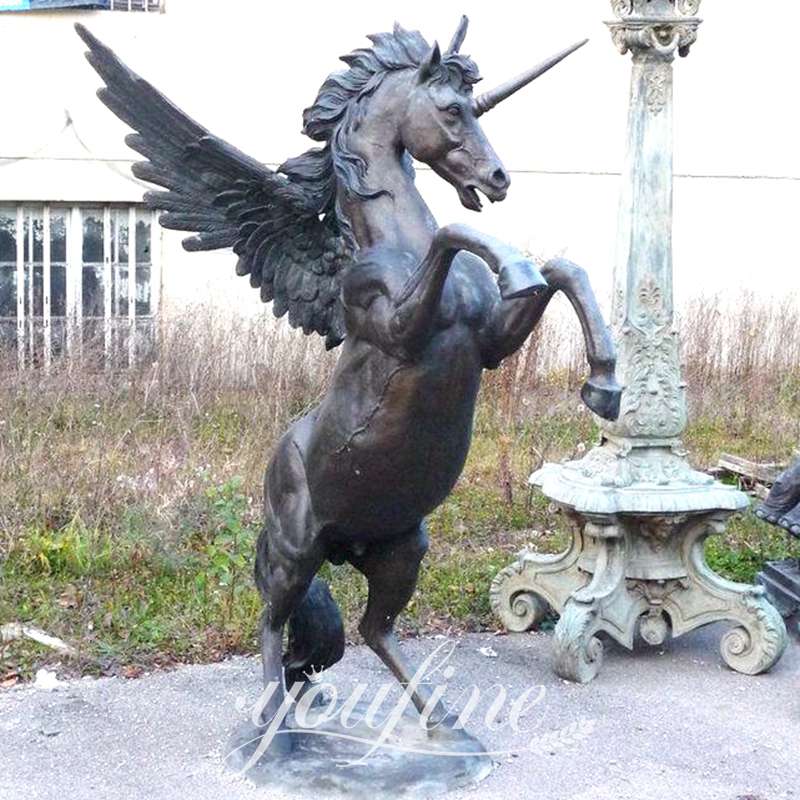 Myths and Legends of Unicorns:
We all know that the unicorn is a fictional creature in myths and legends. In Western mythology, the unicorn is outgoing like a white horse. And, there is a spiral horn in front of this white horse's forehead. In addition, the horn represents nobility, pride, and purity and, in some stories, the unicorn is described as having a pair of wings. There's even a description of the unicorn being black. Then our bronze unicorn statue is black. Of course, if you want to cast a white sculpture, our artists can also meet your needs.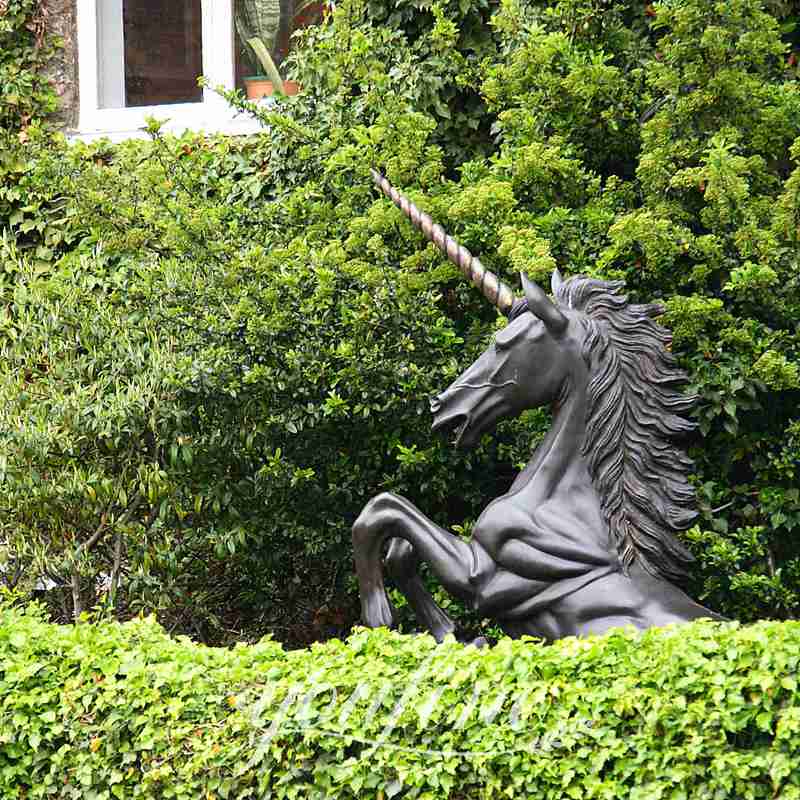 Sophisticated Clay Model:
Before casting this outdoor bronze unicorn statue, our artist will create a clay model. Because only an exquisite clay model can create a good-looking bronze sculpture. Also, our artists have been sculpting animals for 40 years. They can make a very realistic unicorn clay model for you. And, you can also choose our existing unicorn clay model for free. Of course, offering custom services is my specialty.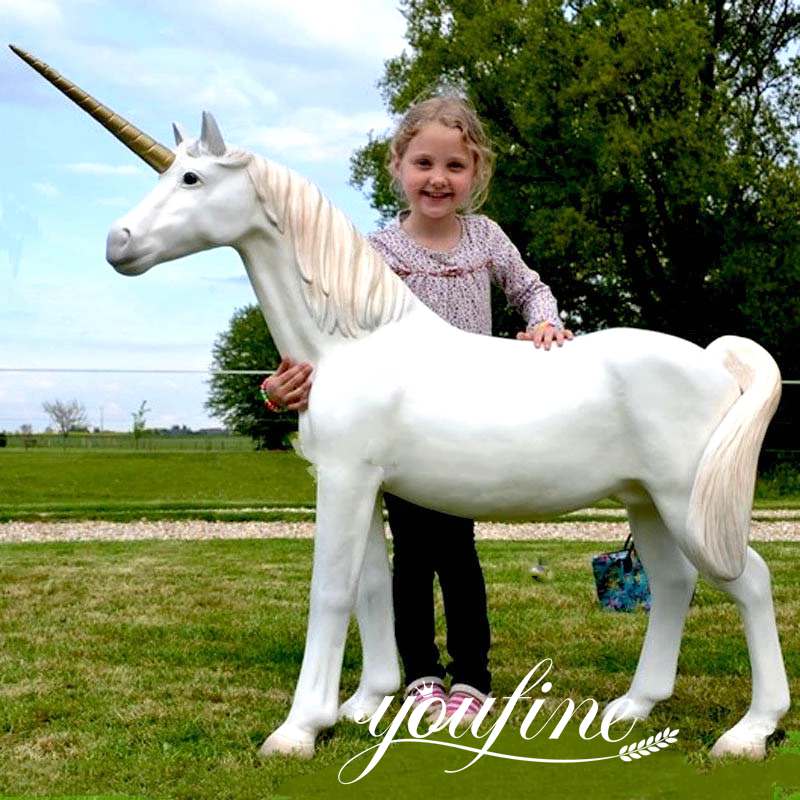 Unicorn sculptures in any shape you want, our artists can make sculptures to your satisfaction. So please feel free to contact us if you would like to have an interesting unicorn sculpture to decorate your park. YouFine has a variety of great discount programs to choose from for our new customers.